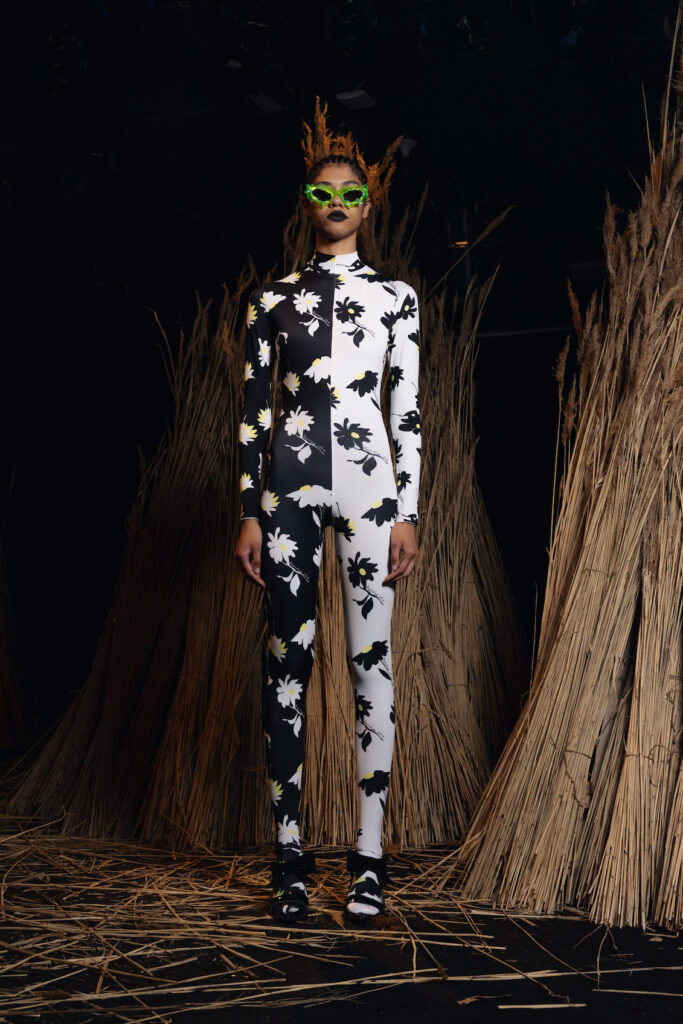 Leitner's new collection transforms girls into fragile deers which stray in the wild dressed in daisy prints. Escaping car lights dressed in their rhinestone t-shirts and evening gowns. And resting at the lake shore in the fresh cut reeds in glitter textiles.
A Collection inspired by Deers, Daisies and Daydreaming.
Born in Austria, Florentina Leitner rose to success after graduating from the Royal Academy of Fine Arts Antwerp in 2020, after which she designed for Dries Van Noten before launching her own brand in the same year. Loved by celebrities and fashion icons worldwide, Florentina Leitner is a fresh, forward-thinking fashion brand with a strong consciousness towards sustainability. The collection features Florentinas typical flower motifs in prints but also in 3D executed.
Combined with the strong focus on print and silhouette, Leitner's signature aesthetic is translated once more into harmonious, enchanting designs for the Spring/Summer season.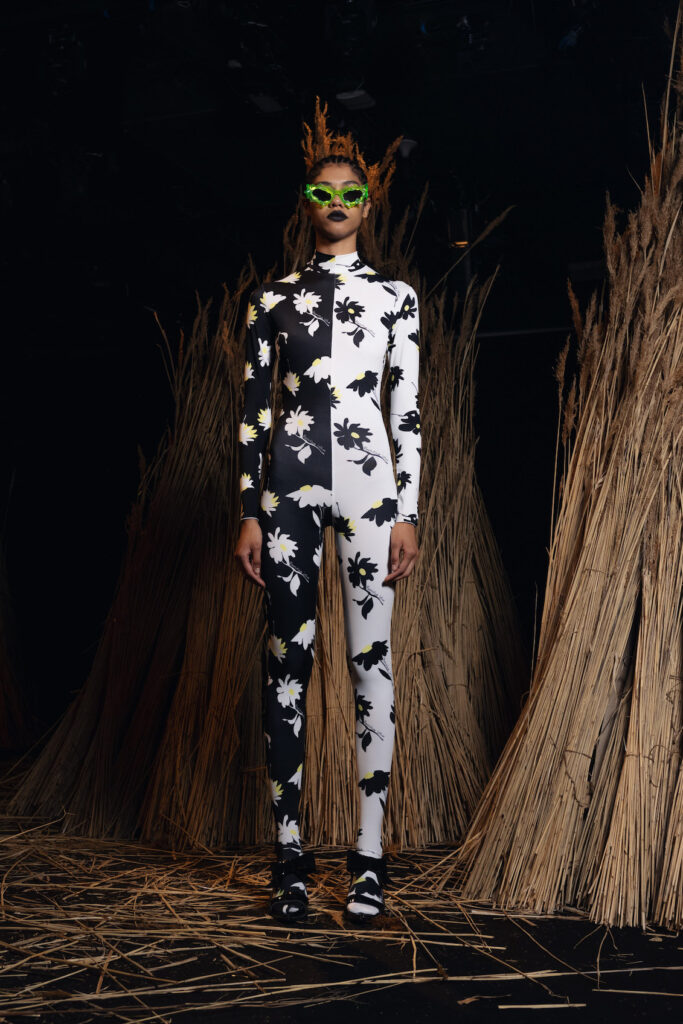 As part of the release of the SS23 collection, Florentina Leitner is hosted an exciting presentation during Paris Fashion Week. As part of the presentation, Leitner also produced a fashion film, drawing influence from the surrounding she grew up in; in particular the old ruins of Baden, the reed tents near the Neusiedlersee and the wine hills in Mörbisch. Set at the Neusiedlersee in Austria, the film embodies a fantastically eery magic that runs through the whole collection