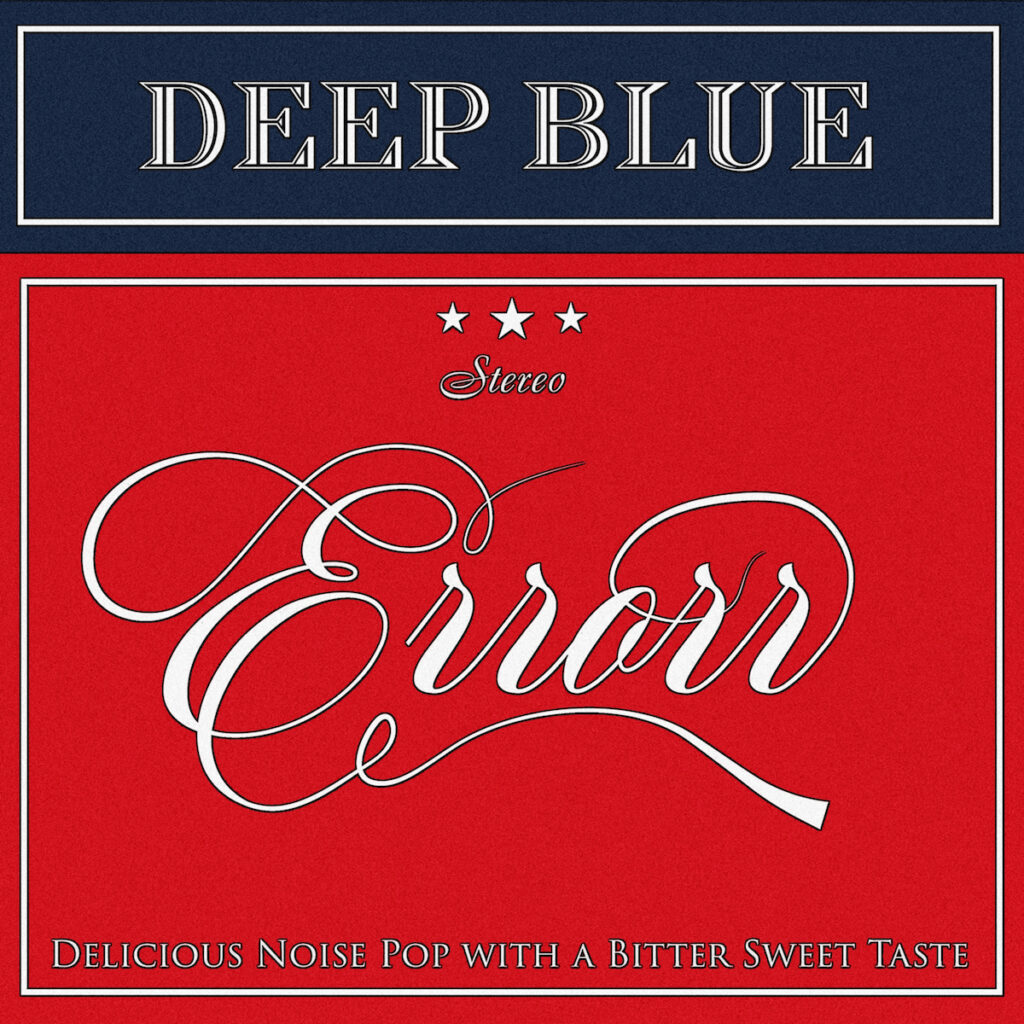 Intimate and honest – Deep Blue is a dive into deeper thoughts about feeling down. Rather than glorifying sadness and depression, the song reflects on our ups and downs in a human way.
Bandleader Leonard Kaage talks about the meaning of the song:
"It wasn't meant to be a mental health awareness song or anything like that. It's just a blues song like many others. When you feel like you're drowning and all you can see is yourself through a small lens.
I bet a lot of people can relate to that feeling. Everyone has their ups and downs and that's okay, as long as you make it back up, on land, and don't forget the people around you."
Deep Blue will be released with an impressive, hand painted music video consisting of about 1780 frames.
The paintings and the video was made by Olga Karatzioti-B. and is showing a dance between whales underwater. She explains:
"I often dream about whales, it evokes some melancholia inside of me. Every time I see them I feel incredibly happy, but when I wake up realising it wasn't real it's always a sad moment. This has been with me for years.
This song is about feeling blue, but simultaneously creates some sort of bittersweet feeling – the ambiguousness of that seemed like an equivalent to what whales symbolize for me. Or maybe I just watch too many nature documentaries."
The track is taken from their upcoming debut album Self Destruct, which will be released in March 2023 via Anomic Records. The full album was recorded in Leonard's own basement studio. It was mixed there as well as in Gothenburg's Svenska Grammofonstudion, one of the most prestige-filled music studios in the north of Europe and run by Kalle Gustafsson Jerneholm who is known from The Soundtrack of Our Lives. The master was done by Frederic Kevorkian who has mastered greats like The White Stripes, Ryan Adams, Beyonce, Iggy Pop and many more.
Errorr was started by Leonard Kaage, who took the opportunity to start creating on a blank canvas with his own instrumentation, production and arrangement in 2019.The first demos were developed in his studio, whenever he found time between recording jobs and tours in Europe, Asia and the US. After a few months the characteristic sound of Errorr found its shape: Loud guitars and fuzz bass supported by catchy drum beats. Leonard's soft voice cuts through the mighty 'Wall of Sound' and transforms beautiful 'noise' into pop.
The Swedish multi-instrumentalist is also known as the producer and guitar player of The Underground youth and has worked with numerous other bands like The Brian Jonestown Massacre, Holy Motors, Kristof Hahn (SWANS), Tracy Bryant, Tess Parks, The Blue Angel Lounge and many more.
LISTEN HERE:
With Nick Mangione (Perilymph) and Andre Leo (Medicine Boy, Wombed) joining him on Bass and Guitar, the band has now developed into a 4-piece which incorporates a wide range of rock genres including noise-, post-punk and shoegaze elements and is inspired by a lot of great rock bands of the early 90s. Avant-Garde bands like Sonic Youth, Pixies and Nirvana are seen as pioneers in their raw and honest interpretation of rock'n'roll and punk rock.