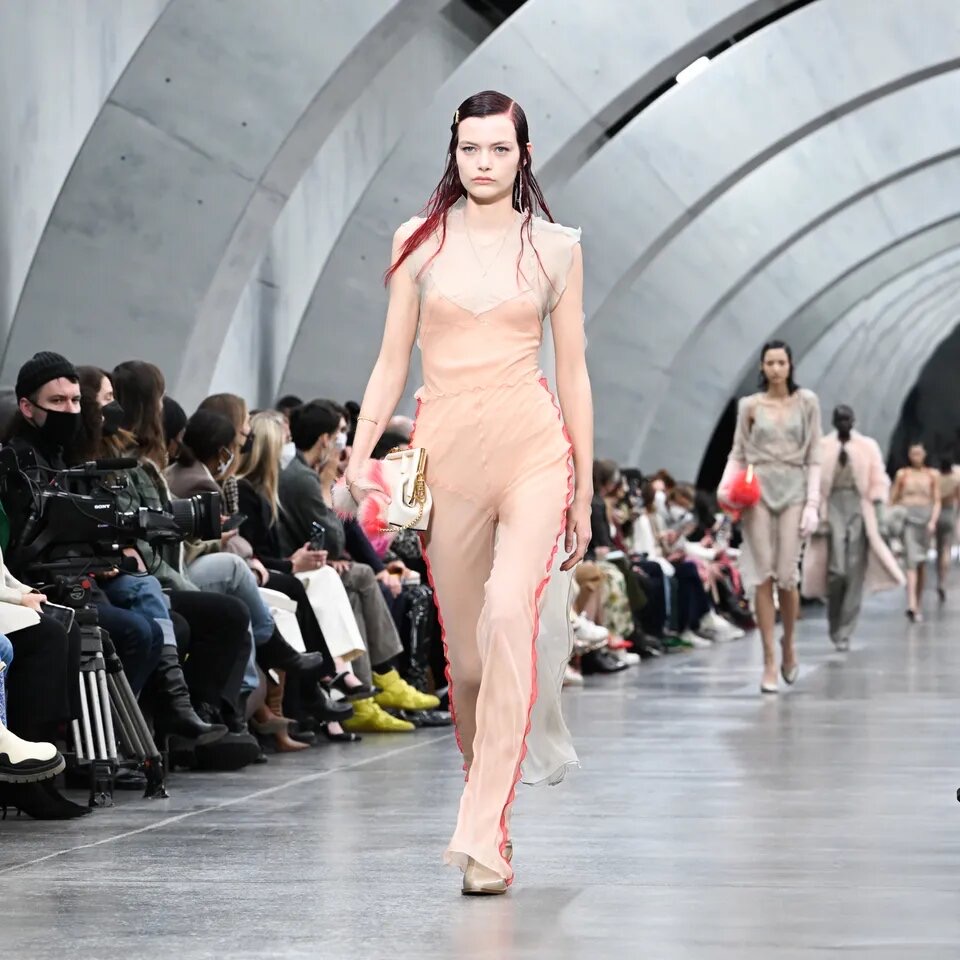 Just before London Fashion Week, Milan is here in the headlines with their womenswear lines. While some well-known brands such as Diesel and Prada are ready to show their collections or already have, check out the various spectrum of designers we have selected as well.
就在伦敦时装周之前,米兰的女装系列在这里成为头条新闻。虽然一些知名的品牌如Diesel和Prada已经准备好展示他们的系列,或者已经展示了,但请看看我们选择的一些小型设计师。
London Fashion Week 직전에 밀라노는 여성복 라인으로 헤드라인을 장식하고 있습니다. Diesel, Prada 와 같은 유명 브랜드가 컬렉션을 선보일 준비가 되어 있거나 이미 컬렉션을 선보였지만, 저희가 선정한 소규모 디자이너들의 컬렉션도 확인해 보세요.
Keyi's Milan Fashion Week F/W 2023 designers to look out for.

Milan Fashion Week has just commenced with a focus on sustainability and new emerging designers – here are 10 of our favourites from this FW.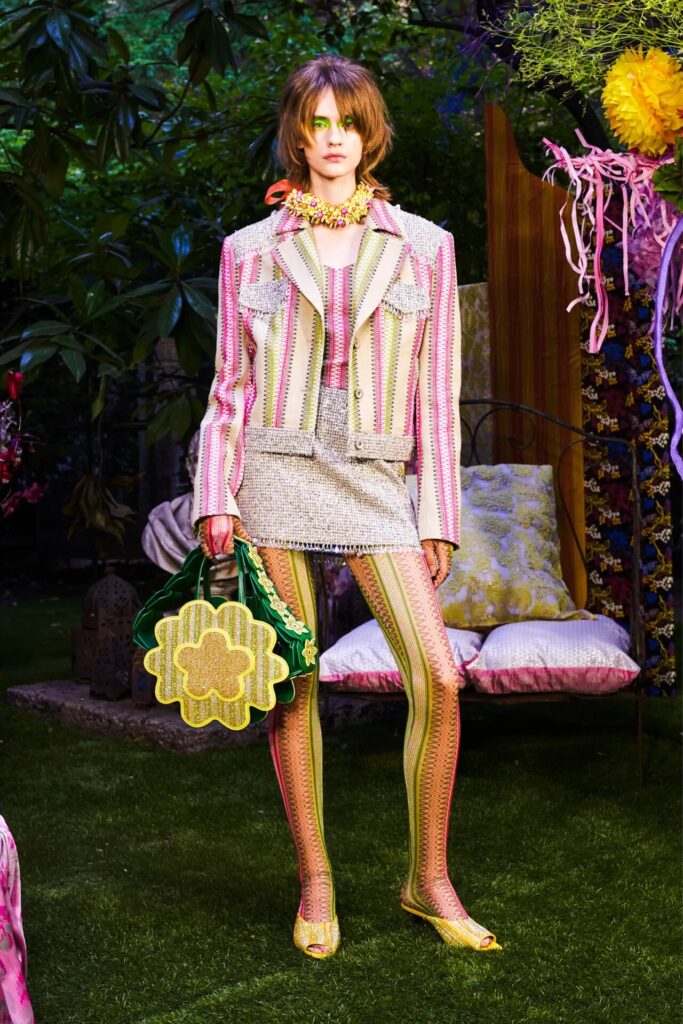 Avavav
Designer Beate Karlsson caught major attention last season when she dropped her super oversized furry boots. Breaking the normal confines of shape is no new concept for her as she has shown a similar attitude in previous seasons. She even added the theatrics of models falling on the runway. We are eager to see what she will do this season to surprise us yet again. Here is their Instagram.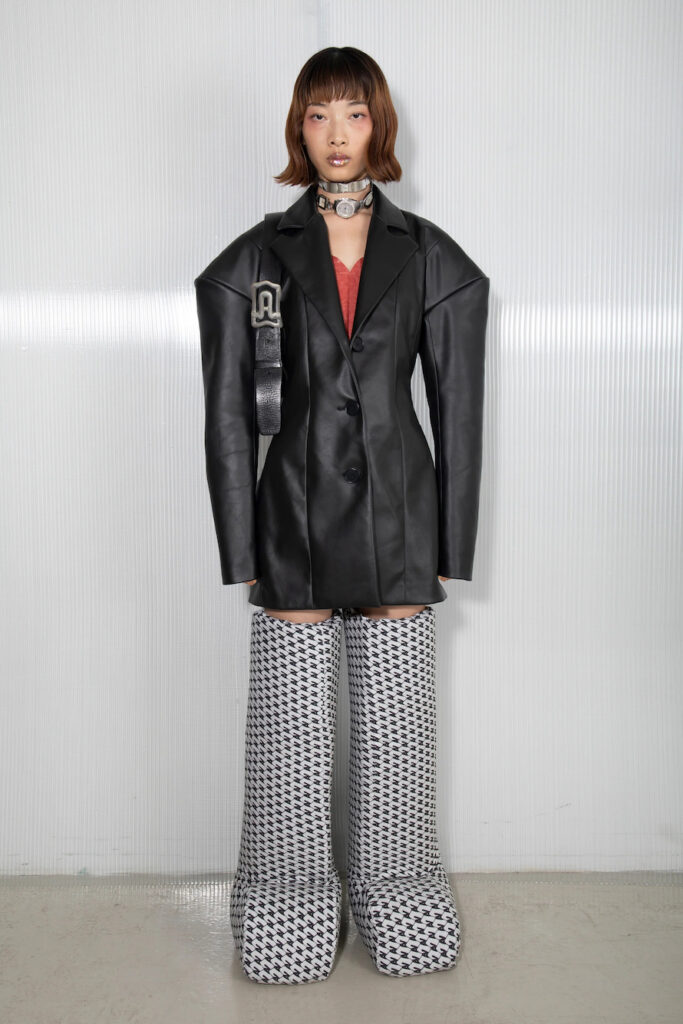 Diesel
39-year old Belgian designer Glenn Martens is back with another collection after his celebrated revamp of the Diesel brand a few seasons back. Former attendee of Antwerp's acclaimed Royal Academy of the Fine Arts, he is always looking for ways to continue experimenting with the brand's image.
The last collection had an emphasis on baggy, bleached denim while still including some new editions of their signature pieces such as the belt skirt. This season we look forward to more looks that play with different jean silhouettes using their eco-friendly denim.
Roberto Cavalli
Although designer Fausto Puglisi was only recently promoted, he was initially named the new head in late 2020, he has already established himself well. Last season he embraced his fascination with Hollywood and the film industry by taking influence from twentieth century costume designers.
He continued the house's signature styling of combining unique looks with jungle animal prints this season.
Etro
Sicilian designer Marco de Vincenzo just hosted his debut collection for Etro, who is known for their paisley, last season. Vincenzo puts a special focus on sustainable fabric– an often overlooked part of high fashion.
His S/S '23 collection was based on the pleasures of being a gardener. This season we saw a cozier and more comfort based yet elegant collection.
Prada
Miuccia Prada, the granddaughter of the founder of the brand, and co-designer Raf Simons showcased another collection this week.
This season they paid homage to caretakers with this show title "Taking Care". This collection was made to give thanks to everyday heroes such as teachers and nurses.
Moschino
Playful American designer Jeremy Scott has produced another collection for Moschino this season. The quirky Scott turned heads last season with his take on inflation. Scott portrayed inflation in a manner that only he could with the use of inflated clothes that included blow up pool animals as accessories.
His season he continued his eccentricity with crazy headwear.
Sunnei
Young designers Loris Messina and Simone Rizzo founded their brand Sunnei just 8 years ago yet they have already made a name for themselves in the industry through their ambitious style. They do not hesitate to use bright color patterns and their shows tend to stray from sticking to one super cohesive look.
They got into a bit of a dilemma last season when their twin casted show premiered right after Gucci's who had the same idea. Let's see how they bounce back this season.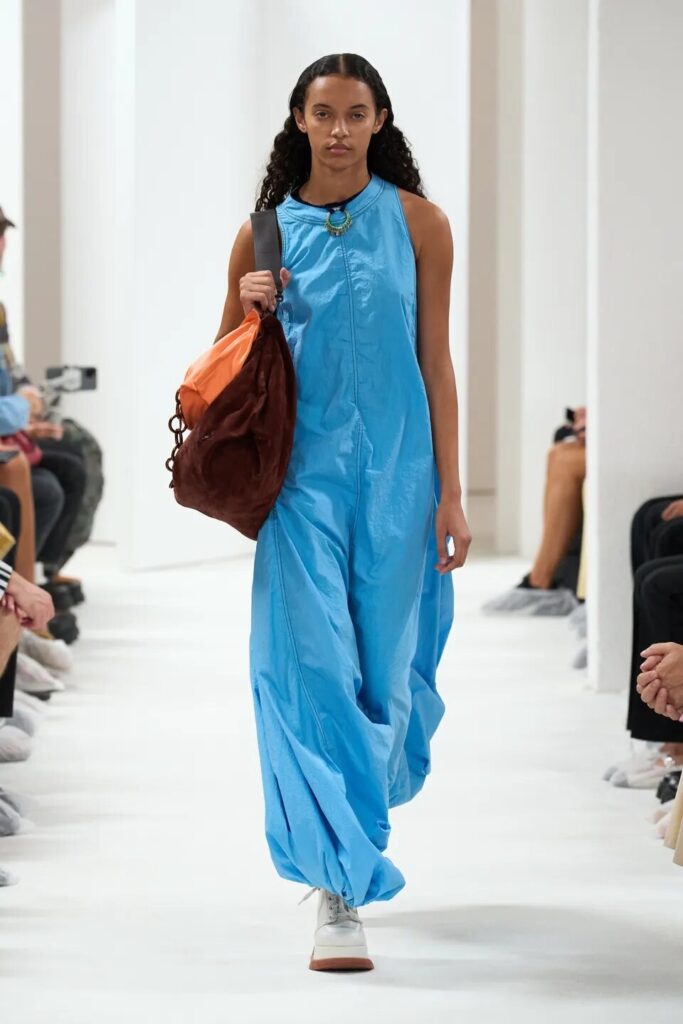 Jil Sander
Luke and Lucie Meier have made a point to stick to practicality in the modern hyper-trendy world of fashion. They even launched a more outdoor line after their hiring in 2018. Last season their love of the outdoors somewhat backfired on them as it rained during their presentation. Nonetheless, they presented a solid collection that featured mostly monochromatic looks.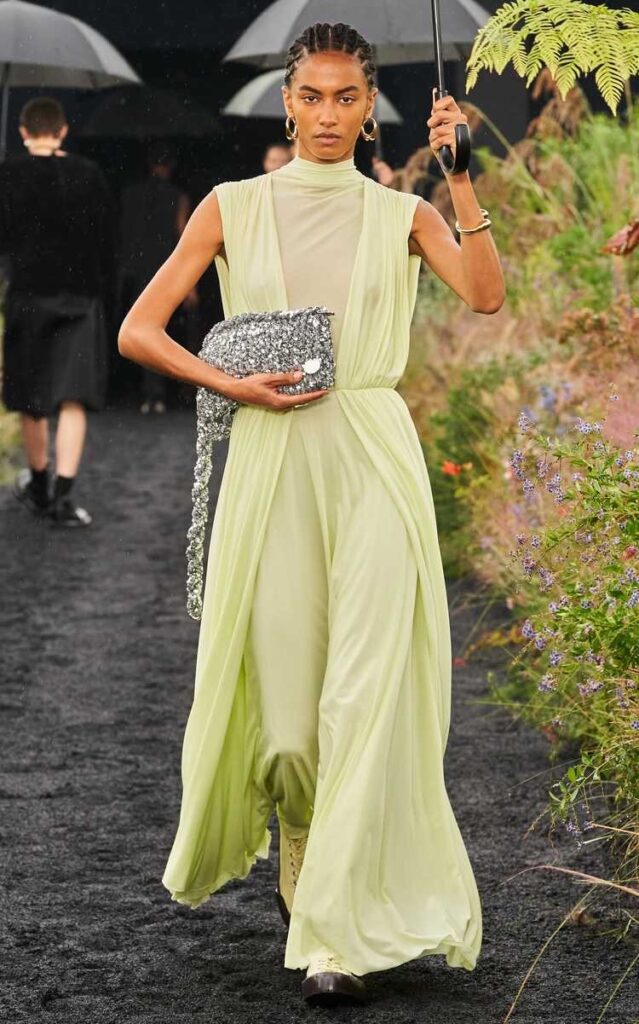 Han Kjøbenhavn
This brand's founder and designer Jannik Wikkelsø Davidsen has been called Copenhagen's most distinctive fashion voice. The Danish brand's runway displays ominous, shade based looks and last season was no different. The collection was titled "Searching for Shadows" with the theme of facing the shadows that we often fear.
Shuting Qiu
Shuting Qiu, another student of Antwerp, is an experienced designer at the age of just 27. She drew from the work of painter Bernard Frize for S/S '23. It matched with her signature vibrant style. Her shows never fail to be exciting and visually pleasing. Here is her Instagram.