Galerie Sara Lily Perez cordially invites you to Agostino Perrone's latest solo exhibition, "Local Spirits," a visual odyssey that traverses the globe, from the bars of London to the tranquil repose of Italy, immortalizing the ephemeral essence of hospitality. Each photograph in this series is a vignette of life, a candid whisper of moments steeped in the allure of various locales visited by Perrone as part of his personal and professional journey as Director of Mixology of London's Connaught Hotel.
Through the lens of his camera, Perrone unveils the soul of spaces that serve as crossroads of human interaction. In 'Connaught Bar', he frames the quiet focus of a bartender against the grandeur of an iconic institution; 'Friendship Goals' distills the warmth of enduring friendship in a single, timeless shot. 'Radiant Smile' is a testament to joy, with smiles being a universal language of welcome, and 'Service' celebrates the unspoken dialogue between host and guest, while 'Night Talk' shows a nocturnal spirit, a conversation shared on a warm evening, window open, the intimacy of shared stories.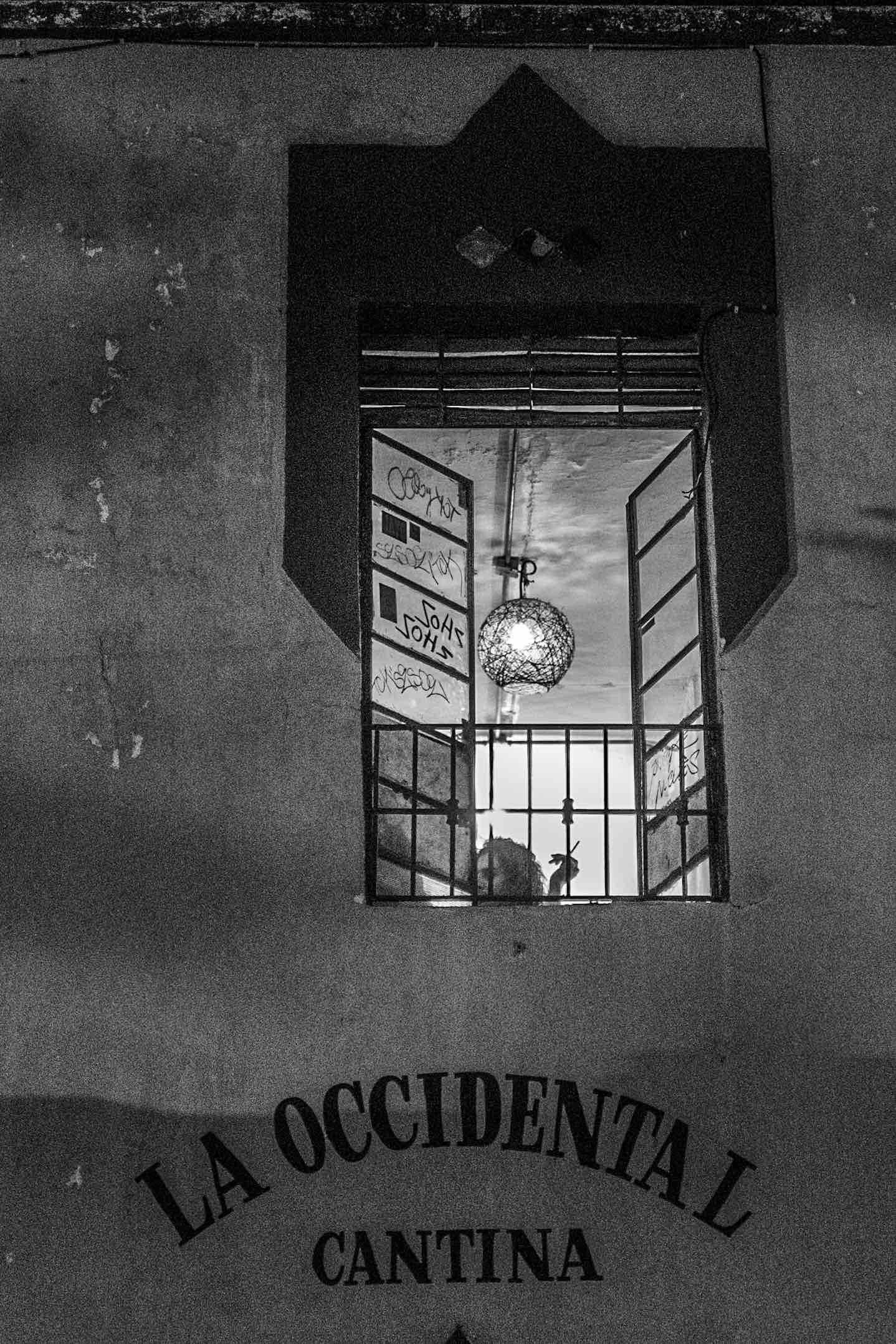 Perrone's meticulous composition and his profound understanding of light—be it dappled sunlight or the stark drama of artificial luminescence – craft scenes that are both harmonious and striking. His instinctive ability to capture the purity of his own perspective lends authenticity to each shot, inviting the viewer to experience the same spark of emotion that ignited his creative process.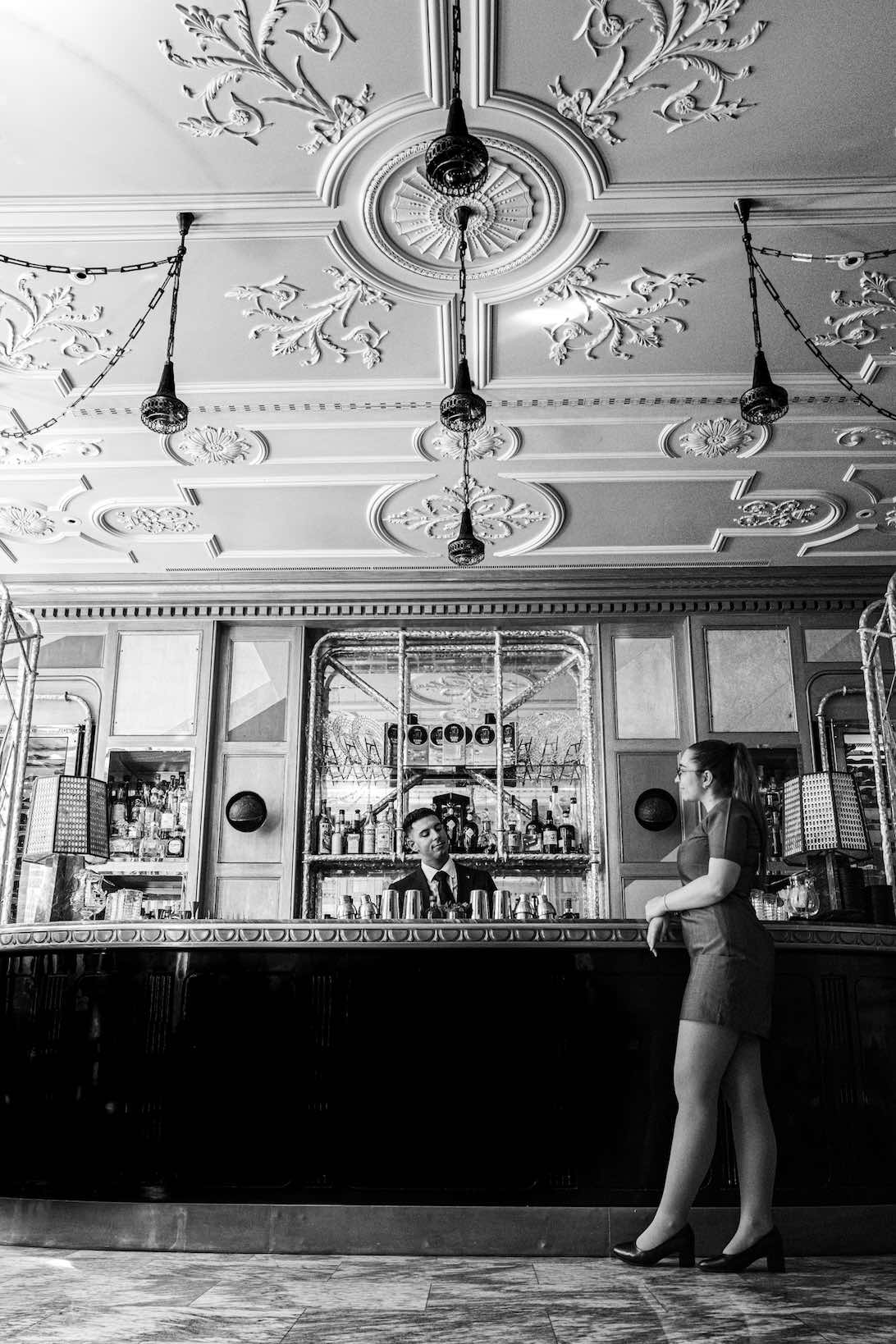 "Local Spirits" is an invitation to explore the delicate symphony of light, life, and the human connection that binds them, as seen through the eyes of a photographer deeply in love with the world's local spirits.
Ago Perrone (b.1978, Como, Italy) lives and works in London, UK. Perrone's journey into photography has long been intertwined with his career in hospitality and mixology. Since taking over the reins of the famed Connaught Bar in London in 2008, Perrone's photography, much like his cocktails, has become a blend of creativity, humanity, and the art of capturing ephemeral moments. The bars he worked in and visited became his studios, and through his lens, he delved deeper into the essence of these vibrant scenes and the personalities that inhabit them. His photographs become a celebration of quiet emotion, capturing life as it unfolds, without waiting for the perfect moment.
The common thread in Perrone's work is its pace and spontaneity. His works are a blend of action and stillness, inviting the viewer to engage closely and uncover the layers of stories within each frame. He captures what he sees within the lively atmosphere of the hospitality venues he so loves, what he lives and what connects him to his emotions, resulting in images imbued with a sense of immediacy and life.
GALERIE SARA LILY PEREZ
|Vernissage Nov. 30th | 16:00-20:00 | Music & Cocktails | Free Entry
Exhibition: 30.11. – 13.12.2023
galerie@saralilyperez.com
Budapester Str. 48, 10787 Berlin
Mon-Sat 11:00 – 19:00
Leslie Ramos
T + 49 176 25650837
Instagram: @galerieslp Facebook: Galerie SLP