Opening in typically thunderous fashion, the overdriven kick of A1's aptly-named Laying It On Thick sets a tone that doesn't relent for the duration of the record. No-nonsense and straight to the action, Adam X's distinct approach to crafting dancefloor hits shines throughout as multiple 303 refrains weave through stripped back drum patterns for unforgettably hypnotic results.
Adam X about the release "Acid lives within my soul since the first time I heard Spanky- Acid Bass on Trax in 1989."
LISTEN TO THE PREMIERE HERE:
While A2's Trailing Effect drops the tempo a couple of notches, its head-scrambling acid psychedelia would take any bustling dancefloor on a trip long into the early hours. The three remaining tracks give no let-up, fostering a frenetic energy that just can't be contained.
In the game since the very beginning, the Sonic Groove label-head has dedicated years to his craft and they're all on display here with slick, classy productions that punch through the speakers to move bodies and minds.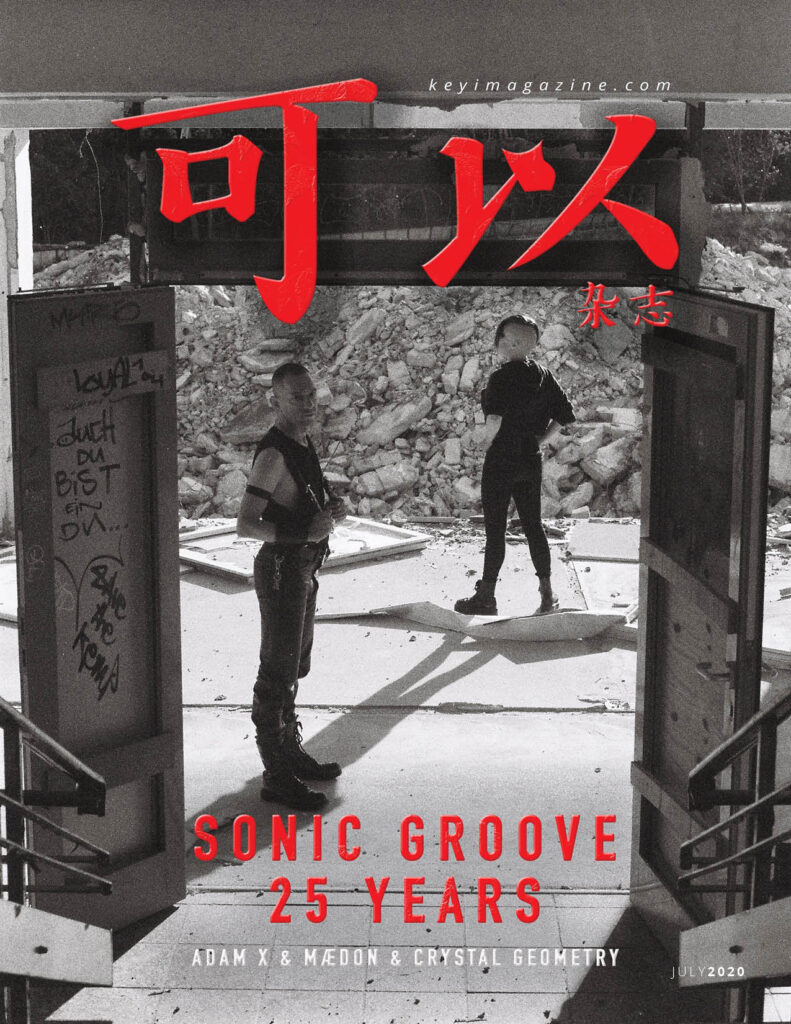 Written & produced by Adam X
Mastered by Daniele Antezza / Dadu
PRE-ORDER
https://pinkman.bandcamp.com/album/my-acidic-being
PINKMAN embodies a raw and defiant aesthetic, characterized by a spirit and unapologetic pride. PINKMAN is the rebellious spirit with a fractured heart, dancing proudly with head held high. The brand caters to dreamers navigating postmodern cybernetic dystopias, venturing into the night amidst industrial wastelands, seeking connection amid the pulsating bass in underground basements soaked in sweat. With a headstrong, unfiltered, and atmospheric vibe, its electronic sounds aim to compel you to dance, embracing the moment with elevated confidence.
Firmly based in Rotterdam, PINKMAN reflects the spirit of the city as much as it has molded its sound. Retro-futuristic, heavily inspired by the Dutch West Coast scene of the 90's, PINKMAN is nostalgic without being stuck in the past. Instead, it searches for real music in a new generation, presenting a new roster of like-minded artists.
PINKMAN is not about current trends in music, but about quality music without boundaries. It advocates for the return of songs to the club, of sex, warmth, and basslines to the dancefloor. It stands for pleasure and artistry, for a sense of serious appreciation of music outside of the glamor and flash of the club.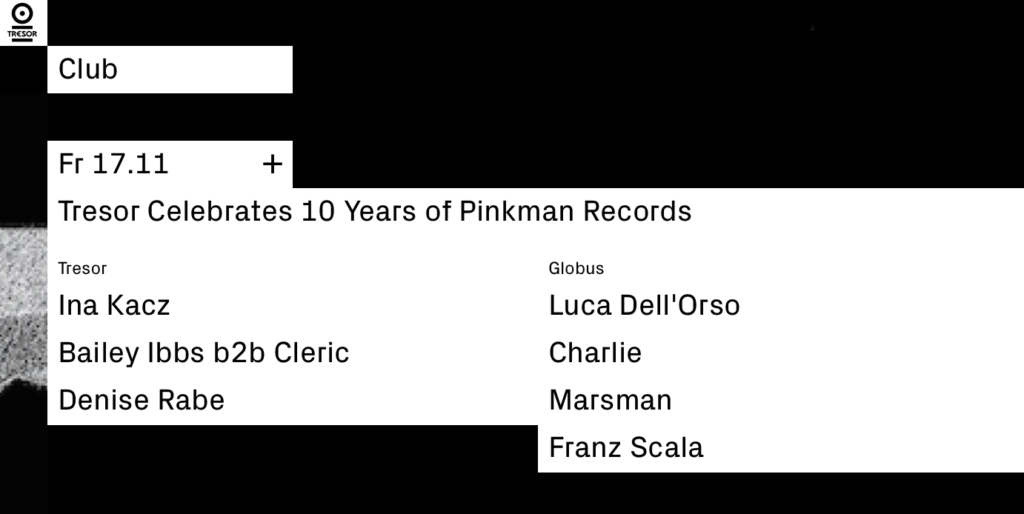 10 years of PINKMAN 17 November at Tresor.
The mark that PINKMAN has left on both Rotterdam and the international electronic community over the last decade is indelible. From label nights at Berghain and Tresor, returning stints at I-F's Intergalactic FM Festival, Digital Tsunami and Rotterdam's infamous POING, it has managed to form a community out of a disparate group of outsiders with bravado. The ten year anniversary is marked by a tour throughout Europe and a slew of new releases featuring the faces that have shaped the label in the past, and those who will carry its sound into the future.
SOCIALS TO FOLLOW: