Bau Mich Auf returns to the castle of Schloss Broock – two hours drive from Berlin – and finalizes the lineup of its 2022 edition with DJ Stingray 313, Yung Singh, Eva Geist (live), Kampire, Jennifer Cardini, Kev Koko, Stella Zekri, Kikelomo, HÖR livestream and more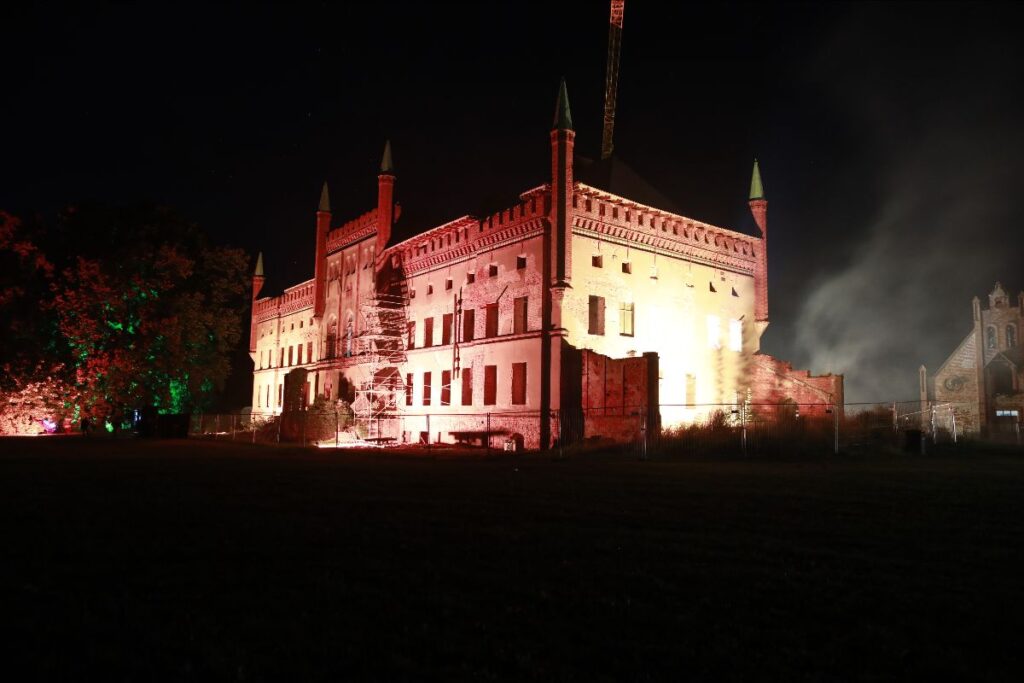 KEYI MAGAZINE PHOTO:
"The location was mind-blowing and the atmosphere created by people around was magical […] We couldn't ask for more."
ELECTRONIC BEATS REVIEW:
"Bau Mich Auf, eng: "build me up" is here to stay. […] Three stages, 30 artists, 500 attendees and a breathtaking location made for a fabulous all-around experience. […] 
Fresh-faced electronic music festival Bau Mich Auf returns for its second edition to the grounds of Schloss Broock in the state of Mecklenburg-Vorpommern, Germany – two hours drive from Berlin and Hamburg city center. A new fourth stage and an extra full day of programming have been added to this year's edition. Bau Mich Auf will take place from August 18th – 21st 2022 with a capacity of 1500 guests.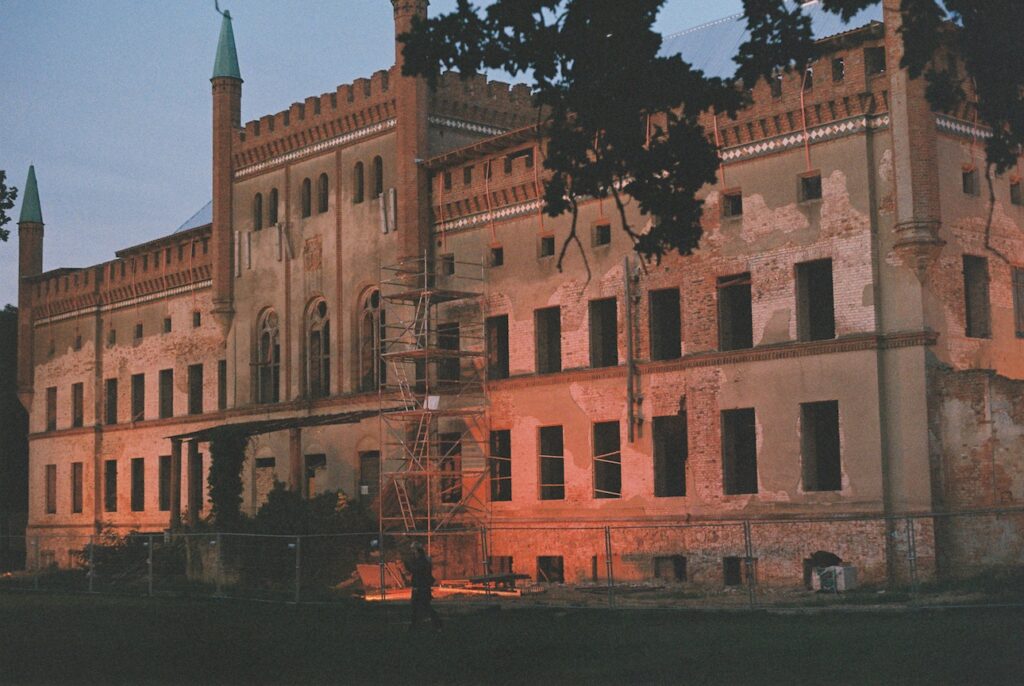 Bau Mich Auf calls the grounds of Schloss Broock home. Schloss Broock is a beautiful 18th century castle that fell into disrepair over the course of the last century. It is currently being restored to become one of the focal points of the cultural landscape of the state of Mecklenburg-Vorpommern.


Founded in the middle of heavy global transformations and accompanying the reconstruction process of Schloss Broock, Bau Mich Auf's ethos mirrors its home. It is here to crack the crust of the past and offer a fertile ground for artistic expression beyond binary patterns, to deliberately create a world of sound that reflects the ambiguity of its presence in such grounds rather than build a parallel universe of escapism.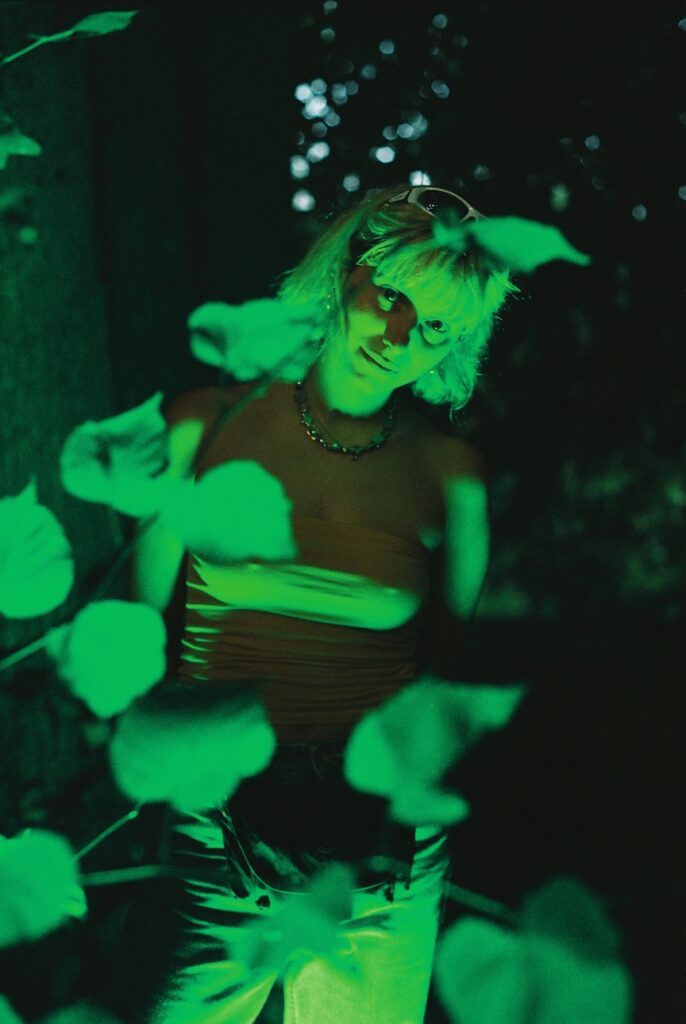 As such, guests can expect a tightly curated lineup, courtesy of festival founders Live From Earth – the irreverent label and collective from Berlin, as well known for its German cloud rap superstars as it is respected for its collaborations with Public Possession and PAN or its Live From Earth Klub label and residency in Berghain's Säule and Panorama Bar – and Eric Schönemeier – former booker of the acclaimed Monticule Festival in southern France.
Joining an already stellar lineup that includes the likes of Red Axes, Clara Cuvé, Lauren Hansom, Mechatok, ascendant vierge (live), MCR-T (live), a Live From Earth showcase and Malka Tuti's 20 hour festival closing showcase is a whole new contingent of artists.
Among the heavy hitters we find electro royalty DJ Stingray 313, Correspondant label head Jennifer Cardini, core member of Kampala's Nyege Nyege collective and one of East Africa's most exciting DJs Kampire, Boiler Room Host and co-founder of Accra based community radio station Oroko Radio Kikelomo and UKG breakout star Yung Singh.
Plenty of space is made for up-and-coming artists such as Geneva's NVST, resident DJ of iconic Robert Johnson club Franziska Berns or Munich's Yannic Bartel, Rosa Red and resident of the much loved Blitz club La Staab.
Berlin's underground continues to be strongly represented with Golden Medusa, Stella Zekri, Eva Geist (live), TV.OUT, Diamin, Frinda di Lanco, Cashmere Radio and rising collective After School Radio.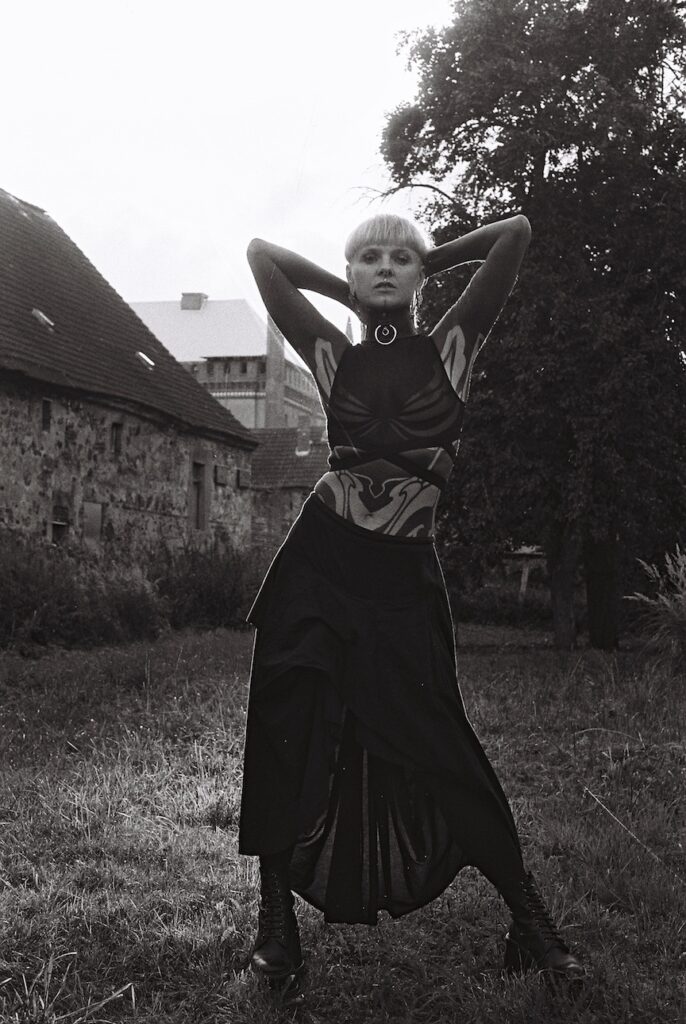 The strong focus on the ravier ends of techno continues with Kev Koko, HorsegiirL andBaugruppe90. Unstoppable livestream platform HÖR will be back and streaming two days live from the castle stage.
This summer will mark the very first time that Bau Mich Auf makes its grand entrance within the castle building itself. In the brand new Keller stage in the castle's basement, eclectic and obscure forms of rave will be featured. The day program curated by HeartQore will also be revealed in the coming weeks. The extended program integrating different cultural disciplines will take advantage of the unique venue and its surrounding nature to host performances, pop ups, workshops, a reading stage andtrips into the wild. The activities include exploring local infrastructures, participating in a LARP or creating your own stuffed toy. The discourse and workshop program ranges from creative work to activism to developing toolboxes on how to use unused spaces. In addition, there's also a program to support people who want to stay sober during the festival.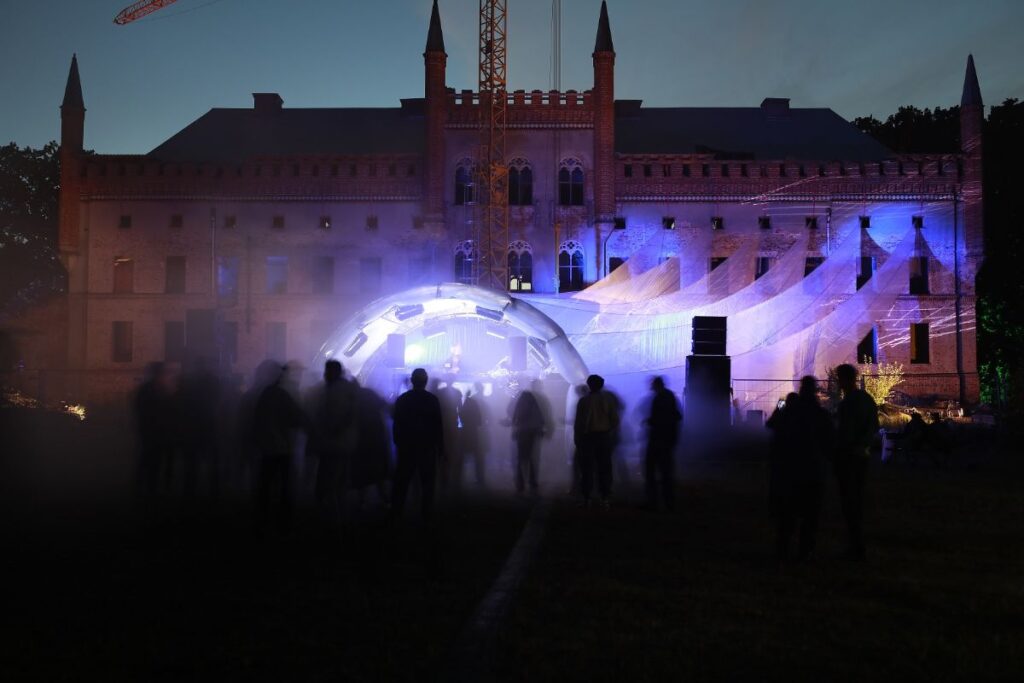 Bau Mich Auf will come to life visually through the expert hands of theater stage designer Lukas Kesler who last year dressed up the main stage with a beautiful Akira inspired theme and visual artist Elias Asisi who will bring unique light concepts to all four stages. NEIN.LOL collective is back again to bring the outdoor Garten stage to life, Spatial Tactics will take care of the visual concept of the indoor Reithalle stage and Sensual Objects are in charge of the new Keller stage.
Queer theater group Perra Sita Meo – formerly known as Cointreau on Ice – will also be bringing their outrageous brand of performances to the festival.
Since the first edition it has been the festival's goal to reduce the negative imprint that comes with the organization of such events. With the largest environmental impact from festivals coming from travel, Bau Mich Auf has decided to focus primarily on artists that can reach the festival without the need for flights – over 90% of artists will not be flying into the festival. Furthermore, the grounds are easily accessible by public transport, food stalls will be strictly vegetarian & vegan, reusable cups are used, a separate waste system has been implemented and dry toilets have again been installed.
4 day tickets for Bau Mich Auf are on sale for 135€ + booking fee. Please note that the capacity is limited to 1500 guests. A comprehensive hygiene protocol will be announced as soon as the health regulations are updated.
LINKS & FURTHER INFO
www.baumichauf.com
www.schlossgut-broock.de
Resident Advisor Event
Tickets