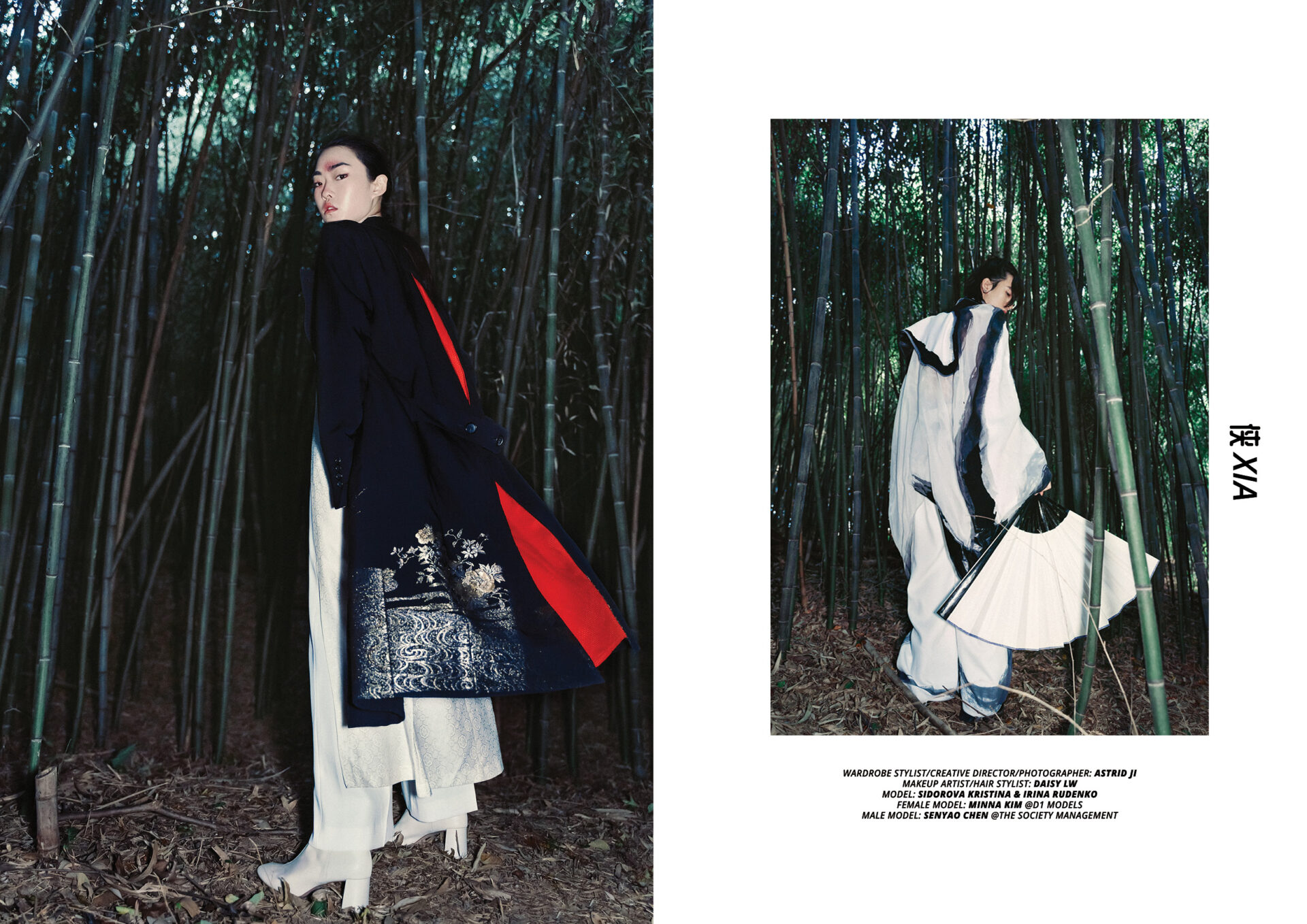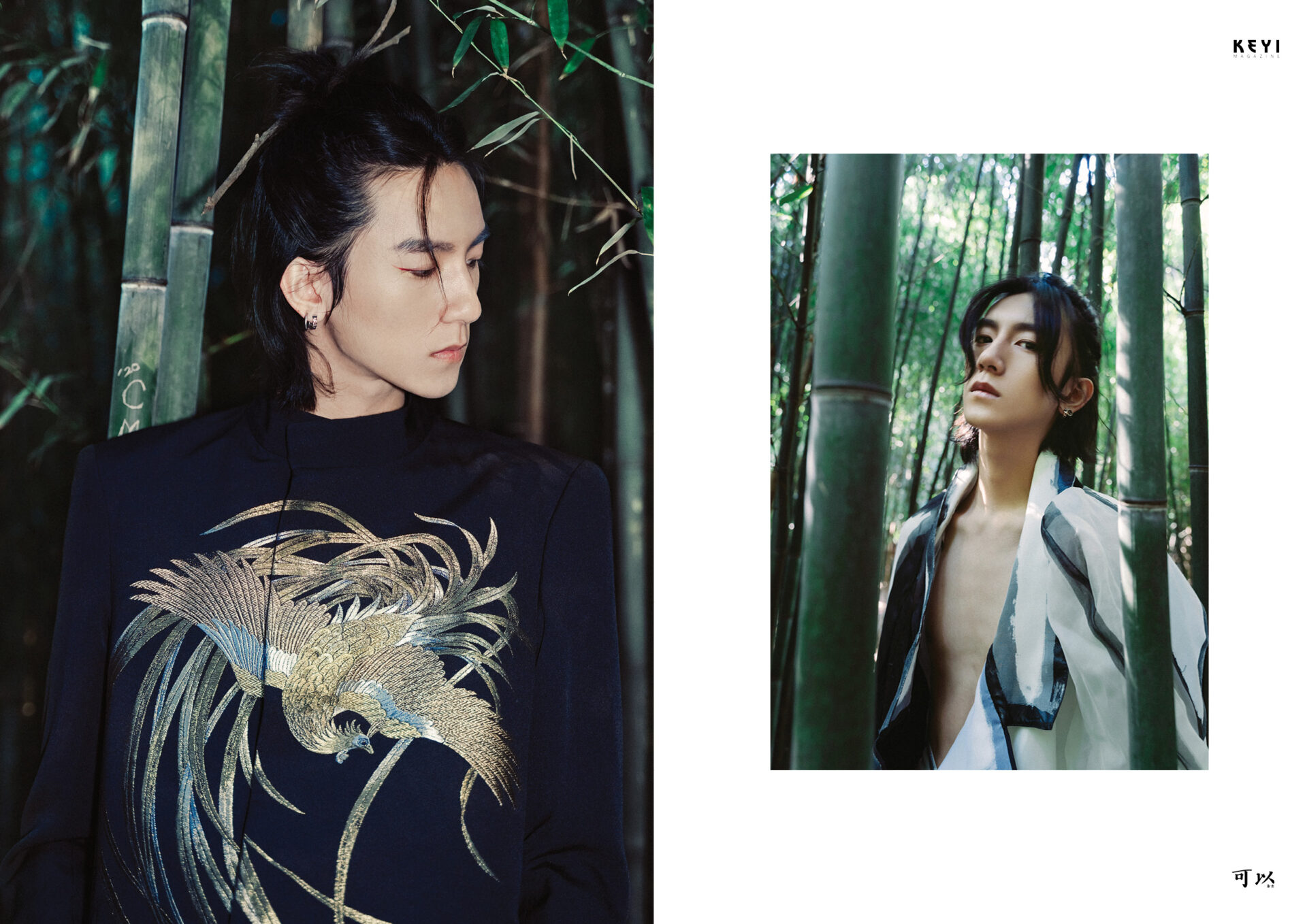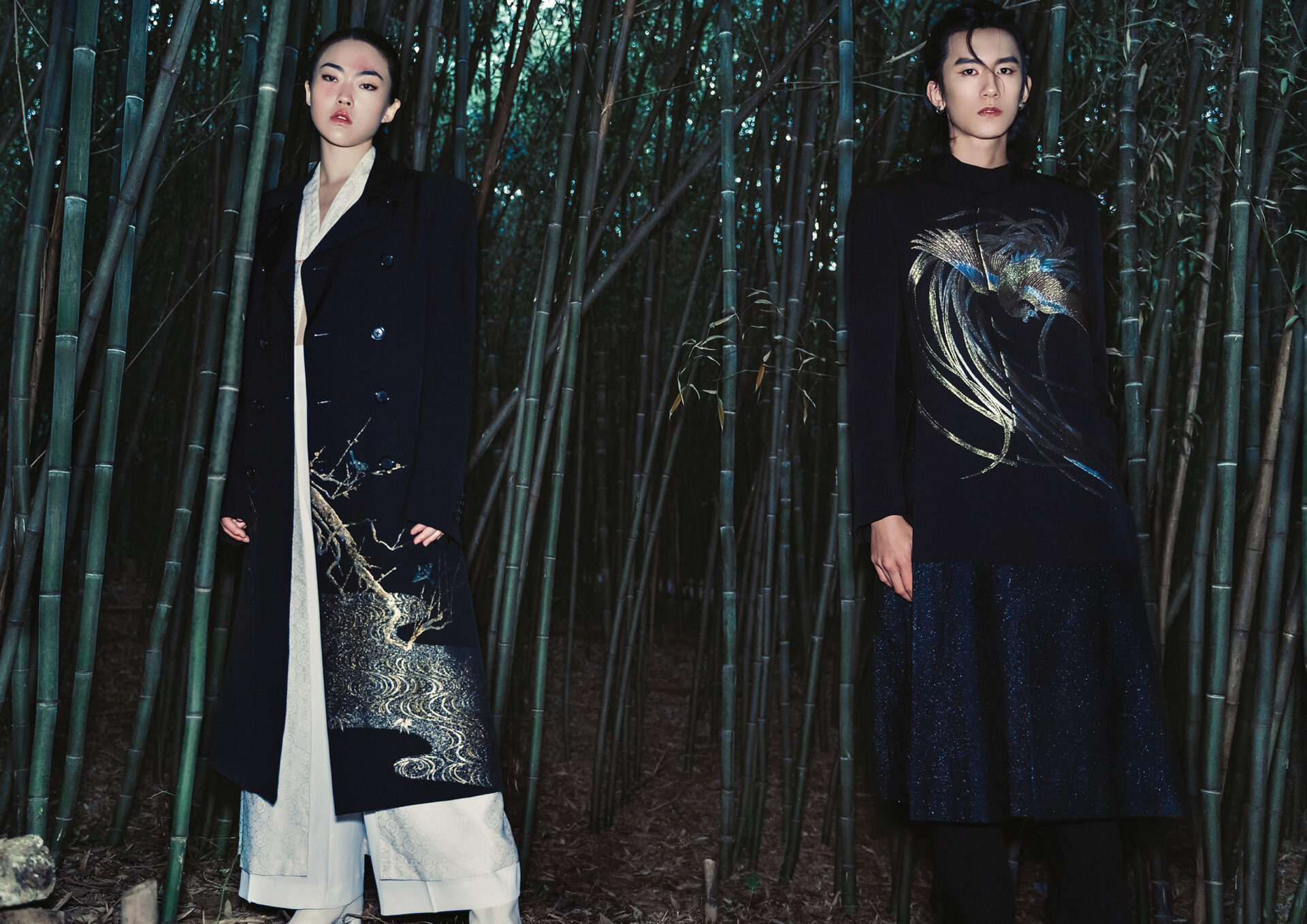 Exclusive editorial for @keyimagazine called 侠 Xia
This story is inspired by WuXia, a unique blend of Chinese martial arts (Wu, 武) and the philosophy of chivalry (Xia, 侠) in Chinese fiction. She chose a bamboo forest as the location, which she thinks is an archetypal backdrop for Xia and JiangHu (江湖, "the martial arts world and ethos of ancient China"), as seen in movies like "Crouching Tiger, Hidden Dragon." 
Also, this story wouldn't be depicted properly without pieces by three independent Asian designers. Yi-Ting Lee applied Chinese calligraphy to her design; Hiromi Asai brings traditional kimono craftsmanship to modern luxury fashion; Oxygene combines ancient Chinese aesthetics with futuristic designs.
Astrid Ji grew up in Shanghai before moving to New York, which has heavily influenced of his works. She brought along his passion for ancient Chinese culture.

Male Model: Senyao Chen @TheSocietyManagementFemale
Model: Minna Kim @D1Models @minnaakim
Makeup Artist/Hair Stylist: Daisy LW @daisy_lw021
Wardrobe Stylist/Creative Director/Photographer: Astrid Ji @astridjiphoto