Galerie SLP is thrilled to announce "Power of Confidence," a captivating group exhibition with some of Ukraine's most acclaimed emerging artists; Iryna Maksymova, Oleksii Shcherbak, Oleksandr Barbolin, Taras Haida, Kateryna Komendant, Rita Maikova, and Dzvinya
Podlyashetska. In collaboration with Tuasho Agency's latest book release, "Emerging Art in Ukraine," the first full-fledged publication about contemporary young art in Ukraine. The exhibition will take place from May 6 to May 27, 2023, at Galerie SLP in Berlin.
Galerie SLP is dedicated to bringing thought-provoking and diverse exhibitions to art enthusiasts in Berlin and beyond.
"Power of Confidence" offers a unique opportunity to witness the artistic brilliance of Ukraine, showcasing a stunning range of works that span from mesmerizing collages to awe-inspiring large-scale paintings. Each artwork tells a compelling story, reflecting the rich cultural heritage and contemporary perspectives of Ukraine. With bold themes, masterful techniques, and unwavering confidence in their craft, these artists have emerged as trailblazers in the contemporary art scene, pushing boundaries and inspiring positive new perspectives.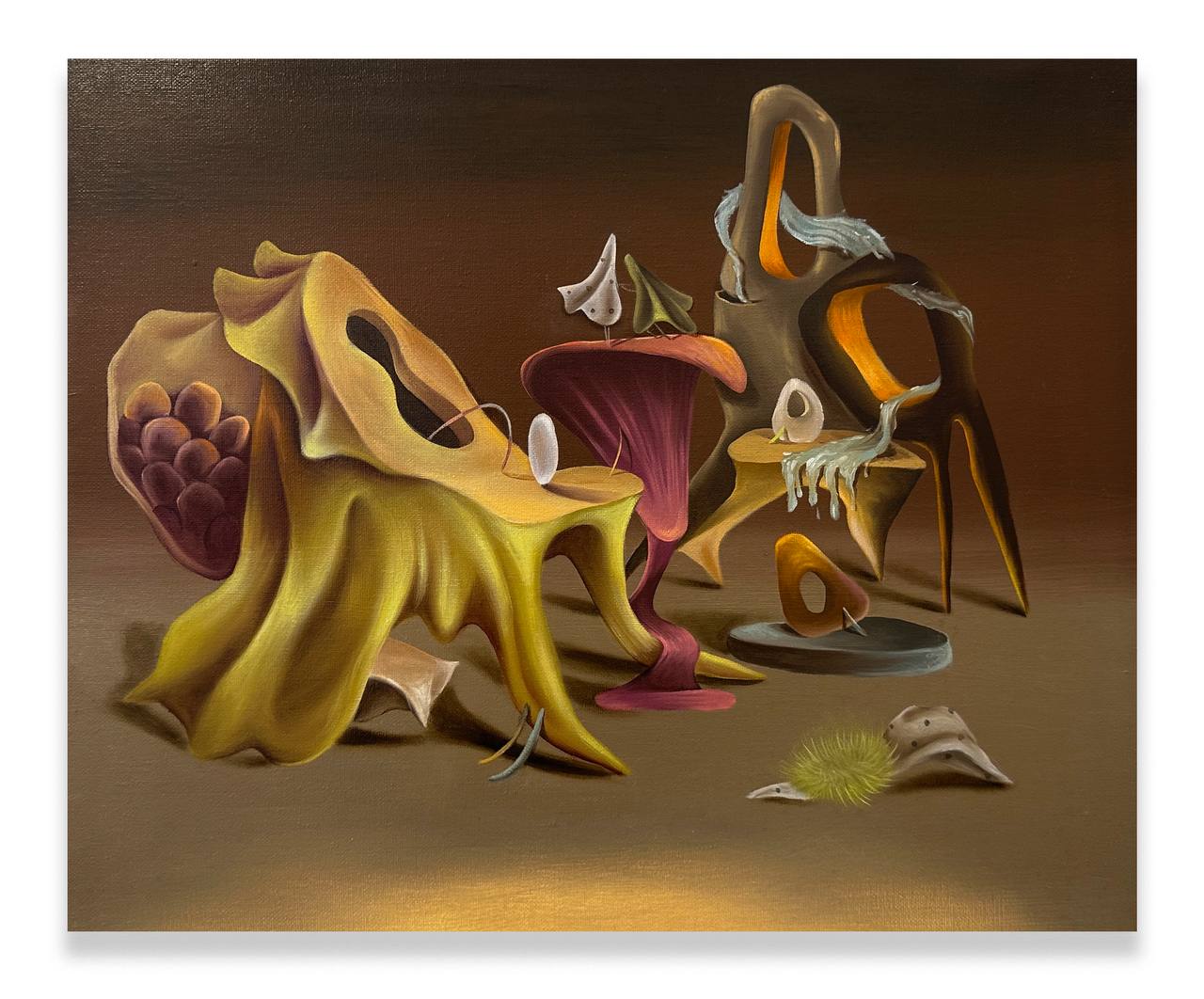 The exhibition will open with a special event on May 6, 2023, from 17:00 to 22:00, at Galerie SLP, located on the west side of Bikini Berlin, 1st Floor.
Inviting you into the vibrant world of Ukrainian art as you enjoy live DJ sets and refreshments, creating an immersive ambiance that
will transport you to the heart of contemporary Ukrainian culture.
Works from the exhibition will be available for purchase, and general admission is free.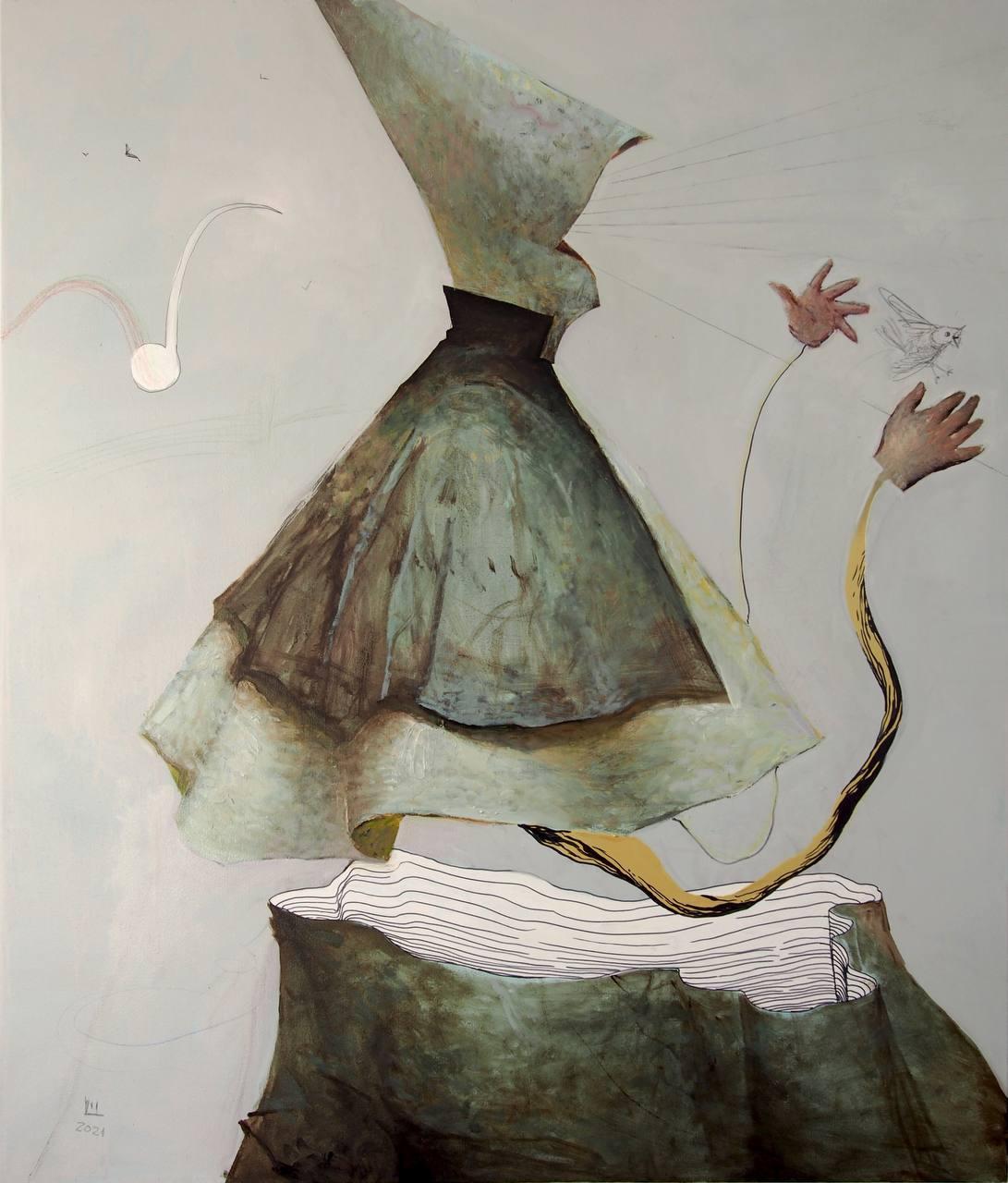 About the artists:
Originally from Kolomiya, Ukraine, Iryna Maksymova graduated from Lviv Polytechnic National University in 2013 and had her first solo show in 2020. She has participated in group exhibits worldwide, her work is currently on display in Barcelona. Maksymova's
artworks explore the concept of the feminine and masculine within the woman's body, promote
equality and interconnection, and incorporate traditional Ukrainian motifs.
Born in Ukraine in 1997, is a talented artist who discovered his love for drawing at a young age. He started studying at the Taras Shevchenko State Art School
Kyiv and then joined the National Academy of Fine Arts and Architecture, first at the Faculty of Easel Painting and later at the Faculty of Free Graphics. He has worked as a comic sketcher and illustrator and designed board games. Currently, he focuses on creating illustrations for book
publishing.
A landscape architect by education and graduate of the Tel Aviv College of Engineering, Design, and Art. He started creating analog collages in 2018 and later switched to digital art. Alongside his collage work, he also works as a graphic designer, creating book covers,
trademarks, and collages for brands.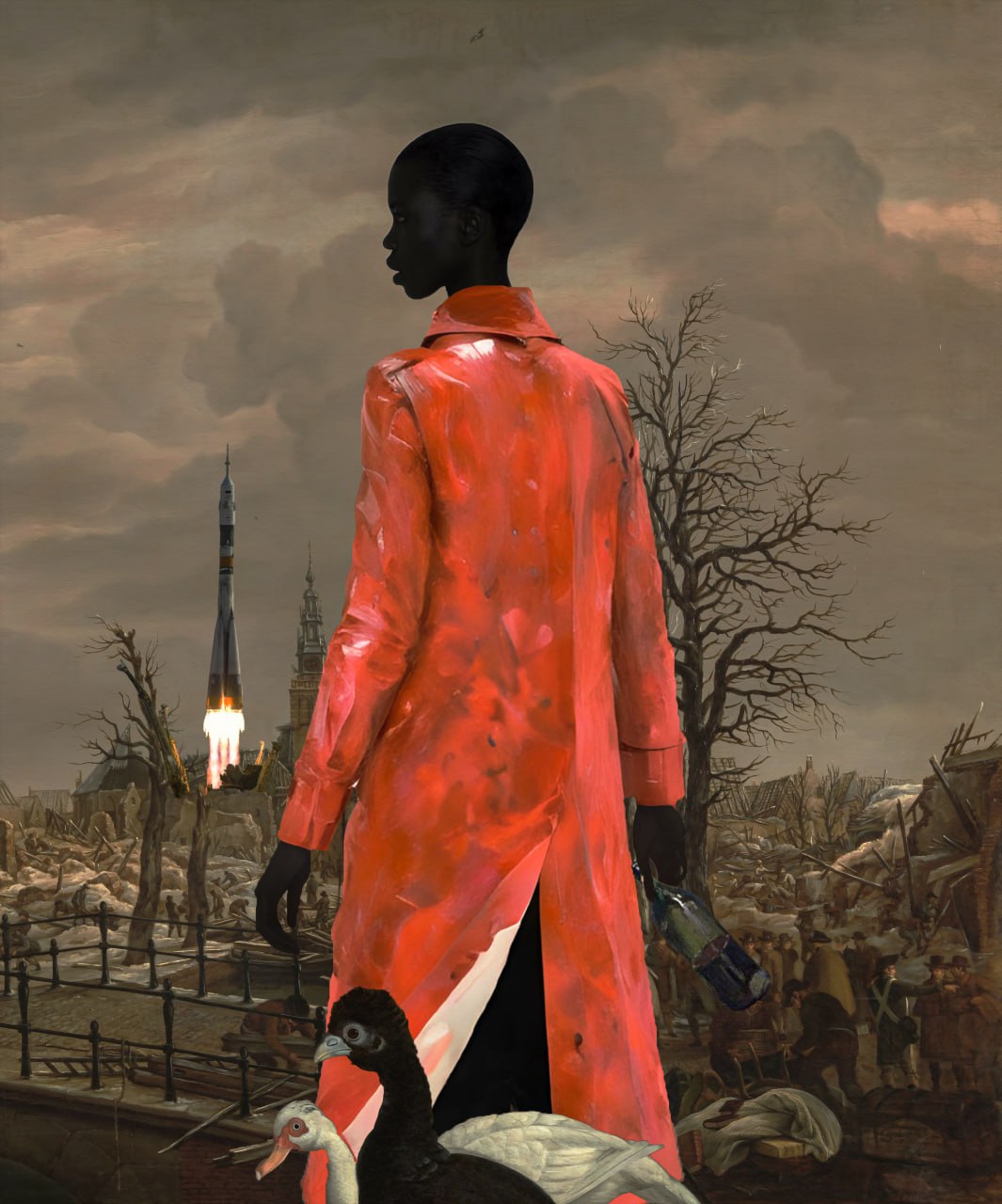 An ambitious young artist from Ukraine born in 1993, resides and creates in Kyiv. His creative journey began with the ESSENCE project, delving into the depths of
his subconscious to portray emotions, feelings, and scenarios from his own life events through intuitive thinking. Taras finds inspiration in his own experiences, becoming a witness to the rapid flow of life while never running away from himself.
Kateryna Komendant is a Ukrainian contemporary artist based in Malmo, Sweden. After graduating from the Kharkiv State Academy of Design and Arts in 2021, she specializes in Artwork Restoration and Examination. Her art explores the interplay of opposing energies, capturing the complexities of life's struggles and victories. With a portfolio that includes public art, street art, and murals in multiple cities, her work offers a captivating perspective on the beauty and ugliness of the world.
Rita Maikova is an emerging Kyiv-based abstract artist known for her extraordinary and diverse paintings. Exploring the theme of love, her works are full of symbols and signs that represent the interplay of consciousness and subconsciousness. Using acrylic and watercolor
paints, Maikova's art is like a form of meditation, inviting viewers to dive into the richness of her canvases and experience the connection between themselves and the world.
The artist's work centers around expressive paintings and works on paper that explore mental health, human interactions, and emotions. Life is depicted in a colorful and sarcastic way with ambiguity, addressing existential and political issues. Despite portraying violence and anger, the art is rendered in a comic and colorful manner to mitigate cruelty. Bright colors are used to paint dark subjects, symbolizing the search for light in challenging times.
More events -> click here