Fashion designer Alessandro Vigilante's SS24 – straight from the backstage captured by talented photographer Ernest Em.
The SS24 collection by Alessandro Vigilante for Spring/Summer 2024, titled "CELEBRATING BODY," exudes a chic sensuality. The essence of this collection lies in its simplicity. It features garments with clean, graphic lines that blur the distinction between clothing and the body itself. Clothing takes on the characteristics of leather, and the boundary between attire and skin fades into obscurity.
This collection embodies a delicate equilibrium between opposing forces: masculine and feminine elements. Sensuality and precision, construction and deconstruction, and the concept of a second skin versus voluminous silhouettes.
The color palette employed in this collection is expansive and sophisticated, offering soft, bold, and vivid hues that can be artfully combined, sometimes in innovative and striking ways. Dominant among these colors are the fiery red and deep blue, drawing inspiration from Joan Miró's renowned triptych, "Blue I, II, III." Miró's use of vibrant red and black brushstrokes against a deep blue canvas serves as the muse for these shades.
A specially crafted print reinterprets this inspiration, while the brand's iconic colors, such as black, off-white, and skin tone, remain a staple.
Personally, I found this presentation to be the most outstanding among all the Fashion Weeks I've attended. Despite my experience with numerous runway shows and behind-the-scenes shooting, this one stood out as exceptional. It felt like a photographer's paradise. I would describe it as a performance by Alessandro, reminiscent of a live art installation where models were dynamic subjects, engaging with the camera and the audience. What I appreciated most was the organic and natural feel of the entire event.

Ernest Em – the photographer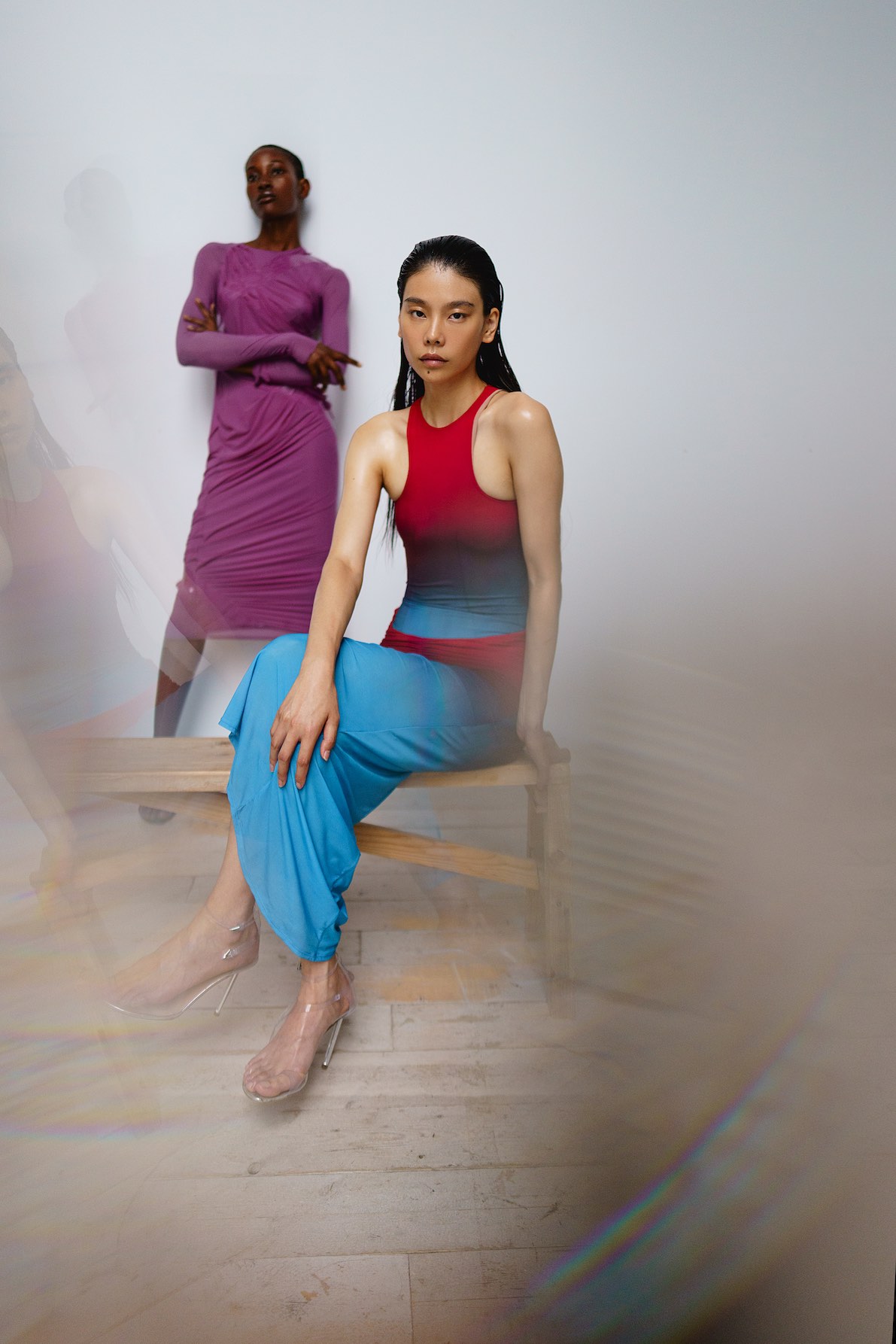 Key pieces within the collection include two-tone, graphic garments crafted from second-skin, tights-effect fabrics. The tailored items exhibit meticulous attention to cut and shape. It is marked by the distinctive brand details, which have been refreshed for this collection. Fresh additions include sage and black linen pieces, along with off-white pinstripe linen ensembles.
The collection also showcases jacquard linen with a subtle light blue check pattern, elevating denim-inspired silhouettes to a luxurious realm.
A diverse array of trousers is on offer, ranging from high-waisted designs with wide banana legs and deep pleats to cigarette-style trousers featuring details inspired by women's underwear. Novel additions include 5-pocket trousers with measured cut-out details and tailored bermuda shorts with oversized legs that mimic a skirt.
The masculine-inspired striped poplin fabric offers a wide selection of easily identifiable shirts, available in sleeveless, cropped, or oversized variations. A mauve and sage rib body-tank top adds versatility and can be paired with virtually any outfit.
The timeless allure of latex remains an enduring fascination for the brand.
I attended Milan Fashion Week with the Parisian production agency Maison Forma, who invited me to create content for them and provided me with invitations. Together, we attended the Fashion Presentation of AV's new collection, which featured impressive set designs and models. My role was to capture photographs for Maison Forma. You can find more information about Maison Forma on their website: www.maisonforma.com

Ernest Em – the photographer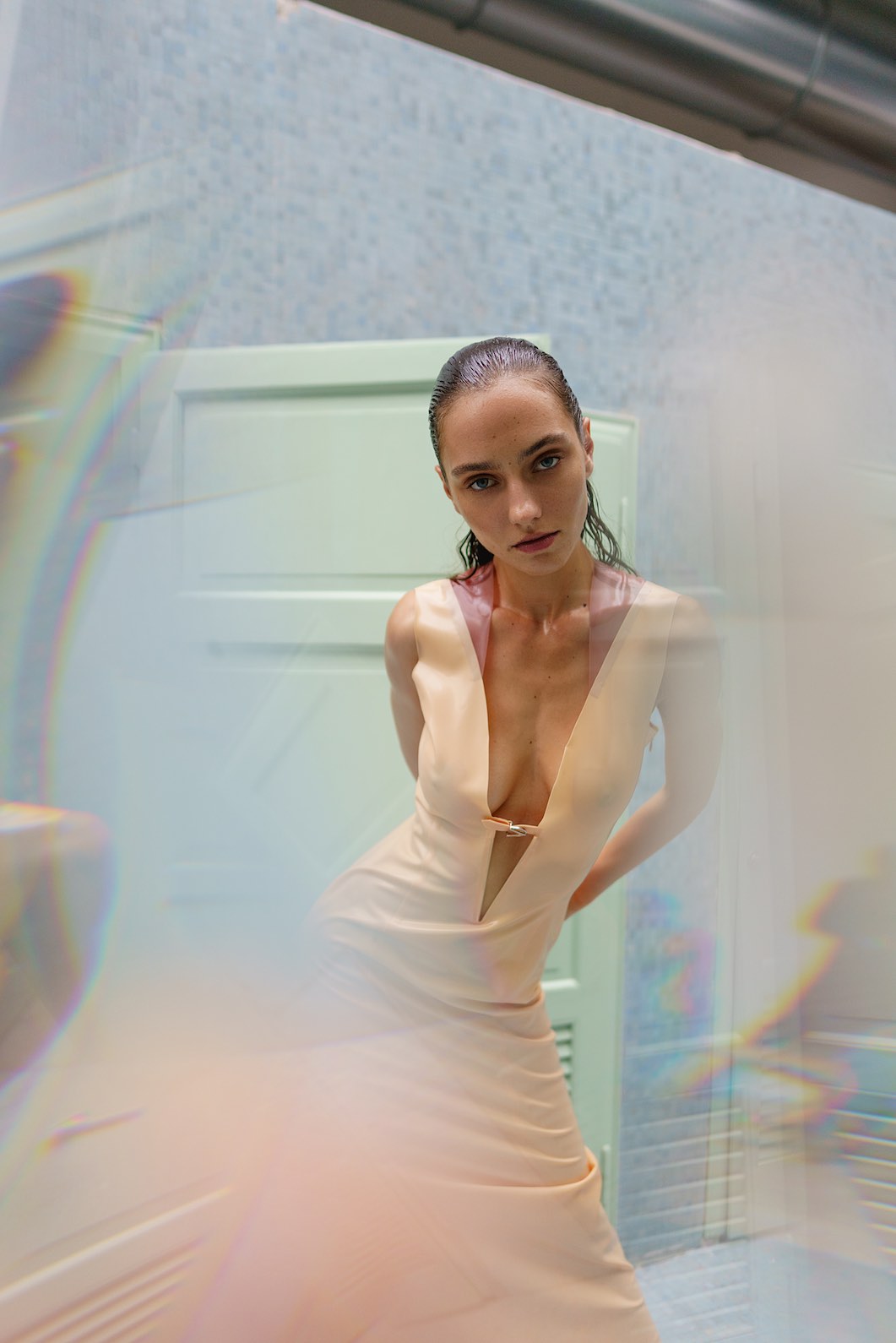 The collection's dresses, primarily midi-length, embody hyper-femininity and precision construction to gracefully conform to and enhance the body's contours.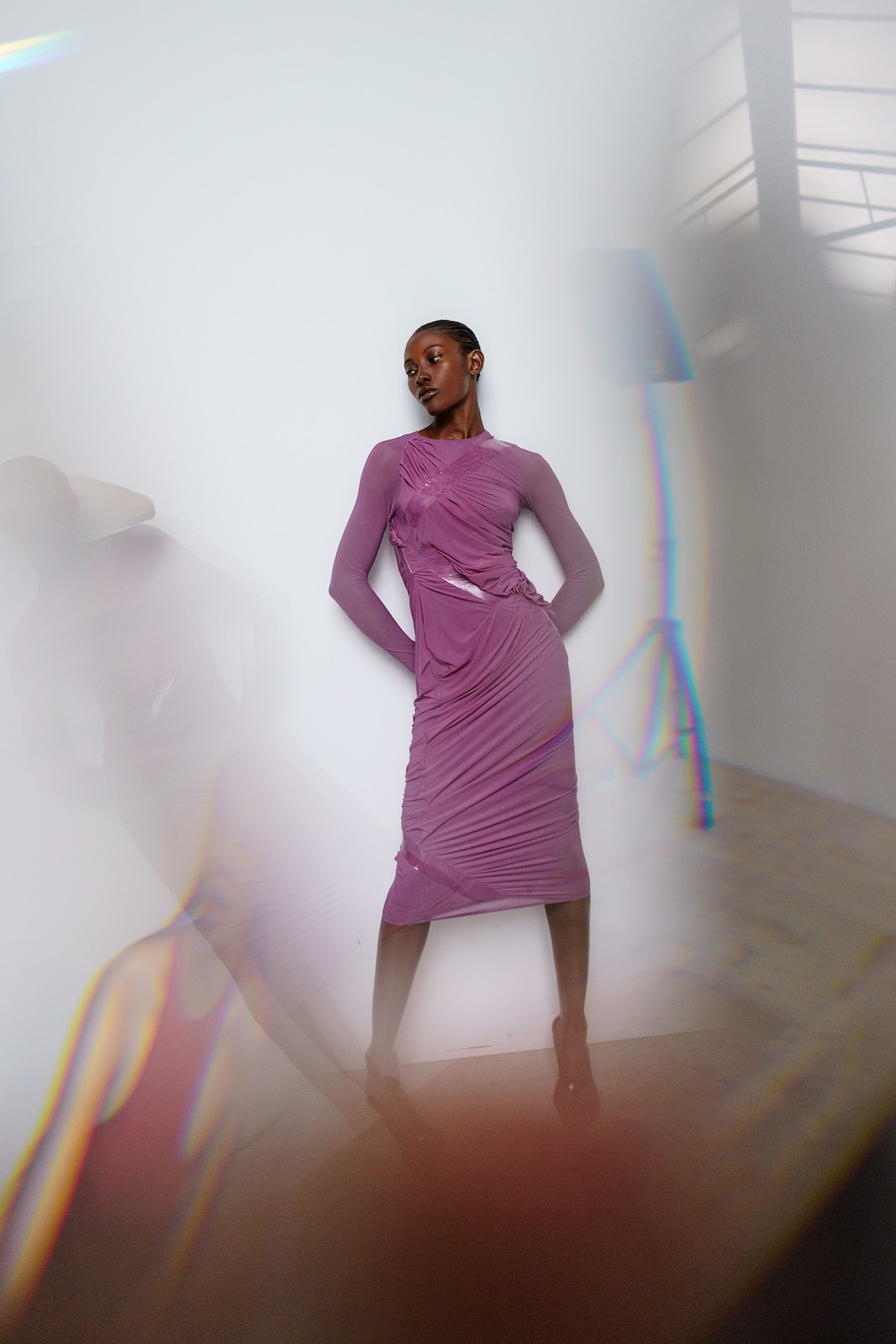 Alessandro Vigilante, born in Puglia, Italy in 1982, embarked on his career as a professional dancer.
He graduated at the School of Ballet of Tuscany and later at the Mas Music Arts & Show in Milan. It was during this time that he encountered the groundbreaking choreography of American choreographer Merce Cunningham. His innovative concepts of deconstruction, stillness, and movement profoundly influenced Vigilante's design philosophy.
Concurrently, he also found inspiration in the theatrical choreography of the renowned German artist Pina Bausch. Her work epitomized both artistry and style. From her, Vigilante gleaned a deep appreciation for the humanity and emotional expression of the human body.
Subsequently, Vigilante transitioned from his career as a dancer to the world of fashion. He initially gained experience working for esteemed fashion houses such as Dolce & Gabbana, Gucci, and ultimately Lorenzo Serafini.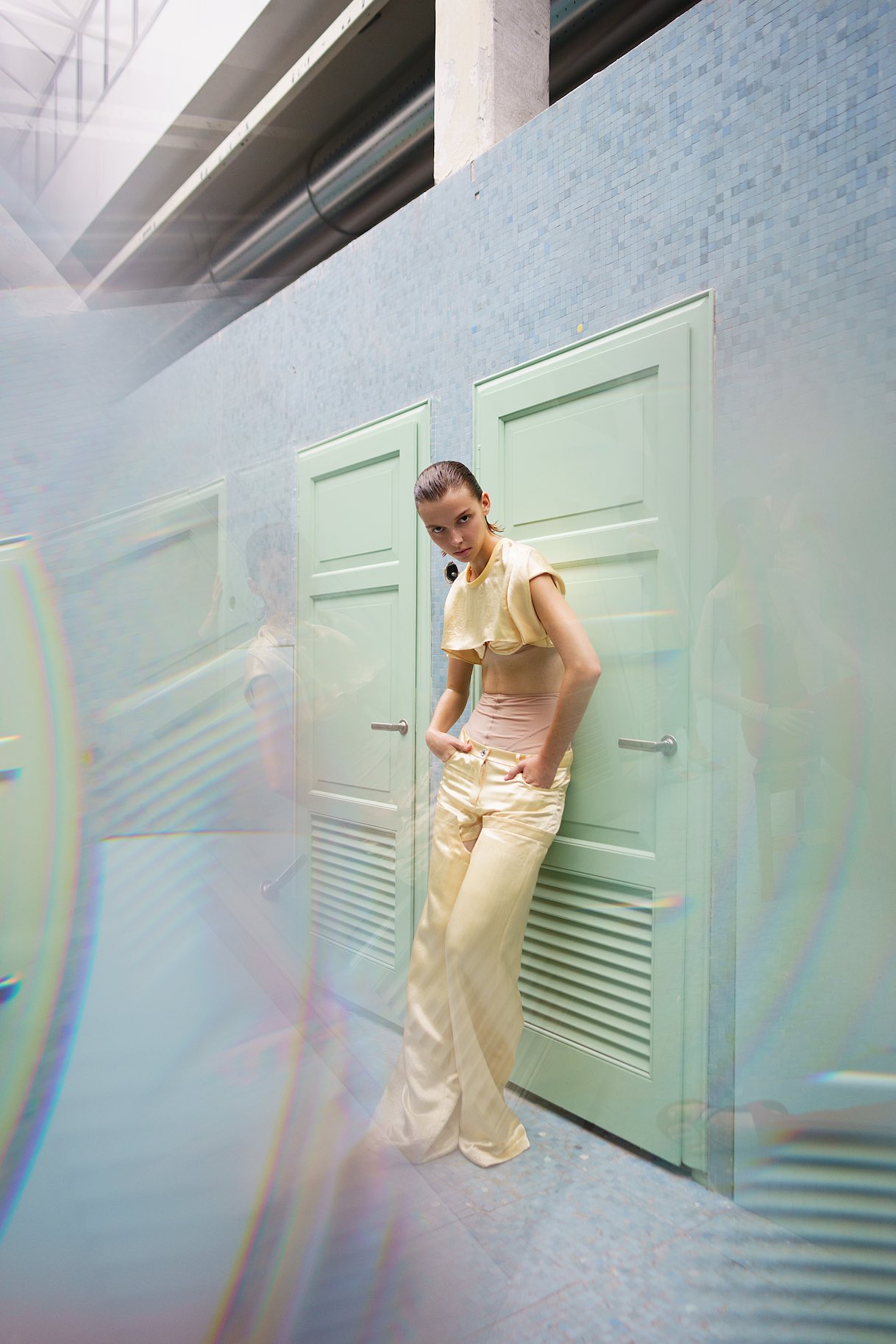 fashion -> Alessandro Vigilante
@alessandrovigilante . https://alessandrovigilante.eu
all pictures by Ernest Em
@19tones . https://19tones.com
text by Izabella Chrobok
---
more fashion stories -> click here