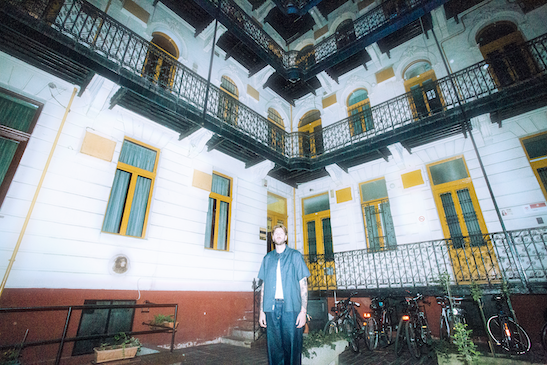 Dutch multi-disciplinary artist, Coloray, has carved his own lane in the music industry in recent years. With an extensive back catalogue of electronic hits, the artist has consistently questioned the norms of the dance world by placing songwriting at the forefront. Honing an ever-changing musical style that's driven by a message, Coloray never rests on his laurels. Now he's back with his sophomore album , where he explores the relationship we share with technology. It's a subject that is familiar to Coloray, who's always taken inspiration from futurism. His first album Future Static came accompanied by a VR app titled Virtual Space. Two years on, centers on artists and media, placing a focus on the rapidly changing environment that art and culture find itself in today.
WATCH VIDEO PREMIERE HERE:
The album centres around the question: In the age of social media, how much space does an artist still have to get the attention they need to reach people?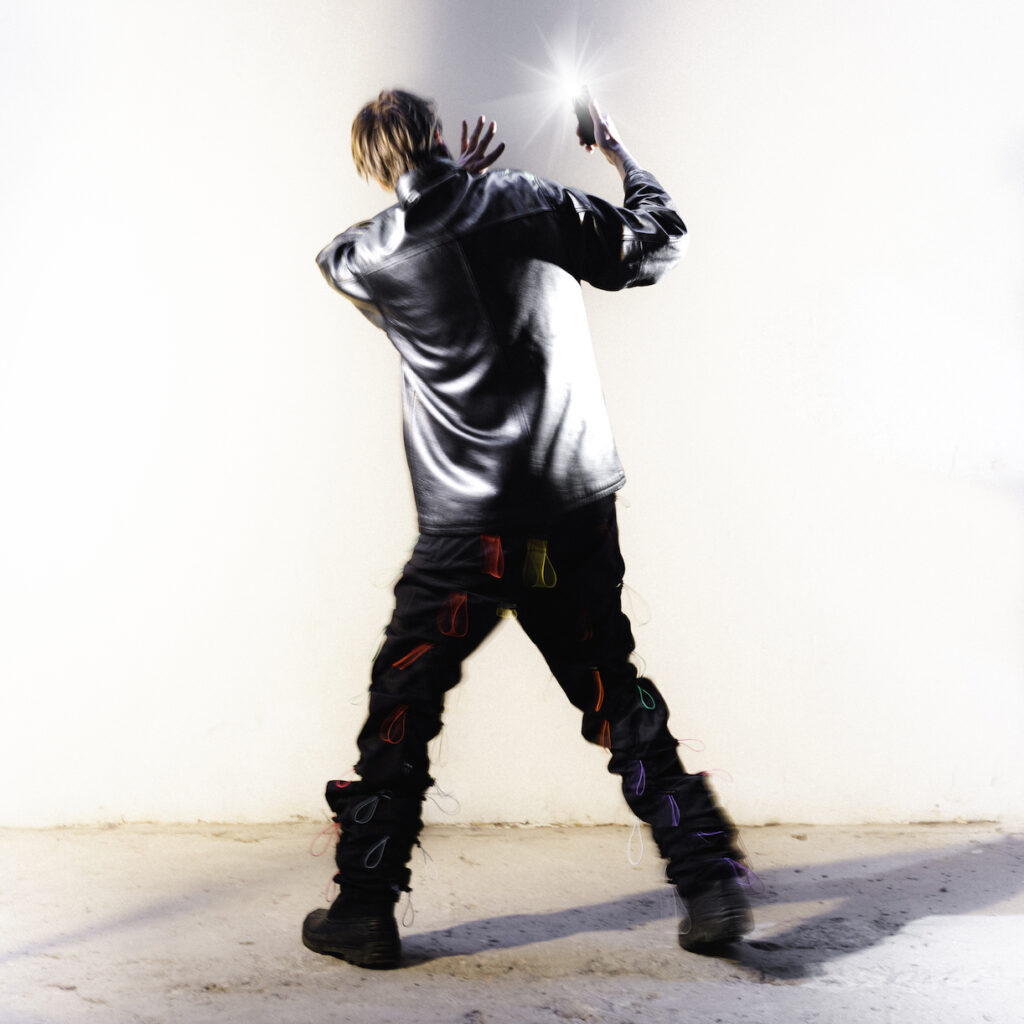 Across nine tracks, Coloray explores this topic through a pop-inspired sound, a sonic progression of last year's single 'Blinded' which was released on DGTL records. By embracing pop and in turn becoming a pop artist – at least for now – he reinforces the messaging behind the album, particularly during the current economic crisis where the grasp of capitalism on artists becomes stronger.
It's a style that allows the listener to absorb the storyline in a thought-provoking manner, where they can make their own judgement on how technology affects their own lives.
The project has been prequelled by three singles to date – 'Branded Content', 'Buy Me' and 'Try Again'. Each release showcased an energetic take on synth pop, whilst also telling introspective and relatable stories.
It's the most transparent Coloray has been to date and showcases an eagerness to connect with his listeners on a personal level. From the empowering nature of 'Try Again', which tells a tale of overcoming self-doubt, and quelling those self-deprecating thoughts that plague so many of us. To the tongue-in-cheek nature of 'Buy Me' which highlights the balancing act that artists face between embracing your dreams and creating a sellable product.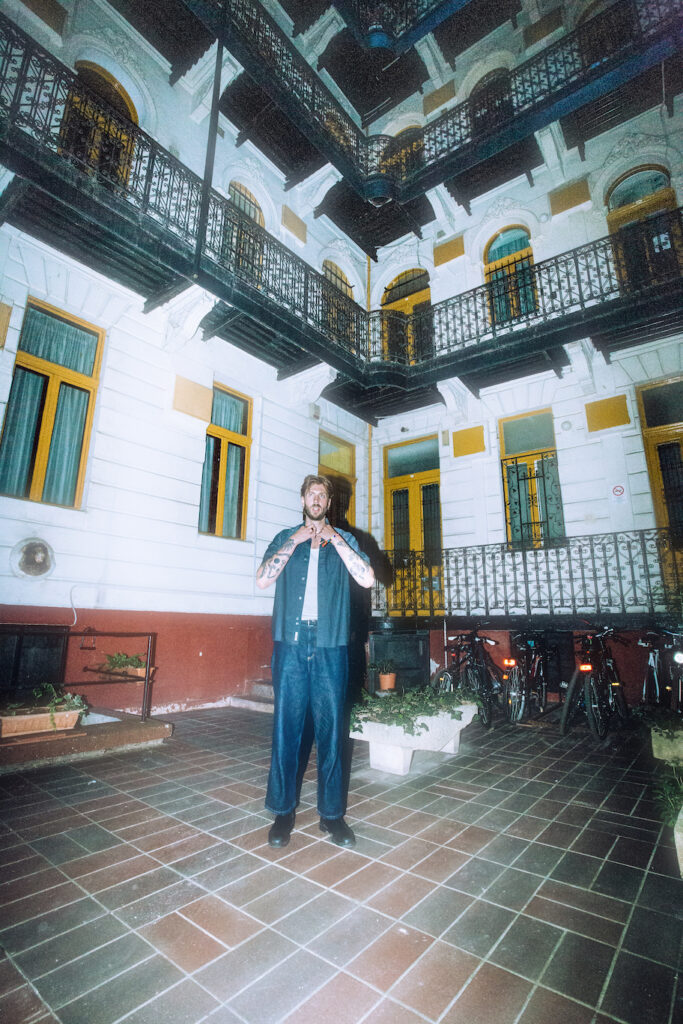 His creative approach was different, as this was an album he had the time and space to be free of creative constraints, he wanted the project to mean something and have a genuine purpose.
From the haunting, orchestral backing beat to the explosive, euphoric breakbeats on 'New Form', the artist focuses on the highs and lows that come with depression. 'Hit Record' sees the artist's personality shine through as he oozes charisma, as he addresses the blurred lines between content creation and art.
Elsewhere, the artist brings the raucous energy of his live show to the studio which generates powerful results. On 'Energy' Coloray's love for the dancefloor shines through.Conceptually the track explores spirituality and revolution, two themes that are synonymous with the freedom a dance floor generates and perhaps fittingly he revolts against the pop sound he owns prior. On the closing track 'Your Life' we see the story come to an end with an empowering, feel good dance track. It reflects the journey the artist has been on throughout the album, projecting the message that despite all the obstacles life can throw at you, there's always something worth fighting for.
© is a tale of life through the lens of an artist competing against the constraints that technology places upon you. With so many creatives fighting for the attention of a limited amount of people, it's hard to maintain confidence in a time where social media and statistics eats away at it. In terms of songwriting, this album sees Coloray immerse himself fully in the artform and in so doing, has learnt so much about the artist he wants to be.
In his own words, Coloray states: "Over this album I found out who I am in my music, and what I'd like to achieve. I still don't think I'm a musician, I'm a designer who makes music. We'll get to see much more of that over the next weeks and months, with artworks, music videos, live shows with a/v, and everything being built around it. I choose a sound which enforces the core message that lies underneath the project. In a sense this is a true 'popism' album, a pop album aware that it's a pop album. It's commenting on pop music by being it."
The album's storyline will be progressed by a progressive version of 'New Form' accompanied by an enigmatic music video. The visuals for 'New Form' portray the aftermath of an epileptic episode the artist experienced after a 3 day rave when he was younger. It served as a turning point in his life, where he shifted his focus towards making music instead of raving and when he subsequently went into therapy for the first time. 'New Form' itself highlights the highs and lows that come with depression and the ever-growing importance of speaking about mental health. The release reinforces the introspective nature of the album.
Over the last year Coloray has released numerous singles on DGTL Records, Atomnation, and Intercept, as well as collaborating with Massimiliano Pagliara and Fort Romeau on 'Reset'.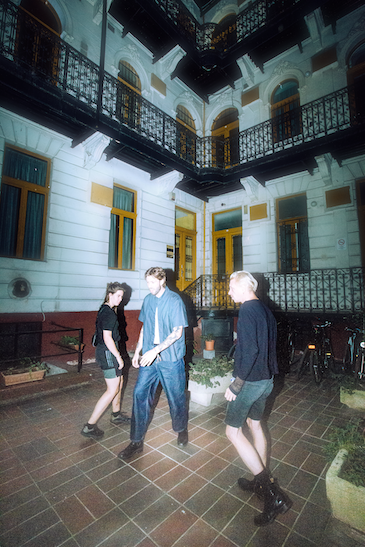 He also collaborated with Terr on the track 'Final Dance' which was released on Erol Alkan's Phantasy imprint earlier this year. He debuted an explosive, mind-bending A/V live show at DGTL Amsterdam in April which took thousands of ravers on a psychedelic trip. With each project his artistry elevates and a loyal fan base continues to grow. With this new album on the way and a live tour across Europe, featuring shows at Lowlands, Sziget and Fusion, 2023 is lining up to be the year where Coloray cements his vision of becoming the genre-bending artist of the future.
Coloray socials to follow:
Instagram | Bandcamp | Soundcloud | Spotify
More music features – here