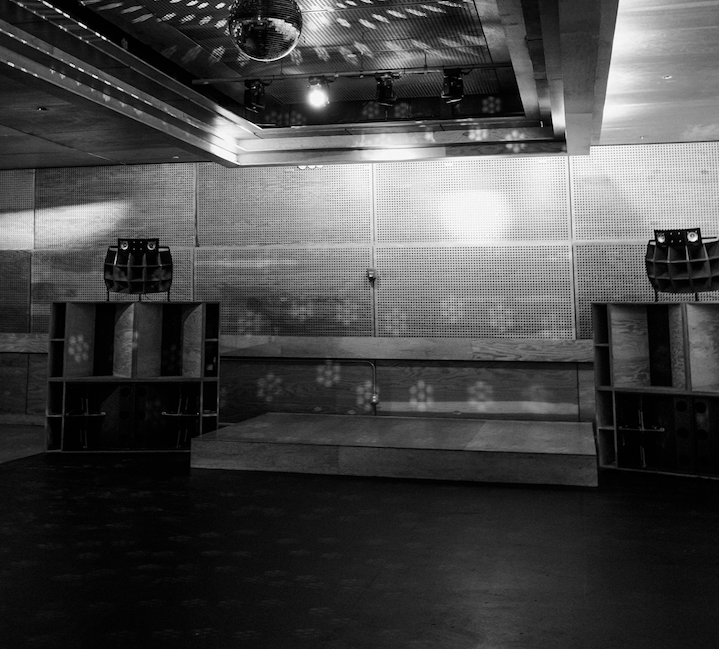 Having their own resonance, rhythm and frequencies, often made with customised instruments, musicians continue to enhance our aural vocabulary and musical experience.
拥有自己的共鸣、节奏和频率,通常用定制的乐器制作,音乐家们继续增强我们的听觉词汇和音乐体验。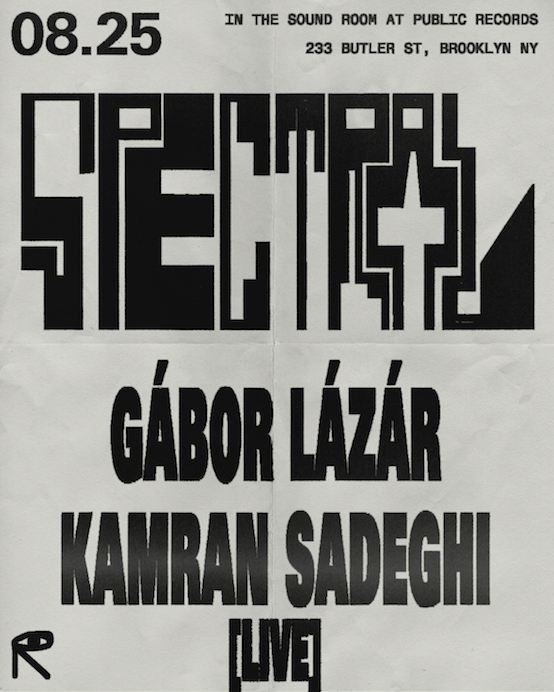 Gábor Lázár is an electronic music producer and sound artist working with forms of abstract rhythmic patterns and textural elements, arranging them into repetitive, serial structures to explore our perceptual and cultural relation to electronic dance music. He uses self-developed software to create such compositions and to perform live involving computer controlled stage lights that allow the listener to have a full-body perceptual experience.
Gábor Lázár是一位电子音乐制作人和声音艺术家,他使用抽象的节奏模式和纹理元素的形式,将它们排列成重复的、串行的结构,以探索我们对电子舞曲的感知和文化关系。他使用自行开发的软件来创作此类作品,并在现场进行表演,涉及计算机控制的舞台灯光,让听众有一个全身的感知体验。
His seventh studio album Boundary Object collects eight tracks of his works released by Planet Mu. According to Pirchfork "Lázár's sound is rawer in concept than his peers', and manipulated with an implacable, impressive fussiness most producers would never attempt. But what truly sets him apart is something both universal in appeal and organic in spirit: he uses his art, in all its permutations, in order to be himself". A collaboration with Mark Fell, The Neurobiology Of Moral Decision Making was rated #11 on Rolling Stone Magazine's chart of 20 Best Avant Albums of 2015, and described by Norman Records as "some of the most rhythmically radical and seizure-inducing futurist electronica being made on earth right now.".
他的第七张录音室专辑《Boundary Object》收集了他由Planet Mu发行的八首作品。根据Pirchfork的报道,"Lázár的声音在概念上比他的同龄人更原始,并以一种隐忍的、令人印象深刻的小题大做的方式进行操作,大多数制作人都不会尝试。但真正使他与众不同的是一些具有普遍吸引力和有机精神的东西:他使用他的艺术,在所有的变体中,为了成为他自己"。与Mark Fell合作的《The Neurobiology Of Moral Decision Making》在《滚石》杂志2015年20张最佳前卫专辑中排名第11位,并被诺曼唱片描述为 "目前地球上节奏最激进、最能诱发癫痫的未来主义电子音乐"。
His album Unfold made for club context was rated #7 by Fact Magazine Top 50 Album, #29 by DJ Mag's Top 50 Album, #24 by Quietus's Top 100 Albums and #30 by Boomkat's Top 100 Albums of 2018, followed by another execution called Source for Planet Mu in 2020. Gábor has performed at festivals, clubs and institutions such as CTM Festival Berlin, Berlin Atonal, ZKM Karlsruhe, MUTEK Barcelona, Unsound Festival Krakow, Rewire Festival The Hague, Stockholm Modern Museum, House of Electronic Arts Basel, The Empty Gallery Hong Kong, Barcelona Santa Monica Art Centre, Stockholm EMS. He has released at record labels such as Planet Mu, The Death Of Rave, Shelter Press and Presto!?.
他为俱乐部背景制作的专辑《Unfold》被《Fact》杂志评为50佳专辑第7名,被《DJ Mag》评为50佳专辑第29名,被Quietus评为100佳专辑第24名,被Boomkat评为2018年100佳专辑第30名,随后在2020年又执行了名为Source for Planet Mu的专辑。Gábor曾在各种音乐节、俱乐部和机构演出,如柏林CTM音乐节、柏林Atonal、卡尔斯鲁厄ZKM、巴塞罗那MUTEK、克拉科夫Unsound音乐节、海牙Rewire音乐节、斯德哥尔摩现代博物馆、巴塞尔电子艺术之家、香港The Empty Gallery、巴塞罗那Santa Monica艺术中心、斯德哥尔摩EMS。他曾在Planet Mu、The Death Of Rave、Shelter Press和Presto!等唱片公司发行唱片。
Safe Space Policy: Public Records aims to provide a safer space for all. We reject all forms of aggressive behavior including, Racism, Misogyny, Transphobia, Homophobia, Genderphobia, Religious Bigotry, and hatred or discrimination of any kind. Consent is paramount, please respect the personal space of our patrons and staff. If you, or someone around you is being harassed. Please notify one of our staff members immediately. Anyone found in violation of our rules and safer space policy will be removed from the venue.
安全空间政策。公共记录旨在为所有人提供一个更安全的空间。我们拒绝一切形式的攻击性行为,包括种族主义、厌女症、变性人恐惧症、同性恋恐惧症、性别恐惧症、宗教偏执、以及任何形式的仇恨或歧视。同意是最重要的,请尊重我们顾客和工作人员的个人空间。如果你,或你周围的人被骚扰了。请立即通知我们的工作人员。任何被发现违反我们的规则和安全空间政策的人将被赶出会场。
To share feedback about an incident regarding harassment that happened in our space, please email hello@publicrecords.nyc.