The latest fragrance campaign "Scandal" for Jean Paul Gaultier, directed by Laura Marciano and produced by HENRY, embodies the sensual and unapologetic DNA of the French brand. Extravagant, thrilling and over-the-top, Scandal invites us to join the most decadent party we have yet to attend.
The campaign, Scandal is a true reflection of Marciano's aesthetics, flawlessly connecting Jean Paul Gaultier's fashion and beauty worlds. Her true passion for and deep understanding of the fashion industry revisits the Jean Paul Gaultier brand in a more contemporary setting while paying homage to its rich heritage. We thus find ourselves in the heart of the dance floor of the iconic Parisian venue Le Palace, along with Imaan Hammam – the glamorous and elegant Moroccan-Egyptian-Dutch face of Jean Paul Gaultier since 2021 – and Parker Van Noord – the Dutch model representing a new generation of men and a new form of masculinity.
SCANDAL VIDEO LINK:
The campaign is shot by up-and-coming cinematographer Antoine Cormier who alternates between wide shots and close-ups, high speed and slow motion adding dynamism and movement to the piece. The styling also plays a vital role: curated by Fashion Director at Novembre Magazine Georgia Pendlebury, we find a wild and extravagant ensemble of designs from the latest Jean Paul Gaultier collection.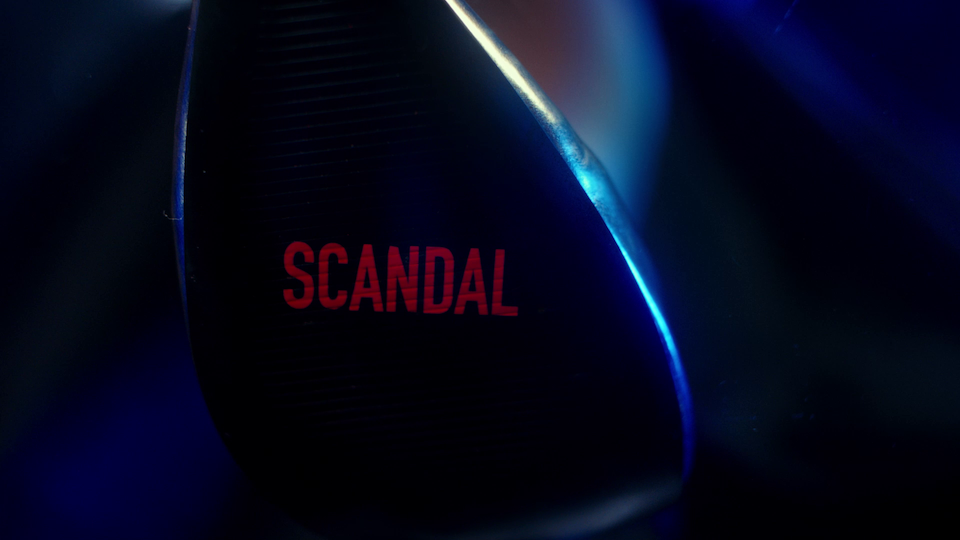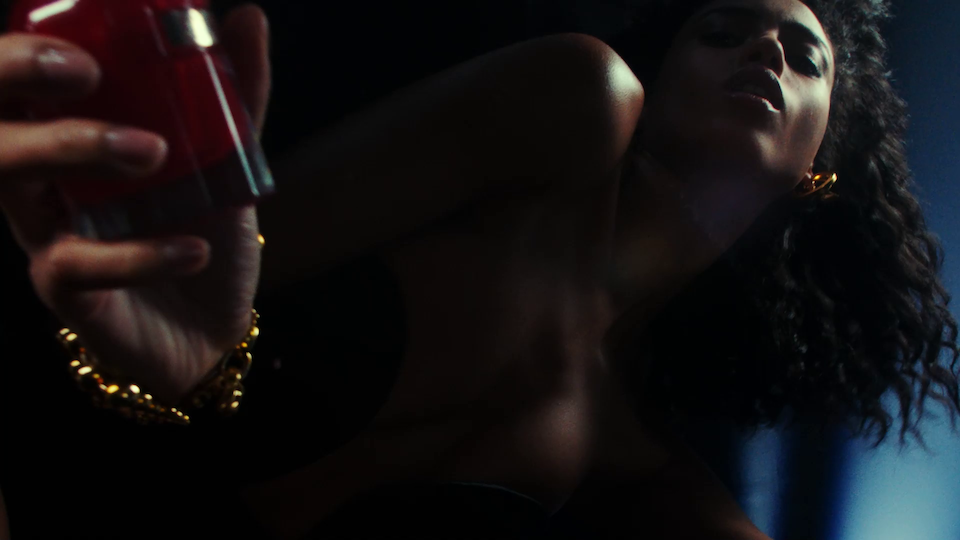 Director's Note
"I wanted to be joyful, extravagant and scandalous. All through the night our lens lingered on some iconic moments shared by our duo, Imaan and Parker. It's the party we all dream of, it's elegant but wild – elevated by the punchy Run DCM's beat It's Like That.
It was fun for me to think, to shoot and to edit. I took a lot of pleasure in working with all the talents we cast, their energy was easy to capture. We could feel this ongoing energy throughout the day. It was also the first time I worked with Antoine Cormier, who enhanced our imagery. We had a great synergy and he really knew how to translate the needs and directions I had in mind. I hope it makes your heads move when you watch it!" – Laura Marciano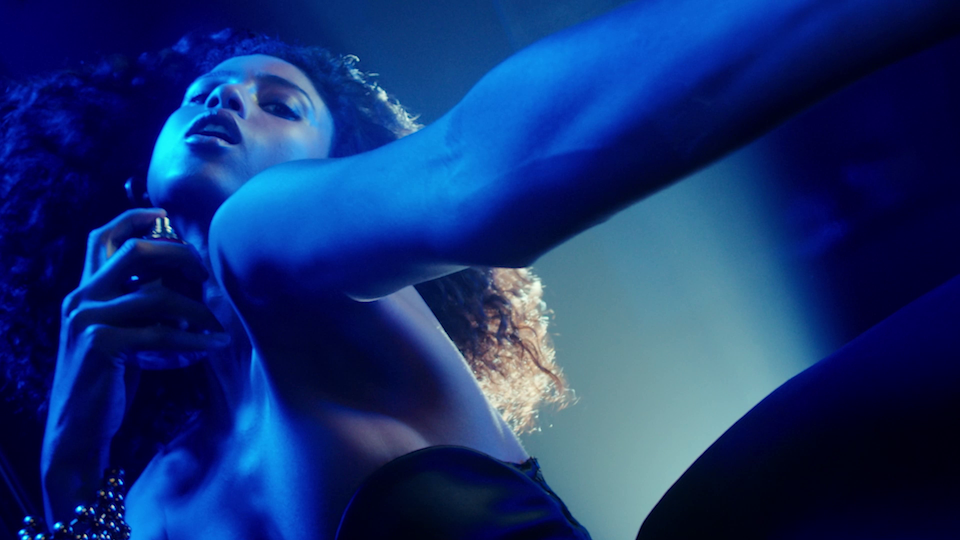 How did you come up with the concept for Scandal? And what made you certain that it was the right approach and that you were the right person for it?
I approached it with the goal to make it elegant, modern, decadent and sexy. And of course I am the right person 🙂 Always 🙂
I wanted to create a party atmosphere, somewhere Jean Paul Gaultier could have gone dancing himself. My grandmother, whom I grew up with, loved Jean Paul Gaultier's collections – it is one of those brands I've always dreamed of working with. He is a living legend, so I'm thrilled to have had a chance to work on one of his brand campaigns.
How did you revisit the Jean Paul Gaultier brand in a more contemporary setting? What does contemporary mean to you?
I tried to think of camera angles that could give an energetic rhythm to the film, some dynamic moves. Music is super important to me so I wanted to use this great track, Run DCM's It's Like That, as much as possible and lean on that for our shots. I also changed the pace or the music for some of the edits. I think that brings us a bit more into today's nightlife.
What was it like working with models Imaan Hammam and Parker Van Noord? Why did you feel they were the right personalities for Scandal?
Parker is a friend so I was really excited to work with him for the first time. I've always found Imaan super glamorous, she has this old fashion elegance with a super modern and sensual attitude. I knew she had a great sense of acting as well. This duo is really powerful together, the mixture of their origins must be one of the factors. It has been a great experience, they were both really easy going to work with. The whole crew had a groovy synergy on set.
What new project are you working on next?
I'm flying to LA tomorrow for a TV commercial for the brand Starface. I look forward to it!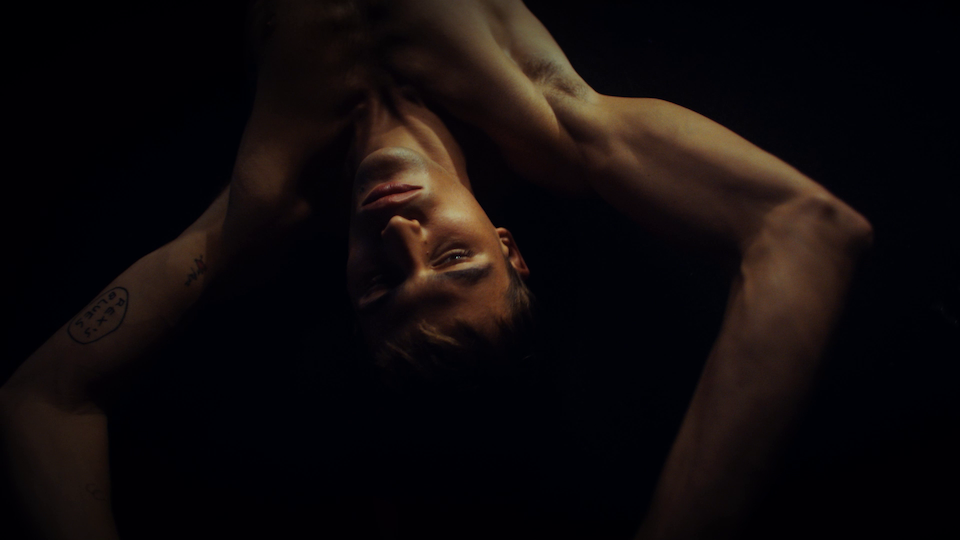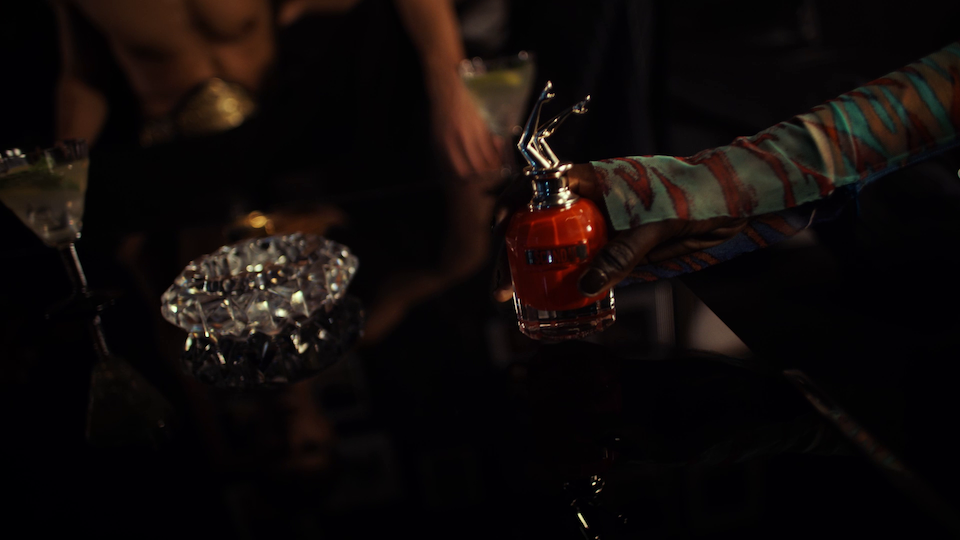 About Laura Marciano
Laura is a French filmmaker based in Paris. She started as an assistant for various photographers in NYC and Paris before becoming a full-time stylist. Working with directors and models quickly led her to a journey into filmmaking. Since 2018, Laura has directed videos for the fashion brand Maison Michel, editorial pieces for L'Officiel, a documentary series for YSL Beauty. In 2019, she received a nomination for Best Fashion Film at Fashion Film Festival Milano for her work for designer Eric Schlosberg. In 2022, she directed a campaign film for the LA-based brand Miaou and worked for Kitsune, Off-White and Jean-Paul Gaultier. Her style is vividly sensual, playful and colorful. Mixing her directing skills with her strong background in arts and fashion, she likes to experiment and create films that are always a surprise.
Web: lauramarciano.com
About HENRY
HENRY is a French production company founded in 2010. Representing a community of directors from diverse backgrounds, mixing art, storytelling and strong visuals, while having a boutique approach, the company quickly gained a strong reputation. Talents include world-acclaimed names such as Martin de Thurah, Juan Cabral, Sebastian Strasser, Tom Kuntz or Spike Jonze as well as vibrant upcoming directors like Laura Marciano, Stini Roehrs and Elena Petitti di roreto. The work encompasses commercials, music videos and brand content, and also fiction and documentaire through a dedicated company, ANOMALIE FILMS.
Web: henry.tv
Credits
Produced by: HENRY (@henry.tv)
Director: Laura Marciano (@lolomarciano)
Producer: Fanny Fragu (@fragute)
DOP: Antoine Cormier (@antoinecormier)
Photographer: Axel Aurejac (@axel_aurejac)
Puig:
Digital Marketing & Brand Content Director: Johanna Najar (@johanna.njr)
Brand Content Manager: Tamara Friz (@tamacitam)
Brand Content Executive: Jorge Trigo Ruiz (@jorgetrigoruiz)
Set Designer Film: Lucie Libotte (@lucielibotte)
Set Design film Assistants: Delphine Tilliard (@delphinetilliard), Thibaut Morisset, Théo Franceskinj
Set Designer photography : Victoria Salomoni (@victoria_salomoni)
Set Design photography Assistant: Emma Culla
Stylist: Georgia Pendlebury (@georgia.pendlebury)
Stylist Assistants: Georgia Toscani, Michiel Heemskerk
Hair Stylist: Yann Turchi (@yann_turchi)
Hair Stylist Assistants: Mills Mouchopeda, Cloé Hobi, Lucile Bertrand
Makeup Artist: Min Kim (@minkimmakeup)
Makeup Assistants: Beatrice Han Ching, Alice Gabbi
Nail Artist: Julie Villanova (@julievillanovanails)
Line Producer: Ségolène Vial (@segolenevial)
Production Coordinator: Léa Depienne
1st AD: Léo Belaisch
2nd AD: Auréliane Bonnefoy
Focus Puller: Pierre Giraud
2nd Camera Assistant: Barbara Navarro
Steadicamer: Adam Gulbol (@adam_gulbol)
Photographer Assistant: Erwan Petersen
Gaffer: Hugo Brossard
Electricians: Hubert Eudeline, Louis Jamaux, Axell Katomba
Spark : Arthur Langlois
Digitech: Pedro Teles
Grips: Laurent Dray, Maxime Toublant, Lucille Leroy
Unit Manager: Geraldine Note
2nd Unit Manager: Pamela Stein
Editor : Ariane Kajdan (@arianekajdan)
Colorist : Arthur Paux (@arthurpaux)
Post-production Manager: Sebastien Gros
Post-production company: McMurphy
Talent
Imaan Hammam (@imaanhammam), Parker Van Noord (@parkervannoord), Sarah Nyanchar, Cici Tamez, Amber Later, Ali Latif (@ali.latif_), Reilly Patton
Get more fashion info – here