Happy to see you in Paris!
Paris Fashion Week 2023 is coming ! Last chance to sign up for our special event in collaboration with one of our favourite Berlin based designers : LEON EMANUEL BLANCK in
Le Carmen, 4 Rue Duperré, 75009 Paris
starting 11.30 pm!
Take your +1 with you to enjoy music & more! Make sure your both on the list as the capacity is limited!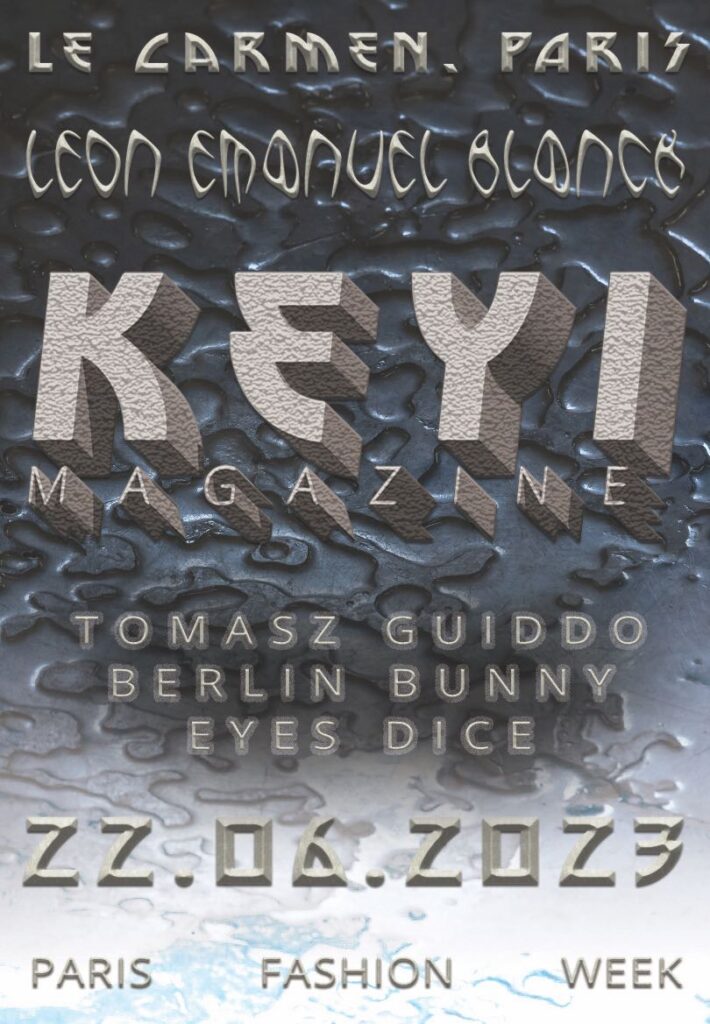 About LEON EMANUEL BLANCK
Since 2012 Leon Emanuel Blanck has been creating designs in his atelier in Germany. His artistic path is guided by an original concept that he calls Anfractuous Distortion. A sombre and anti-conformist style resulting from working in three dimensions, based on the interaction between materials and the human body. Recently, Leon has expanded his artistic horizon beyond fashion, applying his unique approach of artistic expression to sculpture and other design projects such as jewellery.
Descending from the anti-fashion movement of the 1990s, Leon Emanuel Blanck launched his eponymous label in 2012. That same year, the brand opened its studio in Heidelberg, Germany. Today, his collections are available in niche destination stores, such as hide[m] (Munich), Lab Store (London), Wolfensson (Vienna), BoutiqueW (Tokyo) or H.Lorenzo in Los Angeles.
Leons' work is part of the permanent exhibition in the Hamburg Museum of Art and Crafts, next to some of the most respected names in the fashion industry, such as Thom Browne and Rei Kawakubo.
Subculture publications like StyleZeitgeist have written about his work, and so have mainstream media outlets such as "Welt am Sonntag" and many more. Today, he is an integral part of the avant-garde scene of Paris Fashion Week and the niche culture of non-conformist fashion.
Like clothing, sculptures are each created as an expression of his Anfractuous Distortion universe, where every piece represents an extension of its original concept. Drapings, lines, reflections – all are called upon to transport his obsession with volumes, movement, and materials onto physical objects, clothes, sculptures, and more. Each creation exudes a sense of abundance, strong presence, and substance.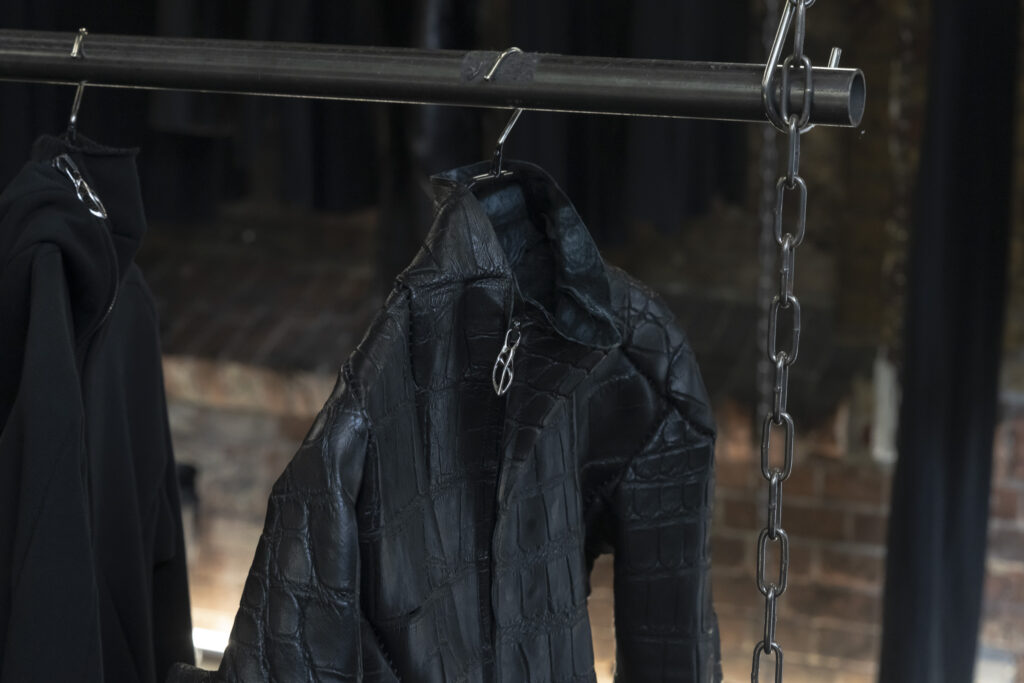 All pieces are made from high-quality, sometimes exotic, often unique materials. Leon has worked with carbon & glass fiber, non-tearable PU military fabrics, parachute material, kevlar fiber knits and metal weaves, gold plating as a leather coating, resin, and more. His cuts are modern, organic, and sophisticated, rich in detail, yet naturally minimalistic and subtle.
Follow the designer / Check his website

---
More fashion stories -> click here!
Paris Fashion Week 2023 -> RSVP to our event!