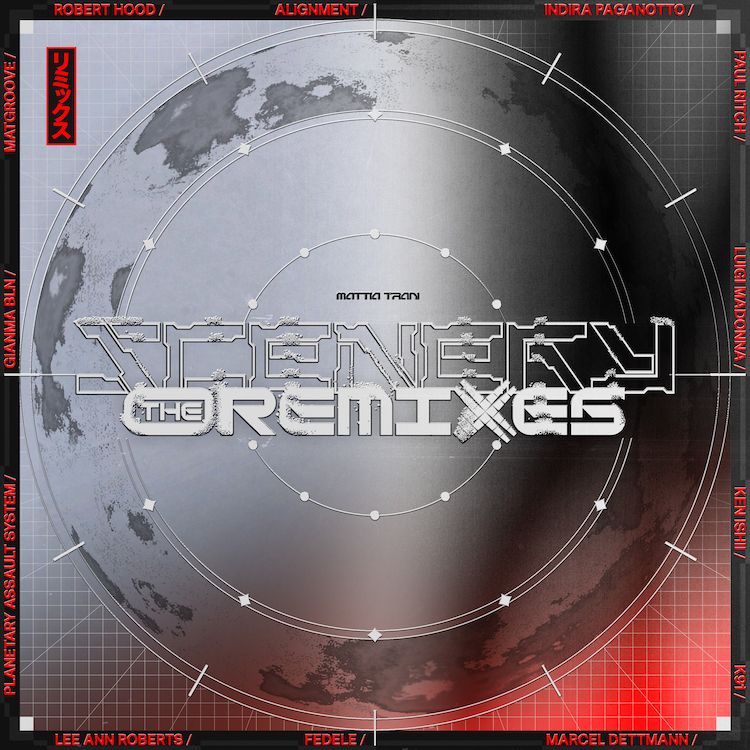 Mattia Trani invited his favourite producers of the past and present to create their own vision of his music. The remix album is due 30 June and will be released on vinyl, split in 3 parts, and digital.
Mattia Trani – Scenery
Up first are Detroit legend Robert Hood and pioneer Luke Slater as Planetary Assault Systems. Both remixed "One More Step", leading the minimalistic tool into more percussive realms.
Ken Ishii, Mattia's favourite producer from the 90s, reworked "Scenery" adding timeless Japanese futuristic atmospheres to the track.
Marcel Dettmann delivered a, for him, unusual 122bpm deep house banger through his version of "Videogame" which features vocals by Theo Nasa.
On the second 12", the best hard-techno producers and djs of the moment Alignment, Indira Paganotto and Lee Ann Roberts, gave "Biologic Horror", "End of Days" and "No Future" a 2023 treatment. Paul Ritch and Luigi Madonna complete the line up with their old school acid versions.
Finally, the third vinyl sees Mattia's close friend Fedele remix "Scenery" into a melodic hit.
Wrapping things up are K91, Matgroove and Gianma Bln, all upcoming artists from Italy and students at Mattia's music academy. Each of them tackled "Endless Optimism" but whilst K91 explored breaks, Matgroove took a deeper route and Gianma Bln played with razor sharp arrangements.
PRE-ORDER: https://pushmasterdiscs.bandcamp.com/album/scenery-the-remixes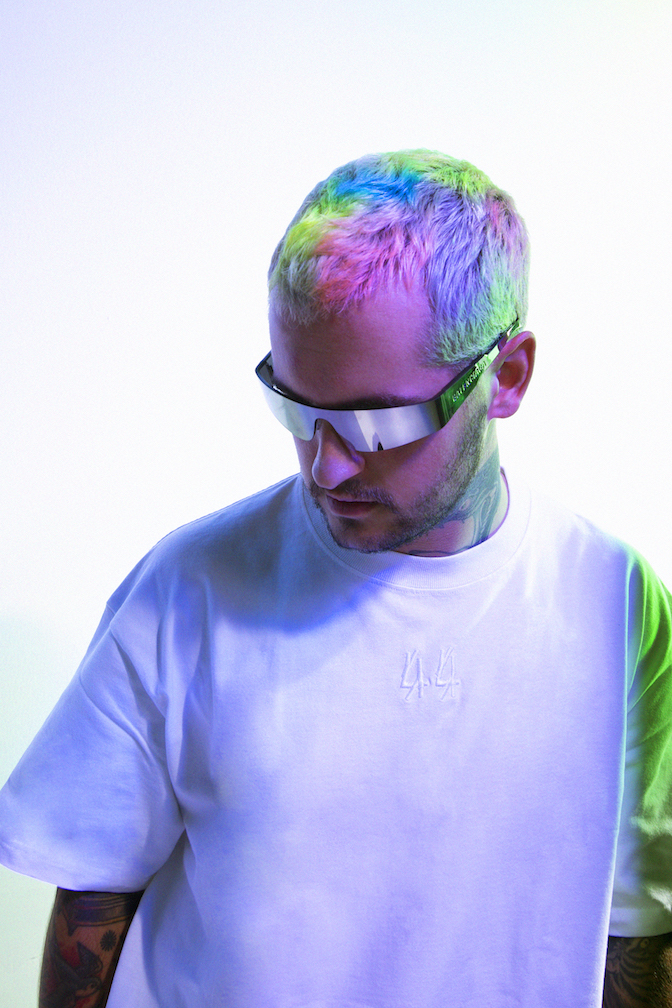 – Introduce yourself to us 
Hello guys,Mattia Trani here, thanks for having me.
I'm a DJ/Producer/Label Owner since more than 10 years inside this techno music game.
After 2 albums and many releases with great collaborations I'm so proud to share with you my third album "scenery the remixes". This is a big project which I've worked from the last 2 years and finally it's going to be released this summer.
– How did you put this remix album together? 
I've selected my favourite producers of all time, in fact inside the album remixes you can see and hear timeless techno legends like Ken Ishii (definitely my fav producer of the 90s techno era) ,Robert Hood , Luke Slater and others, so i tried to have the old school vision of techno but in the sametime the nu-school way and i asked to new hype producers/friends like Alignment / Lee Ann Roberts / Indira Paganotto and others to reinterpret their vision of my tracks and having past, present and future of techno inside this big album. 
Music is constantly changing so for me it's important to analyze every side of our music world and this project is definitely going in every direction of techno.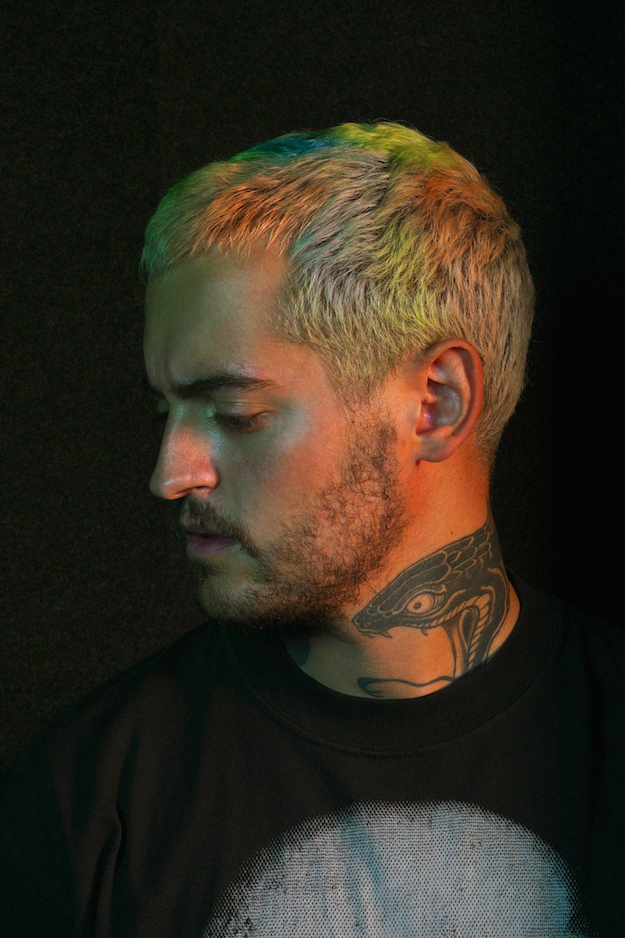 – When you worked on the original tracks of the album, did you have a big remix album like this in mind? 
Of course, as I did with my first Album " the hi-tech mission" i did with this one.
I can tell you that i never expected a big line up like this and was cool because for some artists happened to ask in person to work together (for example marcel dettmann when we played together at cocorico in riccione)  for scenery and not just for mail,so it was very important to talk with the remixers and show them the vinyl of the original album and explain face 2 face how much was important to have the remixes series.
– What did you think when you received Marcel's remix? 
I was playing at the Decibel Festival in florence last september and when i came back home by car, marcel sent me the final version of his remix via wetransfer,so i listened the first time inside my car and not in the studio…it was crazy because at the first listen was totally different then my original idea.. i mean: marcel is a big techno artist and i didn't expect that he did a deep house track but every time i listen his remix i m so satisfied,his remix could be played from every dj like ricardo villalobos or a techno dj  and it's incredible..a big surprise!
– What is next for you?
After this big release i'm going to focus on producing more sound design and jungle / drum n bass songs for sure. I love that music and i'm feeling that i need to push more music in that way.
I have a new track "dreampunk" that is going be released soon on Dax J's label Monnom Black for the 10 years anniversary. I have some other releases in the works, so watch this space 😉 
SOCIALS TO FOLLOW:
Mattia Trani
Pushmaster Discs
Marcel Dettmann