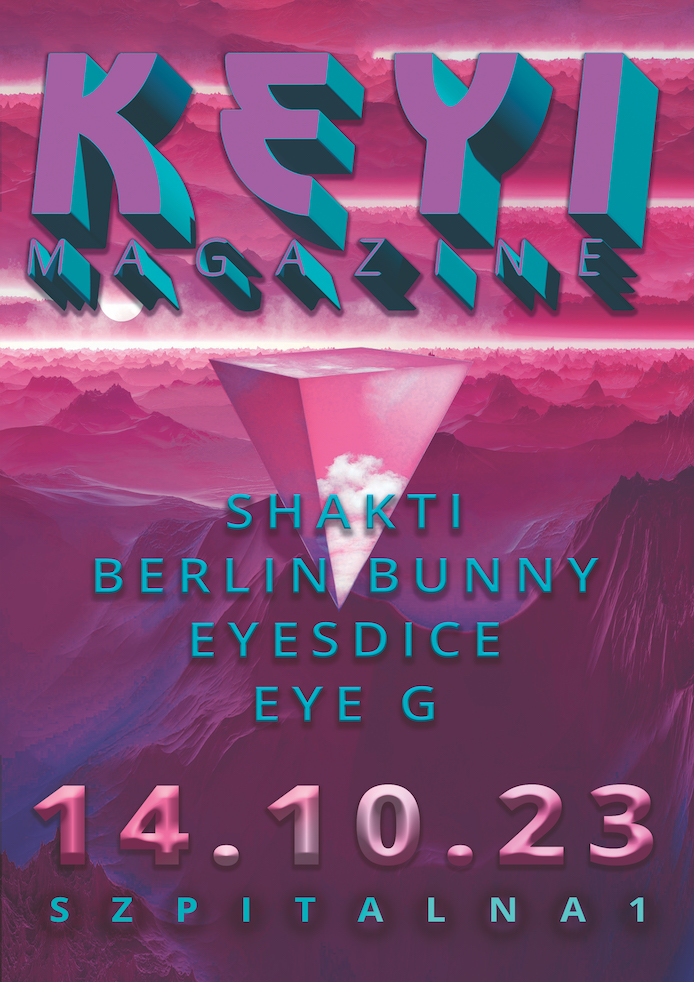 This Saturday, the KEYI team will be on tour to Kraków for our first event at SZPITALNA 1.
Szpitalna 1, also known as The Fastest Basement in Poland is an underground club, that has existed for 8 years now. Situated next to the Main Square is a local capitol of electronic music, constantly delivering the best experience, both acoustic and visual.
As one of the first, Szpitalna 1 implemented #noheadlinerpolicy rule, which means that all artists are treated equally, and are listed in all promo materials, as well as social media in alphabetical order. they believe that they have great and talented local DJs and producers, whom they want to promote and show to the world.
Shakti, a founder of Hämmern, is a Seoul-based DJ and known for her intense, ravy tunes. In 2018, she began her career at Beton Brut, one of the oldest techno venues in Seoul and since then she has grown as one of the noticeable techno figures in the local scene. Often traveled to Busan for her residency duty at Output Busan since 2021.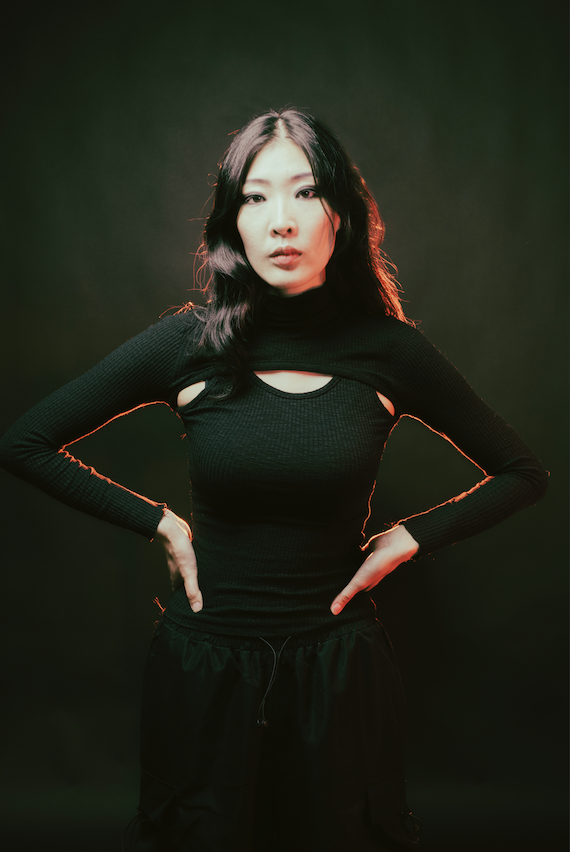 Shakti always creates her ravy flows on the floor based on heavy industrial sounds, often combined with psychedelic and serrated synths, EBM line/ wave, acid and vocals. She's played at key clubs in Seoul and has also been requested to dedicate to podcast channels: RAW (FR), BRVTALIST (DE), SUBSTANTIVE (SE) and many more. 
In June 2022, she made her debuts in many new cities such as New Delhi, Pune, and Kolkata during her India tour and also had her first tour in Europe a few months later, delivering her unique energy in clubs like Re:mise, Club OST and Same Heads in Berlin, Wyspa Tamka, Projekt LAB, Szpitalna 1 in Poland.
LISTEN:
Berlin Bunny is a project focused on DJ and music production, which it's the name granted the VJ / Animation project in which the artist was involved. Born in Poland, but and currently based in Berlin.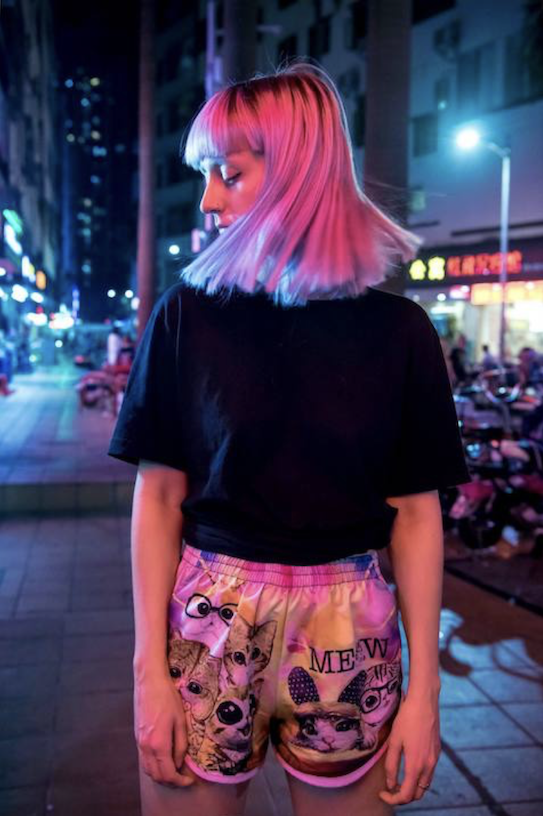 Her style has a strong punk, industrial, and alternative music background, where her danceable and eclectic mixes contain a combination of modern electronic techno sounds and retro electro/synth wave vibes strongly inspired by Berlin's underground scene. Her music is going over the boundaries touching such genres as new wave, EBM, new beat, post-punk and some old school and trashy sounds from the 90's or 80's.
LISTEN:
Eyes Dice is a DJ, photographer, music journalist, co-founder of the KEYI Magazine platform which connects fashion-music and art in one place, and co-founder of the Dark Disco.org label. Based in Berlin.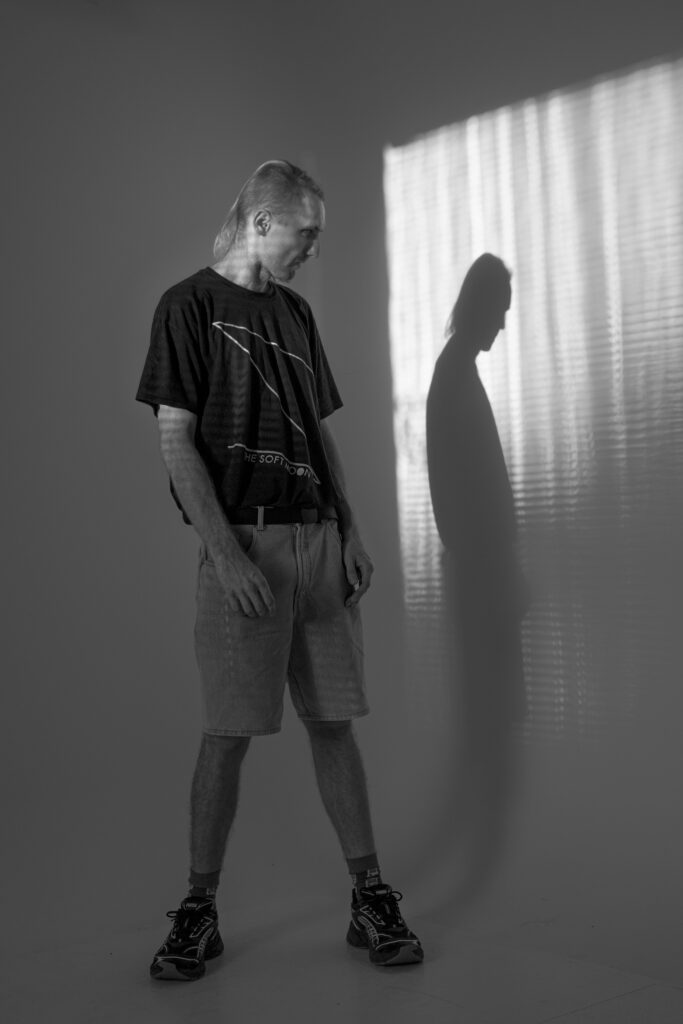 Playing fast-forward techno and electro trip with the pinch of ebm energy, originally from Poland but spent 5 years in Asia playing in clubs like Dada Beijing, Oil Shenzhen and Saferoom Bangkok or Vinylhouse Shenzhen.
Recently played a variety of gigs across South America in Chile, Peru, Costa Rica or Columbia. He also played in legendary Berlin locations like Sameheads, and Dream Baby Dream where he hosts events from time to time. Recently played in Urban Spree, Kitkat and had his debut in Kantine am Berghain.
LISTEN:
EYE G is a professional and passionate graphic designer working closely with the scene, associated with the Krakow club Szpitalna 1.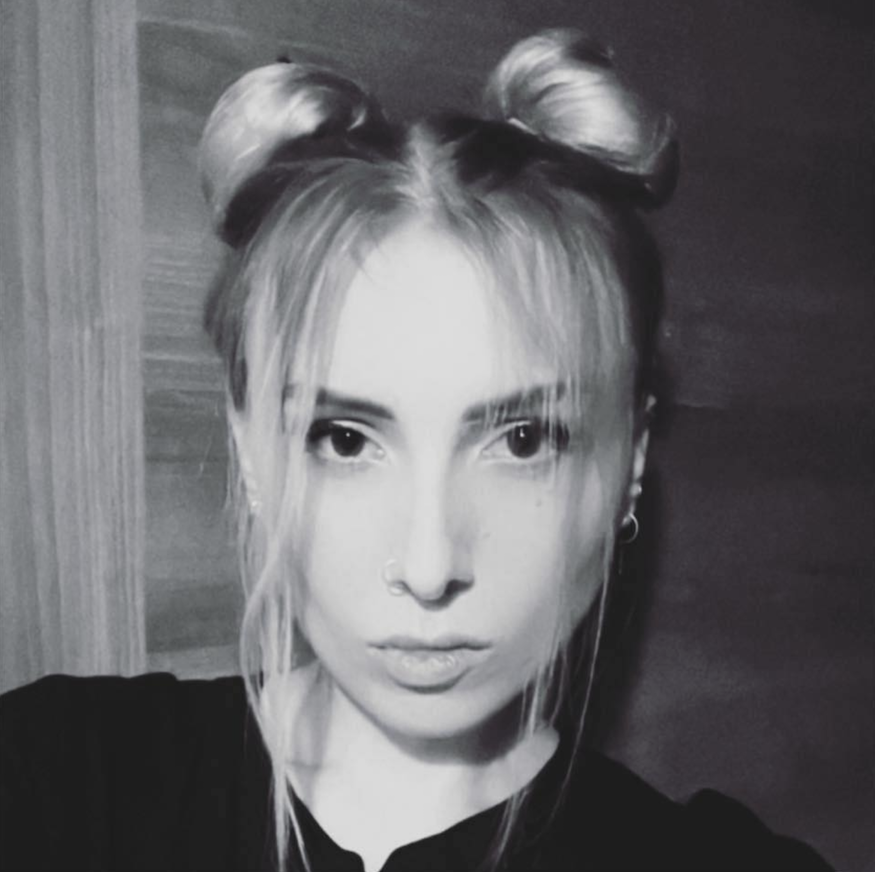 In love with electronic music, supposedly a walking, living Shazam. An admirer of old-school sounds of the hard and fast genre, she marks her position on stage with a dynamic mix and selection combining techno and trance sounds with heavy modern footwork, often breaking sets with a fat break or gangster vocals. She has performed at clubs such as Szpitalna 1, Smolna, Crackhouse, Cel, and Wyspa Tamka. She doesn't quite know where her nickname came from, as someone else came up with it, it's a bio altogether too.
LISTEN:
Szpitalna 1 does its best to seek fresh faces, who they believe are capable of making it to the top soon. Many artists that started in Szpitalna 1, or they brought from abroad are currently conquering the biggest dancefloors of the World.

NO PHOTO POLICY
NO HEADLINER POLICY
PLUR
EQUALITY