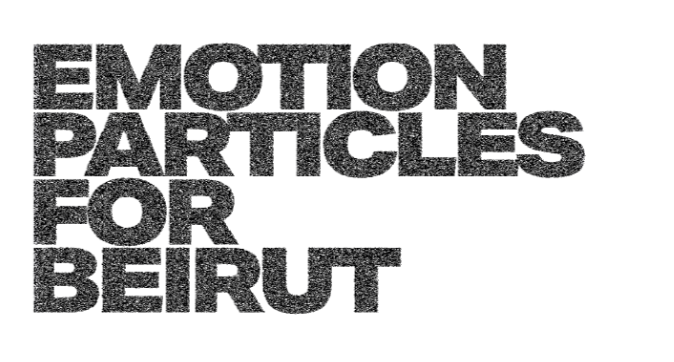 Emotion Particles for Beirut is a non-profit artistic initiative dedicated to raise financial aid to assist victims of Beirut's explosion last August.
Emotion Particles is both, a conceptual sound library and an experimental artwork resulting from the collaboration of various artists, based in different cities around the Globe.
The sample collection explores the sonic essence of emotions that are interpreted creatively by each sound artist.
Hence detaching from the conventional structure of sound libraries.
The genre of the sound production is electronic, varying from ambient, experimental, electro and techno, where the samples include rhythms, pads, melodies, vocals, drones and sound effect.
From Particles to manifold structures, from individuals to communities, the project wants to be a means to generate empathy in a social environment that mainly favours singularity over collectivity.
贝鲁特情感粒子计划是一项非盈利性艺术计划,旨在筹集经济援助,以帮助贝鲁特去年八月爆炸的受害者。
"情感粒子"既是概念性的声音库,又是来自全球各地不同城市的不同艺术家合作产生的实验性艺术品。
样本收集探索了每个声音艺术家创造性地诠释的情感的声音本质。
因此脱离了声音库的常规结构。
声音产生的类型是电子的,不同于环境,实验,电子和技术,其中的采样包括节奏,打击垫,旋律,人声,无人机和声音效果。
从粒子到多重结构,从个人到社区,该项目都希望成为一种在社会环境中产生同理心的方法,该环境主要偏向于奇点而非集体。
CREDITS
Project Lead: Monica Montanari
Art Concept: Kör Boira, Monica Montanari, Pablo De Negri, Wild Anima
Sound Design: AGF aka Poemproducer, Asphixia Records, Claudine Fanilia, Elia Cordaro, Kör Boira, Monica Montanari, Timo Preece, Wilda Anima
Graphic Design: Gioele Bertin
Visuals: Francesco Scolieri
Mastering: Daniel Pernas Gorostiaga, Victor Casado Morante, Andrés Jaén Viera