On December 17, a charity fashion show of the Ukrainian brand Sheezen took place in the Labels space in Berlin. All proceeds went to support the Christmas campaign initiated by public organizations "Vitsche" and "United24".
12月17日,乌克兰品牌Sheezen的慈善时装秀在柏林的Labels空间举行。 所有收益用于支持由公共组织 "Vitsche "和 "United24 "发起的圣诞活动。
The goal of the Christmas campaign is to raise 1 million euros for UNITED24…The Sheezen is helping.
…also to purchase electric generators needed by Ukrainian hospitals due to constant missile attacks and power outages.
圣诞活动的目标是为UNITED24筹集100万欧元,用于购买乌克兰医院因不断遭受导弹袭击和停电而需要的发电机。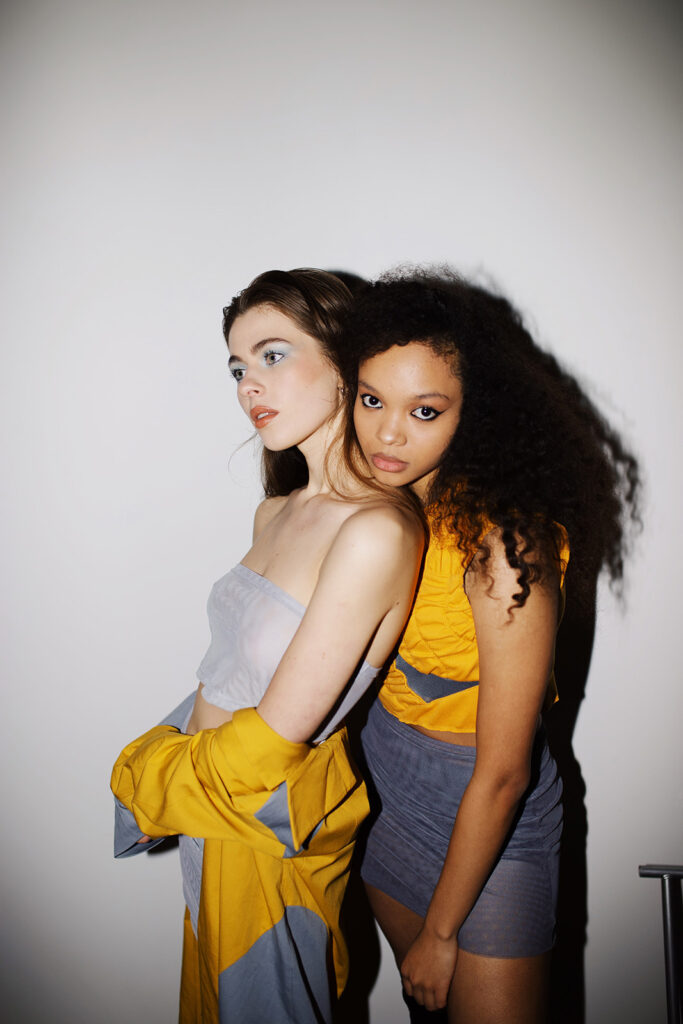 Oleksandra Piskun, the founder of the Sheezen brand, joined the campaign and organized a fashion show with free admission, where she presented the new collection "Alophota".  The designer was inspired to create clothes by observing the residents of Berlin and their modern waste-recycling culture. The entire event was held in semi-darkness, as a reminder that many Ukrainians now live in difficult conditions, without heat and light.  The palette of the collection consists of black, yellow and blue colors: yellow-blue shades are close to the Ukrainian flag, besides the combination of black and blue symbolizes the hope and difficulties faced by the people of Ukraine.
Sheezen品牌的创始人Oleksandra Piskun加入了这项活动,并组织了一场免费入场的时装秀,在那里她展示了新系列 "Alophota"。 这位设计师通过观察柏林的居民和他们的现代废物回收文化,得到了创作服装的灵感。整个活动在半黑暗中举行,以提醒许多乌克兰人现在生活在困难的条件下,没有热和光。 该系列的调色板由黑色、黄色和蓝色组成:黄蓝色调接近乌克兰国旗,而黑色和蓝色的组合象征着乌克兰人民的希望和面临的困难。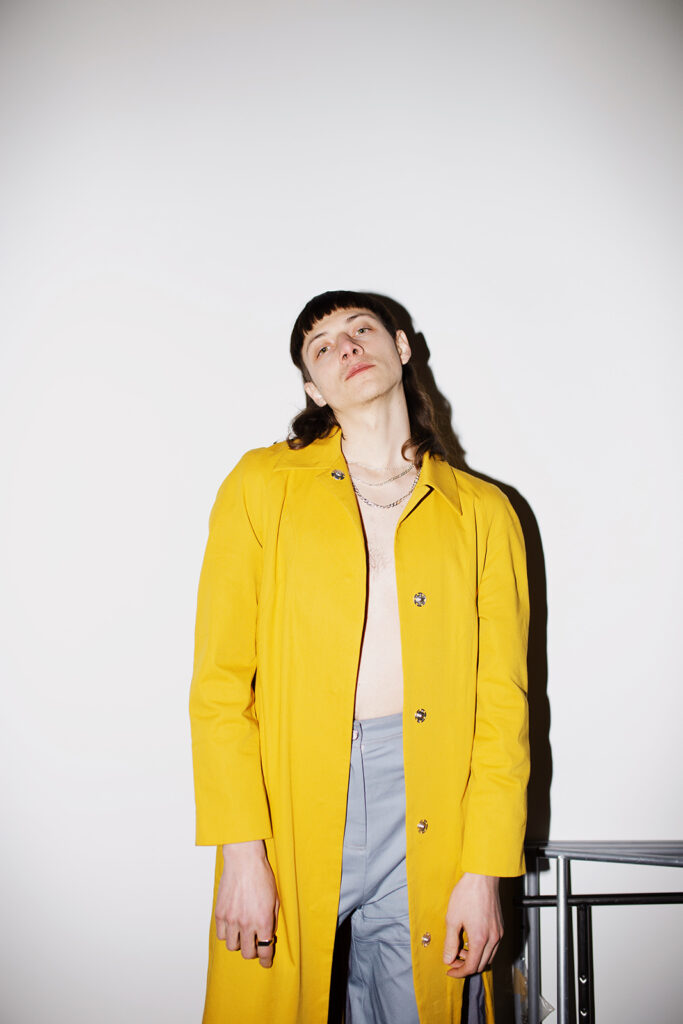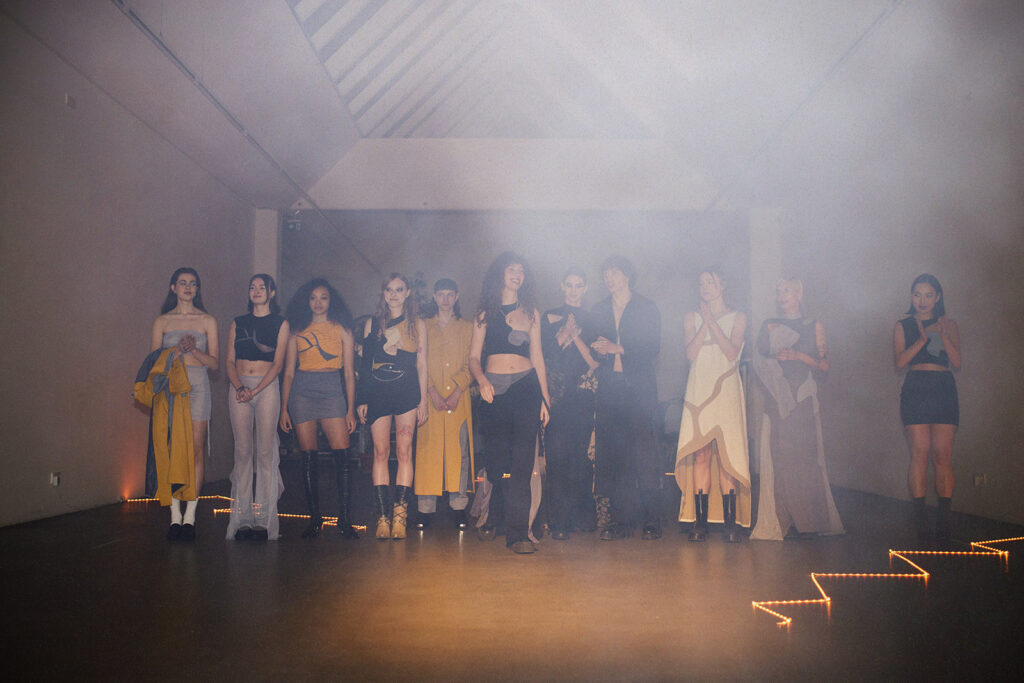 "Currently, there are very difficult times in my country. It breaks the hearts and lives of many people," says Oleksandra Piskun.
"目前,我的国家正处于非常困难的时期。 它打破了许多人的心和生活,"奥列克桑德拉-皮斯库恩说。
The party at Labels started with powerful sounds from DJ Clarie and popular Ukrainian artists.  Poly Chain DJ sets were played during the fashion show, afterwards guests were treated to a bright afterparty with DJ sets by Ewa Nomad. As a result of the party, 700 euros of donations were collected and directed to UNITED24 for the purchase of generators.
Labels的派对以DJ Clarie和乌克兰流行艺术家的强劲声音开始。 时装秀期间播放了Poly Chain的DJ组合,最后,来宾们在Ewa Nomad的DJ组合下享受了一场明亮的余兴节目。派对的结果是收集了700欧元的捐款,并直接交给UNITED24用于购买发电机。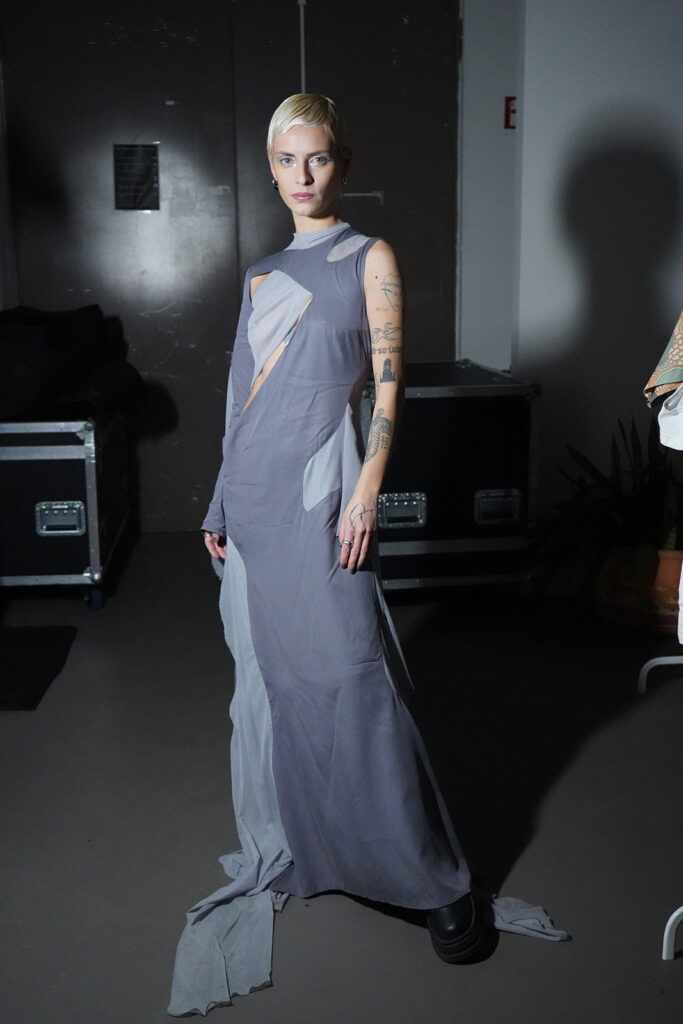 Sheezen is a young Ukrainian sustainable brand based on the concept of a comfortable life in synergy with nature.  The name of the brand comes from the Japanese word "shizen", which means naturalness and truthfulness.  The presentation of the first Sheezen collection took place in March 2020, although plans for the brand are to form a culture of ethical and ecological production in Ukraine.
Sheezen是一个年轻的乌克兰可持续品牌,基于与自然协同的舒适生活的概念。 该品牌的名称来自于日语单词 "shizen",意思是自然和真实。 第一个Sheezen系列的展示在2020年3月举行。 在该品牌的进一步计划中 – 在乌克兰形成道德和生态生产的文化。
SOCIAL TO FOLLOW
Art director: @sashapiskun
Stylist: @seksi.sushi
Creative producer: @katyakkrrutya @tm_bln
Show director: @no_rien_nada
Models: @vlada_coxx @mashasyta @itarpas @naomi_onvuemeli @ne_nakhodka @____under_the_pear_tree____ @marsattacx @simonathebird @woman_ya @evallibelle @di_r_o_s_e
Photographers: @tresh_marrakesh @anasteishaaa_danger @le.skri
Makeup: @sashapikul
Hairstylist: @furiya_hair
Music at the show by @poly_chain
Dj sets: @ewa_nomad @poly_chain @svitlana.claire
Videos: @hundredlooks
Volunteers: @verreshchak @antonovaalexandra
Bartenders: @alien_ora @underyourskiin_
GET LATEST ISSUE OF KEYI MAGAZINE HERE!