INVOLUCIJA is an ongoing experimental collaboration with artists from ex-Yugoslavian countries, starting with Saša Rajković (Zarkoff), Jasmin Mahmić (Le Chocolat Noir) and Lidija Andonov (Sixth June).
One night Lucija dreamt of a work entitled Tiha povest involucije (The Quiet History of Involution). Involution is a metaphor for the ever-entangling depth of our situation – the world falls apart then re-organizes itself with unexpected and sometimes distressing connections.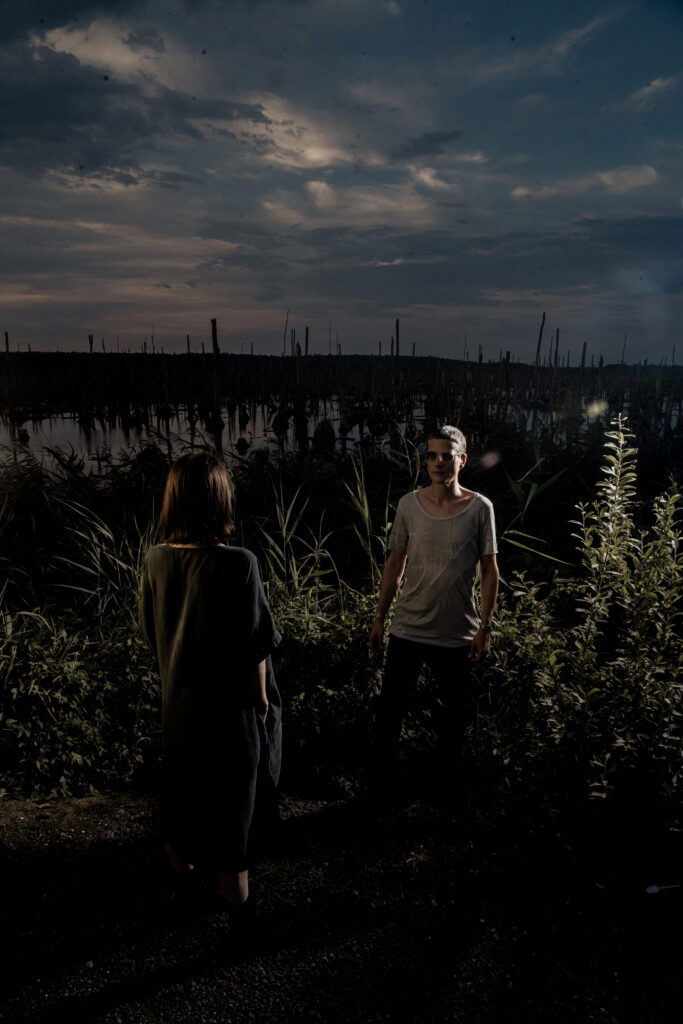 INVOLUCIJA is envisioned as a noise abrasive enough to resonate with the ever-increasing discomfort from which we try to dissociate. We call this euphoric deprogramming.
BUY HERE: https://aufnahmeundwiedergabe.bandcamp.com/album/crna-formula
Involucija – Crna Formula EP
[a+w 202301]
Release date: 01.01.2023
aufnahme + wiedergabe https://aufnahmeundwiedergabe.de
1. Black formula
A golden mosquito in a desert A roadside sign is oxidizing The tent door is ajar
And orange cellophane rustles
In front of the mirror, in front of my reflection The Red Book opened
The event of the day is near The event of the day is near
Coincidence is sometimes dear The purple snakes will disappear
The event of the day is near The event of the day is near
There is no desire without mirage The experimental disorder will cease
2. Idealogical mirage 3. Golden mosquito
4. The structure of woe

For over ten years, the Berlin label aufnahme + wiedergabe has stood for an entire universe of dark sounds, featuring releases from artists such as Sixth June, Ancient Methods, The Horrorist, Chloe Lula, Schwefelgelb and Terrence Fixmer.
Label boss and DJ Philipp Strobel has unleashed a monumental output of over 200 uncompromising records and releases from post-punk to dark wave to industrial techno.
Socials to Follow:
INVOLUCIJA Soundcloud
aufnahme + wiedergabe Bandcamp Soundcloud