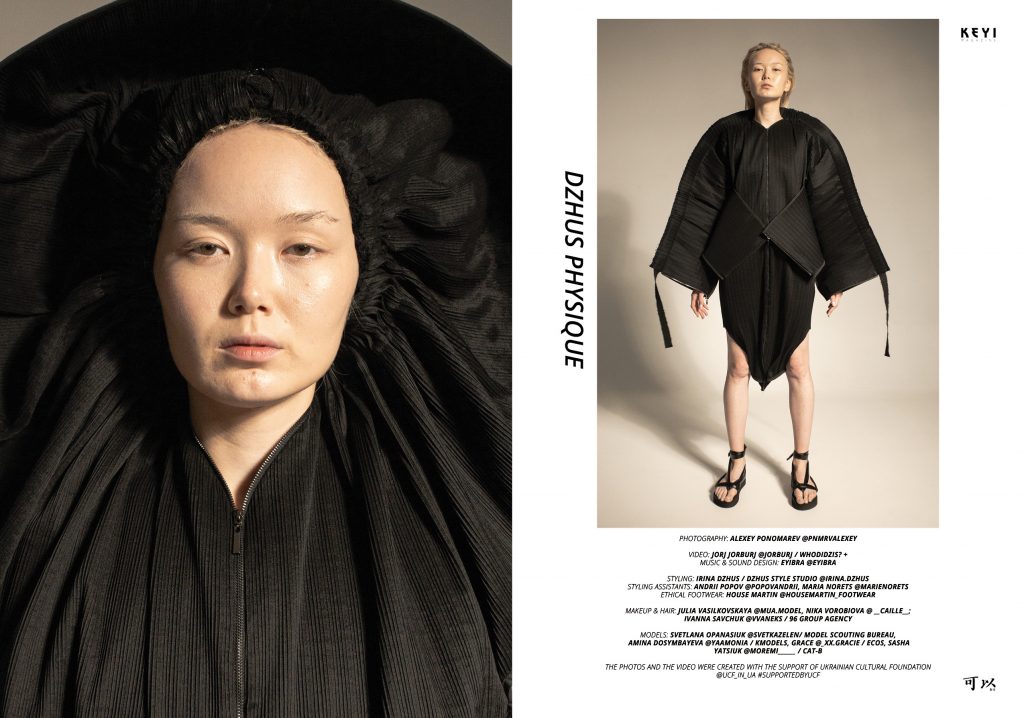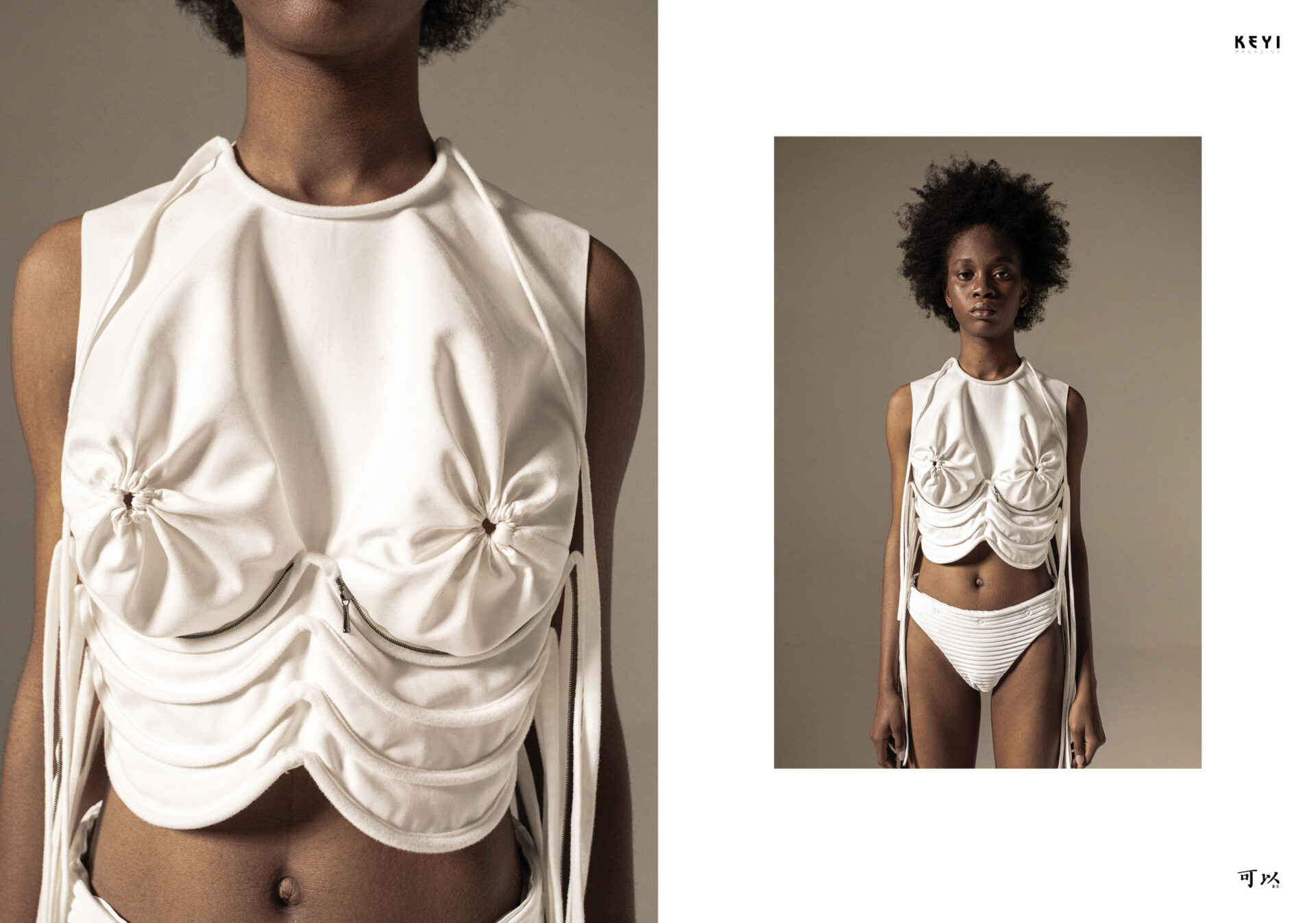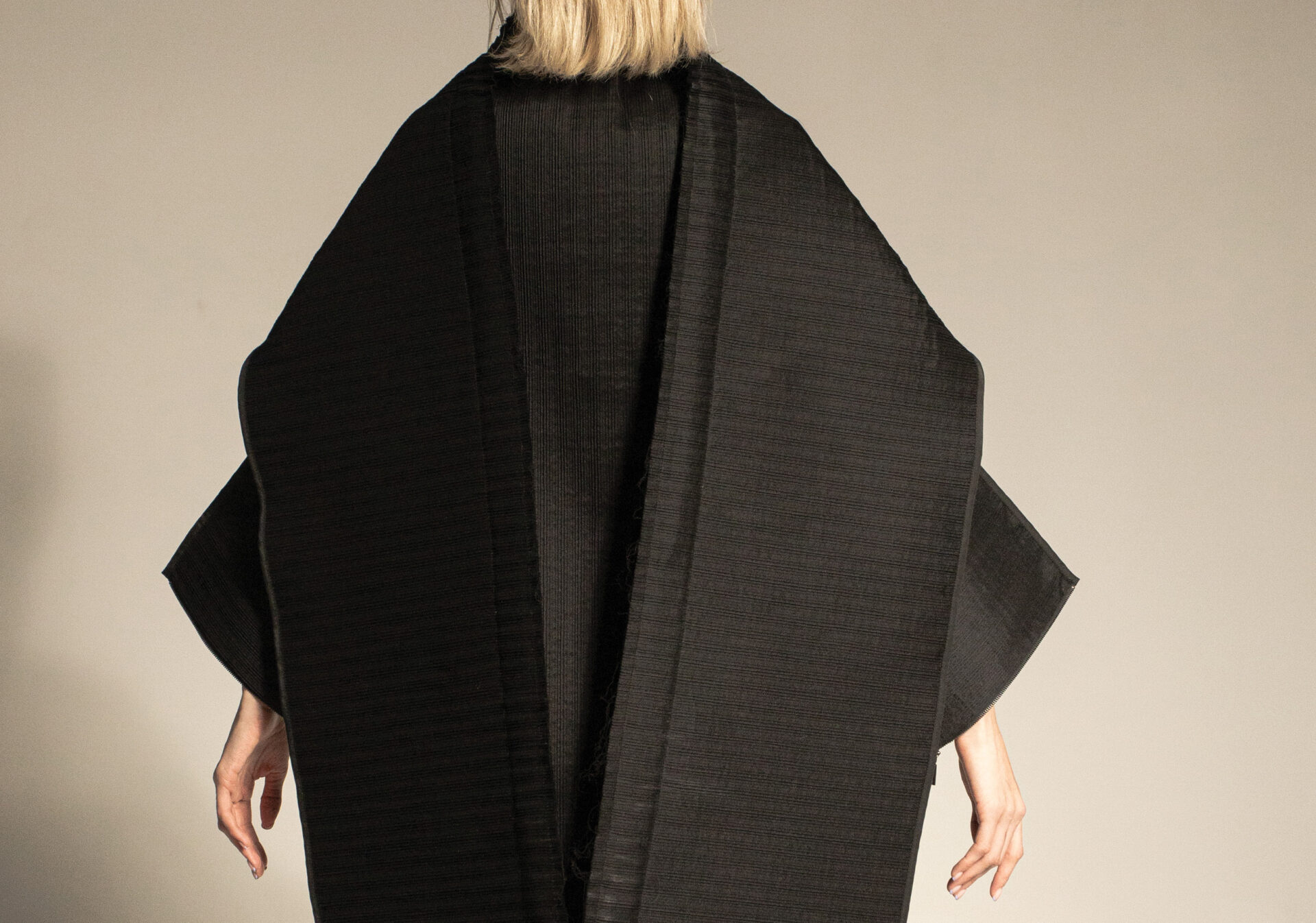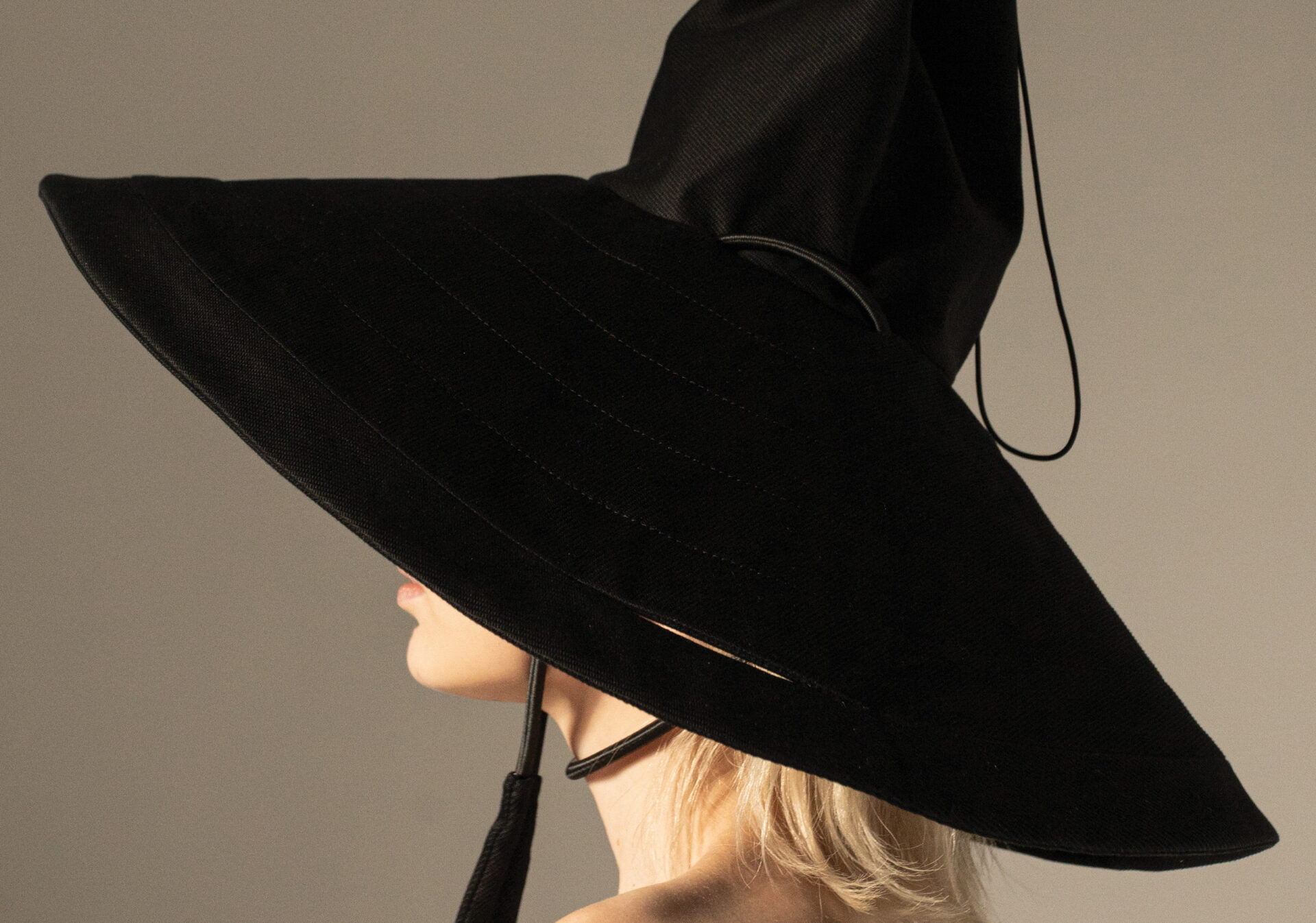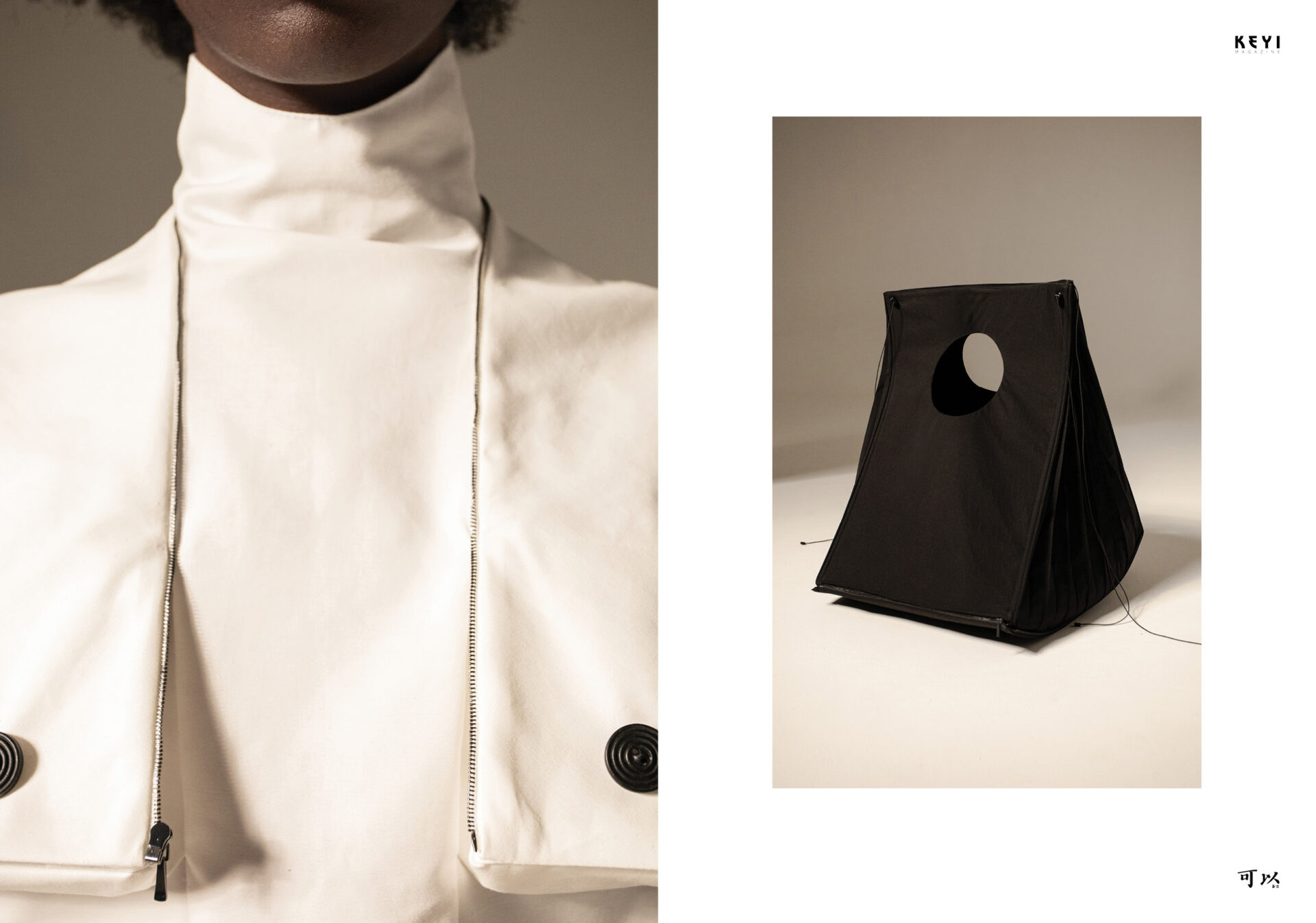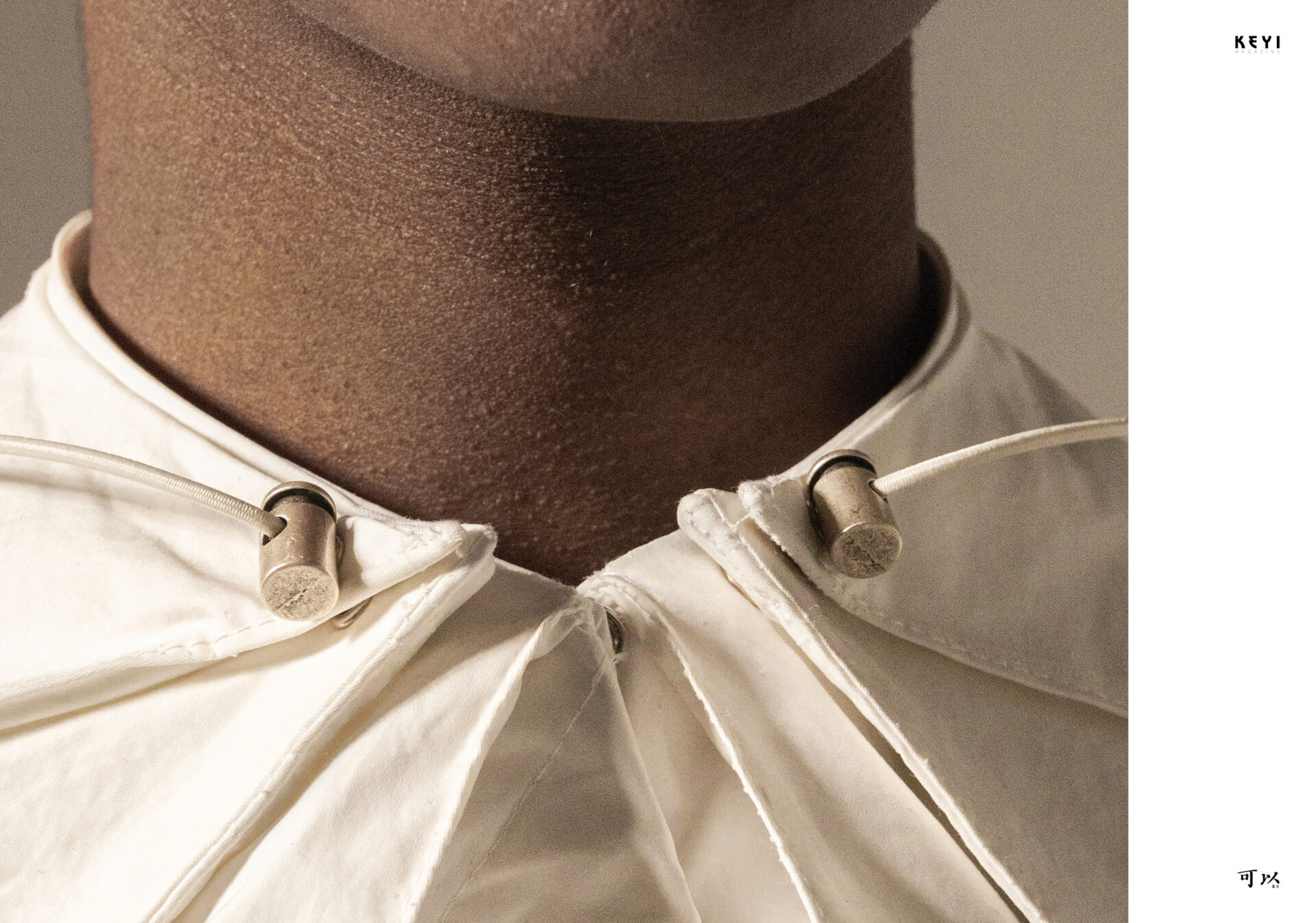 DZHUS is a conceptual clothing and accessories brand founded in 2010 by Ukrainian designer and stylist Irina Dzhus.

Avant-garde yet utilitarian, DZHUS clothing is internationally recognised by its innovative cut and multi-purpose transformations. From the day of its launch, DZHUS has been a vegetarian-friendly brand. All the products are ethically manufactured using cruelty-free materials only.

In 2019, DZHUS won the Cruelty-free Fashion prize at Best Fashion Awards – the most prestigious fashion rating in Ukraine, and in 2020, BFA nominated the brand in the Sustainable Fashion category. In 2021, DZHUS' eco project, "Unpacking", was awarded a special prize at Fashion Film Festival Kyiv.

DZHUS' customers are nonconformist intellectuals in search of a perfect shell for their distinctive inner world. Initially designed as womenswear, many of DZHUS garments have unisex aesthetics and fit. Short-listed for the International Woolmark Prize back in 2015, DZHUS presents seasonal collections during Ukrainian and Paris Fashion Weeks.DZHUS clothing is stocked at concept stores in Japan, China, Portugal, USA, UAE, Saudi Arabia, Kuwait, Australia, and sold online worldwide.The brand has been featured in the top international press: Vogue, Dazed&Confused, Harper's Bazaar, Marie Claire, Elle, Elle Decoration, Cosmopolitan, L'Officiel, Kaltblut, KEYI Magazine , Dezeen.com and many more.
SS22 COLLECTION : PHYSIQUE
The media epoch has been incessantly generating new codes of existence. Exposure is encouraged, fragility is celebrated, and a norm no longer exists.
Artificial standards are set to be instantly reconsidered.
In DZHUS SS22 collection of multi-purpose clothing and accessories, Irina Dzhus ironises equally the established stereotypes about human appearance and
exaggeratedly optimistic new trends. DZHUS juxtaposes empowerment to the body cult in symbolically sexualised silhouettes featuring grotesque
proportions. Exhibitionism coexists with introversion in all-covered outfits showing surreal, anatomic-looking details while being modified. While design of
collars and pockets refers to breasts' shape, pleated wig-like hoods are an allusion to hair obsession the mass culture.

The lingerie theme is boldly translated in the garments' structure: 2 underwear bottoms merge into a top, whereas bra details are multiplied, forming a
distorted biomorphic look. The ethically sourced fabrics are playful and emotional: from double-faced cottons to immense pleating, from glossy silk to soft
melange, from ribbed wool to crumpled organza.
DZHUS deciphers sartorial patterns, meant to fit human body, and integrates recognisable cut elements in clothing details that, eventually, transform into
bags and headwear. Created for both a procrastinating escapist and a hyperactive media icon (possibly, same person), cosy DZHUS sweatpants turn into an
appealing dress in a few seconds, anda statement skirt folds as a colossal shopper bag.
DZHUS develops its concept of unified wardrobe items, inventing new, unprecedentedly variable ways of using seemingly basic pieces. This philosophy
reflects the brand's aspiration to fulfil a conscious approach to consumption with no limitation for creativity. The collection was produced with the support
of Ukrainian Cultural Foundation.
DZHUS 是由乌克兰设计师兼造型师 Irina Dzhus 于 2010 年创立的概念性服装和配饰品牌。
前卫而实用的 DZHUS 服装以其创新剪裁和多用途变换而享誉国际。从推出之日起,DZHUS 一直是素食友好品牌。所有产品均仅使用无残忍材料以合乎道德的方式制造。2019年,DZHUS荣获乌克兰最负盛名的时尚评级Best Fashion Awards的Cruelty-free Fashion奖,2020年,BFA提名可持续时尚类别中的品牌。 2021年,DZHUS的生态项目"Unpacking"获得基辅时尚电影节特别奖。DZHUS 的客户是不墨守成规的知识分子,他们正在为他们独特的内心世界寻找完美的外壳。最初设计为女装,许多DZHUS 服装具有男女皆宜的美感和合身性。
DZHUS 于 2015 年入围国际羊毛标志奖,在乌克兰和巴黎时装周期间推出季节性系列。
DZHUS 服装在日本、中国、葡萄牙、美国、阿联酋、沙特阿拉伯、科威特、澳大利亚的概念店有库存,并在全球在线销售。该品牌已被国际顶级媒体报道:Vogue、Dazed&Confused、Harper's Bazaar、Marie Claire、Elle、Elle Decoration、Cosmopolitan、L'Officiel、KEYI MAGAZINE , Kaltblut、Dezeen.com 等等。
媒体时代一直在不断地产生新的存在代码。鼓励曝光,庆祝脆弱性,规范不再存在。人为标准将被立即重新考虑。在 DZHUS SS22 多用途服装和配饰系列中,Irina Dzhus 同样讽刺了对人类外表和过分乐观的新趋势。 DZHUS 以具有怪诞特征的象征性性感剪影将赋权与身体崇拜并置比例。暴露狂与内向共存,在被修饰的同时展示超现实的、解剖学外观的细节。虽然设计衣领和口袋是指乳房的形状,打褶假发般的头巾暗指大众文化中对头发的痴迷。内衣的主题在服装的结构中得到了大胆的诠释:2 条内衣下装合并为一个上衣,而文胸细节相乘,形成一个扭曲的生物形态外观。符合道德标准的面料既俏皮又感性:从双面棉到巨大的褶皱,从光面丝绸到柔软混纺,从罗纹羊毛到皱巴巴的透明硬纱。
DZHUS 破译适合人体的裁缝图案,并将可识别的剪裁元素融入服装细节,最终转化为包包和头饰。为拖延的逃避现实者和过度活跃的媒体偶像(可能是同一个人)而设计,舒适的 DZHUS 运动裤变成了在几秒钟内打造出迷人的连衣裙,一条个性十足的裙子折叠成一个巨大的购物袋。
DZHUS 开发了统一衣橱单品的概念,发明了使用看似基本的单品的新的、前所未有的多变方式。这种哲学反映了该品牌的愿望,即实现一种有意识的消费方式,而不受创造力的限制。该系列是在支持下制作的乌克兰文化基金会。
PHOTO & VIDEO CREDITS
Photo: Alexey Ponomarev @pnmrvalexey
Video: Jorj Jorburj @jorburj / Whodidzis?
Styling: Irina Dzhus / DZHUS Style Studio @irina.dzhus
Music & sound design: EYIBRA @eyibra
Makeup & hair: Julia Vasilkovskaya @mua.model, Nika Vorobiova @ caille; Ivanna Savchuk @vvaneks / 96 Group Agency
Models: Svetlana Opanasiuk @svetkazelen/ Model Scouting Bureau, Amina Dosymbayeva @yaamonia / Kmodels, Grace @xx.gracie / Ecos, Sasha Yatsiuk @moremi_____ / Cat-B
Styling assistants: Andrii Popov @popovandrii, Maria Norets @marienorets
Ethical footwear: House Martin @housemartin_footwear
The photos and the video were created with the support of Ukrainian Cultural Foundation @ucf_in_ua