NOTON IS PLEASED TO ANNOUNCE THE REISSUE OF ALVA NOTO & RYUICHI SAKAMOTO'S V.I.R.U.S. SERIES TO BE RELEASED IN 2022. THE FIRST SINGLE, 'MONOMOM,' WILL BE AVAILABLE DIGITALLY ON DECEMBER 17TH.
"MONOMOM WAS RECORDED DURING OUR LAST TOUR IN AUS- TRALIA. THE LIVE VERSION WAS RELEASED ON THE ALBUM 'TWO. LIVE AT THE SYDNEY OPERA HOUSE', AND WE ARE NOW SHAR- ING A STUDIO VERSION OF THE TRACK WITH THE SAME TITLE. THIS TRACK IS ALSO THE FORERUNNER OF THE REISSUE OF THE FIRST FIVE ALBUMS OF ALVA NOTO + RYUICHI SAKAMOTO. WE HAVE ALWAYS ENJOYED PLAYING THIS PIECE LIVE AND ARE VERY EXCITED TO SHARE THE STUDIO VERSION WITH EVERYONE. IT IS IMPORTANT TO US THAT THIS COMPOSITION IS RELEASED IN A TIME OF REFLECTION AND CELEBRATION OF THE NEW YEAR. WE HOPE THAT ITS POSITIVE, AT TIMES GLOOMY ATMOSPHERE WILL ENCOURAGE TO LOOK AHEAD." – CARSTEN NICOLAI
VRIOON, INSEN, REVEP, UTP_, AND SUMMVS WILL BE RELEASED INDIVIDUALLY ON VINYL AND CD BETWEEN JUNE AND OCTOBER 2022. THE FIVE ALBUMS WERE REMASTERED THIS YEAR IN CLOSE COLLABORATION WITH CALYX MASTERING AND WILL BE RE- LEASED ON NOTON UNDER THE TITLE 'REMASTER'.
EACH REISSUE WILL INCLUDE REMASTERED VERSIONS OF THE ORIGINAL RECORDINGS AS WELL AS UNRELEASED COMPOSI- TIONS. IN NOVEMBER 2022, A LIMITED EDITION BOXSET CONTAIN- ING ALL FIVE ALBUMS WILL BE AVAILABLE.
ALBUM ART DESIGNED BY CARSTEN NICOLAI MASTERING BY BO @ CALYX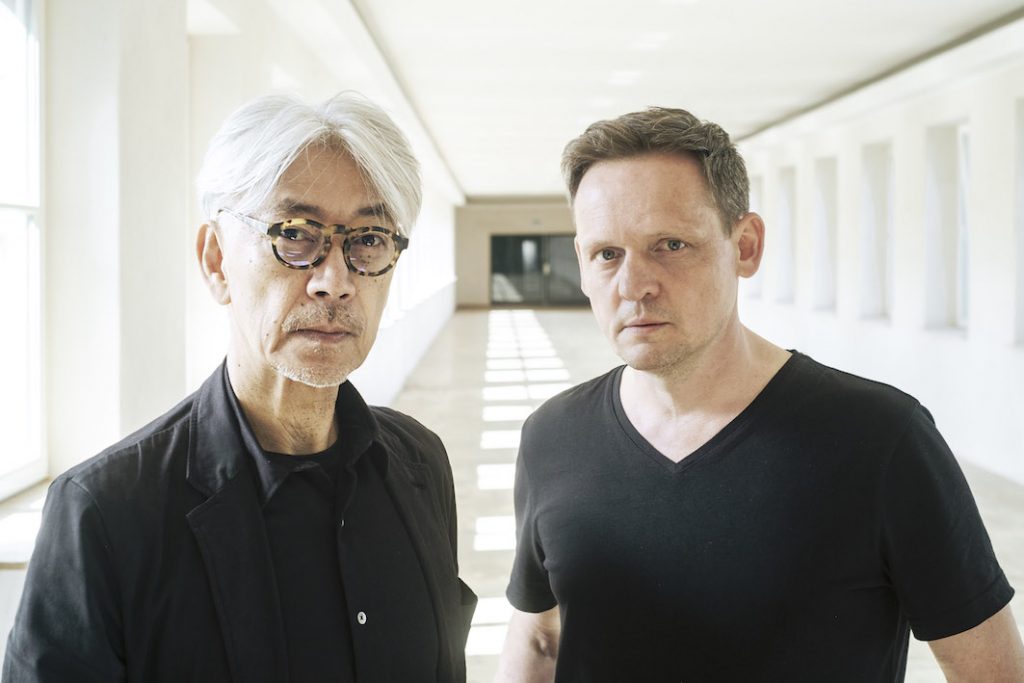 NOTON 很高兴地宣布重新发行 ALVA NOTO 和 RYUICHI SAKAMOTO 的 V.I.R.U.S.系列将于 2022 年发行。第一首单曲"MONOMOM"将于 12 月 17 日以数字形式提供。
"MONOMOM 是我们最后一次在澳大利亚巡演时录制的。现场版在专辑"二"中发布。住在悉尼歌剧院",我们现在分享同名曲目的录音室版本。此曲目也是 ALVA NOTO + RYUICHI SAKAMOTO 前五张专辑的重新发行的先驱。我们一直很喜欢现场演奏这件作品,并且很高兴与大家分享工作室版本。对我们来说,重要的是在纪念和庆祝新年的时候发布这款作品。我们希望它积极的,有时阴郁的气氛会鼓励向前看。" – 卡斯滕·尼古拉
VRIOON、INSEN、REVEP、UTP_ 和 SUMMVS 将分别于 2022 年 6 月至 10 月在乙烯基和 CD 上发行。今年重新制作了五张专辑,与 CALYX MASTERING 和 UNDERLEM 的紧密合作'。
每个重新发行将包括原始录音的重制版本以及未发行的乐曲。 2022 年 11 月,将推出包含所有五张专辑的限量版套装。