Dax J provides a glimpse into his forthcoming album titled 'Utopian Surrealism', releasing an Album Sampler.
The release observes our transition into a new dystopian era, while it serves to reflect the strain in distinguishing truth and reality from the ever-growing radicalised networks of global manipulation.
Written in lockdown and inspired by Yuval Noah Harari's book 'Sapiens'. Dax J's third studio album is to be released this summer.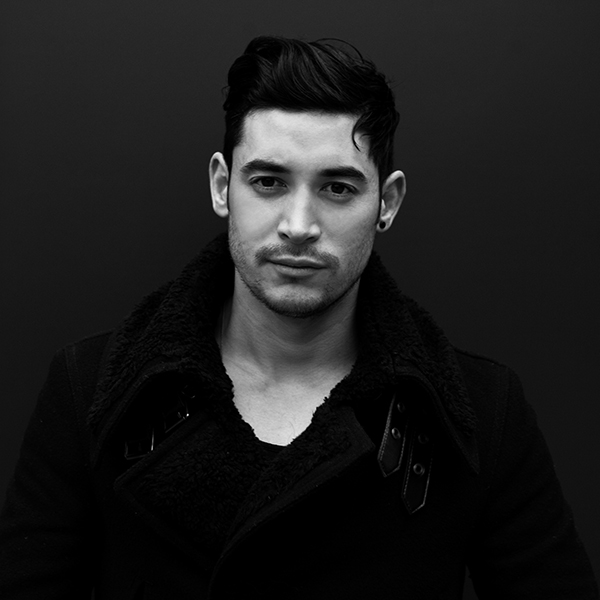 There are few artists carving out a legacy for themselves like Dax J is right now. The London-born, British-Japanese DJ and producer has gone from pirate radio to magazine covers; from the backroom parties to headlining raves at every major techno institution the world over, and all whilst staying true to the underground and his individual style of raw and uncompromising techno. His mix of pure passion and attention to high-end sound production has placed him at the forefront of a global scene, and established him as a singular presence within modern dance music.
Recent accolades for his unswerving devotion to his sound have included places in the top 100 DJs polls published by Resident Advisor, DJ Mag and Groove Magazine. Over the years, he's also received nominations as Best Techno DJ, Best Breakthrough DJ and Best British DJ from Mixmag, DJ Mag and the DJ Awards. He's renowned for playing mammoth closing sets at monumental parties including a 10-hour marathon set in the world's most notorious techno club, Berghain.
Also known as a prolific producer and successful record label boss, his trademark sound remains in constant rotation among the most respected DJs in dance music. It's a style that has evolved over many years, but which was first fully recognised on his highly acclaimed 2015 album, "Shades of Black". Upon its initial release on his own Monnom Black label, Mixmag named it "Album of the Month", Hardwax described it as "brilliantly banging" and it also took the coveted No.1 spot on Juno Records. 2018 saw Dax release his multi-faceted second solo album "Offending Public Morality". The record won support across the board, including that of BBC Radio 1 who picked it as their "Biggest Record of the Week". By the end of 2018, "Offending Public Morality" also featured in the "Top 50 Albums of the Year" lists for DJ Mag, Tsugi and Apocalypse Mag. Two more events that crowned a year of great success were his enrolment into the BBC hall of fame with the release of his debut Radio 1 Essential Mix, and Be.At.TV's choice of his 4-hour closing set at NeoPop Festival for their "Best DJ set of the year".


The Evolution of an Artist
Dax grew up in the UK as an avid fan of jungle, drum'n'bass and garage. He was heavily influenced by early innovators such as Goldie, Andy C and Bad Company, and his love for this simmering underground resulted in him starting to DJ on pirate radio whilst he was still at school. He became an avid vinyl collector, buying his music from London's famous "Black Market Records" on a weekly basis. Not content just to play the music of others though, he also started producing music on his Playstation and so started the early manifestations of his sound.

His obsession with DJ culture led him to lose interest in school, a stilted environment where he couldn't devote himself to the music he loved. The clash between passion and duty couldn't be reconciled and the resulting bad behaviour saw him excluded in his final term. The same story was repeated the next year too and Dax was kicked out of college within months because he was yet again pursuing a path that lacked his full attention.

Humble beginnings meant that he had no money to rely on after leaving education, so Dax found himself caught in a spiral of brick wall-facing, dead-end jobs; this was the price he paid for trading his interest in school for the lure of London's nightlife. With his mind so fixed on music, his ability to pursue any other course was limited and he ended up being fired, or walking out from every job, within a short space of time. His only interests were listening to tapes and searching out new records.
When he discovered he could study music production at college, however, everything changed. For the first time he was able to enrol in a course that gave him focus and motivation, ultimately even leading him on to work towards his BA in Music Technology from the University of London. With a degree in his sights, and the tiresome work experiences of his past pushing him on to a life beyond the conventional, Dax was determined to do anything he must to make a success of his true dream, music.

Under the alias "Dangerous", Dax's first appearances on vinyl came while still at university, both on Aphrodite & Mickey Finn's classic jungle label, "Urban Takeover", but also on his own imprint, "Xplicit Sound". By the age of 19 he had forced his foot into London's storied drum'n'bass scene, initially playing the small rooms at major raves for legendary promoters such as United Dance, One Nation and Movement. He took to the airwaves too and held residencies on pirate radio stations Origin FM 95.2 and Time FM 104.6.

In 2007, Dax graduated from university and took a year out to go traveling, a decision that would completely change his musical career. During a summer spent in Ibiza, Dax discovered techno and instantly developed a new passion for cutting-edge 4/4 beats that would give him a new direction. By the end of the summer he'd already begun to work on a way to merge the pulsating energies of European techno with the uncompromising, rough attitude of his musical upbringing. It was this experience that set in motion what has become the foundation of Dax's unique style, a blend of rawness with the sleek, hedonistic night music for abandoned warehouses.
Today, Dax's love of classic UK club culture remains undimmed, continually informing how he runs both his record label and the studio in Berlin where he works tirelessly at his craft. 2019 began with a bang in the form of a collaboration between Monnom Black and the cult Dutch promoters, Reaktor. It was a warehouse party that boasted the kind of line up rare in today's scene, one which placed an emphasis on new, hand-picked talent, and which showed the strength and vision of what's to come for Dax and his record label.

It's hard to see what else the young Englishman can achieve given how he's already established himself as a techno DJ, producer, record label head and promoter at the highest levels. What's clear though is that his passion for the music and his commitment to driving it forward in new and unexpected ways remains stronger than ever, and he remains at the front of the pack for those who celebrate how diverse and deep electronic music can be.
Tracklist
1. Universal Future Sound
2. Simulated Reality (AI Terafactory Electronics)
3. Utopian Surrealism