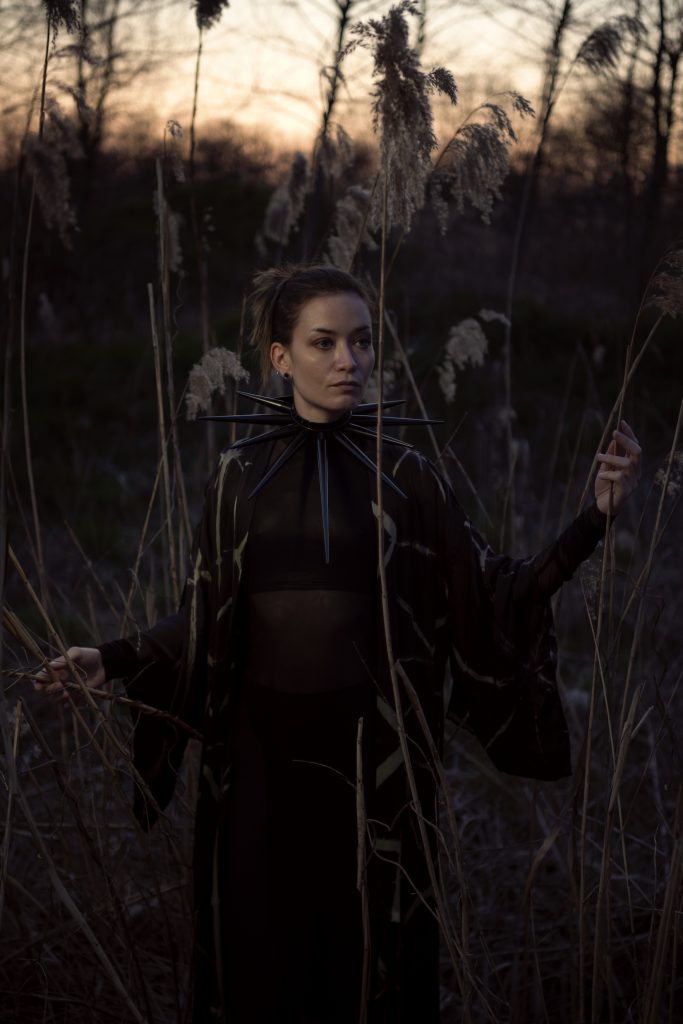 Zanias is a producer, singer, performer, DJ, visual artist and sole custodian of Fleisch Records. Born in Australia and raised in Southeast Asia, she first became involved in music while studying archaeology in London, as half of the duo Linea Aspera with Ryan Ambridge. Since 2013 she has been based in Berlin, where she collaborated with Sid Lamar under the name Keluar and co-founded the Fleisch collective, which eventually transmuted into the platform now known as Fleisch Records. Sound is her psycho-spiritual catharsis, expressed through an intense and ethereal vocal performance, evocative melodies and heavy rhythmic components, designed to move both the body and the mind.
Zanias
Unearthed
Format: 2xLP / CD / Digital
Label: Fleisch Records
Cat. No: F025
Release Date: September 6th, 2021
With her second full-length album, Zanias condenses her post-punk, techno and italo influences into a collection of simultaneously brooding and uplifting pop songs. 'Unearthed' explores the multiplicities of human connections, written at a time when connectedness was a resource more scarce than ever before. Field recordings from nature, vocal samples and an array of acoustic instruments are manipulated within a structure of catchy melodic synth maneuvers and driving rhythms, accompanied by her familiar and powerful voice conveying personal musings on hopeless desires and stoic acceptance. 'Unearthed' seeks the light and finds it within the exquisite pain of reckoning loneliness.
All tracks written and produced by Alison Lewis at Fleisch HQ, Berlin Bass guitar on 'Undreamt' by Laura Bailey
Mixed by Gian at Dadub Studio
Mastered by Daniele at Dadub Studio
Photography, artwork and design by Sergey Skip
Cat. No. F025 – All rights reserved
℗ & © Fleisch Records 2021