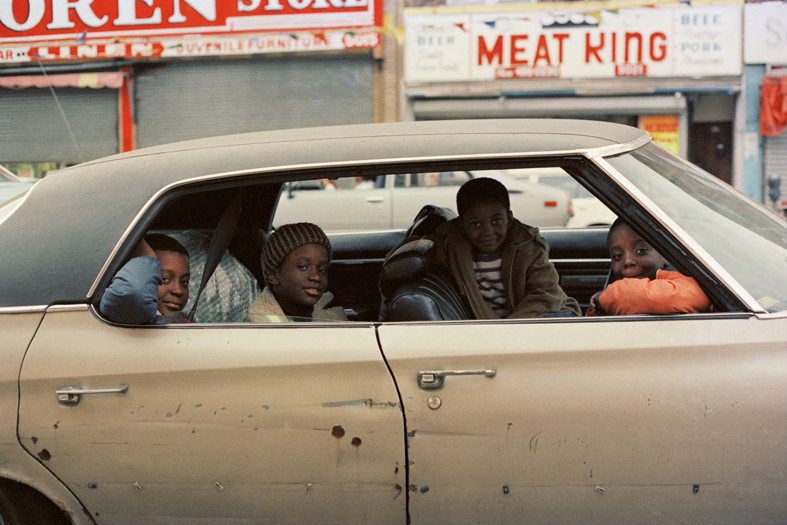 Jamel Shabazz was born and raised in Brooklyn, New York. At the young age of fifteen, he picked up his first camera and started his photographic journey. Since the early 1980s, Shabazz has captured the energy of street life in New York, making iconic images of community, joy, and style. The upcoming solo show Photographs by Jamel Shabazz: 1980–1989 brings together mostly unseen works from this era. Shabazz was one of the first photographers to document the emerging youth culture, along with his own experiences, in neighborhoods across East Flatbush, Bedford-Stuyvesant, downtown Brooklyn, up to Times Square. Capturing a time long gone from our collective culture and a wide range of social conditions, Shabazz made the streets of New York and the city's subway system the backdrop for many of his iconic photographs.
Shabazz has exhibited his homegrown approach to portraiture everywhere from the Rockefeller Plaza in New York and the J. Paul Getty Museum in Los Angeles, to the Victoria and Albert Museum in London and the Addis Foto Fest in Addis Ababa, Ethiopia. His work is part of the permanent collections at the Whitney Museum, the Art Institute of Chicago, the Smithsonian's
National Museum of African American History and Culture, and the Fashion Institute of Technology. His books Back in the Days and A Time Before Crack are considered classics for their articulation of a visual vernacular and continue to inspire young generations of photographers.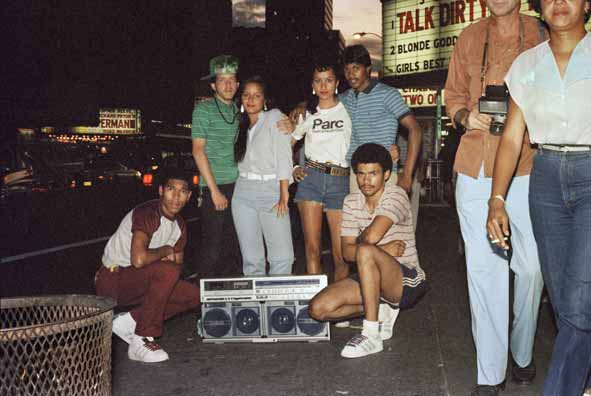 About Galerie Bene Taschen: Founded in 2011 in Cologne, Galerie Bene Taschen represents some of the world's leading artists in contemporary photography and painting. The gallery is committed to promoting its international artists through regular participation in major art fairs such as Paris Photo and Art Cologne, as well as its extensive exhibition program. In 2011, Galerie Bene Taschen made its debut with LA photographer Gregory Bojorquez; in 2013, it began working with Joseph Rodriguez from New York. In 2014, the acclaimed Berlin-based photographer Miron Zownir joined the gallery's program, followed by American photographers Jamel Shabazz and Arlene Gottfried from New York in 2015. The gallery has been pleased to represent New York-based photographer Jeff Mermelstein and German painter Charlotte Trossbach since autumn 2017 and has been working with renowned photographers Sebastião Salgado and Larry Fink since autumn/winter 2019.
Duration: through 4 June 2022, at Galerie Bene Taschen, Moltkestraße 81, Cologne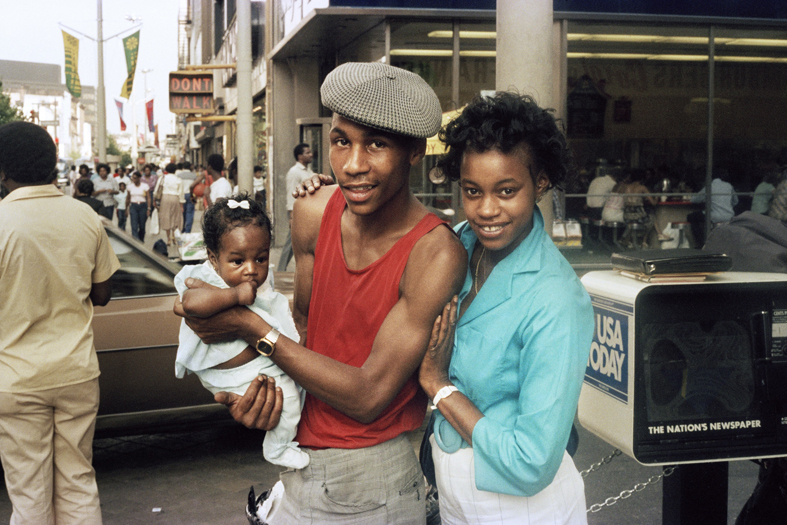 Jamel Shabazz 在纽约布鲁克林出生和长大。十五岁那年,他拿起了自己的第一台相机,开始了他的摄影之旅。自 1980 年代初以来,Shabazz 捕捉到了纽约街头生活的活力,制作了社区、欢乐和时尚的标志性形象。即将举行的个展"贾梅尔·沙巴兹的照片:1980-1989"汇集了这个时代大部分未见的作品。 Shabazz 是第一批记录新兴青年文化的摄影师之一,以及他自己的经历,在东弗拉特布什、Bedford-Stuyvesant、布鲁克林市中心和时代广场的社区。 Shabazz 从我们的集体文化和广泛的社会条件中捕捉到了很久以前的时光,他将纽约的街道和城市的地铁系统作为他许多标志性照片的背景。
从纽约的洛克菲勒广场和洛杉矶的 J. Paul Getty 博物馆,到伦敦的维多利亚和阿尔伯特博物馆,以及埃塞俄比亚亚的斯亚贝巴的亚的斯摄影节,Shabazz 都展示了他本土的肖像画方法。他的作品被惠特尼博物馆、芝加哥艺术学院、史密森尼博物馆永久收藏。
国家非裔美国人历史文化博物馆和时装技术学院。他的书《Back in the Days》和《A Time Before Crack》因其对视觉白话的表达而被认为是经典之作,并继续激励着年轻一代的摄影师。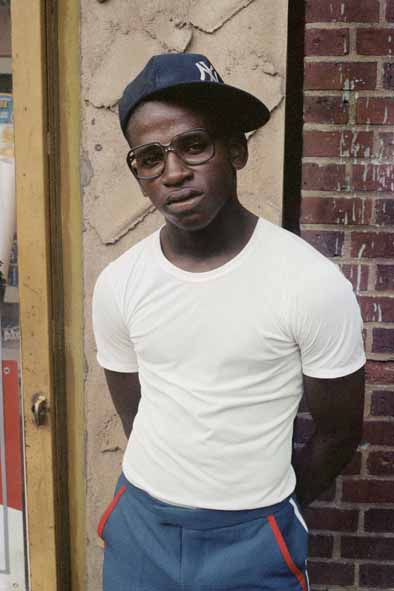 关于 Galerie Bene Taschen: Galerie Bene Taschen 于 2011 年在科隆成立,代表了当代摄影和绘画领域的一些世界领先艺术家。该画廊致力于通过定期参加巴黎摄影展和科隆艺术展等大型艺术博览会以及广泛的展览计划来推广其国际艺术家。 2011 年,Galerie Bene Taschen 与洛杉矶摄影师 Gregory Bojorquez 首次亮相; 2013 年,它开始与来自纽约的 Joseph Rodriguez 合作。 2014 年,著名的柏林摄影师 Miron Zownir 加入了画廊的计划,随后于 2015 年来自纽约的美国摄影师 Jamel Shabazz 和 Arlene Gottfried 加入了该项目。画廊很高兴代表纽约摄影师 Jeff Mermelstein 和德国画家 Charlotte Trossbach自 2017 年秋季以来,自 2019 年秋冬以来一直与著名摄影师 Sebastião Salgado 和 Larry Fink 合作。