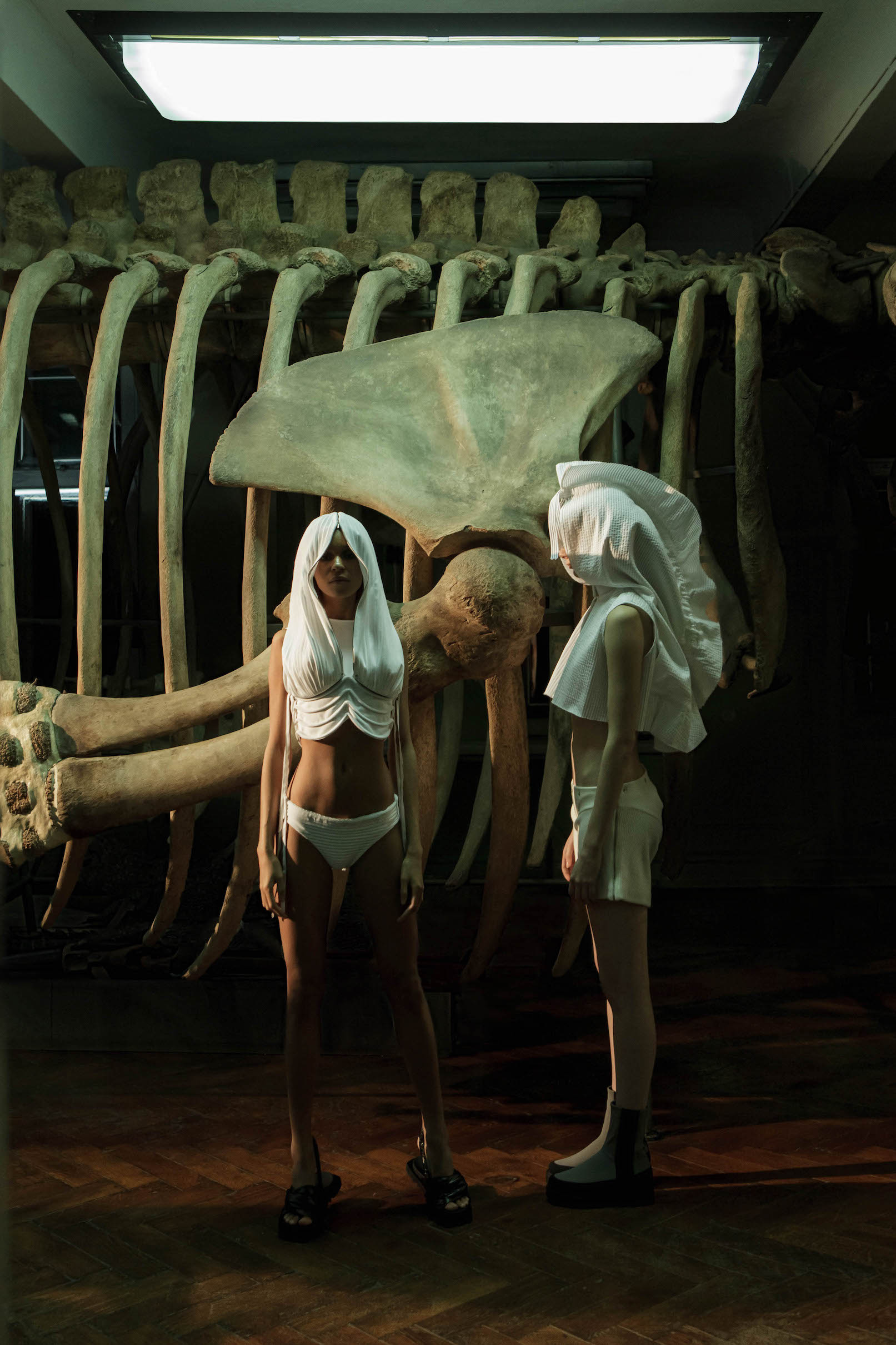 The special project, consisting of a photo series and a fashion film, was created by a team of Ukrainian artists in the space of Kharkiv State Natural History
Museum, involving DZHUS ethical transformer outfits, Lada Legina 3D-printed jewellery and House Martin cruelty-free footwear. It is an allegoric story
about extermination and resurrection, monsters of the past versus spirit of the future, and armoured heroines, wandering through haunted corridors of time.
They rise on horrific remains of their land's bygone usurpers, disoriented but survived, desperate yet illuminated with hope.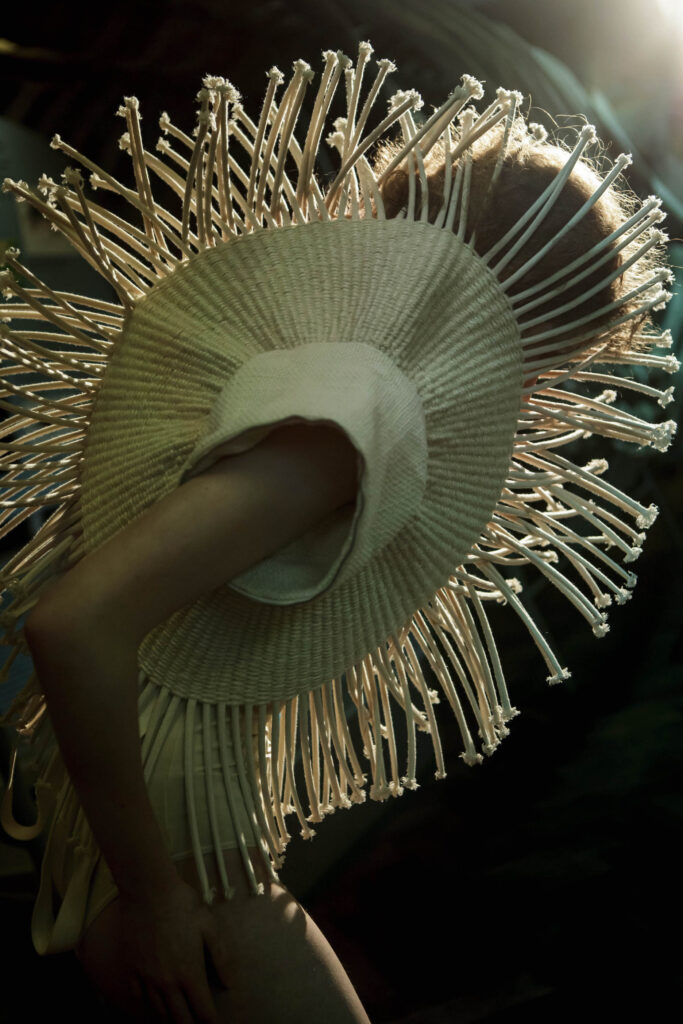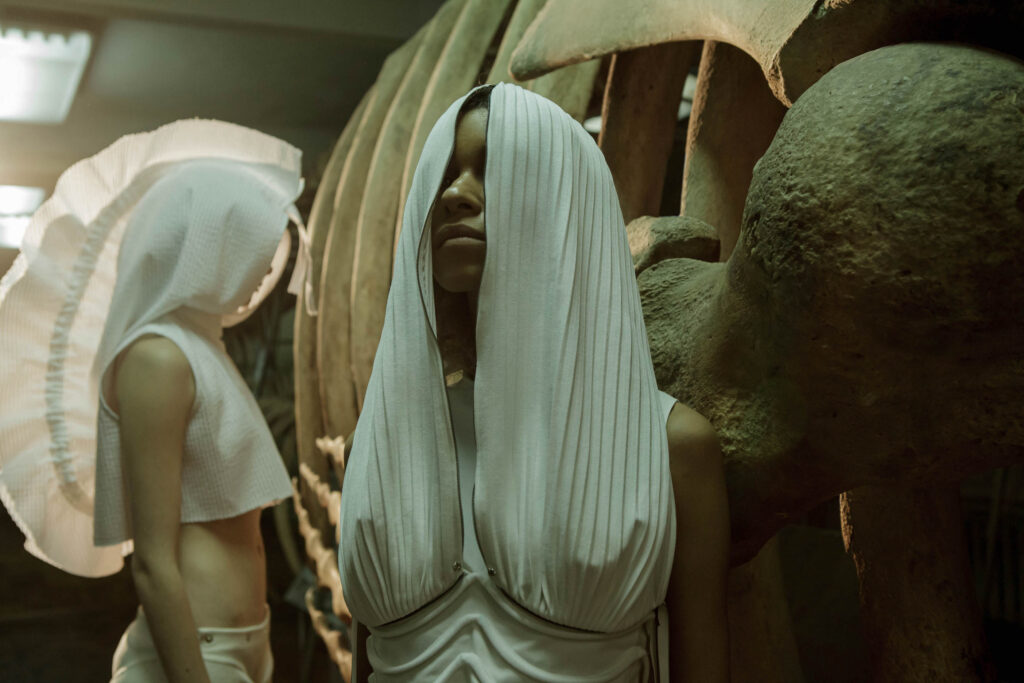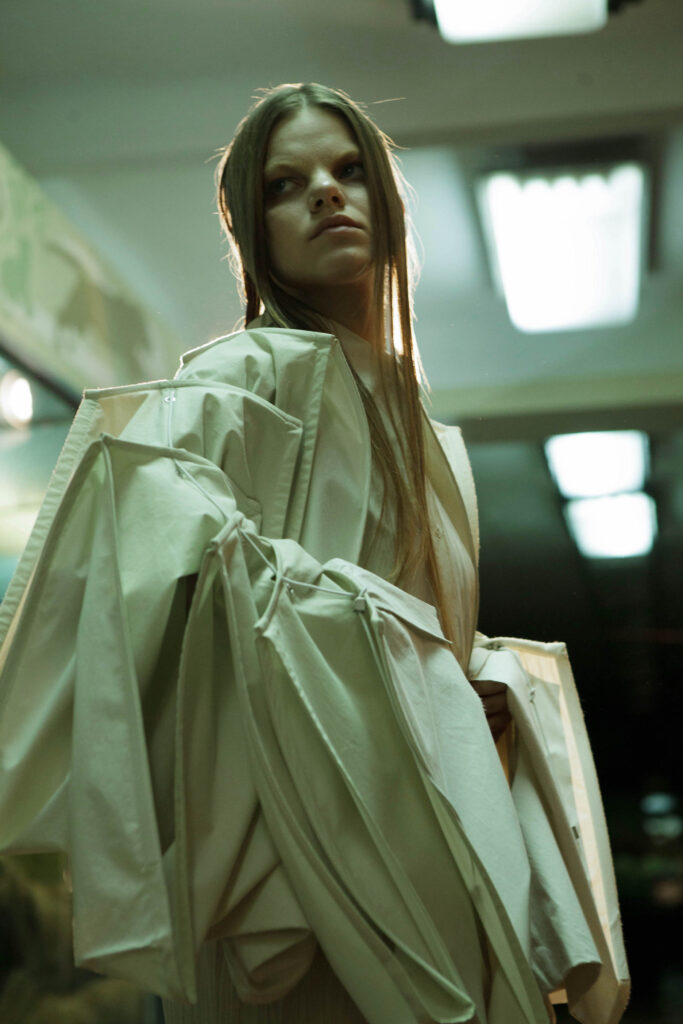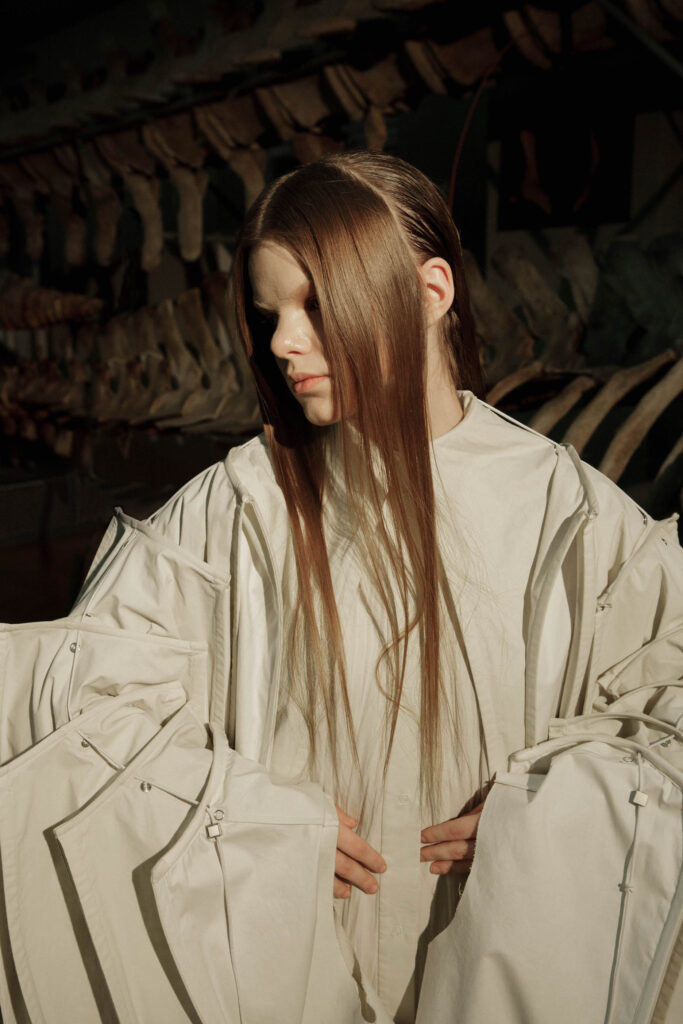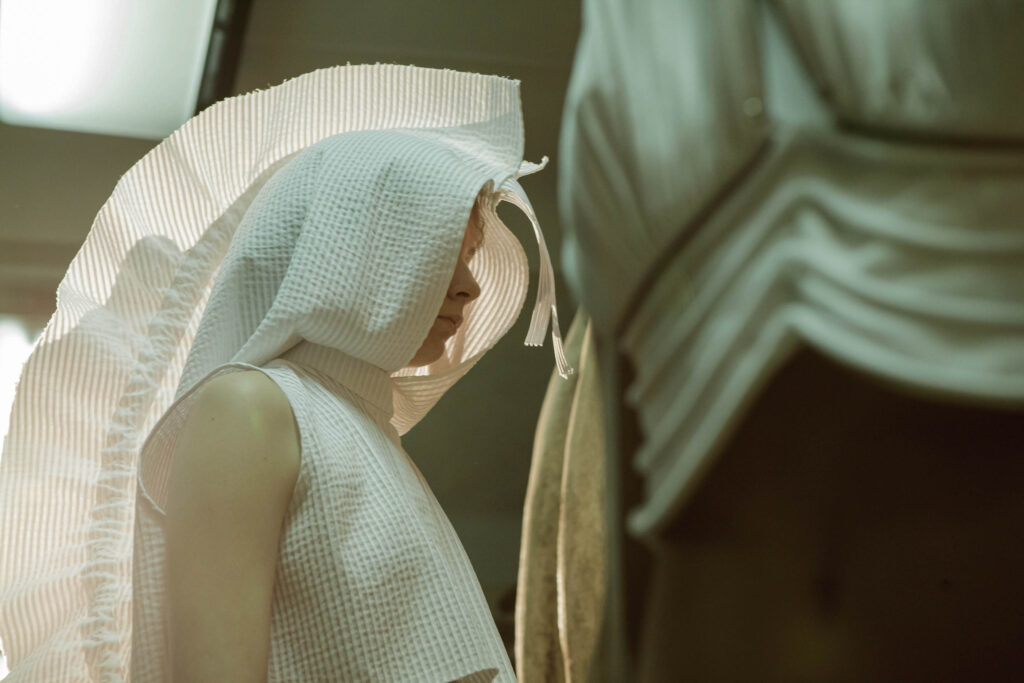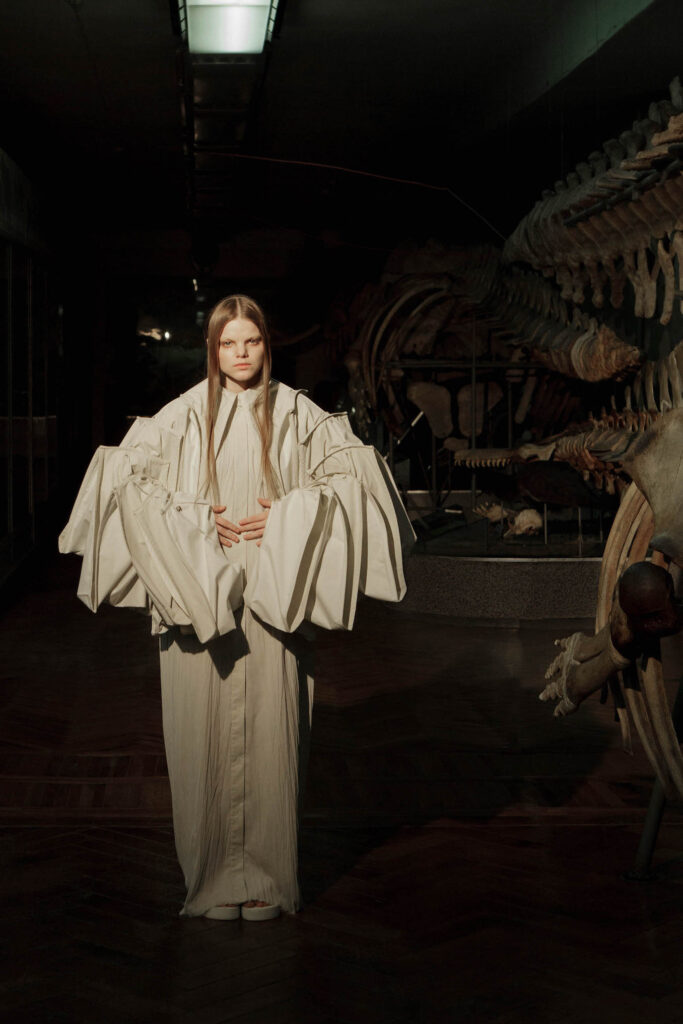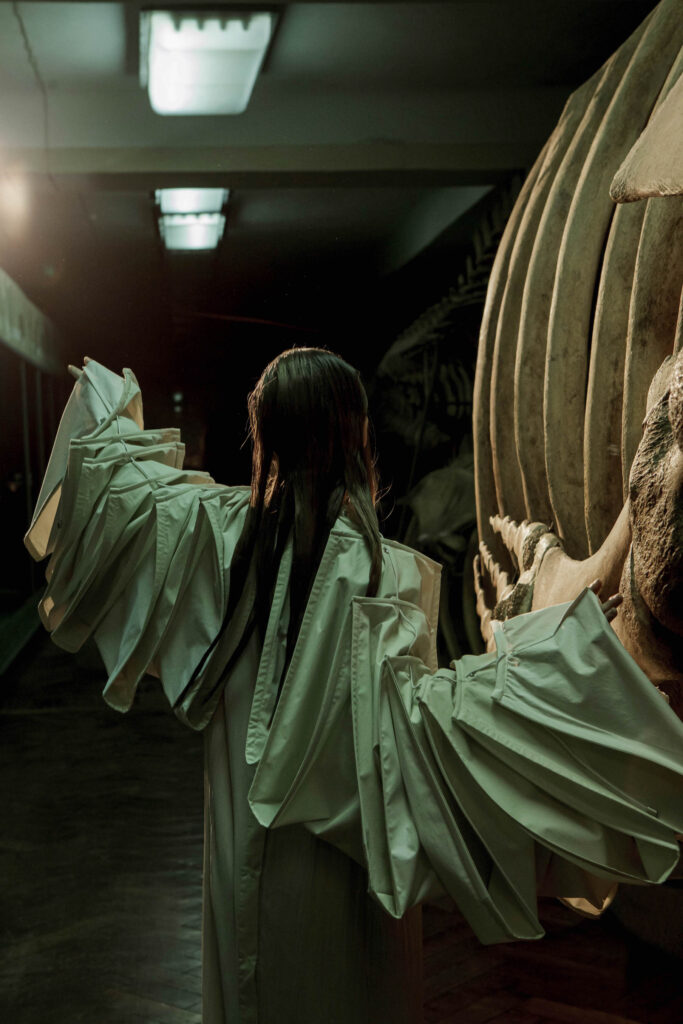 这个特别项目由一组照片系列和一部时尚电影组成,由乌克兰艺术家团队在哈尔科夫州自然历史空间创作
博物馆,包括 DZHUS 道德变形金刚服装、Lada Legina 3D 打印珠宝和 House Martin 无残忍鞋履。这是一个寓言故事
关于灭绝和复活,过去的怪物与未来的精神,以及装甲女英雄,在闹鬼的时间走廊中徘徊。
他们在他们土地的过去篡夺者的可怕遗骸上崛起,迷失方向但幸存下来,绝望但充满希望。
Transformer clothing: DZHUS @dzhus.conceptual.wear
3D-printed jewellery: Lada Legina @ladalegina
Cruelty-free footwear: House Martin @housemartin_footwear
Photo and video: Greg Radomsky @greg_radomsky
Styling: Irina Dzhus / DZHUS Style Studio @irina.dzhus
Models: Anzhelika Chernobai @mopiestprincess, Marie Noel @marie_marie_noel, Asya Kulik @asya_kulik_, Kira Kieu @kirakieu
Makeup & hair: Tatiana Garkavenko @t.k.garkavenko, Daria Zhadan @dariazhadan, Elena Ostapenko @ostapenko.makeup
Music: Gennady Weisstein @man_without_one
Backstage video: Marina Ritz @marina_ritz
Special thanks to Etual beauty salon @etual_garmonia_i_krasota and Dima Francev @vapricot