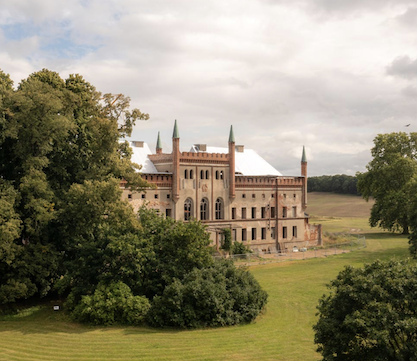 The name "Bau Mich Auf" coming from the German language resonates with the concept of rebuilding. The sustainable concept, friendly and inclusive atmosphere. Many attendees have noted that the festival has a relaxed and welcoming vibe, with people from all backgrounds coming together to enjoy the music and the community spirit.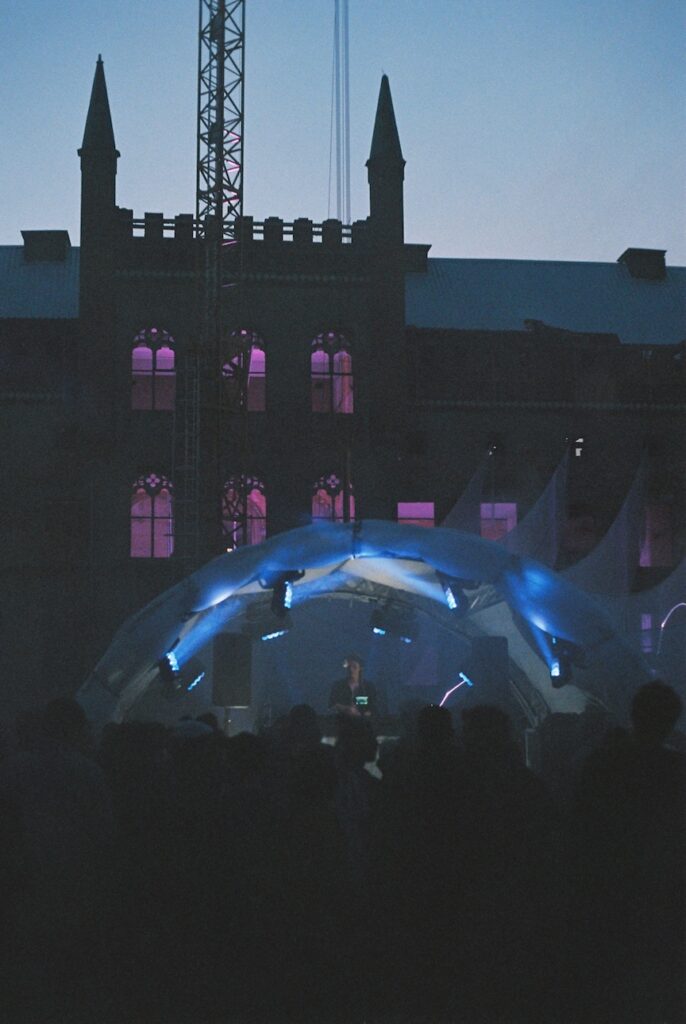 Bau Mich Auf has its home on the historical grounds of Schloss Broock. Founded in the middle of heavy global transformation and accompanying the reconstruction process of Schloss Broock, Bau Mich Auf offers a fertile ground for artistic expression beyond binary patterns.
While early adopters of electronic music experienced transhumanism as an inspiring futuristic art form.
At it's unique place on the grounds of Schloss Broock in Mecklenburg-Vorpommern, Germany, The festival grounds are located in a scenic area surrounded by forests and lakes, providing a beautiful setting for the event.
The eco-friendly approach is definitely forward-thinking always looking for the best possible solutions to keep it sustainable. During the event there's veggie-food only, reusable cups, separate waste, dry toilets and more ideas are coming every edition of the festival.

One of our favarites acts was DJ Stingray313, as his musical career stretches back to the '80s the Detroit techno legend another time put the dancefloor on fire and hold the breath of the people. His dynamic and high-energy DJ set was definitely a moment of the books. The blend of various styles with futuristic and dystopian aesthetics transferred us into different dimensions. We cant wait what he has to offer this year!
More infos: here