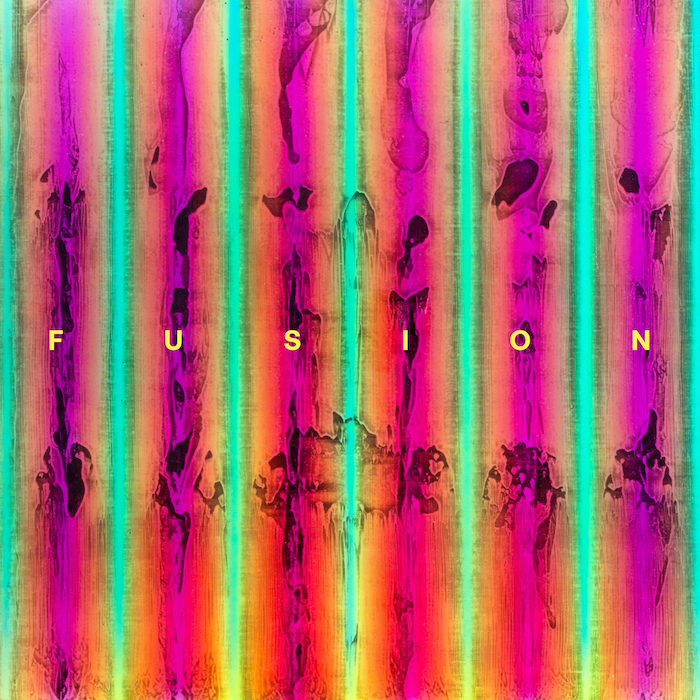 Len Faki and his release Fusion, an adventurous debut long player on his own Figure label.
The title is a nod to that fact – every strand of Len Faki s musical DNA has been drawn upon, intertwined, mixed and melted together to form a new whole. It's a process that happened on a deeply subliminal level and soon became a once-in-a-lifetime opportunity to make a brilliantly broad yet coherent sonic statement.
The magnificent double album that results is the culmination of a life's work that brings his vast array of tastes to the surface.
They have been plumbed from deep inside his heart and within newfound creative reserves. They reach all the way back to his earliest days when his first electronic music experiences opened up a new world and filled him with a sense of endless possibility.
Len Faki has been one of techno's most revered artists ever since he first emerged.
WATCH VIDEO PREMIERE HERE:
He has very much helped to define the underground as a DJ, producer, label boss and resident of Berlin's Berghain since its opening night in 2004. His approach to the genre has always been to distill it to its core – to build subtle tension through the perfect placement of hi-hats, drums and bass. As both a DJ and producer, he has mastered the art of combing contrasts – alluringly dark and headstrong grooves with dreamy and escapist melodies that take you somewhere else. He has proved this while building up a vast and vital discography, mostly on his own well-respected Figure and Podium labels, but also on Ostugt Ton and with his landmark Berghain 03 mix CD.
Hello Len, so happy to have you here. Let's start with a simple introduction, how was your day and could you introduce yourself to our readers?
My day was great so far. When I'm at home I always have kurkuma tea first in the morning followed by the world's best homemade acai bowl. I am a picky eater and I don´t want to eat the same thing two days in a row except for Acai bowls. Those I can eat every day, all year, and still be excited about them every single time. So after that, I´m in my best mood for the interview now.
My name is Len Faki, I´m a Turkish, Berlin-based techno DJ, producer, and label owner of Figure and Hardspace. And all my life is about music.
You are known for many things one of them is residency at Berghain, you are there since the beginning. What you can say about the club from your perspective with such a long timeline of playing inside? and what changed for you if it comes to your performance after 2 decades of being a resident?
Yes, since the opening night. Hard to believe how fast time was flying over those many years.
It was quite a ride and over the years Berghain became a second home for me, like my living room. For example, there was a period of time when I always tried out new tracks or tracks that are still in process at Berghain since I know the sound system so well. Of course, the best thing about trying it there – they won´t go online 🙂
My performance hasn´t changed. Every night is a new and unique one.
There are always different people and energies and new journeys to discover, surprising moments and turns during the night, and almost endless possibilities that make this place so timelessly interesting. It developed over the years for many reasons and on many levels but the core values stayed the same which is the most important.
Our magazine is focused a lot on photography and visual aesthetics. Please tell us about the workflow with the director. Did you already have in mind the whole concept of the video when you reach Marius Jopen? What were the biggest challenges to finalizing such a great project for you and your team?
The starting idea came from the track itself as Yantra is a form of graphic/ visual meditation. Starting from there, the idea was to create a whole world and take people on a journey through the video.
The aesthetic comes from me being a fan of sci-fi movies since my childhood, mixed with some inspiration from 80ies comics.
In talks together with Marius we defined the look, color range, and creatures of this world. It was in the process that the Yantra world came into being and it turned out even better than I have ever hoped it would. I´m super happy with this video. Marius did a fantastic job.
We love the colorful and bold aesthetics of the animated hallucinatory world which you created together with Marius, a strong synergy between the music of the video. Is this somehow a retrospection of the acid trip from the past ? What are your experiences with that or it´s a speedy presentation of the dreamland for you and Marius?
That cannot be entirely denied. It has trippy elements for sure. Even more with the colors we chose and the bold aesthetic. We wanted to create a very colorful, carefree world in which you can lose yourself and discover new elements over and over again. I watched the video many times and still discover new things.
Something I love not only about this video but, which was an intention for this track. Or actually all the tracks on my album. Finding the new in the familiar is something I love about good music.
The video mirrors this fact. Important thing. In the end, this video is meant to be a starting point. One possibility of what a meditative journey could look like. Hopefully followed by an endless amount of meditations and journeys every one of us can have exclusively with ourselves.
What do you think about the importance of videos for electronic music tracks? did you see recently any video in which you stayed focused more than usual?
Music and visual art are a perfect match. Therefore I took the effort to make some videos for my album. At the same time, it´s not so important anymore like it was in the past when new music was listened to first time on MTV or some other channel. Everything has changed since then and the way music is consumed is so different now. I like it for the additional level it offers to visualize what I want to express through the music..
The video features part of your upcoming 'Fusion' album. Could you tell us more about the album?
It´s called Fusion. Was produced over the duration of two years and combines all the influences I made as a producer, DJ, and traveler with open eyes until now. The result is 24 tracks which have a wider range of styles. Maybe more than what people might have expected from me. It gives a big insight into what electronic music means to me at this moment. A snapshot in time.
Thanks for the interview!! Len Faki
BUY HERE:
https://lenfaki.bandcamp.com/album/fusion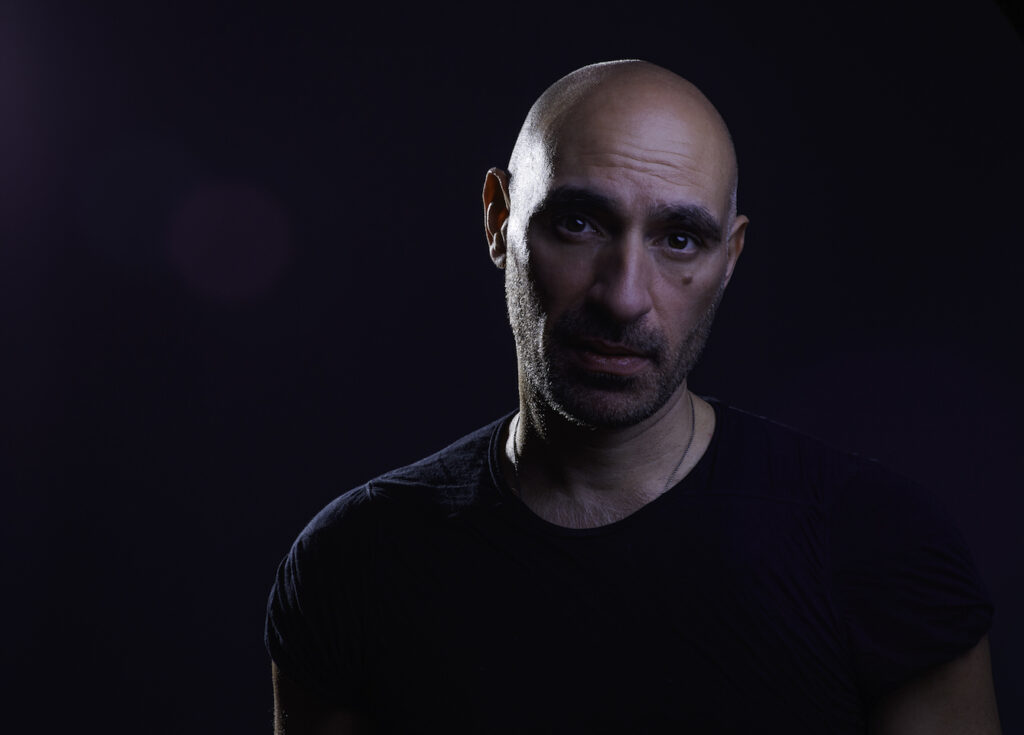 And now comes Fusion, by far his boldest and most complete artistic statement yet. Although Faki had wanted to work on a debut album for as long as he can remember, life on the road never really allowed it. But with the pandemic came the luxury of time – time for him to dig endlessly deep, disorientate himself, update his production skills and refresh his sound on a whole new level. "I was happy with where I was as a DJ, but as a producer, in my heart, I was maybe bored, tired and trapped," he admits. "I wanted to surprise and challenge myself.
I was finally able to explore new possibilities, develop new techniques and really bring my different inspirations and influences to the surface in the here and now."
Though known around the world as a techno DJ, Faki has always had a love of many other sounds. Over the years, they have been subtly hinted at – he's released occasional ambient tracks and as a DJ he's played annual house-leaning sets in Panoramabar. He also has a long-standing love of the chill-out room where he would often spend the whole night as a youthful raver in his native Stuttgart, lost in space and sound.
Getting so immersed in the creative process meant Faki became free from the constraints of expectation that have been placed on him as a techno DJ.
It allowed him to dig into the different facets of the Faki sound which emerged in parallel during the production process and now get presented across two discs. Both feature all the hallmarks of the signature Faki style but with extra layers of depth and detail.
Disc 1 is a contemporary take on the techno that has defined his life from the early 90s up to the present day. Disc 2 cuts loose and explores ambient, broken beat, rhythmically powerful house music that breaks out of techno's linear nature and plenty more sounds in between that he has always been so passionate about.
The result is that Fusion represents all 360 degrees of Len Faki, even though it was never his intention to write an album this way. "It was a real surprise," he says. "I just followed the process and went where my heart took me.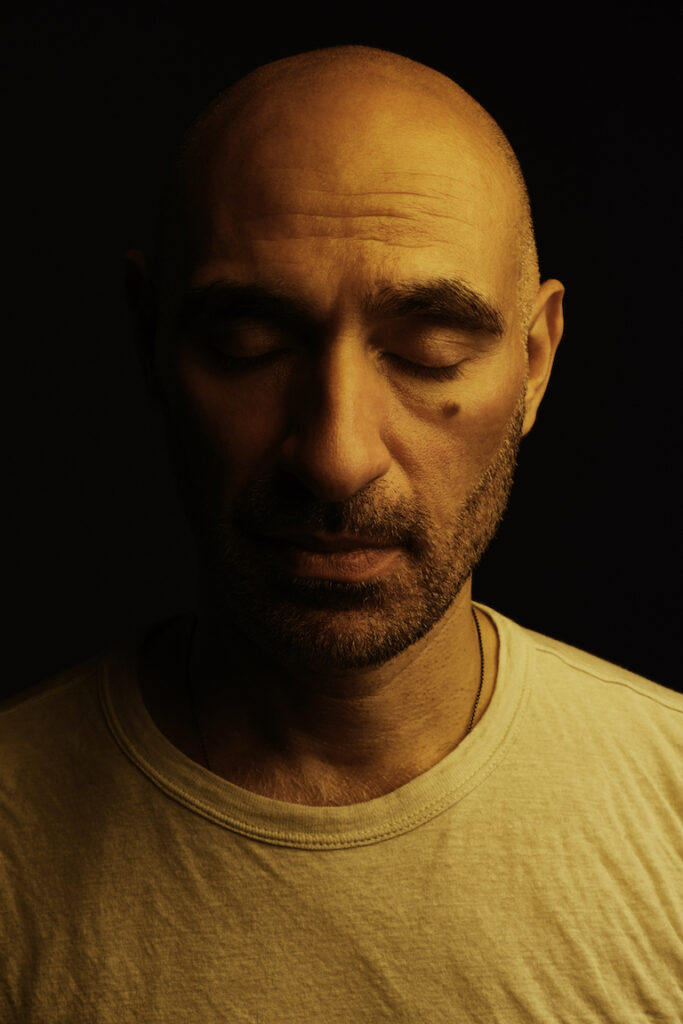 All these different sounds bubbled up and made perfect sense so it was totally natural to present them all together on Fusion."
Faki is known as a peak-time DJ but the power of his sets is drawn up from the depths.
His driving basslines set the tone and lock in the dance floor while his textured loops, wispy pads or subtle vocals allow you the space to dream up top. That duality is captured on Disc 1 of Fusion. From the neon trails and hefty kicks of opener 'Tor 8' to the eerie chords on 'Gamma' via the cosmic colours of 'Space Cowboys,' these are techno tracks that lock in both body and mind. Elsewhere, 'Astra' kicks like a mule while tight synth patterns bring hints of subtle euphoria, and 'Friedrichshain Funk' has punchy, physical drums yet beautifully delicate pads that get you in a trance.
Disc 2 is still the sound of Len Faki but from a different perspective. A subtle shift in tempo and rhythm gives rise to tracks like 'Hymn (In The Name Of Fantasy)' which has you floating amongst the clouds and real melodic beauty. There are mind-melting deep techno rollers like 'Don't Be Stupid Day' and odes to bumping house music like 'It's Time (to Move Your Body)' that will bring a smile to any dance floor. The beautiful melancholy of 'Halide' Parts 1 and 2 captures the sadness Faki was feeling after the passing of his mother. Writing them helped him process his grief and eventually get back to finishing off this most coherent album.
Fusion is a complete artistic statement. It takes the Faki sound into an all-new realm and proves him to be as curious and driven now as he ever has been.
SOCIALS TO FOLLOW:
Len Faki
FIGURE
Interview Grzegorz Bacinski
More music articles here