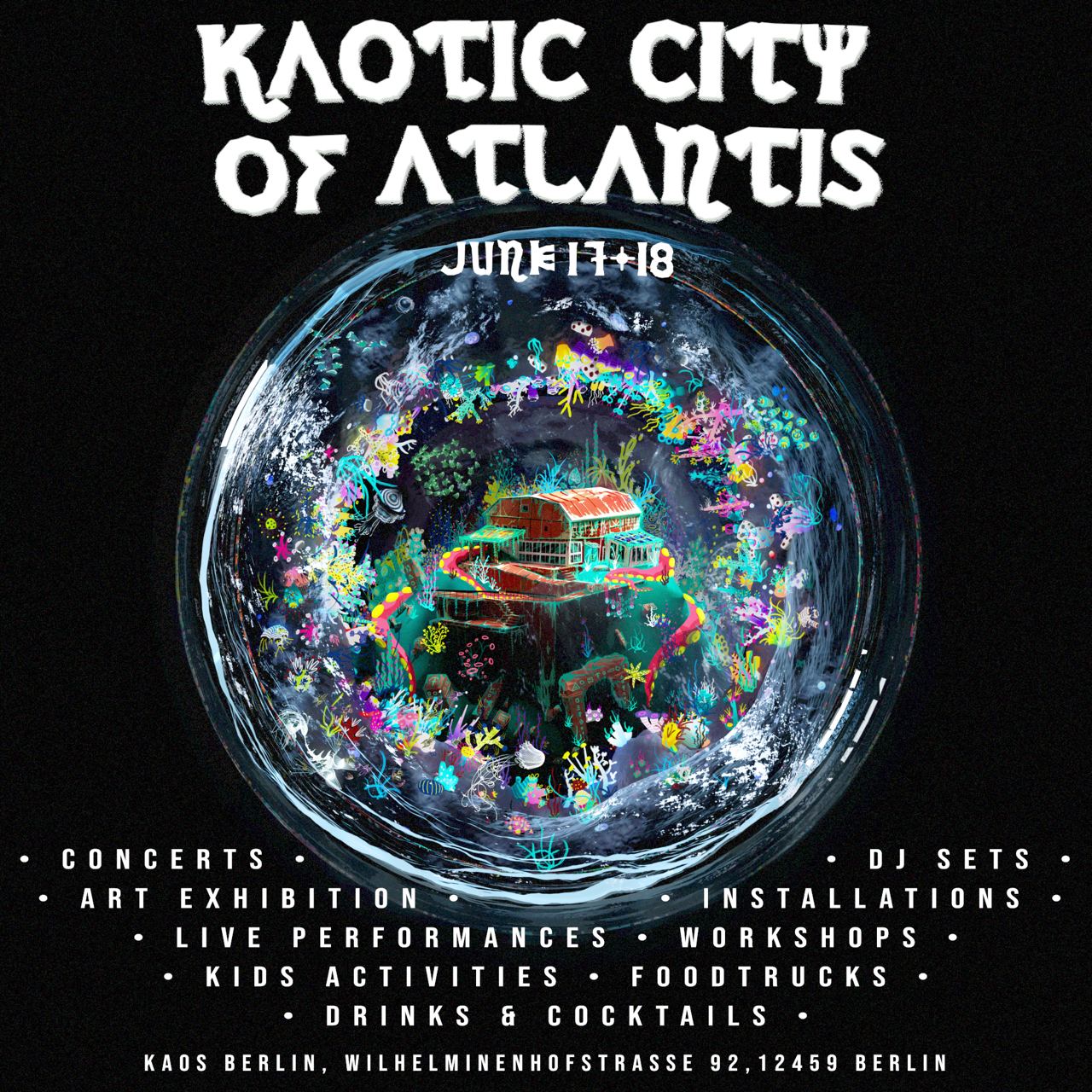 As promised KAOS will undergo a big transformation this summer and we invite you to experience this transformation with us on the 17th and 18th of June. We will explore together a city underwater, there might be storms and earthquakes but we guarantee you there will be also calmness and love, dance and laugh!
正如我们所承诺的那样,今年夏天混沌将经历一个巨大的转变,我们邀请你在6月17日和18日和我们一起体验这个转变。我们将一起探索一个水下的城市,可能会有风暴和地震,但我们保证也会有平静和爱,舞蹈和欢笑!
Let us first give you a short glimpse of what has happened. In early 2022, a team of archaeologists found ancient manuscripts that gave them a clue to where the lost city of Atlantis is. To their shock; the city was not lost in the Atlantic Ocean, as once thought, but instead, its location was found to be in Oberschöneweide. After a short dig, they discovered the remains of the ancient city inside a warehouse, now known as KAOS.
让我们先让大家简单了解一下发生了什么。2022年初,一组考古学家发现了古代手稿,为他们提供了失落的亚特兰蒂斯城所在的线索。令他们震惊的是;这座城市并不像人们曾经认为的那样迷失在大西洋中,相反,它的位置被发现在Oberschöneweide。经过短暂的挖掘,他们在一个仓库内发现了这座古城的遗迹,现在被称为KAOS。
For the first time ever, the team of scientists is allowing a giant weekend-long cultural and musical festival to take place in the deep sea ruins of the Kaotic City of Atlantis!
有史以来第一次,科学家团队允许在亚特兰蒂斯卡奥特城的深海遗迹中举行一个巨大的周末文化和音乐节!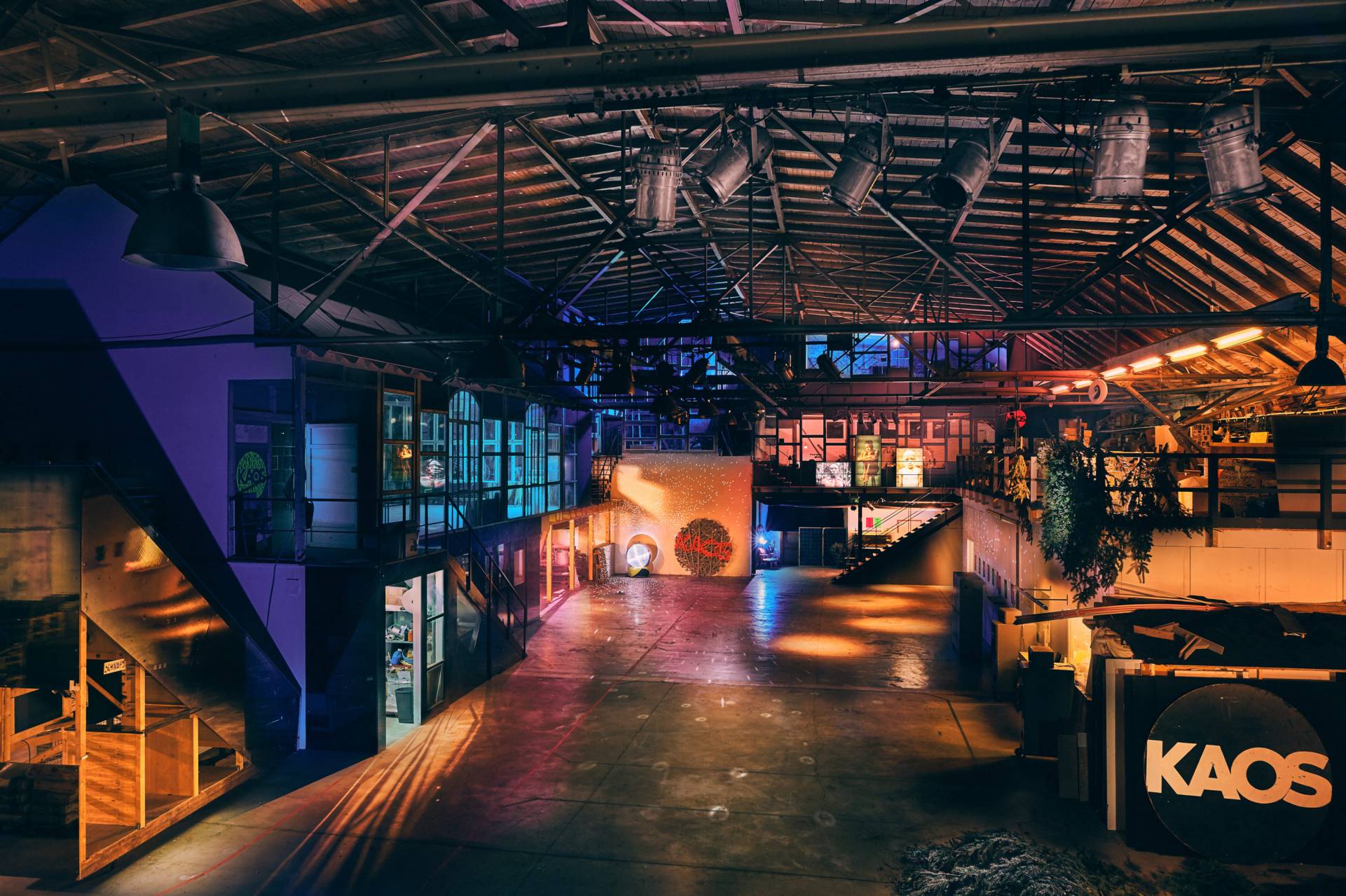 Program:
Friday 17.6.
17:00 – 22:00 Art exhibition, Workshops, Repair-cafe
20:30 – 01:00 Concert (Schönereihe: Konzert II)
Saturday 18.6.
14:00 – 20:00 Art exhibition, Concert at the Sun stage, Workshops, Games for kids, Food trunks, Swimming in the Spree
16:00 – 22:00 Coral garden
20:00 – 01:00 Concert at the Sunken boat stage
20:00 – 08:00 DJs sets at the Submarine stage
01:00 – 06:00 DJs sets and live artists at the Atlantis stage
Tickets:
Online
Friday ticket 10€
Saturday ticket 17€
Combi-Ticket 25€
At the entrance
Friday ticket 12€
Saturday ticket 20€
Free entry for children under 12 years.
Each costume gets a surprise, the best costume wins a prize!
______________
Link for ticket sale: https://www.eventbrite.com/e/summer-fest-kaotic-city-of-atlantis-tickets-340463925767