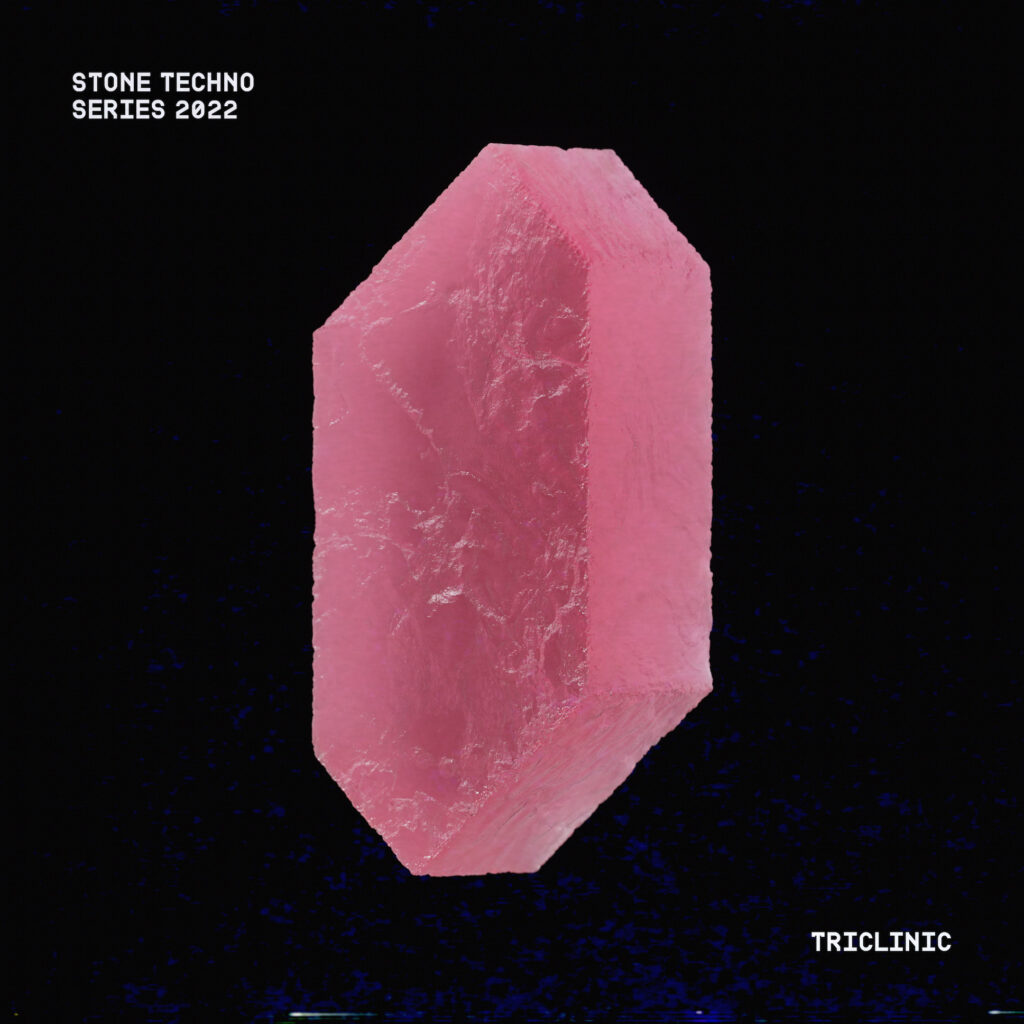 This time alongside a new festival that celebrates forward thinking artists from 9th to 10th of July at Europe's biggest coal mine complex under the UNESCO World Heritage Zollverein. The project is exceptional at its core, bringing back excitement and inventiveness to the genre.
The project functions as a multidisciplinary ever-evolving experiment that brings different aspects together. Sampling, creating and releasing music made out of million years old inorganic materials which shaped and defined the Ruhr Area like nothing else. "Auf Kohle geboren – born on coal" stands for this region and the so-called "German Wirtschaftswunder".
The Stone Techno project wants to embrace the history of "the Ruhrpott" while looking into the future as well. Techno Music stands for upheaval and modernity, while coal is the symbol of the Ruhr Area. This unique project will lend audibility to the ongoing process of transformation in the cultural and natural history of this region. Science and museums crossing paths with contemporary electronic music culture.
The Stone Techno project is not shy of its obvious significance. World-famous Ruhr Museum and The Third Room collective mark a first of its kind of long-lasting collaborations between a techno brand and a cultural institution.
This time the project is conceptually going one step further: Before the final backfilling of the mine at Zeche Zollverein, the acoustic atmosphere of this significant piece of global mining history was recorded 1000 metres underground, not only as an irreplaceable acoustic document, but also as preparation for a new extraordinary sample library.
A luminary of the electronic music scene has taken on this mammoth task, the British artist Matthew Herbert, this summer Matthew has sampled rocks and coal seams from the UNESCO World Heritage Zollverein to create a new sample library for STONE TECHNO from the soundscape of the underground world. The finite raw material provides the basis for new creative endeavours coming from previously featured producers alongside new ones.
This year's artists feature New Sample Library recorded and processed by Matthew Herbert and varied new takes on the rich sample library from Adiel, Ben Sims, D. Dan, James Ruskin, Julia Govor, Kink, Lady Starlight, Lokier, Luke Slater, Megan Leber, Out Of Place Artefacts, Perc, Setaoc Mass, Sterac and Tommy Four Seven together with new tracks from previously featured artists VNNN. and Ahmet Sisman in the series.
The Stone Techno Series marks the use of coal mines, its minerals as a boundless source for creative inspiration, artists displaying a vigorous return, enriching the sound and texture of a sometimes overlooked industrial force.
This year's Stone Techno series – Triclinic is out digitally 1st of July and as a special Vinyl Collectors Box in Autumn on The Third Room Label. Previous series were released in a sequence of 12″ vinyl EPs.
The vinyl collectors box (4 x 12" / 180gr, transparent vinyl with a special goodie – more to be announced) will be out in Autumn. Pre-Orders will be directly available via The Third Room Bandcamp page.
BUY HERE:
https://thethirdroom.bandcamp.com/
LISTEN HERE:
CREDITS:
Art Direction by Jan Petry (Humain Studio)
Curated & mastered by Ahmet Sisman (The Third Room Studios)
Sound Recordist: Lorenzo Dal Ri
Geological consultant: Achim G. Reisdorf
Sample Library by Matthew Herbert & Dan Pollard commissioned by Stone Techno, a collaboration between the Ruhr Museum and The Third Room in partnership with the New Now Festival and MUTEK Montreal.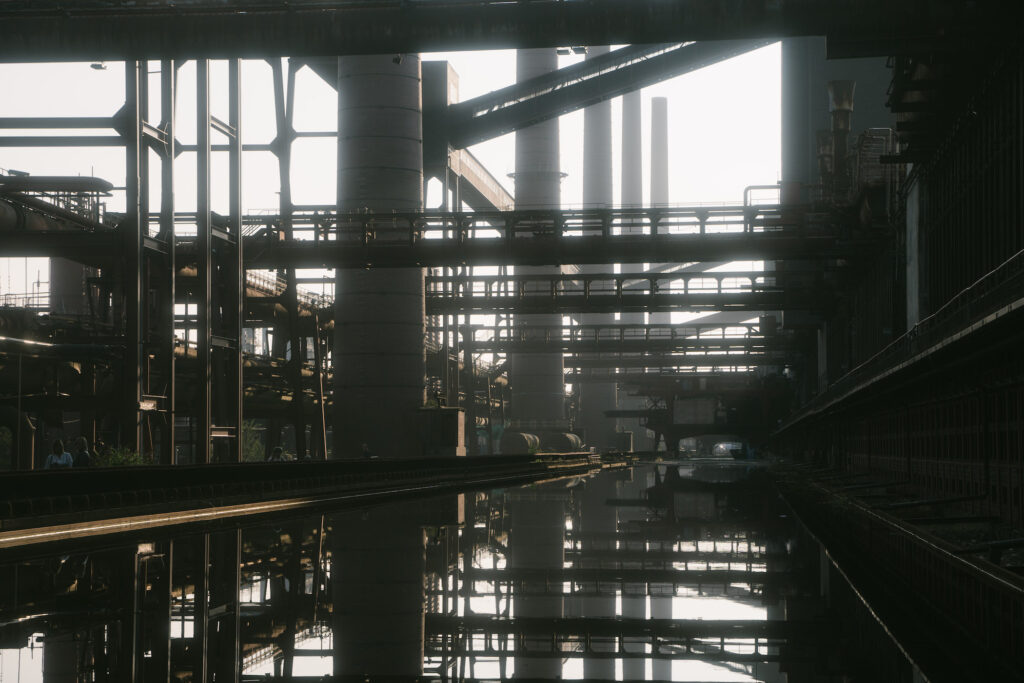 石头技术系列带着另一个激动人心的合辑回归。这一次是在7月9日至10日在欧洲最大的煤矿综合体联合国教科文组织世界遗产Zollverein下的一个新的节日,庆祝前瞻性的艺术家。这个项目的核心是特殊的,为这个类型带来了兴奋和创造性。

该项目作为一个多学科的不断发展的实验,将不同的方面结合起来。采样、创作和发布由百万年前的无机材料制成的音乐,这些材料塑造和定义了鲁尔区,而没有其他东西。"Auf Kohle geboren – born on coal "代表了这个地区和所谓的 "德国经济繁荣时期"。

石头技术项目想要拥抱 "鲁尔区 "的历史,同时也要展望未来。技术音乐代表着动荡和现代性,而煤炭则是鲁尔区的象征。这个独特的项目将使这个地区的文化和自然历史的持续转变过程具有可听性。科学和博物馆与当代电子音乐文化交相辉映。石头技术项目并不避讳其明显的意义。世界闻名的鲁尔博物馆和The Third Room集体标志着一个技术品牌和文化机构之间的首次长期合作。

这一次,该项目在概念上又向前迈进了一步。在Zeche Zollverein矿场最后回填之前,这个全球采矿史上的重要片段的声学氛围被记录在地下1000米处,这不仅是一个不可替代的声学文件,也是为一个新的非凡样本库做准备。
电子音乐界的一位名人承担了这项艰巨的任务,他就是英国艺术家马修-赫伯特(Matthew Herbert)。今年夏天,马修对联合国教科文组织世界遗产卓尔维林的岩石和煤层进行了采样,从地下世界的声景中为STONE TECHNO创建了一个新的样本库。这些有限的原材料为以前的制作人和新制作人的新创作努力提供了基础。

今年的艺术家们的特色是由Matthew Herbert录制和处理的新样本库,以及来自Adiel, Ben Sims, D. Dan, James Ruskin, Julia Govor, Kink, Lady Starlight, Lokier, Luke Slater, Megan Leber, Out Of Place Artefacts, Perc, Setaoc Mass, Sterac和Tommy Four Seven的丰富样本库的各种新作品,还有以前的特色艺术家VNN.和Ahmet Sisman在该系列的新曲目。

石头技术系列标志着对煤矿的使用,它的矿物是创作灵感的无限来源,艺术家们展示了一个充满活力的回报,丰富了有时被忽视的工业力量的声音和质地。
今年的石头技术系列 – Triclinic在7月1日推出数字版,并在秋季由The Third Room Label推出特别黑胶收藏盒。以前的系列是以12寸黑胶EP的顺序发行的。
黑胶收藏盒(4 x 12″ / 180gr, 透明黑胶和一个特别的礼物–更多将被宣布)将在秋天发行。预购将直接通过The Third Room Bandcamp页面进行。