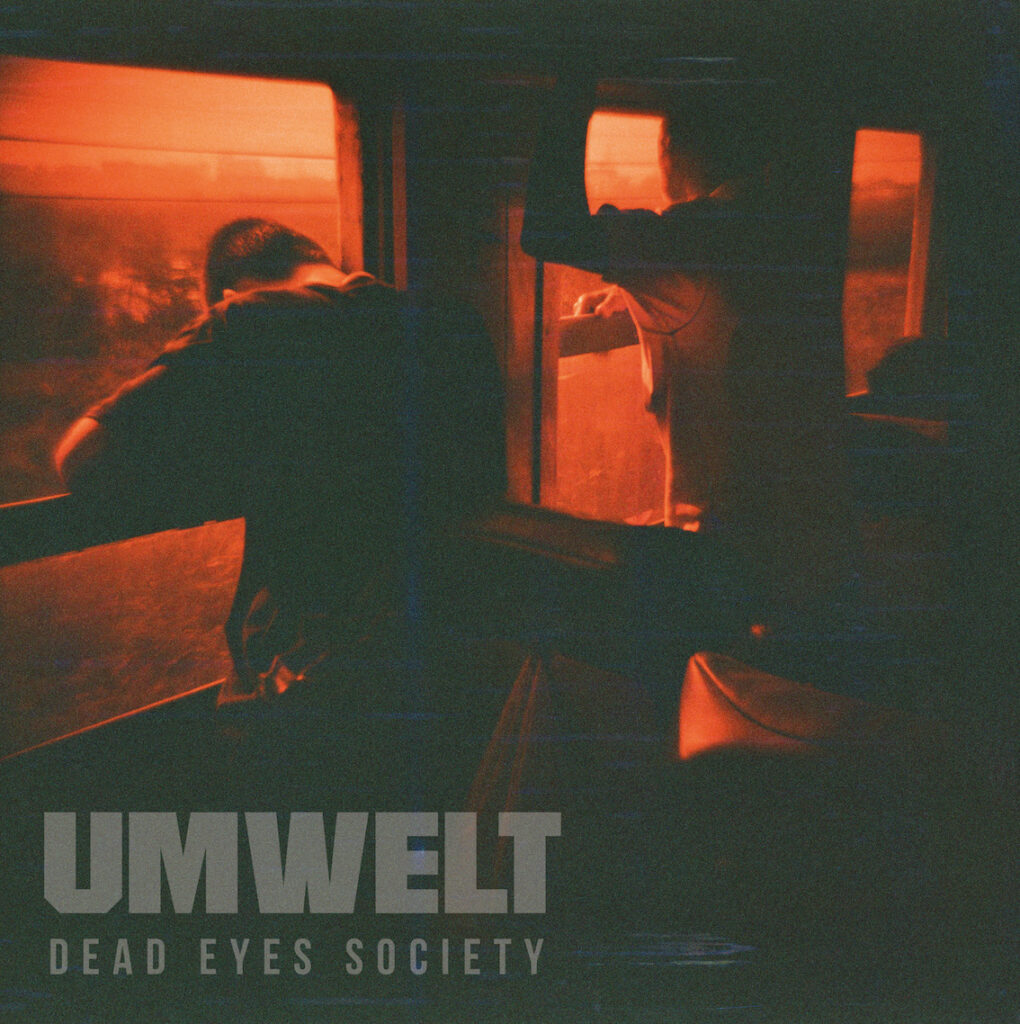 Umwelt is a truly rare underground electronic artist in the world of Techno and is without doubt one of the most important and prolific French electronic producers of a generation. A techno activist since the 90's boasting over 50 releases to date. Throughout his career he has crafted a pure analog, unmistakable, signature sound, mixing dark, cinematic melancholy with the electro-techno grit he is so renowned for.
The sound of the album is influenced by late 90's and early 00's techno contrasted with an avant-garde approach to recording and sound design. Throughout the album Umwelt lays down beautiful grooves and his space techno melodies in uncompromising fashion, blended with classic synthwork and run through his famous analog outboard chains. With "Dead Eyes Society" Umwelt has crafted his most powerful techno album to date and solidified himself as an exceptional artist and titanic figure of modern electronic music.
Released 22nd July on Double 12" Vinyl + Digital
BUY HERE:
https://monnomblack.bandcamp.com/album/dead-eyes-society-lp
Picture by acclaimed photographer Cam Linh, her work has been featured across multiple Parisian exhibitions and has worked closely with Umwelt over the past years.
LISTEN TRACK PREMIERE HERE:
Umwelt是Techno世界中真正罕见的地下电子艺术家,无疑是一代人中最重要和多产的法国电子制作人之一。自90年代以来,他一直是技术派的活跃分子,至今已发行了50多张唱片。在他的职业生涯中,他创造了一种纯模拟的、明确无误的、标志性的声音,将黑暗的、电影般的忧郁与他所擅长的电子-技术诺克风格相融合。

这张专辑的声音受到了90年代末和00年代初技术派的影响,与前卫的录音和声音设计方法形成对比。在整张专辑中,Umwelt以毫不妥协的方式铺设了美丽的节奏和他的空间技术音乐旋律,与经典的合成器工作相融合,并通过他著名的模拟板链运行。通过 "Dead Eyes Society",Umwelt制作了他迄今为止最强大的技术专辑,巩固了他作为现代电子音乐的杰出艺术家和巨人的地位。7月22日发行,双12寸黑胶+数字版
图片由知名摄影师Cam Linh拍摄,她的作品曾在巴黎的多个展览中出现,并在过去几年中与Umwelt密切合作。