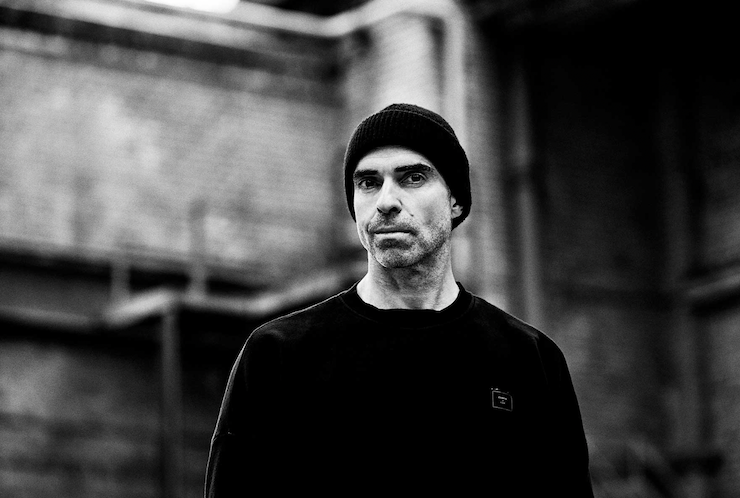 Chris Liebing and his legacy is long assured, but his craft never stops evolving. Whether as label head, podcast curator, DJ or producer, he continues to challenge himself and his audience to explore new realms in the electronic world.

And often ahead of the curve, too, from the early, hard-edged and loopy 90s sound which is back en vogue today, through his more stripped-back turn of the millennium minimalism and onto the cinematic atmospheres and broader alternative electronica of his latest albums on Mute. It's no stretch to say, then, that Chris Liebing's story is closely connected to the story of techno itself. 
Liebing is considered a global techno ambassador, but his ambitious album projects and direct club tracks excite and innovate as much as any new school star. A proudly forward-thinking attitude ensures that is the case as his DJ tools and studio setup constantly evolve. He continues to be an early adopter of emerging technology, too, just as he was with vinyl controllers, Traktor and when leading the way with full hybrid/live DJing.
These days, Liebing incorporates an ever wider sphere of sound into his own work. After an eight-year break from full lengths, 2018's Burn Slow on Mute was a creative rebirth that received critical acclaim and confounded all expectations. It was a melancholic mediation on gothic moods, looming apocalyptic landscapes and optimistic broken-beat techno that drew from his childhood love of Depeche Mode, Gary Numan and the New Romantic movement.
Remixes for Depeche Mode and Goldfrapp followed alongside a collaborative single with Charlotte De Witte, and 2021 brought a second album on Mute, Another Day.
It found Liebing exploring all new ways of expressing both his euphoric and melodic side, all with high-grade technical skill and meticulous sonic craft with a range of collaborators from Miles Cooper Seaton to Polly Scattergood. This exceptional form continued into 2023 as he returned to the club with his Love Those Who Fight With Passion And Faith EP on CLR, a passionate and politically charged call to the dance floor that joined Liebing and Luke Slater's remix of Depeche Mode's iconic 'Ghosts Again' in the first half of the year.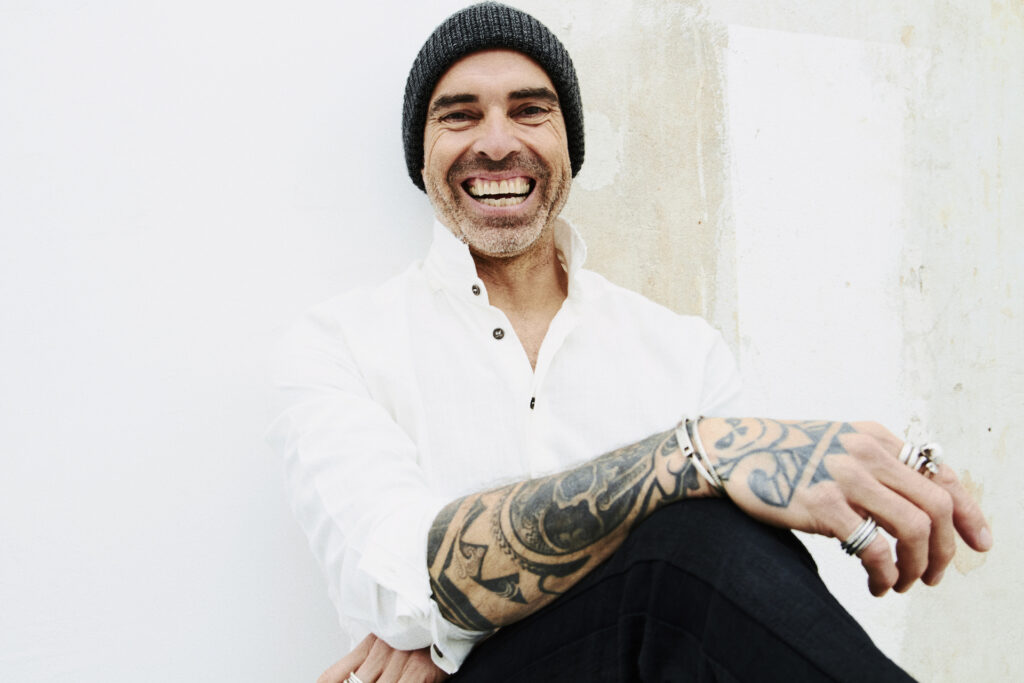 Born in Giessen and active ever since the 1990s, Liebing has always platformed the talent around him as much as himself: a long time before they were commonplace, he famously helmed his own CLR podcast.
For many years, it was the scene's most influential series, with a who's who of international pioneers at the helm. After that came the equally important AM/FM radio show, but now following a hiatus, the CLR podcast is back and pushing a fresh techno agenda, as is his iconic label of the same name.
In its first chapter, CLR stood for Chris Liebing Records, then Create Learn Realize, and now Create Learn Repeat – a subtle evolution that is at the heart of everything Liebing does. The label will always be synonymous with exciting techno and is now back hosting parties and festival stages.
Though his music is underpinned by pulsating menace and a stomping sense of drama, Liebing himself is friendly with a famous smile. It is the music that motivates him and the freedom that comes with increased experience. These days there are no limits, no expectations, but a continued love for the art and craft of techno that is taking him down all new creative pathways.  
Hello Chris, thank you for having you here. How are you doing today? Are you ready for NEOPOP?
I'm really good, the summer is going well and, of course, I'm looking forward to Neopop. I've been playing the festival for many years and it always feels a little like coming home. Seeing the familiar faces of the Neopop crew as well as knowing how fun it is never gets old. 
What did you prepare for the festival this edition? What kind of music trip do you think of for this occasion? Can you reveal anything about it?
I'm always preparing for new gigs, constantly tweaking my set up and always hunting for new music/promos etc. It's an ongoing process and it keeps things fresh for me (and hopefully the audience). In terms of specific preparations – always, but you'll need to come and hear that 😉
As we know the festival takes place in the spectacular location of Viana do Castelo and you are not the first time playing there .. How is the spirit of this place? what do you think is the best about it?
Portugal itself is such a unique place, and Neopop and its location are even more so. I'm really at ease there, and that means I enjoy playing and, ultimately, I have many happy memories of it. I think that's what creates the 'spirit' of parties sometimes, that collective memory, as well as the energy of the crew and crowd. 
Could you tell us about your recent collaboration with Luke Slater resulting in an amazing remix of Depeche Mode – Ghosts Again .. How was the process of the collaboration? How did that happen? Did they request you or did you come out with the proposal to work on it?
Thanks for the kind words! I've known Luke for many, many years and he is without a doubt one of the finest producers in techno as well as an amazing person, so it's kinda surprising that we hadn't worked together before like this. We're both huge Depeche Mode fans, and we both have strong links to Mute so the whole project made sense right from the beginning – it all just fell together. I'm just surprised it hadn't happened before!
You restarted the legendary CLR podcast series, why did you decide now was a good time?
Well, I relaunched CLR a few years back so the label has a platform again. When I did, I wanted it to be a little more focussed on newer talent which has worked out great so far with DEAS, Frankie Bromley and The Southern, for example. But, the downside of a label is you can't release everything you love, and can't support every artist you love which can be frustrating. With the CLR Podcast, we can shine the light on a huge array of artists I'm into, which is important in my opinion. Don't get me wrong, it's a labor of love – a lot of work goes into the curation, scheduling, promoting it etc but when people connect with artists because of it, it feels good. If you haven't checked the recent podcasts, please do!
More music features here