NEARBY RAVE Announced, Set to Shatter East-West European Festival Expectations, 18-20 August 2023, Altenburg 1964 in Prague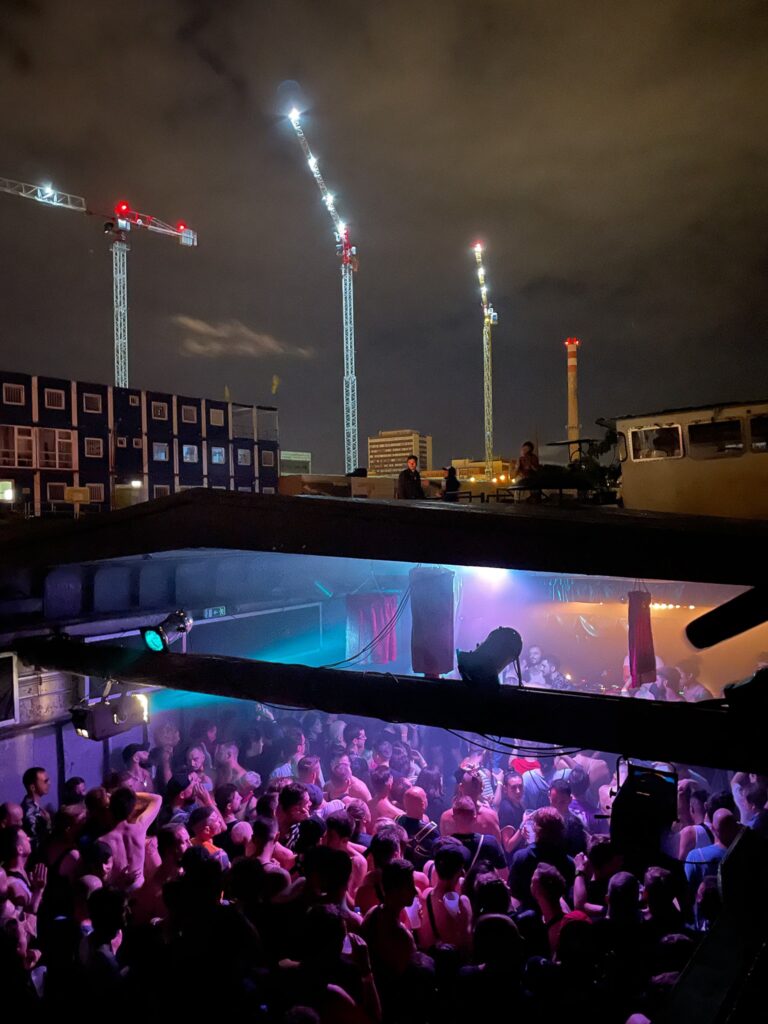 NEARBY RAVE will be hosted at Altenburg 1964 a unique venue converted from a multi-cargo freighter boat into a thriving summer music venue and nightclub.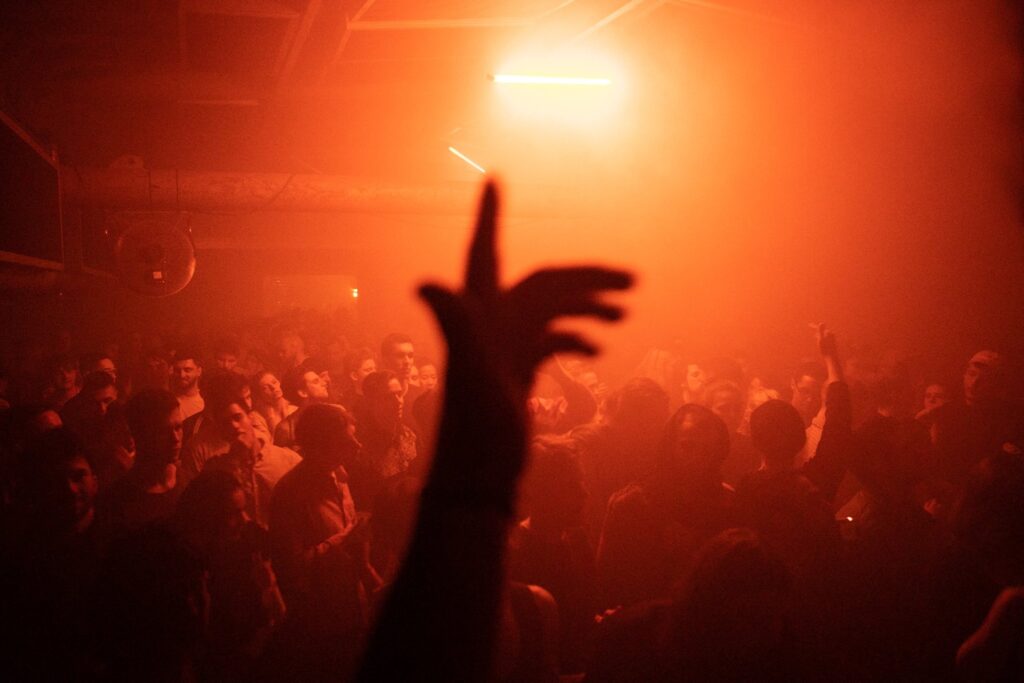 This location of NEARBY RAVE, equipped with a powerful KV2 sound system, harks back to the festival's roots, paying homage to its historic impromptu rave back in 2017.
This event, curated by Prague-based DJ and curator ARNIIIIIIII, aims to erase boundaries within the European music scene by cultivating a platform that encourages creative dialogue between East and West.
The three-day festival aims to dismantle preconceptions about East European productions, demonstrating Prague's emergence as a global hotspot for creative growth and industry innovation.
Headlining the festival is a curated selection of internationally renowned electronic music artists, including BABii (UK), BLOOMFELD (DE), CHEKA (UA), HAPPY NEW TEARS (NL), KOLOAH (UA), MCR-T (DE), MRD (NO), NASTYA MURAVYOVA (UA), and PHOLO (UK). An equally impressive lineup of local artists like 202FEARLESS, ANDRIIY KOSTYUKOV, ARNIIIIIIII, AXT, EXHAUSTED MODERN aka OBLAKA, NINA FARRINA, LOROK, TAIPEI8000000, PINK CONCRETE, SPACETRILLIAN, 8ss8nc8 & more TBA will grace the festival stage.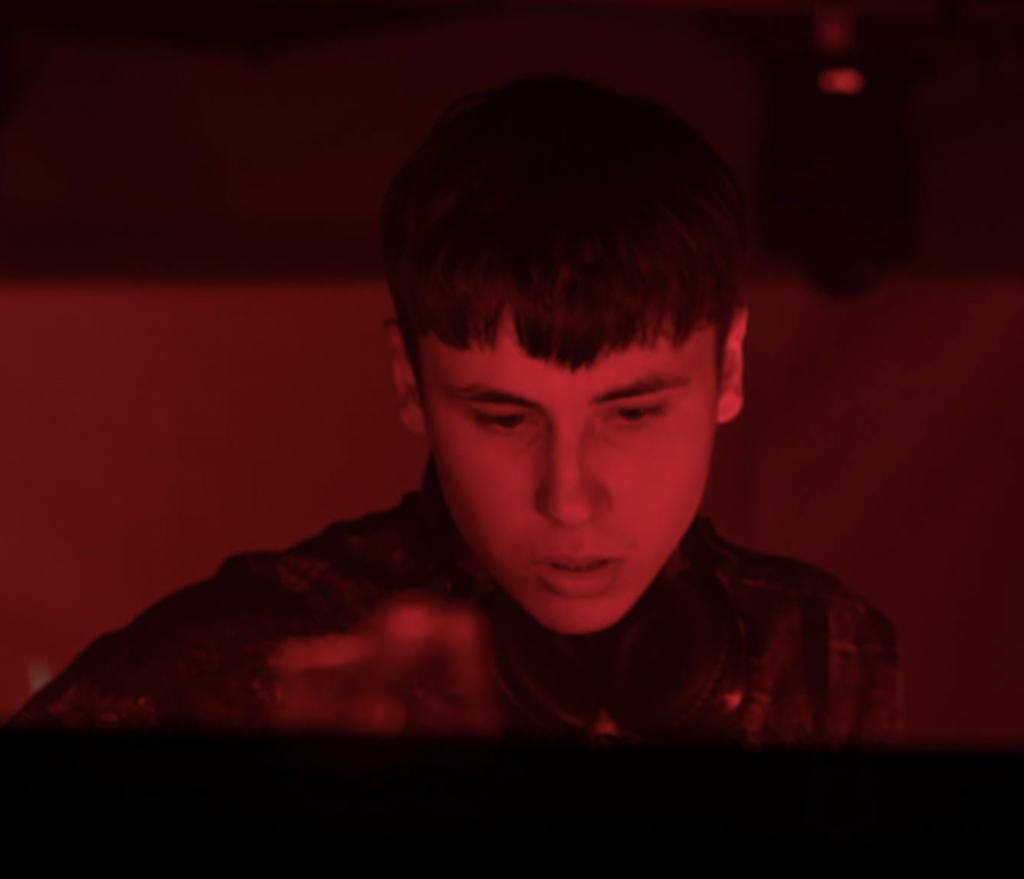 TAIPEI8000000 is known for his distinctive fusion of forceful tracks intertwined with delicate, melodious undertones.
As a co-founder of GLÜCK CARDIO, TAIPEI8000000 is deeply committed to nurturing Prague's underground music scene. Through this collaborative initiative, he champions the transformative potential of music, cultivating a platform that fosters innovation.
Producer and DJ Peyseyko808 primarily specializes in trap music.
He has collaborated with several prominent figures in the local rap scene, making the whole underground bounce to the beat.
However, in recent years, Peyseyko808 has embraced a dual musical identity — incorporating elements of techno, psytrance, and ghetto house into his newer selections.
Cheka is a Berlin-based DJ and sound producer hailing from Ukraine.
Over the past three years, she has shaken the global electronic music scene like an earthquake. She has been invited to perform across her motherland and well-known clubs throughout Europe, including KitKat and AboutBlank in Germany, Fuse and Trix in Belgium, Szpitalna in Poland, Scur14 in Norway, and Glazart in France. She has shared lineups with artists like Julian Muller, Schacke, TheBrvtalist, Stranger, and others.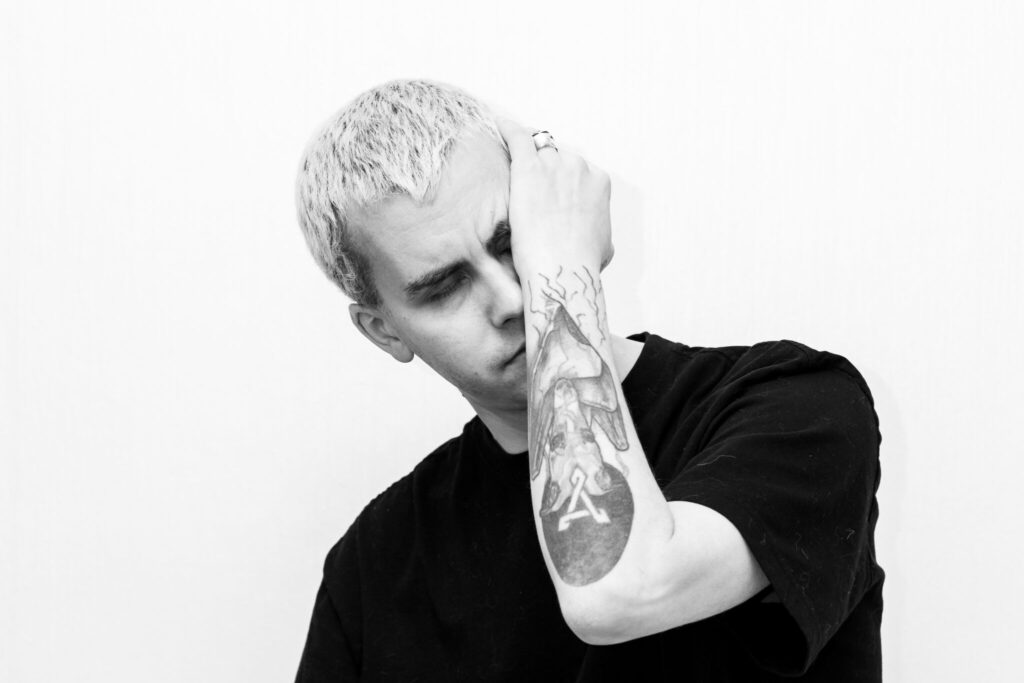 MRD has crafted his musical aesthetic from an eclectic mix of influences from both home and abroad.
His extensive experience as a producer for genres across the musical spectrum – from pop to hip-hop music – and the regular use of his own singing skills, have given shape to his own varying forms of electronic music experimentations, with melodic, nostalgic, and classic sounds blending effortlessly with subtle touches of new wave, ambient, hardcore and darker-feeling techno.
MRD has developed an indefinable and instantly recognizable signature sound, bringing fierce strength and character to each of his productions and performances.
The festival extends beyond music with a selection of local food vendors, flash tattoos, and "Freak to Pick" – an upcycled market, fostering a community atmosphere that encapsulates the essence of NEARBY RAVE.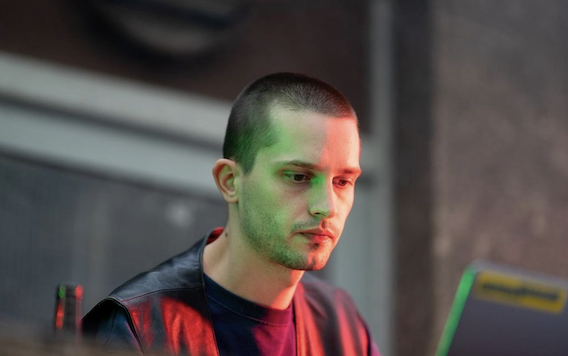 Andriy Kostyukov is a Kyiv-born and Prague-based DJ, produser, and curator of Motsion formation.
His attention is fully devoted to creating music — Andriy's exclusive works and sets were appreciated at Paris Fashion Week 2019, festivals such as Brudnyy Pes and Voyage Culturel, and worldwide venues like ∄ (Kyiv), Arkaoda (Berlin), Fuchs2, and Ankali (Prague), Murmur (Amsterdam). At NEARBY, we'll be witnessing his boat-shaking live performance filled with trippy techno, upbeat glitch, and bass.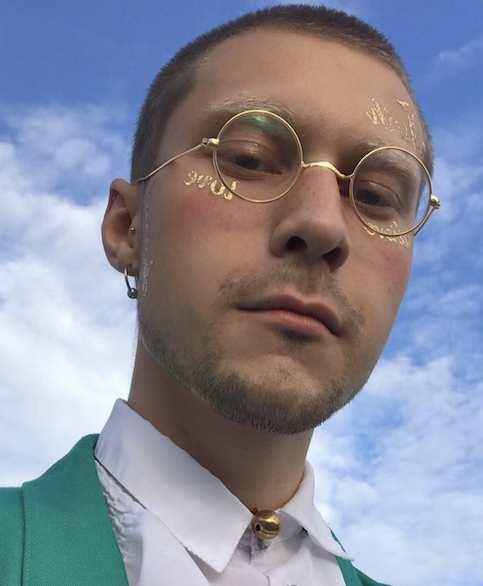 Lorok, a core member of the KSK crew, shines as a Prague-based DJ and Visual Artist.
His multifaceted talents seamlessly blend music with visual art. Embracing experimentation, Igor combines contemporary graphic design elements with skilled technique, resulting in artwork that boasts both intriguing motifs and playful essence. Be ready to shake your body and fall into complete trance euphoria.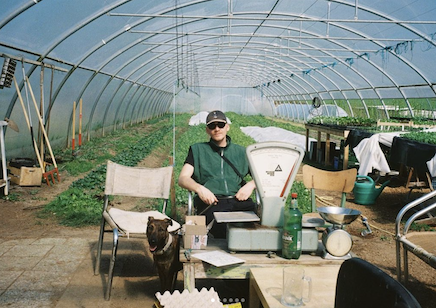 Kuba'93 stands out as a prominent DJ and co-owner of the Czech label Harmless Youth.
From 2013 to 2018, he played a pivotal role in organizing the KONNEKT club night. Since 2016, he has been releasing music from both local talents and international artists through his imprint Harmless Youth. He held a residency and was among the pioneers featured on Punctum radio and maintained a residency on Radio Laude. KUBA'93's musical style has evolved to become more eclectic and open-minded. He takes pleasure in curating music across various genres, ranging from tribal rhythms with an eclectic voodoo dance flair to slow, introspective compositions — all characterized by their dark undertones.
Koloah is a Ukrainian rave hero who's significantly impacted the local electronic scene.
For more than a decade, his musical path has taken him through a cross-section of underground, famous clubs and parties such as Closer, Схема, ∄, Tresor, Berghain, and more.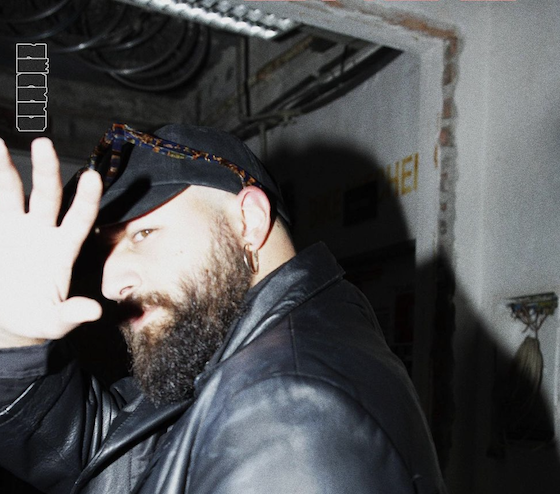 ARNII, Georgia-born, is based in Prague for almost a decade now. Having nurtured respect and love for the local scene and inter-club collaborations, he is a hands-on curator and DJ playing anything from UK-infused techno, bass, neo-grime, and experimental club music.
Driving force behind FUCHS2 dramaturgical revival, the creative brain behind ever-changing ONYX club nights, and radio host / sonic explorer at Radio Punctum.
Blessed to announce that Nastya Muravyova is set to perform on NEARBY RAVE 2023!
Hailing from Ukraine, she is a world-known DJ acknowledged for skillfully blending 4×4 techno rhythms with breakbeat, ebm, and electro components, keeping it Kyiv style strictly. Emerging from her formative experiences at Cxema events and various clubs across her motherland, Nastya has become a prominent figure representing the dynamic Ukrainian rave culture, known for its high-energy and vibrant style. Alongside her achievements, Nastya holds a residency at both Fuchs2 and Veselka, further boosting her presence within the electronic music scene. Her remarkable talent has transcended Ukraine's borders, with performances gracing eminent venues like Berghain, and appearances at festivals such as Poland's Unsound and Slovakia's Pohoda Festival.

Hailing from a diverse background, Happy New Tears is a Zambian-Dutch artist based in Berlin. She began her music journey with the support of Berlin Community Radio and is a proud graduate of the No Shade program, which supports female, non-binary, and trans DJs.
Making appearances behind the decks in venues such as Panorama Bar, Tresor, OHM, Garage Noord, La Station Gare des Mines and having shared lineups with LSDXOXO, Croatian Amor, Juliana Huxtable, LYZZA, De Schuurman and Roly Porter, her artistic vision flows further into curating music compilations for CTM Festival as well as music production.
202FEARLESS is a talented DJ and producer hailing from Prague, Czech Republic.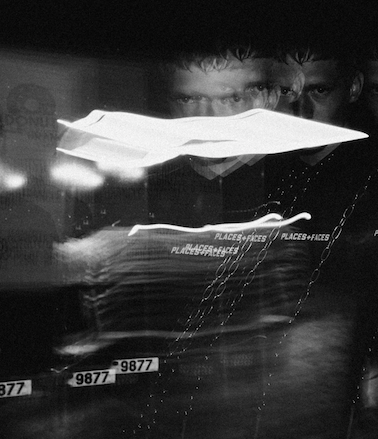 He has gained a reputation as an innovative and boundary-pushing artist in the electronic music scene. As the resident DJ at the GLÜCK CARDIO, he brings his unique style of Post Club, Techno, and Baile genres to the dance floor. With a focus on experimentation and exploration, his sets are always fresh and exciting, keeping the crowd moving and engaged throughout the night.
BABii, the alter-ego of the master creator, world builder, and electronic adventurer Daisy Warne, is about to perform live at NEARBY RAVE 2023
Her latest collaborative mixtape "SCREAMER," released last year, showcased her talents alongside influential producers like Iglooghost, umru, SV1, Jennifer Walton, Pholo, and Warpstr, drawing inspiration from British dance music genres such as bassline, garage, and DnB. An extended version of the mixtape "SCREAMER_edit_Vii" with five new tracks was followed by a Splice pack for umru's moments, and collaborations & remixes with Lil Mariko, Jianbo, DITZ & WTRGRL.
Masha Kornieieva aka AXT is from Kropyvnytskyi, Ukraine. She's a DJ, sound producer, resident of ONYX (Prague), and a co-owner of the Motsion — a Ukrainian multidisciplinary formation focusing on audio and visual performances.
Nina Farrina's involvement in the scene is truly impressive.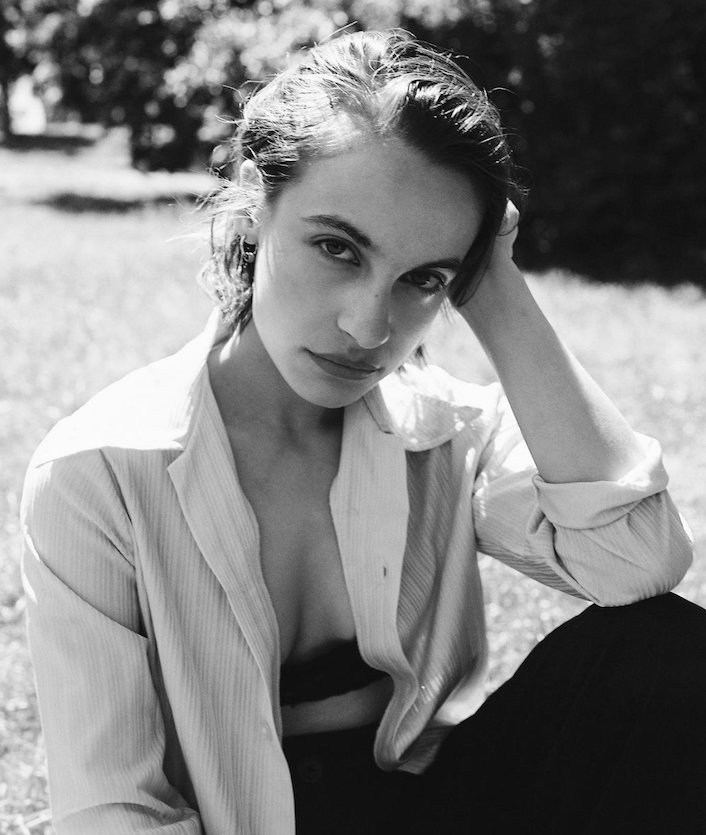 She's a co-founder of Cliwax in Bratislava. Following her move to Prague, she became an integral part of the "No Remorse Rave" collective.
Notably, she's embarked on a fresh venture called "Bruxa," a project centered mainly around techno. Her prowess has earned her a spot as the latest addition to the esteemed FUCHS2 residency roster. Beyond her musical pursuits, Nina Farrina exhibits a keen interest in art, manifested through her paintings, drawings, and designs.
Kaa Glo, co-founder and mama of Prague-based Whiskas collective, legendary Fuchs2 club resident, frog obsessed nail enthusiast likes to play hard & fast tracks which give you serotonin.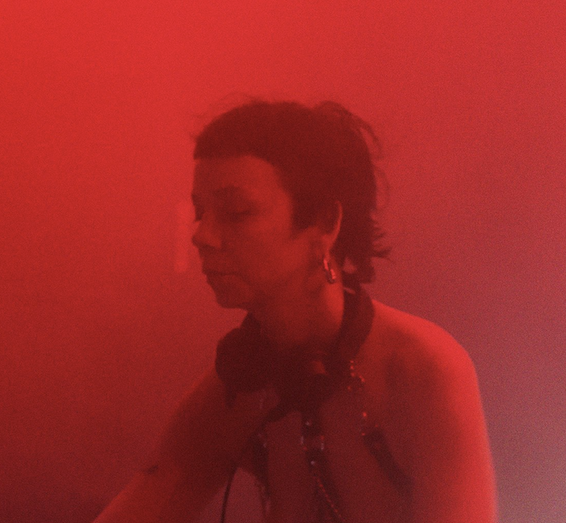 NEW MAGIC MEDIA is the moniker of a DJ, visual artist and writer based in Prague. New Magic Media started as a VJ (mainly at the infamous Prague's Neone club) but shortly converted behind the decks.
S/he wrote about music for media such as A2, Alarm or Radio Wave, where she was running her own weekly radio show focused on experimental and hybrid forms of contemporary club music.
Now s/he is a resident of Community Radio Punctum with their bi-monthly show called Wenom and from 2021 also a resident DJ of renewed Prague's club-legend Fuchs2. Lately in her club sets New Magic Media often reflects on her free-party and noise/punk roots, inviting more unsettling and ravey sound, but also makes room for exploring fresh experiments or more listening ambiances.
Spacetrillian is Bratislava-born Prague-based synthesizer witch and member of the Onyx crew. She focuses solely on live sets, always trying to evolve thus often changing her approach to music.
Inspired by everything from experimental music to freetek, she can be recognized by the combination of fast heavy rhythms and chopped glitchy vocals.
KEYI MAGAZINE, a media partner, will have double duties and provide photos and music. We are an independent platform dedicated to discovering and promoting new talents worldwide, primarily in Asia and Europe.
Berlin Bunny is a project focused on dj and music production, which its name granted the VJ / Animation project in which the artist was involved. Born in Poland, but currently based in Berlin.
Her style has a strong punk, industrial, alternative music background, where her danceable and eclectic mixes contain a combination of modern electronic techno sounds and retro electro/synth wave vibes strongly inspired by Berlin's underground scene.
Her music is going over the boundaries touching such genres as new wave, EBM, new beat, post-punk and some old school and trashy sounds from the 90's or 80's.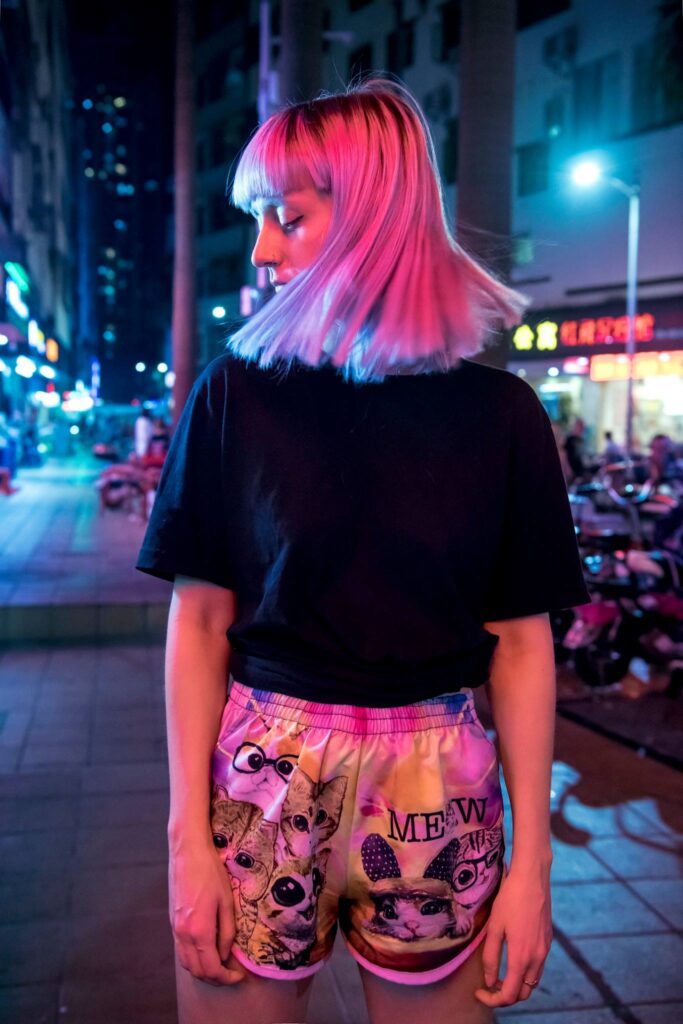 Eyes Dice is a DJ, photographer, music journalist, co-founder of the KEYI Magazine platform which connects fashion-music and art in one place, and co-founder of Dark Disco.org label.
Head of creative agency www.keyi.eu. Based in Berlin. Playing fast-forward techno and electro trip with the pinch of ebm energy, originally from Poland but spent 5 years in Asia playing in clubs like Dada Beijing, Oil Shenzhen and Saferoom Bangkok or Vinylhouse Shenzhen. Recently played a variety of gigs across South America in Chile, Peru, Costa Rica or Columbia. He also played in legendary Berlin locations like Sameheads, Dream Baby Dream where he hosts events from time to time. Recently played in Urban Spree, Kitkat and had his debut in Kantine am Berghain.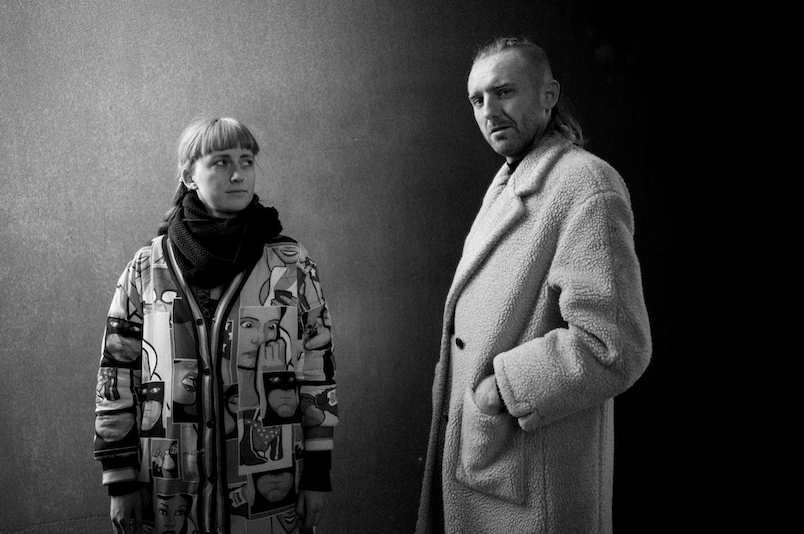 The formation of NEARBY RAVE serves as a milestone in expanding their creative journey, marking his unwavering dedication to dissolving the divide between Eastern and Western European creative landscapes.
This festival is a beacon for industry professionals, highlighting Prague's untapped potential as a melting pot of global creativity and innovation.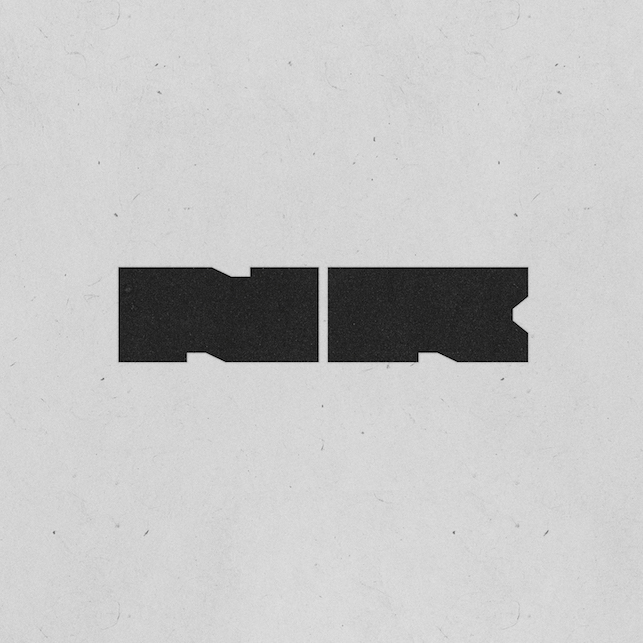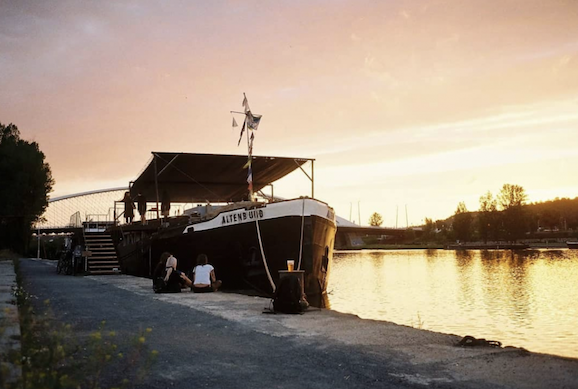 For tickets and further information about the festival, visit
Socials to follow