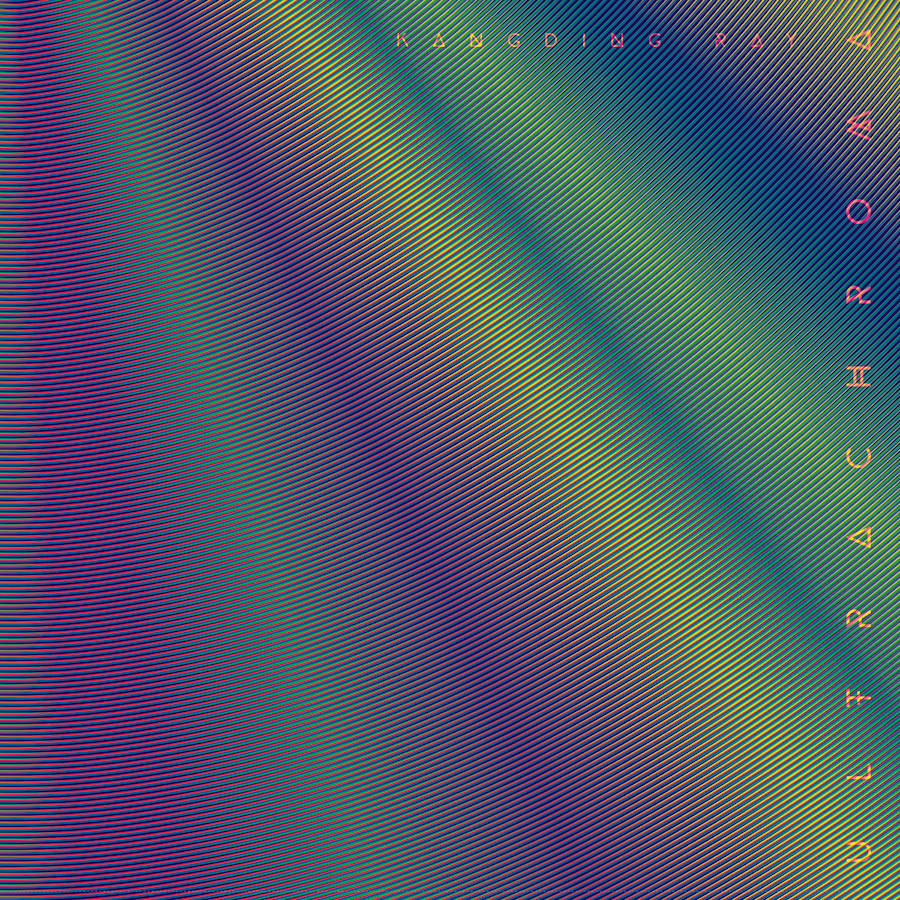 Ultrachroma shows the esteemed producer at the height of his craft, pushing his unique sonic signature of angular beats and hyper detailed textures towards new frontiers.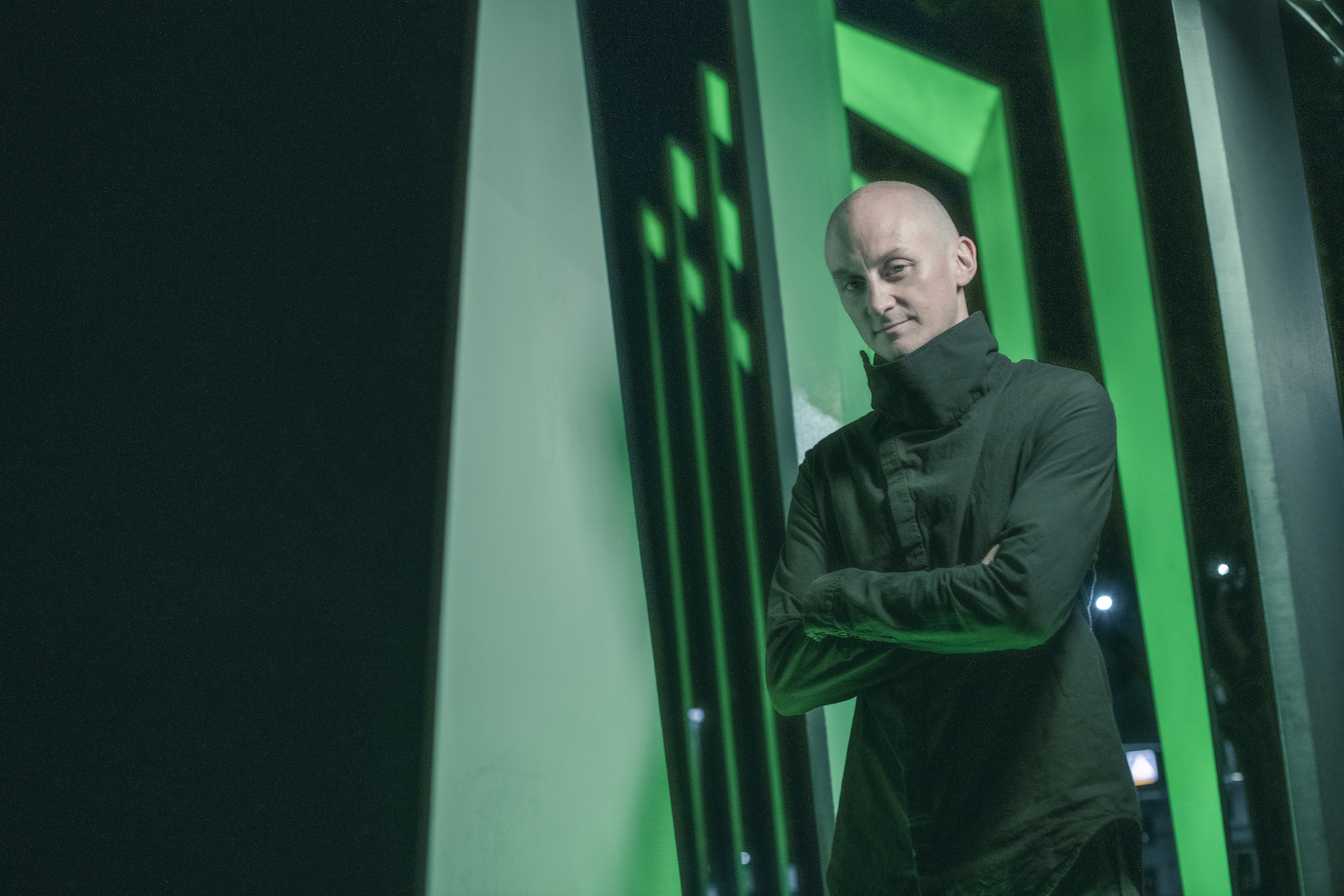 Kangding Ray about the album:
"This album is the result of 3 years of sonic research into finding new directions to develop my music. Over time I have gradually evolved from my early works of filigrane ambient to a much more club-focused sound. Now that I have my own platform with ara.
I wanted to experiment further and beyond techno, leave some of my habits and compositional gestures behind, question my intentions, and then see what i can find that way.
There are two ways to react to the current chaos we live in : either you emphasise the dystopian and nihilistic feeling of the world out there, or you propose new directions and alternatives. I wanted this album to be an oblique take on a possible psychedelic future : hyper-digital, intricate, nervous, but also colourful and ultimately really beautiful. Like what is left of dance-music after an ego death."
"这张专辑是3年来为寻找发展我的音乐的新方向而进行的声学研究的结果。随着时间的推移,我已经从早期的filigrane ambient作品逐渐发展到更注重俱乐部的声音。现在我有了自己的平台–Ara。
我想进一步实验,超越Techno,把我的一些习惯和作曲姿态抛在脑后,质疑我的意图,然后看看我可以通过这种方式找到什么。
对我们目前所处的混乱状态有两种反应方式:要么你强调外面世界的乌托邦和虚无主义感觉,要么你提出新的方向和替代方案。我希望这张专辑是对一个可能的迷幻未来的斜视:超数字的、复杂的、紧张的,但也是多彩的,最终真的很美。就像舞蹈音乐在自我死亡后留下的东西。"
How does it relate to your other recent works?
Predawn Qualia ( the first EP on my own imprint ). My releases on Figure, which are much more functional and techno-focused, and "61 Mirrors", the soundtrack for the SKALAR installation which i released in 2020 , were all records i made during the rather long process of making this album, so they share a similar sonic signature, but in different forms, and tailored to different moments and places. Sound only becomes real through space and time, so the same music will have a different meaning depending on the context where it is diffused.I feel inspired while navigating the areas between what is considered experimental and what is usually expected in dance music. The communal experience and the spiritual epiphanies that t he ritual of collective dance can provoke are elements i try to integrate in a conceptual artistic framework.
Predawn Qualia(我自己唱片公司的第一张EP)。 我在Figure上发行的唱片,更注重功能和技术,以及我在2020年发行的SKALAR装置的原声带 "61面镜子",都是我在制作这张专辑的相当长的过程中制作的唱片,所以它们有类似的声音特征,但形式不同,而且是为不同的时刻和地点量身定做。声音只有通过空间和时间才能成为现实,所以同样的音乐会有不同的意义,这取决于它被扩散的背景。我在浏览被认为是实验性的东西和舞蹈音乐中通常被期望的东西之间的区域时感到有灵感。 集体舞蹈的仪式所能引起的公共体验和精神顿悟是我试图在一个概念性的艺术框架中整合的元素。
How was the process of releasing it yourself?

I feel that at this point of my career I want to have full control on my creative process, and be able to create an entire universe around a release. That's why ULTRACHROMA will not only be a record, available in vinyl and digital, but also take the form of an audiovisual installation, some art editions, a series of generated NFT's and a permaweb archive. The aim of the label is to build a community of listeners who are passionate about the music rather than the persona behind it. Like-minded people supporting artists who are approaching creation in a similar manner : that means focused on developing a specific, singular and sometimes multidisciplinary artistic approach to electronic music.We have some incredible releases coming up in various forms from the likes of Polygonia, Sorcery and some other new artists that we will announce in the next months, i feel very lucky to have them on board.
我觉得在我职业生涯的这一点上,我想完全控制我的创作过程,并能够围绕着发行的唱片创造一个完整的宇宙。这就是为什么ULTRACHROMA不仅是一张唱片,有黑胶和数字版本,还将采取视听装置的形式,一些艺术版本,一系列生成的NFT和一个permaweb档案。
这个标签的目的是建立一个对音乐而不是对其背后的人物充满热情的听众社区。志同道合的人支持那些以类似方式进行创作的艺术家:这意味着专注于发展一种特定的、单一的、有时是多学科的电子音乐艺术方法。
我们有一些来自Polygonia、Sorcery和其他一些新艺术家的令人难以置信的发行,我们将在未来几个月内宣布,我感到非常幸运能有他们的加入。
ORDER ALBUM HERE:
https://kangdingray.bandcamp.com/album/ultrachroma
Soon more photos and in-depth interview on our channels and in print issue @keyimagazine