"The Heart of Techno"
"The Essence of the Underground"
Last Saturday, July 2nd, another page was written in the history of Sound Waves with the 21h of odyssey gathering 4,000 ravers in Esmoriz. After 2 years of waiting to be together, festival-goers celebrated like never before at the biggest rave held in Portugal and allowed the festival to achieve the stamp of the best edition ever for the year 2022, something that will remain as a milestone in the existence of the event.
The Sound Waves enclosure with 7500 m2, decorated with the colors of the event (black and red), vibrated from 4 pm on Saturday, July 2nd, until 1 pm on Sunday, July 3rd. At the venue 2 stages marked the big difference from previous years. The Mainstage that received the main line up with Ben Klock, Boston 168, Dave Clarke, Planetary Assault Systems aka Luke Slater, SNTS, Stella Bossi, Toni Alvarez and the portuguese artists like Carol D'Souza, Carlos Manaça, Du/Art, Danni Gato, Link98, Miss Sheila and Nuno Clam. The Circus Stage, gave way to the second stage and was held inside a circus tent, being the launching pad for new national artists from Portugal. In total, there were 37 artists and 35 performances, divided between the two stages that were in Esmoriz to delight the audience.
In the city by the sea, home of Sound Waves in recent years, the public present also had a food court, two VIP areas and many surprises, among them, the artist and tattoo artist Elisa Rezende who made exclusive designs for music lovers. electronics with the "stamp" of the real rave in Portugal.
The only festival with the heart in techno and the essence in the underground received in Esmoriz, the thousands of festival-goers with full chests and open arms, energy and with all the soul in the world where they showed how happy they were to be back home.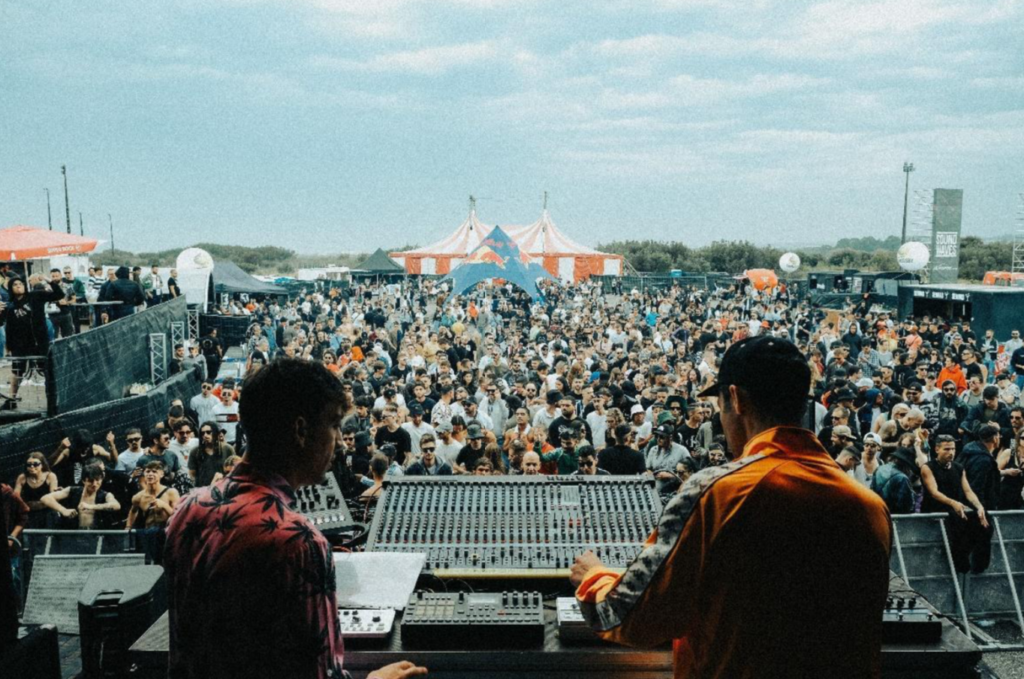 In the 15th edition of Sound Waves, nostalgia was the watchword and the pleasure of dancing together with the techno community they love so much was the motto for hours of spontaneous or already rehearsed choreography among the public that never stopped dancing, to create new friendships. and to meet old friends that I haven't seen since 2019 and that was the "real drop" throughout the 21h of the event that was memorable.
In 2023, the Sound Waves Festival promises to return to celebrate its 18th birthday of existence and the organization adds that the 16th edition is scheduled for the first two weeks of July where, once again, the ravers together, like a true big family that they are, will show their passion for techno and the underground in that which is the biggest rave in Portugal.
SOUND WAVES