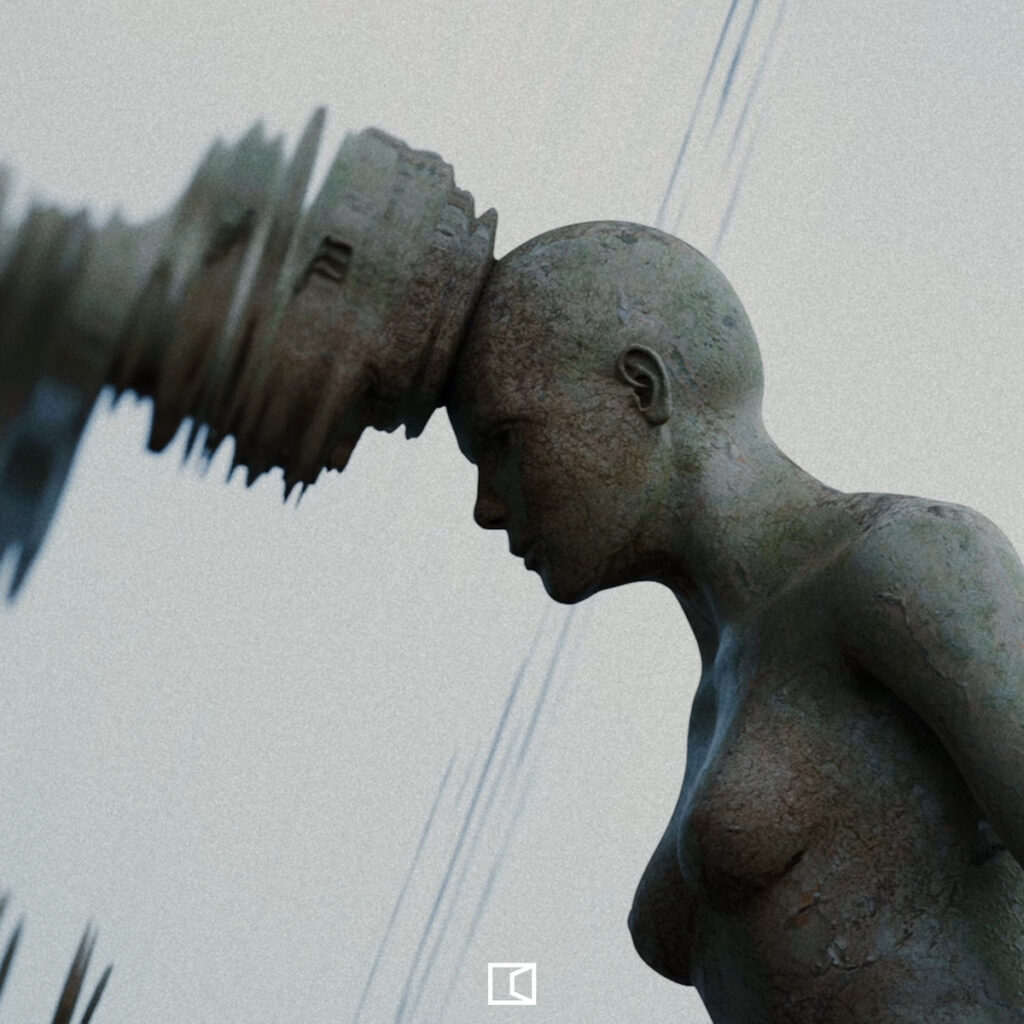 The Allegorist – Born in the fast-moving river, she was part of it. The river didn't cause her to be who she was, but it was her origin in this life.
She could have stayed, but a beat in her heart made her fingers tremble; a longing in her spirit for life and a driving force in her mind called her by her name. And so she left to risk, live, explore, and follow the invisible.
她出生在快速流动的河流中,是它的一部分。河流并没有导致她成为她,但它是她今生的起源。她本可以留下来,但她心中的跳动使她的手指颤抖;她的精神中对生命的渴望和她头脑中的驱动力呼唤她的名字。于是她离开了,去冒险,去生活,去探索,去追寻无形的东西。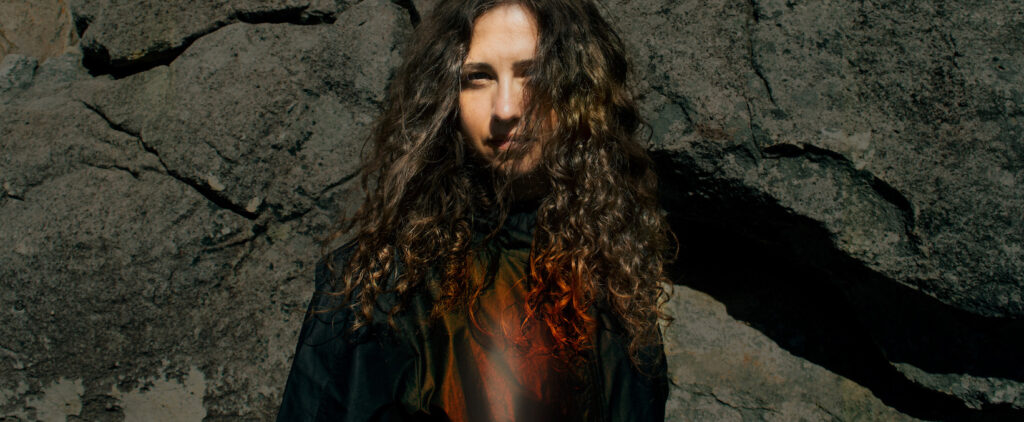 Today, in the deep silence of the cold midnight, she couldn't fall asleep. It was all the effort of the journey that kept her awake. Gray fog lay heavy on her mind. Resting her head on a stone with her legs tucked up, her heart was be- ating in pain, and her limbs felt heavy and tired. All those years spent walking thousands of miles through deserts and winds, climbing up mountains and swimming through seas, learning where to take turns, how to read meanings in the stars, studying maps of various cultures, seeking knowledge of all kinds, and still, now, she was lost.
今天,在寒冷的午夜的深沉寂静中,她无法入睡。是旅途中的所有努力让她保持清醒。灰色的雾气沉重地压在她的心头。她把头靠在一块石头上,双腿蜷缩起来,她的心在疼痛,她的四肢感到沉重和疲惫。这么多年来,她在沙漠和狂风中行走了数千英里,爬上山,游过海,学习在哪里转弯,如何读懂星星的含义,研究各种文化的地图,寻求各种知识,而现在,她仍然迷路了。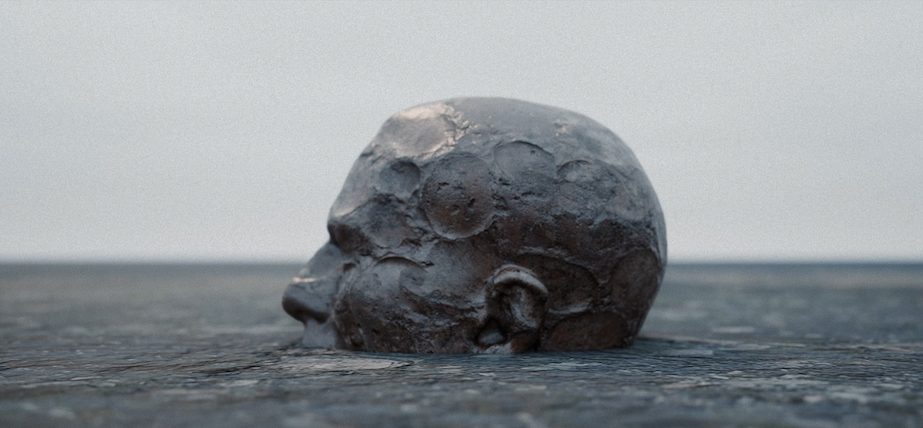 Dreaming of answers within her, she woke in the light of tomorrow, and bet- ween the trees on the little meadow wet with dew, the first rays of spring's sun beamed through.
梦想着她内心的答案,她在明天的光芒中醒来,在被露水打湿的小草地上的树木之间,春天的第一缕阳光照射进来。
WATCH THE VIDEO HERE:
"In the music video, 'Whispers Of The Wind' I'm telling the tale of TEKHENU.
TEKHENU is an allegory for meaning, and purpose, something that we are all bound to and that connects us all. We all have our own individual paths in life, which are also intertwined.
We have our own truth, one perspective of the whole, and our unique experience and journey in life.
We all are sort of going towards TEKHENU and it looks different for all of us. We are a part of the Endless, and the wind symbolises the subtle feelings that guide us, our inner voice and intuition.
"在音乐视频《风中私语》中,我讲述了TEKHENU的故事。TEKHENU是一个关于意义和目的的寓言,是我们都受到约束的东西,它将我们所有人联系在一起。我们都有各自的人生道路,而这些道路也是交织在一起的。我们有自己的真理,对整体的一个观点,以及我们独特的经验和人生旅程。我们都算是在走向TEKHENU,它对我们每个人来说都是不同的。我们是无尽的一部分,而风象征着引导我们的微妙感觉,我们内心的声音和直觉。
TEKHENU is something entirely different for all of us and at the same time, also just the same. That's why the main architectural object looks different from each angle to every character in the music video.
TEKHENU对我们所有人来说都是完全不同的东西,同时也是一样的。这就是为什么主要的建筑物体从每个角度看都与音乐视频中的每个人物不同。
Sometimes we don't know what to do next. In those moments it's good to look for answers in silence. In this solitude, we can look for guidance and messages carried to us by the wind. It's not easy to face the unknown, but the deepest voice inside us, always tells us the truth." The Allegorist
有时我们不知道下一步该做什么。在这些时刻,在沉默中寻找答案是好的。在这种孤独中,我们可以寻找指导,寻找风带给我们的信息。面对未知的事情并不容易,但我们内心深处的声音,总是告诉我们真相。" 寓言家
Awaken Chronicles.:  https://linktr.ee/awakenchronicles
Visual artist Paweł Mielnik.:  @pjmielnik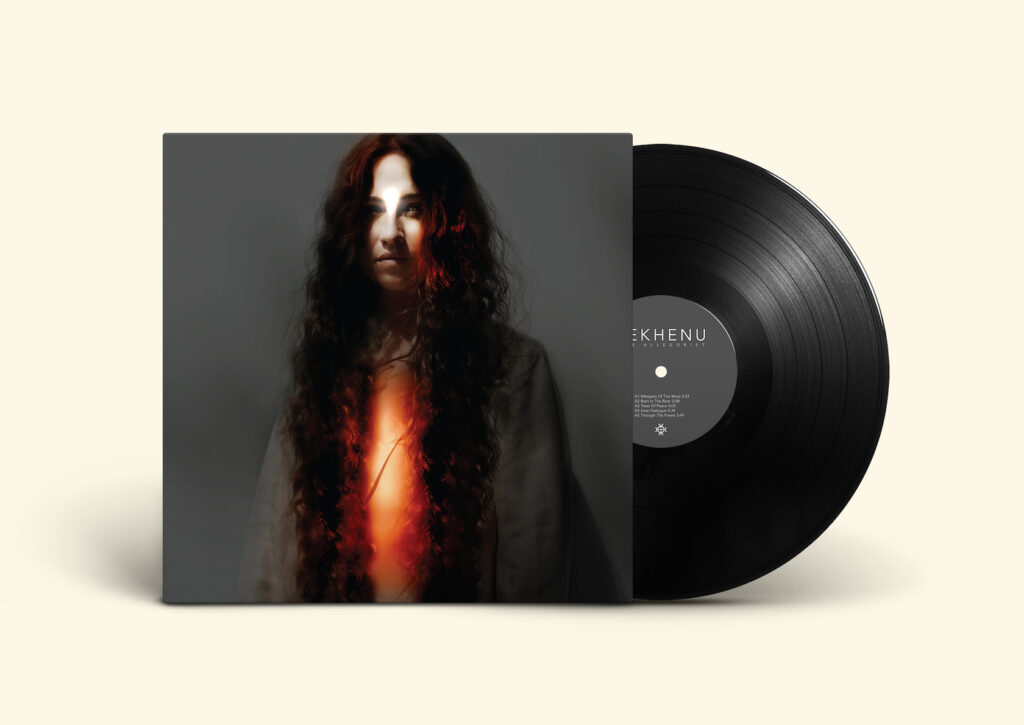 Pre Order:
https://theallegorist.bandcamp.com/album/tekhenu
Socials to follow:
http://linktr.ee/TheAllegorist
https://theallegorist.bandcamp.com
https://www.theallegoristmusic.com
https://songwhip.com/theallegorist
https://www.annajordanproject.com
https://linktr.ee/AnnaJordanProject
Get more music features here
order the last print of KEYI Magazine – here