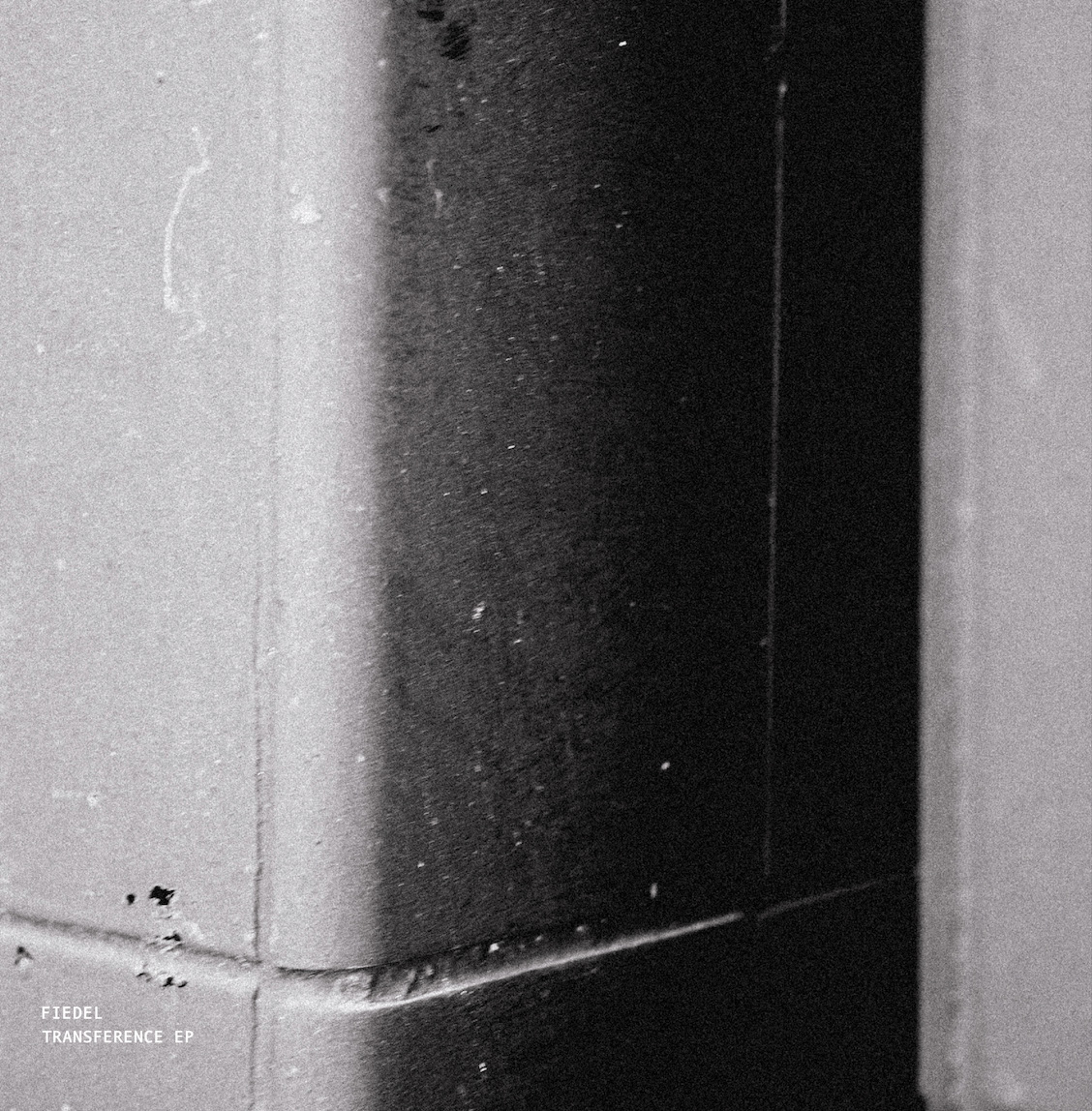 Novel German Techno label KIAS is the label of Kiss Klub, a long standing club night at Nürnberg club Die Rakete.

This first release is aptly titled 'Transference' in reference to the discombobulated personal journey experienced by many artists & creatives since March 2020.

'Transference' manages to create a highly danceable, yet slightly dystopian dance narrative, fiercely roaming through a colorful techno spectrum.

The A-Side features two variations on an intense marching theme seasonably titled 'Filmriss' (mental blackout). Both versions are teeming with Fiedel's best signature sounds, while also slightly reminiscent of Floorplan's finest disco-techno tunes.
The 'Filmriss' theme is an imperious summon to the feet, while the tracks on the B-Side, remindful of iconic old-school MMM hits, clearly appeal to the dancer's hips & booty.

'Dirty Deeds', on B1, is a feel-good, groovy tune, whereas B2 'Incheon' slowly progresses into trippy tribal vibes.

The EP comes with extra digital goodies in the form of two carefully crafted bonus loops.

Fiedel is widely known for his long-standing DJ residency – almost two decades, at Ostgut/Berghain. He is also one half of legendary live duo MMM – Messe der Meister Von Morgen, together with Errorsmith.

Be it in the DJ booth or in the studio, Fiedel is a master of precision. His productions have been featured on such outlets as Ostgut Ton, Pure Trax, Body Trax, Liberta or Seelen Records to name only a few. He also runs the labels Fiedelone, Fiedeltwo and Super Sound Tool.
新颖的德国技术唱片公司KIAS宣布了Fiedel的首张唱片
新颖的德国技术品牌KIAS是纽伦堡俱乐部Die Rakete的长期俱乐部之夜–Kiss Klub的品牌。在首张EP中,KIAS收录了Ostgut的FIEDEL的4首曲子。
这张首发专辑被恰当地命名为 "Transference",这与2020年3月以来许多艺术家和创作者经历的混乱的个人旅程有关。
转移 "成功地创造了一个高度可舞的,但略带歇斯底里的舞蹈叙事,激烈地漫游在一个多彩的技术光谱中。
A面的特点是在一个强烈的行进主题上有两个变化,季节性地命名为 "Filmriss"(精神停滞)。这两个版本都充满了FIEDEL最好的标志性声音,同时也略微让人想起Floorplan最好的迪斯科-techno曲调。
Filmriss "主题是对脚步的有力召唤,而B面的曲目则让人联想到MMM的标志性老派歌曲,显然对舞者的臀部和臀部有吸引力。
B1的 "Dirty Deeds "是一首感觉良好、旋律优美的曲子,而B2的 "Incheon "则慢慢地进入了迷幻的部落氛围中。
这张EP以两个精心制作的奖励循环的形式提供了额外的数字礼物。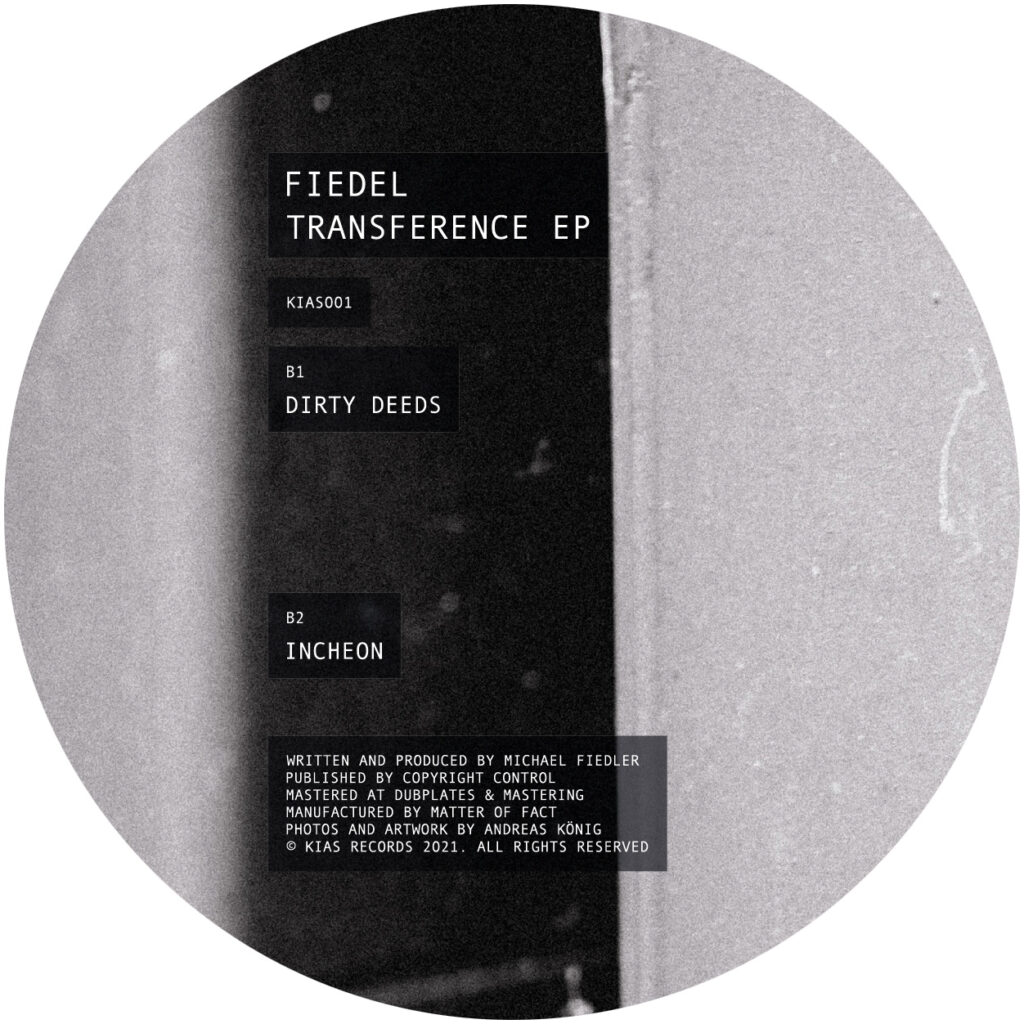 BUY HERE: