Berlin Fashion Week started with a new Berlin Contemporary Concept and celebrates solidarity.
New Year started with fresh fashion inspirations from around the world, also at the Berlin Fashion Week. All week full of the shows left us energised and loaded for the upcoming year. Some shows warned us : like the climate activists interrupted the show of Anja Glockel – the designer who's creations were worn by politicians like Angela Merkel a German former politician and scientist who served as Chancellor of Germany.
We picked our favourite brands and designers with little introductions to encourage you to discover more about them.
OLIVIA BALLARD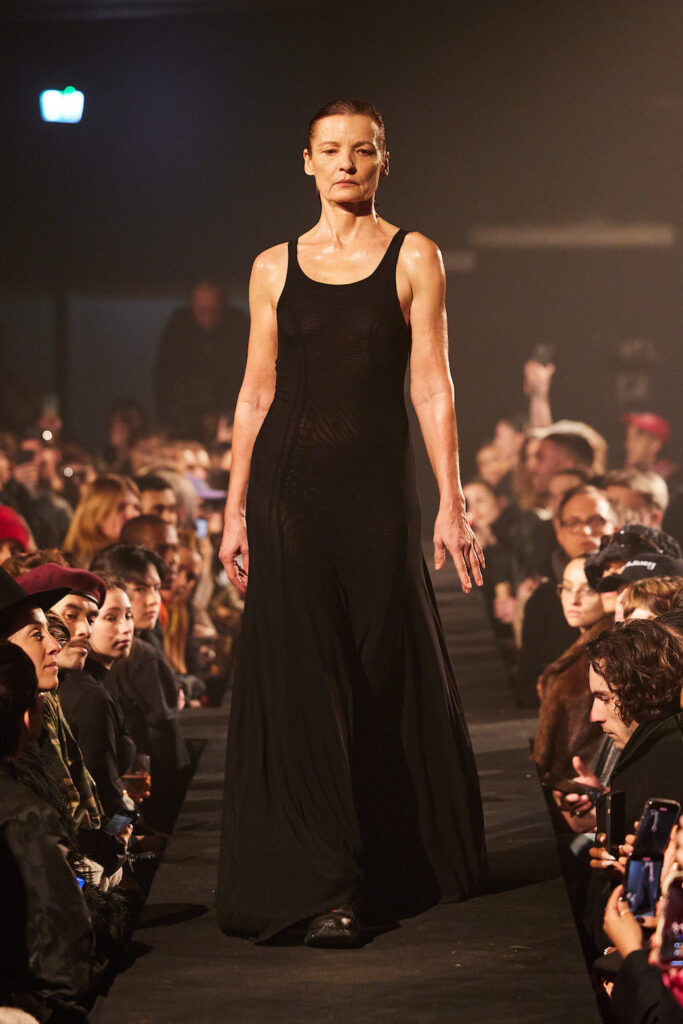 She studied art in the USA, today Olivia Ballard is a self-taught fashion designer and founded her label in Berlin in 2020. The native New Yorker has already made a name for herself with her unisex looks, which are harmonized perfectly with the body. Although these are often described as "hyperfeminine", they are intended for all genders, all bodies and all ages.
Through the use of special stretch materials and skilled fabric manipulation, Olivia Ballard succeeds in adapting all handmade designs to any body shape, life and individual. With her collections, she explores how fashion can be used as a tool to resist outdated values. Their goal: to create a new, inclusive and diverse fashion future.
Check her dope website here! / Instagram
SIA ARNIKA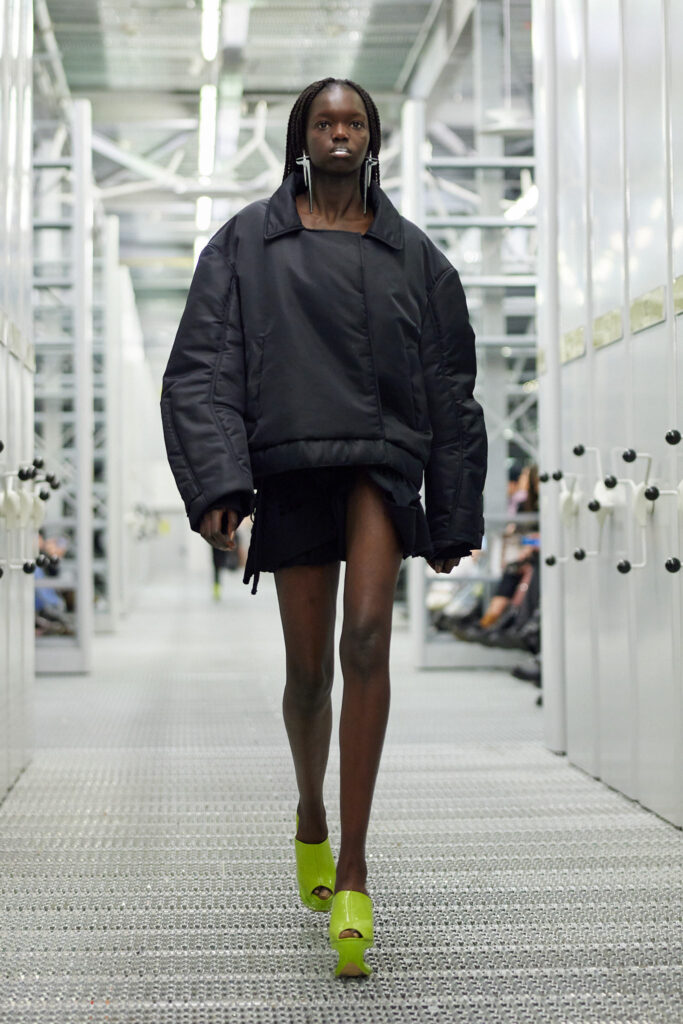 Although the native Dane only launched her label of the same name in 2020, she is already internationally celebrated – and not just since Kylie Jenner wore one of her designs. It is the composition of her fashion that makes her collections so special. With a fascination for unusual textiles and silhouettes, the designer finds beauty in the whimsical and strange. She explores common forms and materials, deconstructs them and allows opposites to collide in an unconventional way.
Born on the small island of Mors, Sia Arnika moved to Berlin. Here she studied fashion design at Esmod. After stops at Ottolinger and Yeezy, she founded her own label in the capital.
With her fashion, Sia Arnika explores the familiar, combines past and future, lets opposites collide and thus creates her unique aesthetic. She also chose her runway location to match. It is the first collection that the native Dane presents in show format and an extension of the SIA ARNIKA core.
SF1OG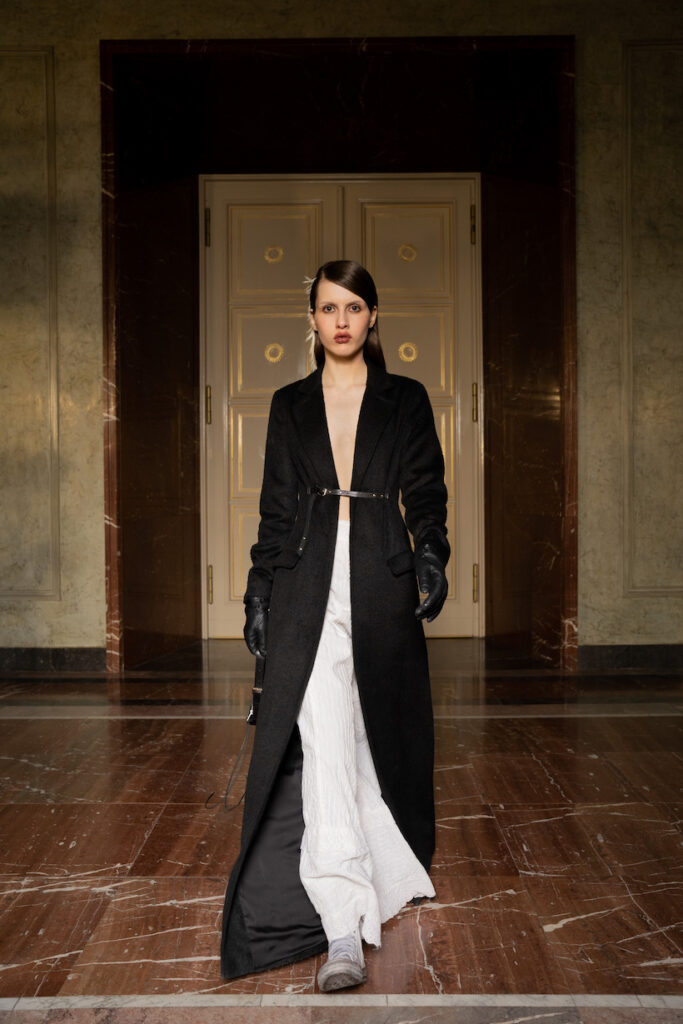 In 2019 Rosa Marga Dahl founded her Berlin based label SF1OG. With unusual, partly experimental collections, all looks reflect the zeitgeist, but often find inspiration in the past.
All designs of "Side Wing 1st Upper Floor" are designed for all genders, intended for every occasion and function on different levels: the aesthetic, the cultural, partly political and above all on the sustainable one. Working sustainably is the greatest concern of the twenty-something. She works exclusively with recycled or recyclable materials, and all SF1OG looks are one-offs, are produced in small series or are custom-made – with good reason: "Only when fashion adapts to our taste, our needs and our bodies do we really wear it for a long time. It's really sustainable," the designer explains on her website.
#DAMUR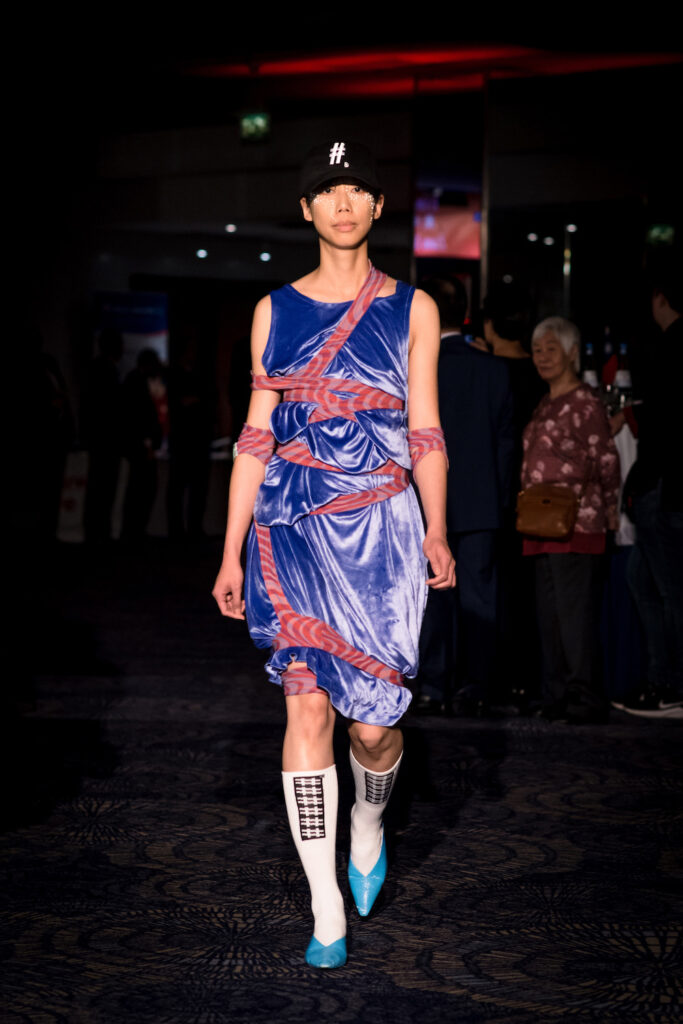 DAMUR is a Berlin-based high-end streetwear brand. Before Damur Huang launched his own Berlin-Kreuzberg-based label in 2015, the native Taiwanese studied at the Antwerp Royal Academy of Fine Arts and La Cambre-Mode(s) in Brussels. He also worked for Alexander McQueen and Tim Van Steenberg. Today he combines his skills, Asian pop culture and Berlin attitude to life in his high-end streetwear brand #DAMUR.
The designer's mission: to enable the individual development of everyone and at the same time to design sustainable fashion thanks to upcycled fabrics. Cut-outs, which can be found in almost every look, are now trademarks of #DAMUR. A homage to freedom and a more transparent expression of one's own sexuality.
We had pleasure to interview #DAMUR , click here & read it.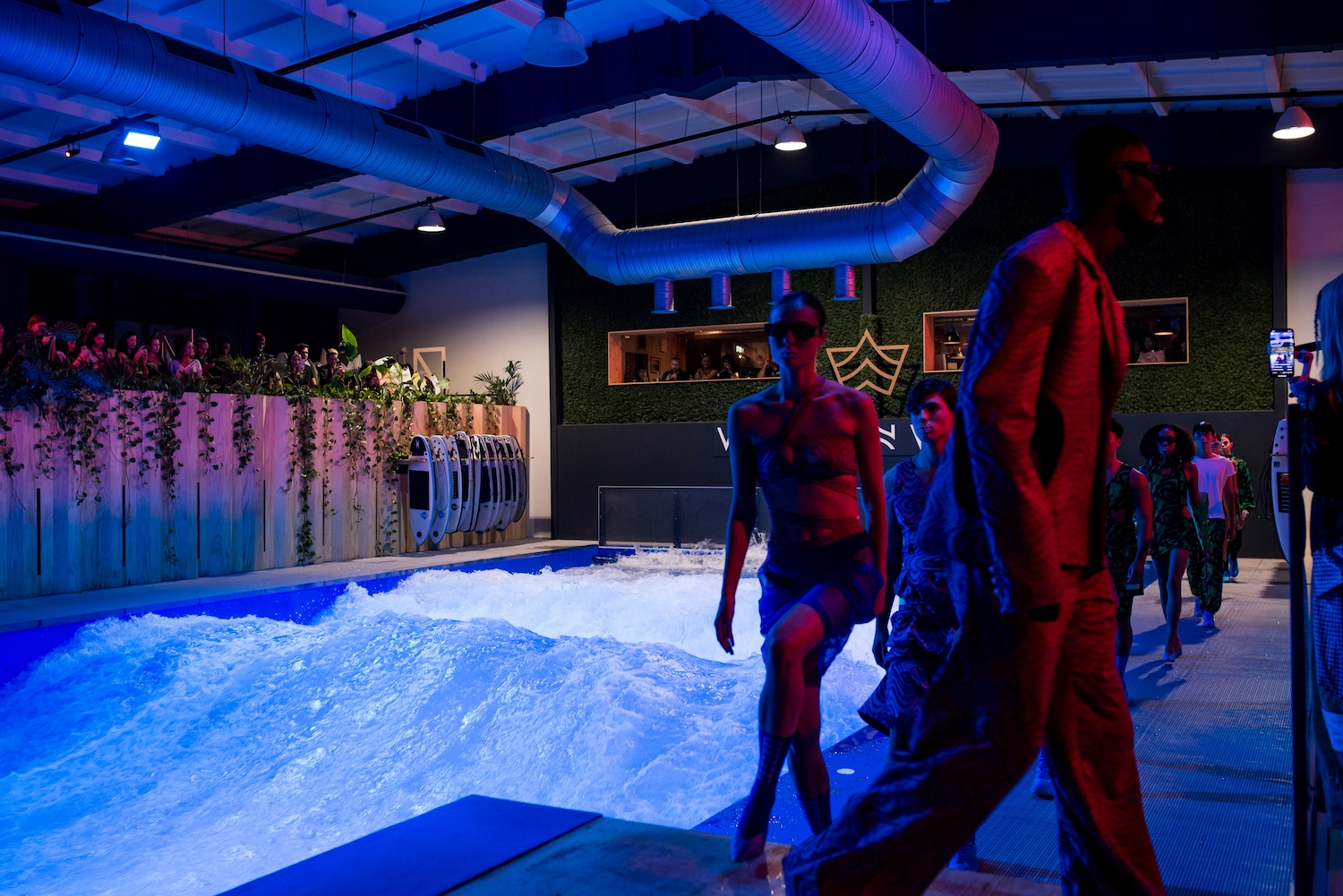 ACCEPTANCE LETTER STUDIO
Based in Tallin, Estonia & Berlin, Germany. Inspired by NYC's continental baths in the 1970s. Presents a collection that suggests a future full of joy, unity and sensuality. The exhibition of Artist Camille Theodet's artwork, followed by a fashion presentation featuring gender free and customizable basics was spectacular.
AEYDE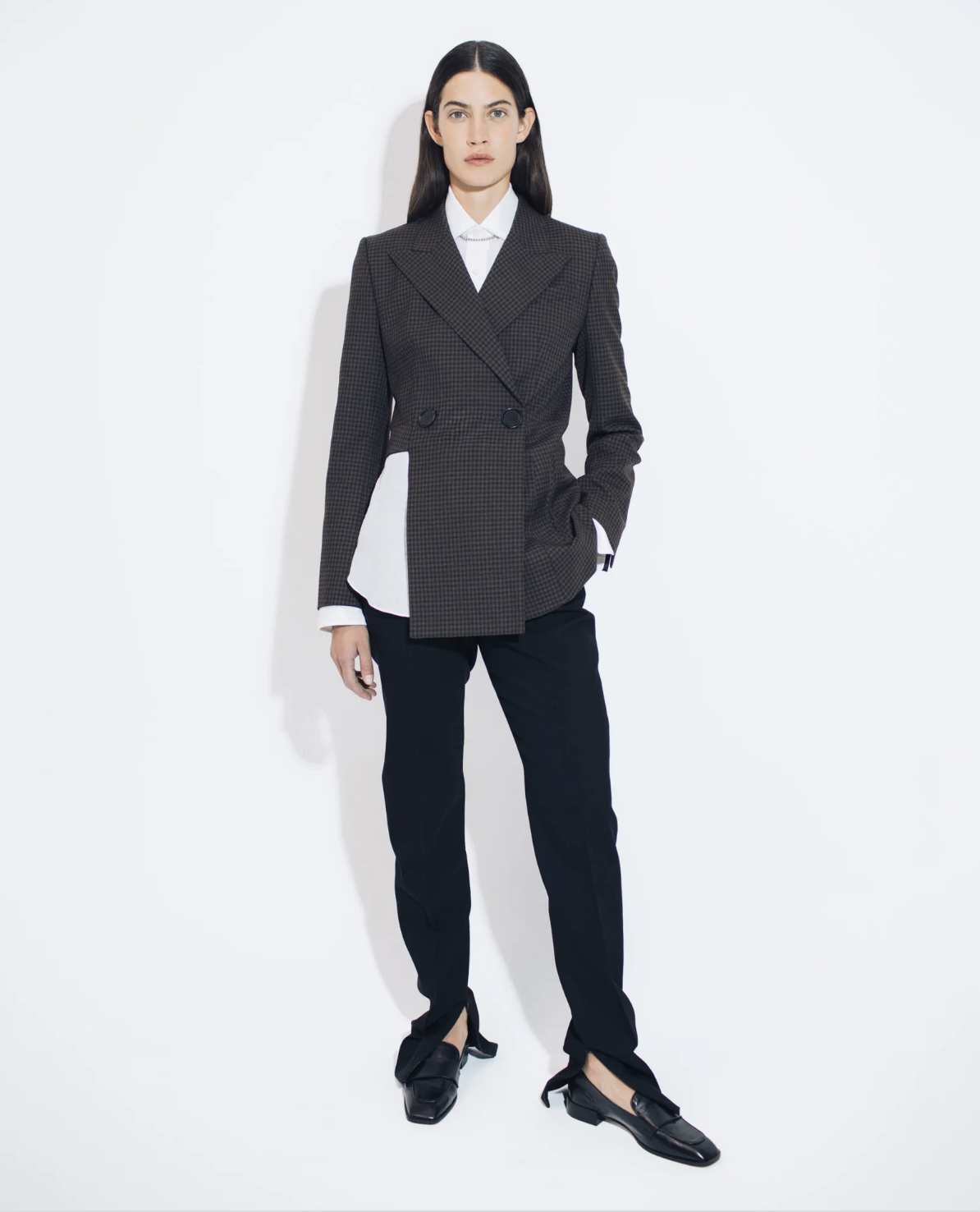 … is a Berlin-based footwear and accessories house founded in 2015. Aeyde founder Luisa Dames envisioned a more understated version of luxury. Set out to democratize modern design and enduring quality. Her intention was to challenge preconceived notions of luxury. Focusing on transparent pricing, sustainable sourcing, slow consumption, and minimalistic design. Check more about the brand here at their website.
ANIMA PROTECTION
Anima Protection is a rather feminine, but breaking social gender boundaries contemporary fashion brand based in Berlin. Dropping two seasonal limited edition collections per year consisting of upcycled designs and newly produced designs. Established in 2018 by lauryna Jankausskaite and Gintare Jankauskaite.
Dennis Chuene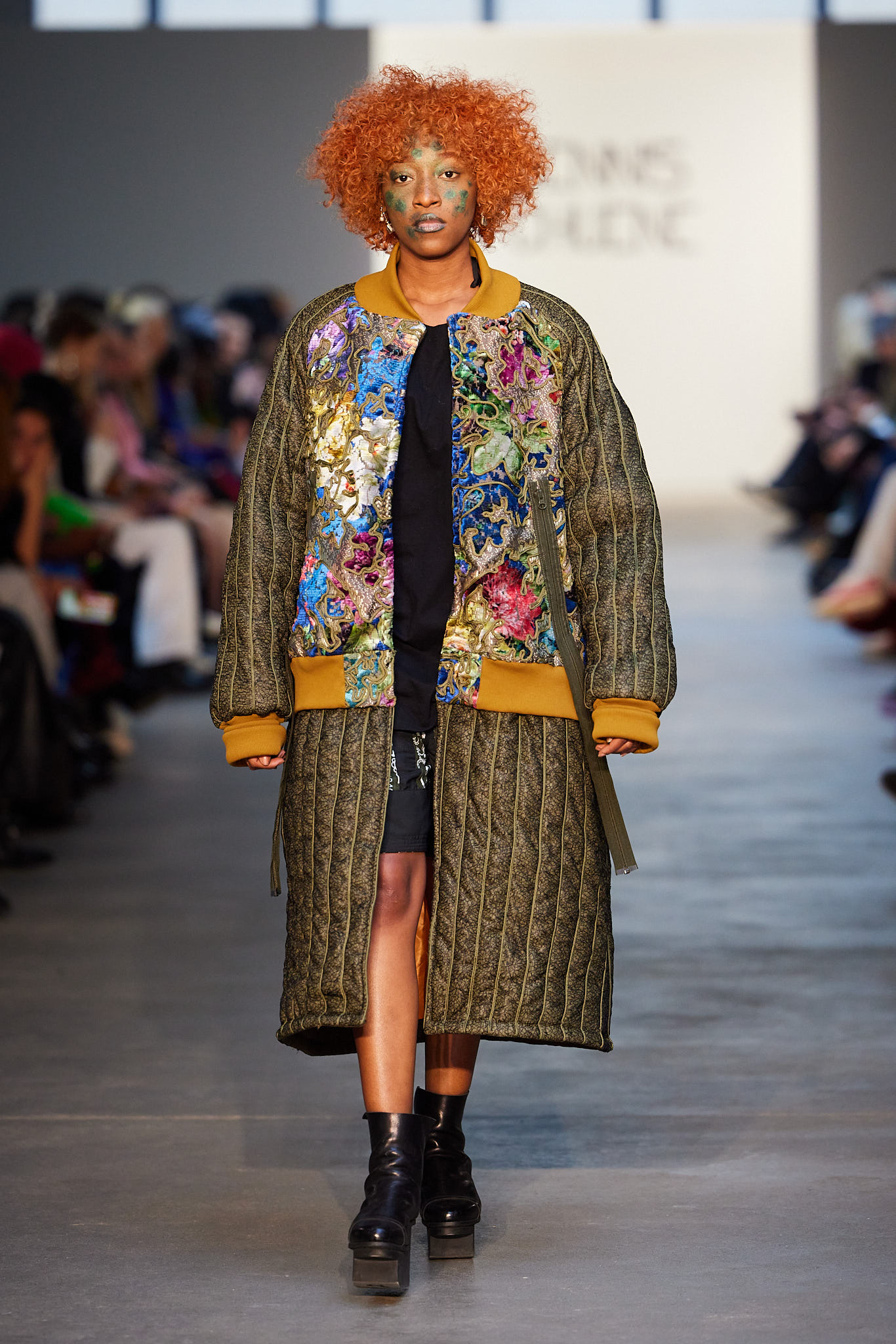 Founded in 2008 by South african born designer, Dennis Chuene – formerly known as Vernac.
Dennis Chuene is a Berlin based brand. Built to inspire creativity, further the industry and push the unique and timeless craft. One of One products, craftmanship, limited edition pieces and design.
FASSBENDER
The brand Fassbender is the eponym of elegance and strength. She is a woman on the move, effortlessly balancing family, friends and work. She is creative, smart and vivacious, chic, but with a sense of sophisticated Hanseatic understatement. And she cares. She cares deeply about the people around her and the environment she inhabits.
JONATHAN AUREL RICHTER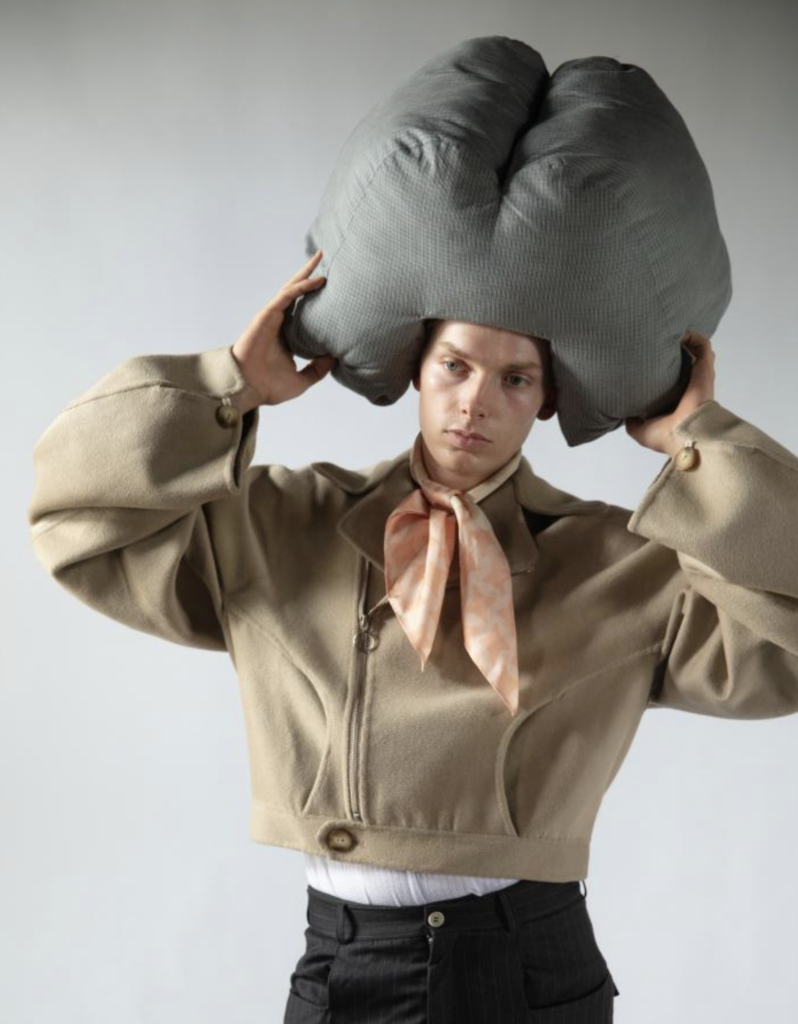 Right out of school Jonathan Aurel interned at the Jil Sander retail space in Hamburg. Therefore, it finalized his decision to pursue fashion. He went on to spend some time living in Antwerp, before starting his studies at the UdK Berlin in 2020.
Today his work benefits from a very profound technical knowledge, as well as a great passion for his craft. Illustration and extensive research lie at the heart of his designs. His fashion is for the kind, the coy and the non assertive.
Jonathan Aurel is just starting to sell at VOO store after being awarded 1st place in this years UDK x VOO store competition. He was also recently shortlisted by Christiane Arp to display his newest collection at `der berliner salon´ ss23. He was a finalist of Highsnobiety´s BERLIN, BERLIN 2022 prize.
ESTHER PERBANDT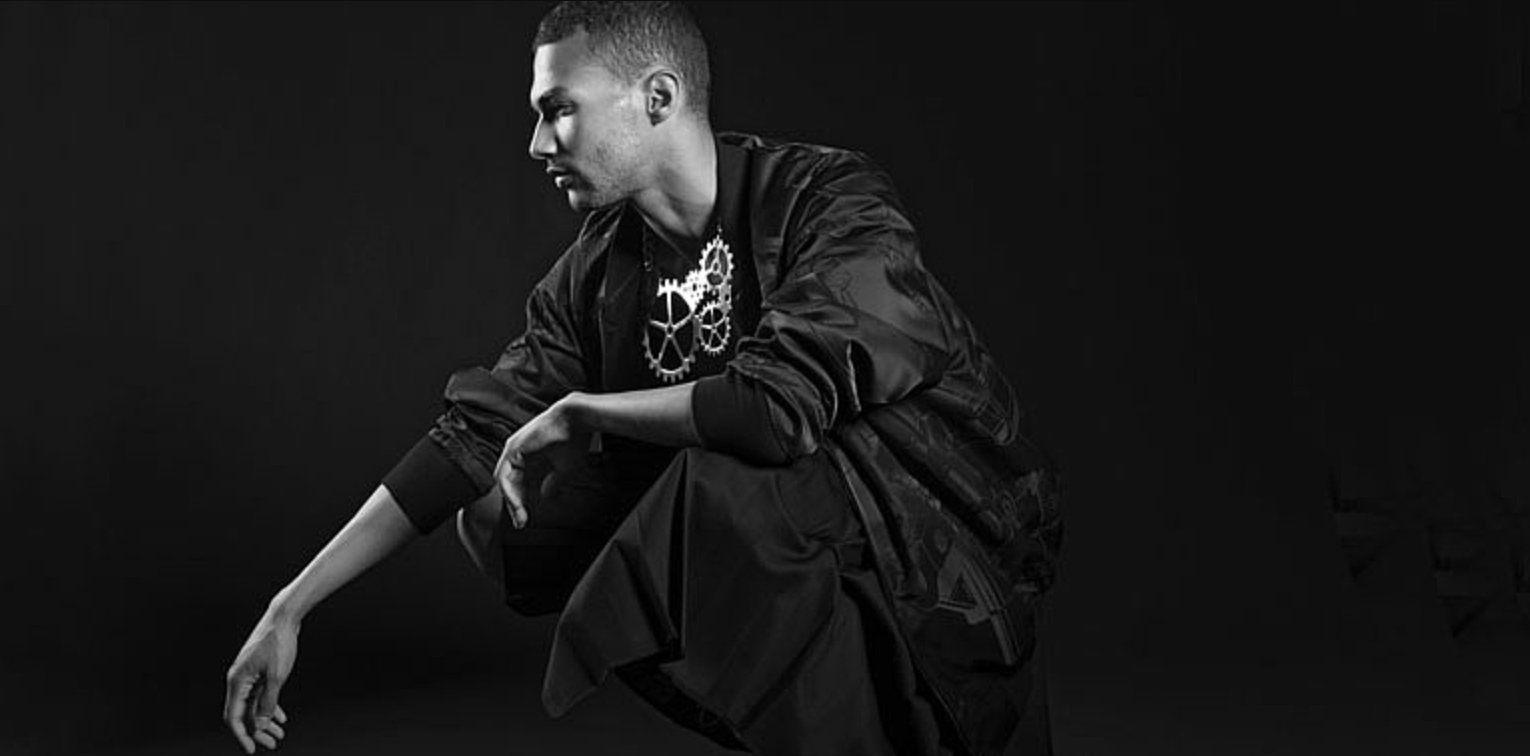 Founder and namesake Esther Perbandt – born and bred in Berlinv & toughened up in Moscow and polished in Paris.
Her childhood and adolescence during the 70ies/80ies was strongly influenced by open-minded parents, who were strong proponents of egalitarian rights. Attending feminist movements and demonstrations and standing up for inclusivity from a young age on forged her character and gave rise to the avant-garde driven ambitions that she followed later in life.
Growing up with no television but instead with many other useful tools. For example, a huge costume box. It inspired strongly her imagination to create and explore various personas. Depending on the outfit combinations that were available to her. At the age of twelve she already received her calling to become a fashion designer. From then on engaged against all risks in reaching her desired goal.
Watch her latest video project below : Collab Adidas & photographer Sven Marquart.
The limited edition jewelry collection accompanied by an image campaign was realized in collaboration with Berlin-based photographer Sven Marquardt in Iceland. The adidas x Perbandt x Marquardt jewelry collection is available at the adidas Originals flagship store in Berlin Mitte (Münzstrasse 13-15).
RIANNA + NINA

Rianna Kounou and Nina Knaudt founded their label in Berlin in 2014 out of a shared passion for unique vintage textiles. Today, there is more to RIANNA + NINA than just a brand. Moreover, rather a whole universe of colorful treasures, namely new, extravagant and above all sustainable luxury fashion: Each of their looks, be it kaftans, coats or robes, are all created from carefully selected, exceptionally patterned vintage fabrics that are given a second life thanks to special upcycling techniques. Colours, prints and cultures merge in her one-of-a-kind creations, becoming a timeless work of art itself steeped in history. All individual pieces are created by hand in the duo's Berlin studio.
LITKOVSKA
Lilia Litkovska – born with the art of tailoring. The Ukrainian-born designer is now in the fourth generation to design fashion and founded her eponymous label in 2009. She sees it as her mission to preserve the profession. This craftsmanship all surrounded her. Therefore, in her looks, she combines tradition with zeitgeist. All designs are subtly sensual. The silhouettes are sometimes bold and sometimes flowing. For instance, each design is always broken up. And complemented by sophisticated tailoring and craftsmanship.
NAMILIA
Nan Li and Emilia Pfohl founded their label in Berlin in 2015, directly after completing their master's degree in fashion design at London's Royal College of Art. The duo caused a stir with their debut collection and presented "MY PUSSY, MY CHOICE" at the VFiles in October 2015. Shortly thereafter, their looks adorned international magazines from VOGUE Italy to Dazed & Confused.
Driven by the revolutionary spirit of youth cultures and movements, Namilia uses fashion not only as an aesthetic device but also as a visual platform to represent her own beliefs, conflicts and dreams. With their experimental, futuristic and progressive looks, they encourage rethinking and celebrate a radically new and youthful understanding of feminism: they question common gender rules and concepts, femininity and social norms of patriarchy and rebel against them.
Video sneak peaks of the BFW2023
CONCEPT & CREATIVE DIRECTION: VORN -The Berlin Fashion Hub, studio MM04
FASHION CURATION & STYLING: Julius Forgo & Tanja Forgo-Mettler
STYLING ASSISTANTS: Johanna Rill, Jana Gamerith, Miriam Kafafi, Emma Xander
SOUND: David Kurt Karl Roth, Noa Moff att, Paolo Vallejo, Daschkey
SHOW PRODUCTION: Anna Franke
CASTING & CHOREOGRAPHY: Regina Murtazina
HAIR & MAKE-UP: La Biosthetique
GUEST MANAGEMENT: Müller PR & consulting
Videographer : Roddy Ziebell
Editor: Yehuda Swed