AW23/24 "Jeanne"
The Florentina Leitner Autumn/Winter 2023-2024 Collection was inspired by historical French heroine Jeanne d'Arc, a strong woman who was burnt at the stake for fighting for her beliefs. The film "The Passion Of Joan of Arc" by Carl Theodor Dreyer became strong visual inspirations, along with other Jeanne d'Arc movies and tales inspired the cut materials and textile embellishments used in the collection. Milla Jovovich, Jean Seberg and Ingrid Bergman, the actresses who played "Jeanne", also fascinated the designer.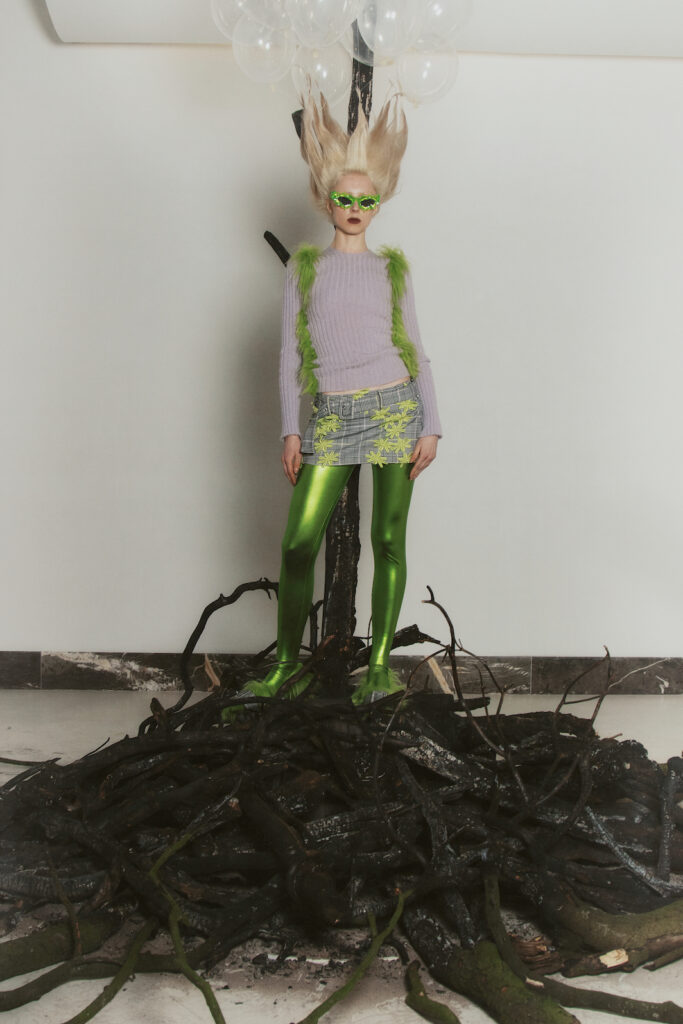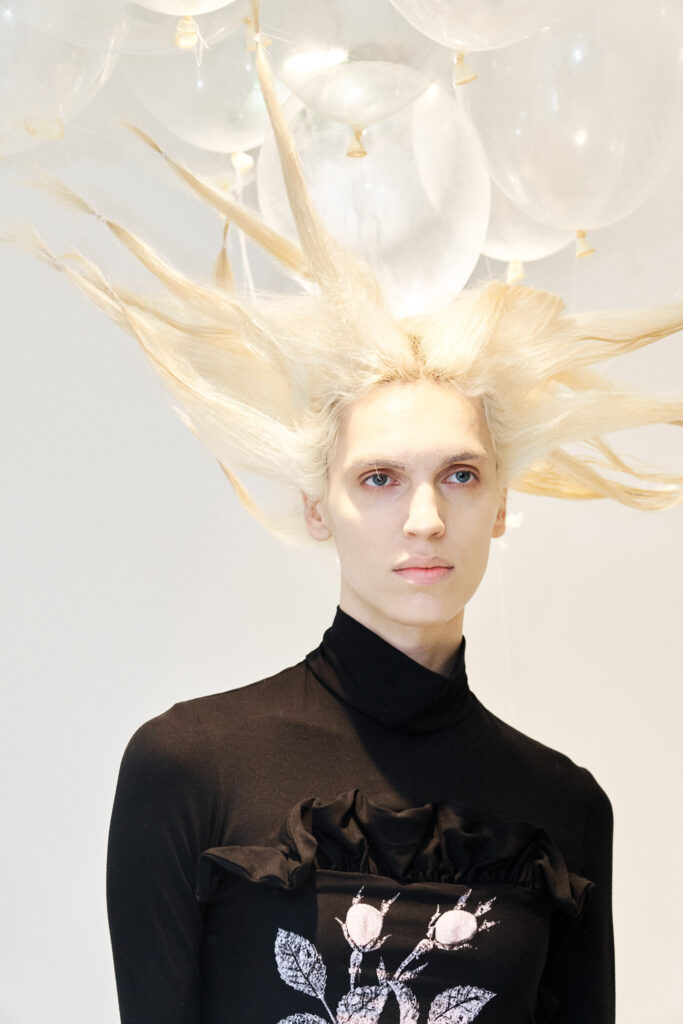 Leitner aimed to interpret her "Jeanne" story in the Autumn/Winter 2023-2024 collection and fashion film.
In her story, Jeanne d'Arc survives the fire, and as a magical being, is reborn in the flames. Just like flowers bloom from ashes to become green and lush, the collection's faux fur coats, print catsuits and dresses feature floral designs. Florentina Leitner and team aim to create a modern medieval winter tale with the Collection. Strong women survive cold winter days in armour-like fashion. The Jeanne d'Arc of 2023 is cool, edgy, gender fluid, and elegant. While the collection is dark yet floral, and was inspired by medieval times and fashion, it is nicely mixed with Florentina Leitner's signature pieces and elements.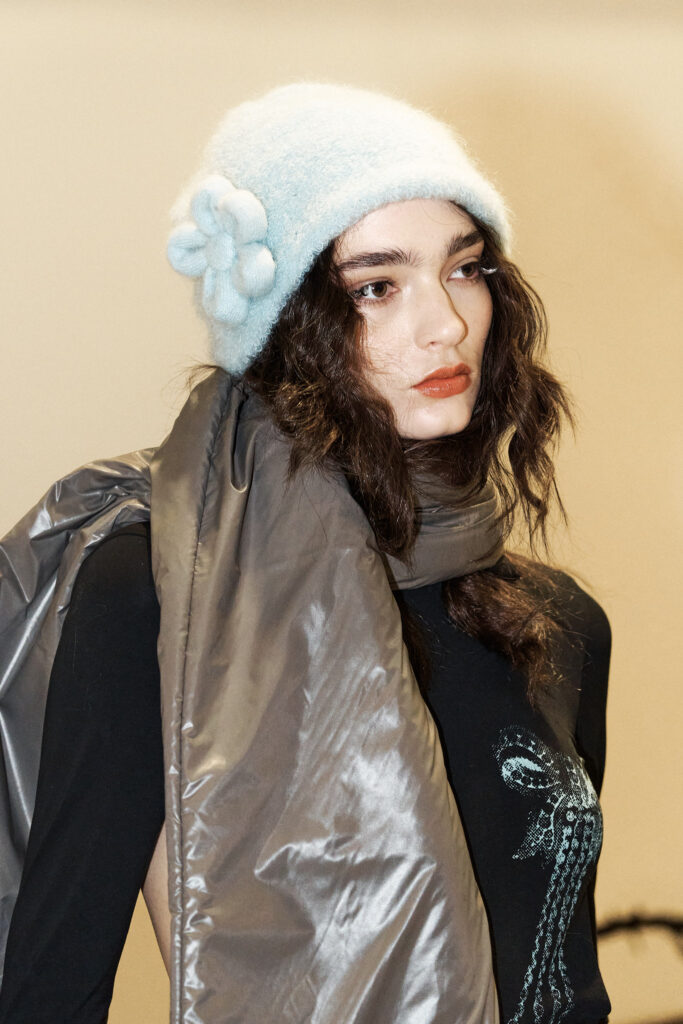 The presentation set design of the burnt down stake symbolises there can be life after chaos and fire, and that new life grows and in dark times we need to see Leitner's light. In the days of post-corona and inflation, we need to rise from the ashes and
dress well. Florentina Leitner's Collection brings joy, which is also an important element of our Paris presentation.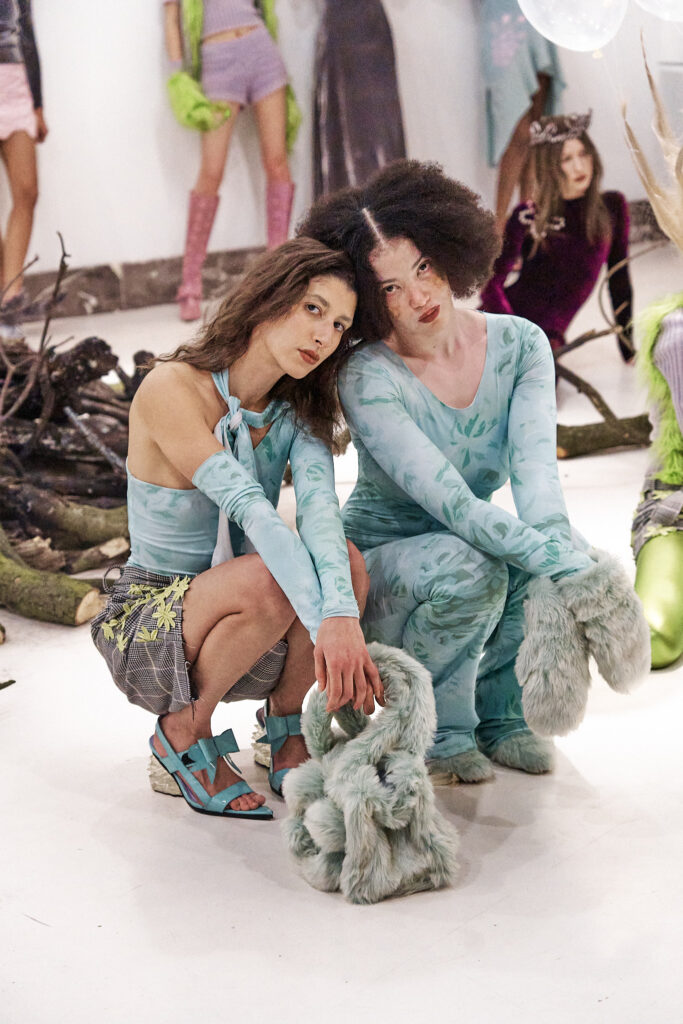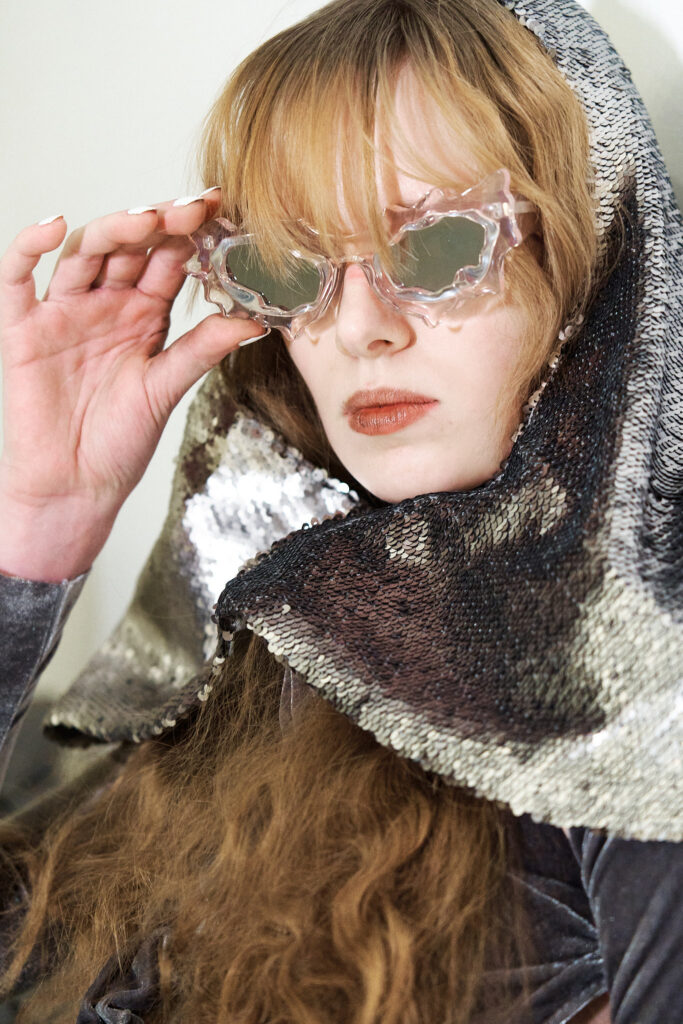 MORE INFO:
https://www.fhcm.paris/en/collection/florentina-leitner-womenswear-ready-to-wear-fall-winter-2023-2024
About Brand
Austrian Fashion Designer Florentina Leitner launched her Fashion Brand 2022 after graduating from the Royal Academy of Fine Arts in Antwerp. The Belgium based brand creates RTW Womenswear Collections with a semi couture touch, floral, feminine and fun, Florentinas signature. Already known for its prints and 3D flowers, the brand produces its collections in small artisanal factories in Italy. Florentina has also quickly become a brand loved by celebrities and fashion icons all over the world.
WEBSITE:
https://www.florentinaleitner.com/
INSTAGRAM: