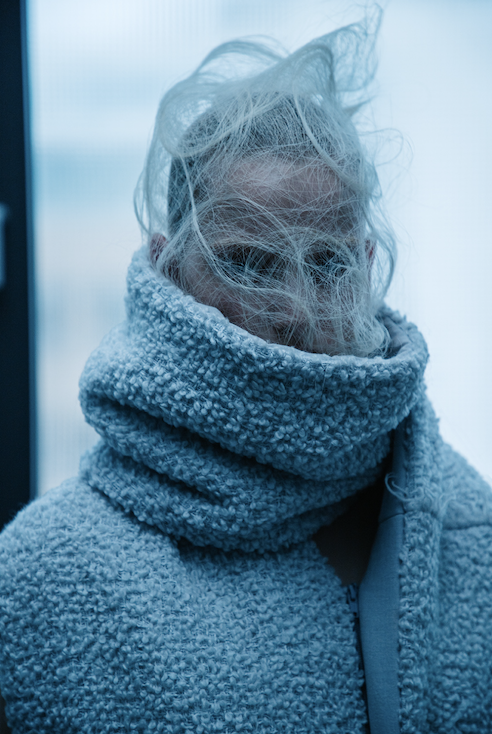 DZHUS AW23 PERFORMANCE AT BERLIN FASHION WEEK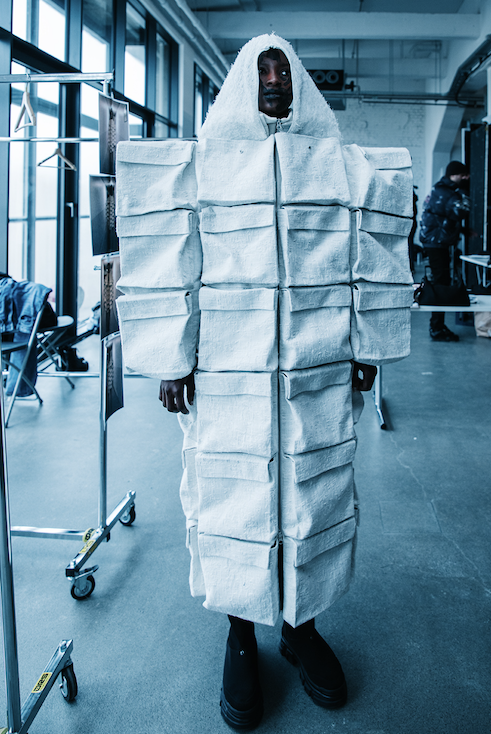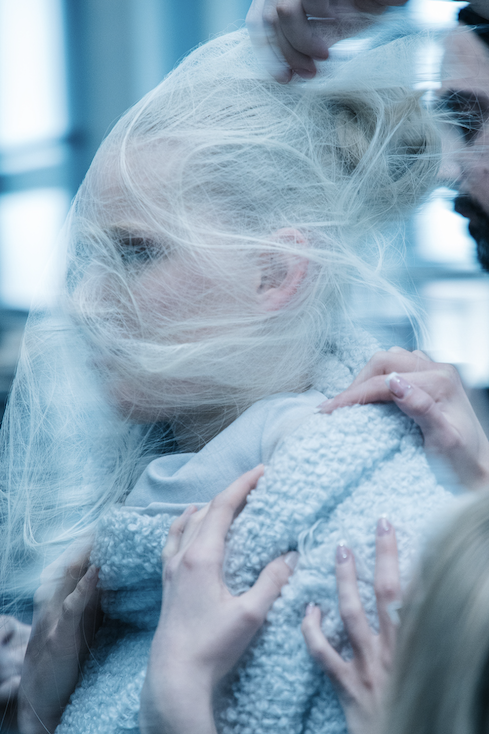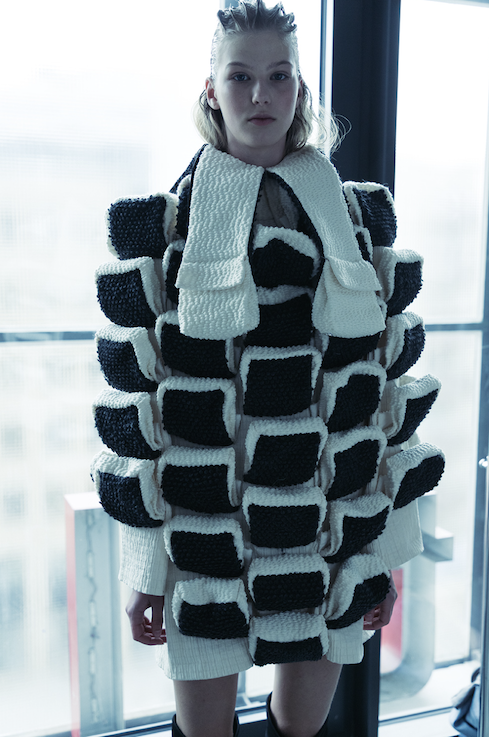 Named "TRANSIT", DZHUS AW23 collection of complex-cut multifunction pieces is designed to serve diverse purposes, weather conditions and dress codes. Transformability of the looks pays tribute to the drastic changes all Ukrainians have faced in the circumstances they could not affect. Having survived, they gained strength and became more future-oriented.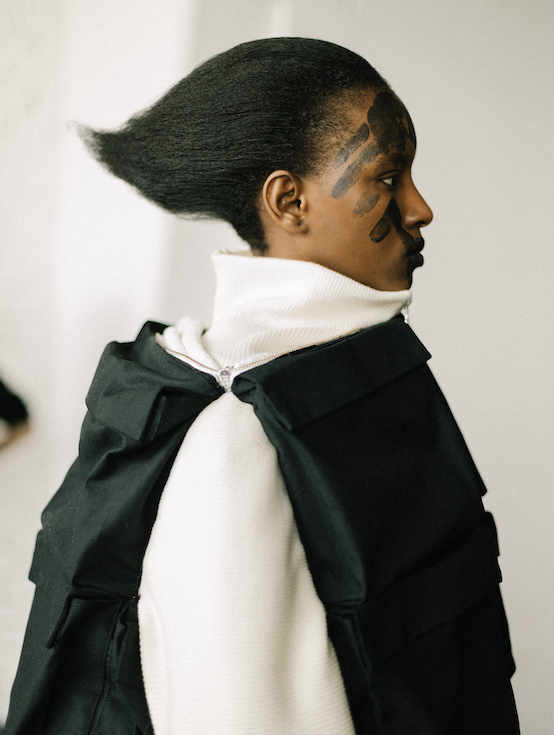 DZHUS performance at Berlin Fashion Week, supported by the Senate of Berlin, was an unparalleled, mesmerising experience, as the designer herself showed metamorphosis of universal wardrobe items in front of the audience. "The war has divided every Ukrainian's life into 'before' and 'after'. As I think of my countrymen and countrywomen, who have lost everything and had to embrace new hypostases of themselves in order to survive, I want to portray those superheroes and their inevitable change in a symbolic way." – Irina Dzhus shares.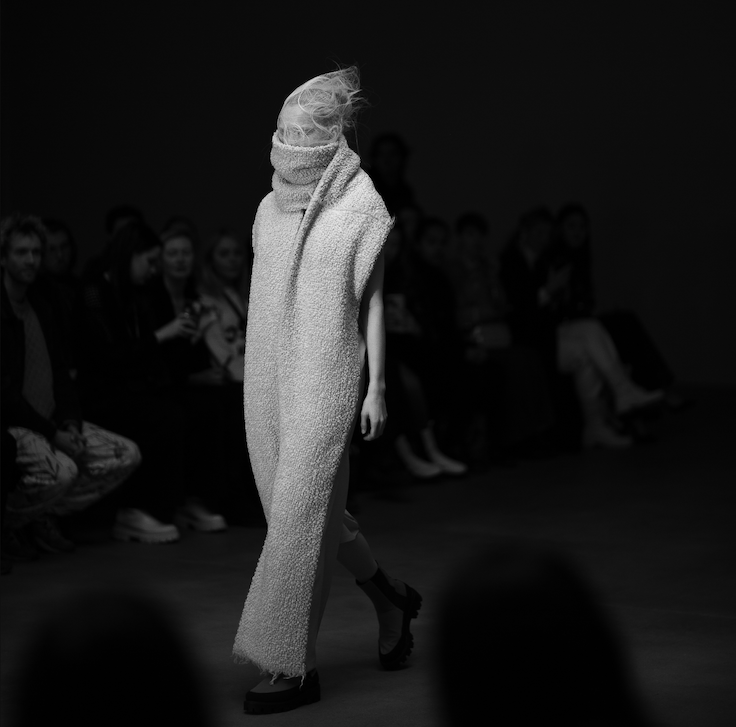 The AW23 line consists of architectonic silhouettes which are surprisingly flexible when it comes to wearability: trousers turn into dresses and jackets, coats become jumpsuits, sleeves are modified into hoods and vests. Many of the garments transform into bags, hats, and even jewellery. In the AW23 line, Irina Dzhus used a variety of textured cottons and knits, see-through rayons and edgy pleats, whereas distressed finishes enhance the dramatic effect.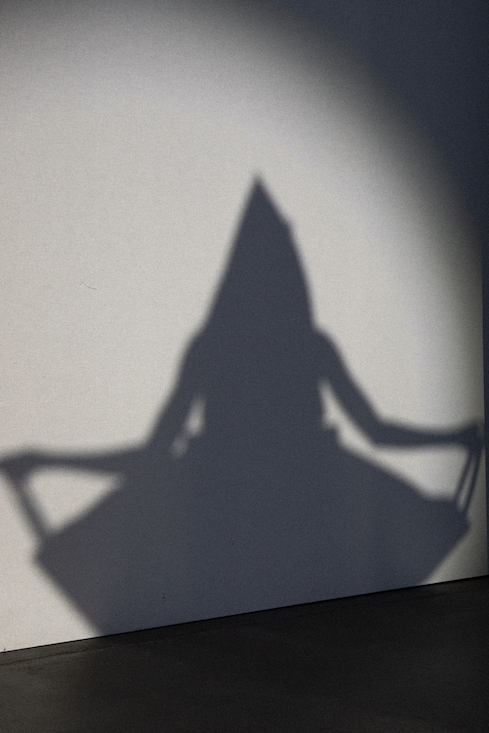 Many of DZHUS AW23 designs are conceived around pockets and bags, as an allegory for the evacuation process millions of Ukrainians went through, having taken only the belongings they could carry. "Many have preferred symbolic things to practical stuff, which is so touching…" – Irina recalls.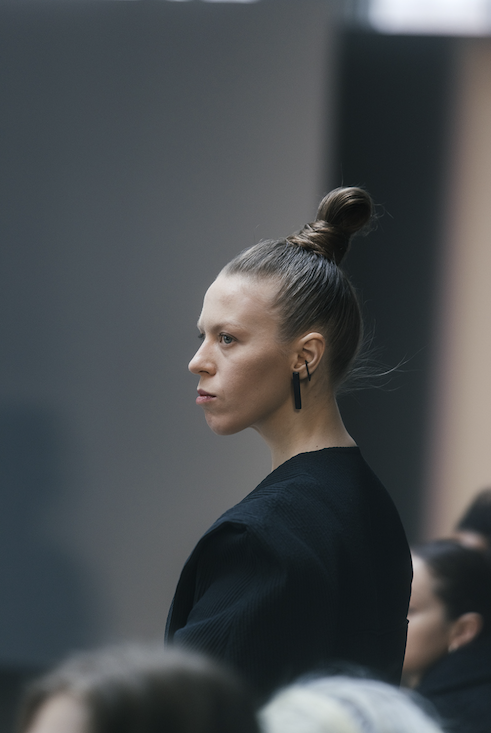 Some of the outfits offer a transformation from an exaggeratedly utilitarian unisex silhouette into a fragile feminine look and vice versa. That is an allusion to the inevitable change of a personality under the influence of force majeure circumstances, often demanding heart-breaking decisions. The key piece of the collection is a bulletproof-vest-inspired overall turning into a colossal coat with a sheer hood, referring to an angel-protector of the unbreakable nation.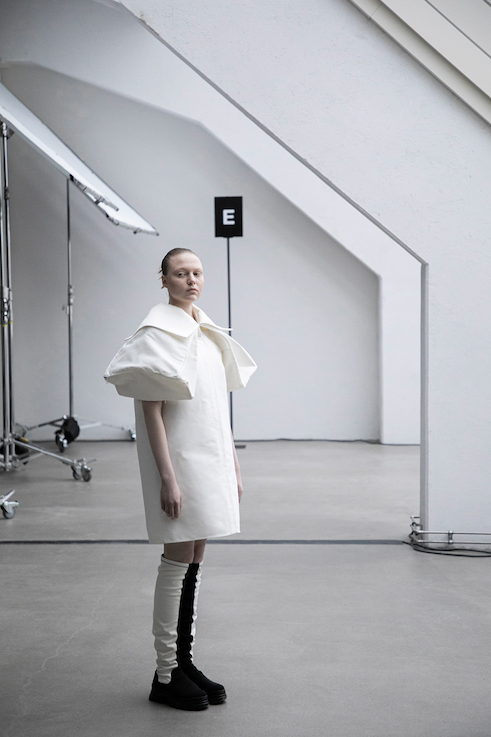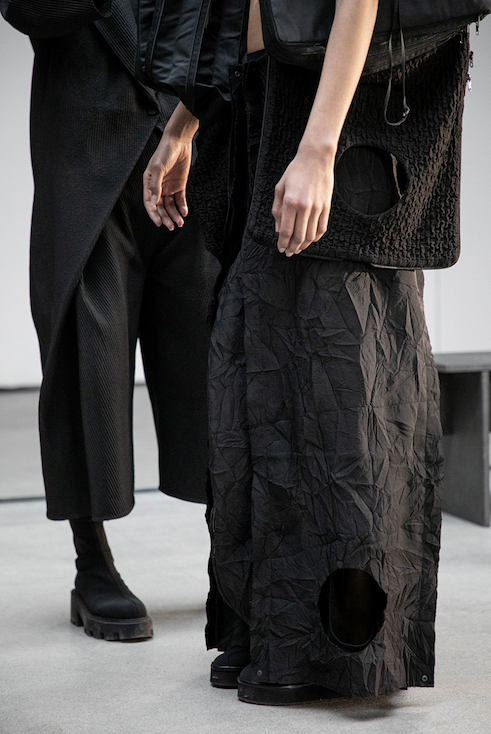 ABOUT DZHUS
DZHUS is a Ukrainian conceptual brand internationally known for its multi-purpose outfits, made of cruelty-free materials. Designer Irina Dzhus' pattern-making innovations help minimise physical shopping and create a versatile yet sustainable wardrobe from a few transformable garments. Since the war
began, DZHUS has relocated to the EU and has been donating 30% of its profit to Ukrainian animal rights organisations and the servicemen. From the day of its launch in 2010, DZHUS is a vegetarian-friendly brand and uses only ethical materials. In 2019, DZHUS won the Cruelty-free Fashion prize at Best Fashion Awards Ukraine. Short-listed for the International Woolmark Prize back in 2015, DZHUS is now stocked at concept stores in Japan, China, Portugal, USA, UAE, Saudi Arabia, Kuwait, Australia, and sold online worldwide. Initially designed as womenswear, many of DZHUS garments have unisex aesthetics and fit. Among the brand's clients are American avant-garde musicians Zola Jesus and EYIBRA, and Eurovision-2016 winner, Jamala from Ukraine. The fashion house has collaborated with such movies as The Hunger Games and Star Trek Discovery as well as leading beauty brands, Saco and Davines. DZHUS has been featured in the top international press: Vogue, Dazed&Confused, Harper's Bazaar, Marie Claire, Elle, Elle Decoration, Cosmopolitan, L'Officiel, Kaltblut, ASVOF, Dezeen,and many more.
SOCIALS TO FOLLOW:
Show music by EYIBRA.
Ethical footwear provided by House Martin.
Show partners: the Senate of Berlin, NEWEST, Stilwerk, La Biostheque.
REVISIT DZHUS AW23 PERFORMANCE AT BERLIN FASHION WEEK
WITH THE BEHIND-THE-SCENES PHOTO AND VIDEO REPORT.