Happy to introduce the upcoming event at 30.03.22 of Keyi Magazine x Sameheads in Neuköln.
KEYI MAGAZINE is an independent online and print fashion/art/music magazine with a mission to discover and promote new and established talents from around the world but mainly focused on Asia and Europe.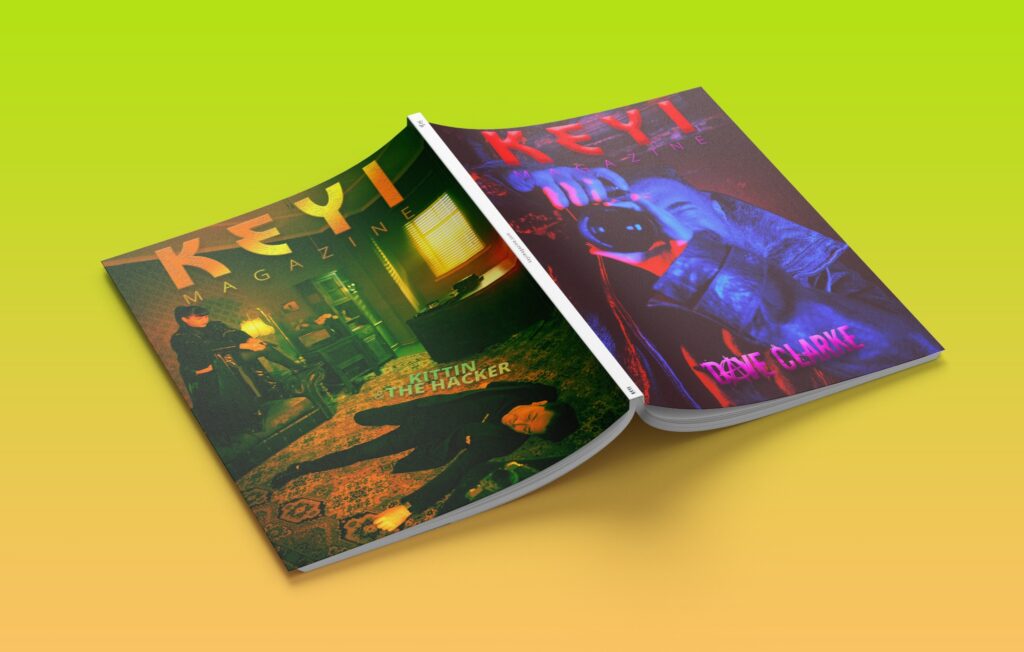 Our main goal is to connect those sometimes very different from each other worlds of those two continents. Our vision is to explore diversity among artists from different cultures and respect their individual attitudes. We believe in positive values and quality & spreading culture, that might prevent people from mindless consumerism and give exposure to the people who are truly dedicated to making the world a better place. We especially prioritize those who represent conscious, tolerant, sustainable and eco-friendly values.
KEYI Magazine is proud to welcome electro legends who are coming back after a long break – Franz and Shape.
Franz & Shape are Francesco Spazzoli and Chris Shape. Their sound is best described as slamming electro w/ vintage synths and samples. Like an updated Italo, EBM, New Wave, Old School Electro for the modern dance floors.
In 2005 their first track, Countach was included on the Italian EP. The track was featured on DJ Mixes, such as 2 Many DJ's – 50,000,000 Soulwax Fans Can't Be Wrong – Mixmag Cover CD MIX – BBC Radio 1 Essential Mix and Misch Masch by Freeform Five. The next releases were Destination/Location EP and Maximum Joy singles.
The Album Acceleration followed shortly after w/ various collaborations amongst Ian Clark (Perspects), Chelonis R. Jones, Gerhard Potuznik (GD Luxxe), Tomas Barfod (Who Made Who), Mount Sims, David Carretta and Dirk Da Davo (The Neon Judgement).
One could say that these 2 Italian producers anticipated the return of the Italo, Dark Wave and Synth Wave revival by many years. Artists like Helena Hauff, Trevor Jackson or The Hacker supported some of their remixes and productions in their DJ Sets.
Besides them, the decks will take cover Tomasz Guiddo which we featured in our magazine some years ago. You can read the full feature here.
READ INTERVIEW with TOMASZ GUIDDO HERE
And listen to his set:
Guiddo has presented his unique and eclectic mixture of house/techno/disco/nu-jazz in many of the most important clubs, art galleries and festivals around the world: Tresor Berlin, Berghain/Panorama Bar Berlin, Sisyphos Berlin, Kater Holzig Berlin, MoMA PS1 New York…
Polish National Gallery of Art, T-Mobile Electronic Beats Festival Warsaw, Berns Stockholm, Oestre House for Sound Art Bergen, Wax Brussels, Casa Gracia Barcelona, Tempo Madrid, Cassero Bologna, Dada Shanghai, Arkham Shanghai, Pepper Club Shenzhen, Oil Shenzhen, Tag Chengdu, Woobar Bali, Kyo Kuala Lumpur, Elysium KL, Potato Head Hong Kong, Potato Head Singapore, Mustache Bangkok (and many many more!) performing as DJ or live using sequencers, synthesizers and processed instruments.
Also, we will have music by editors in chief of KEYI
Berlin Bunny is a project focused on DJ and music production, which it's the name granted the VJ / Animation project in which the artist was involved. Born in Poland, but and currently based in Berlin.
Her style has a strong punk, industrial, and alternative music background, where her danceable and eclectic mixes contain a combination of modern electronic techno sounds and retro electro/synth wave vibes strongly inspired by Berlin's underground scene. Her music is going over the boundaries touching such genres as new wave, EBM, new beat, post-punk and some old school and trashy sounds from the 90's or 80's.
Eyes Dice is a Dj, photographer, journalist and founder of KEYI Magazine, also co-founder of Dark Disco.org label. Based in Berlin. Playing fast forward electro trip with the pinch of ebm energy, originally from Poland but spent 5 years in Asia playing in clubs like Dada Beijing , Oil Shenzhen and Saferoom Bangkok. Recently played variety of gigs across South America in Chile, Peru, Costa-Rica or Columbia.
Come early 18:00 – 20:00 we would have a fashion market prepared by FLORA is blooming pro-eco shop with carefully selected fashion, art and crafts.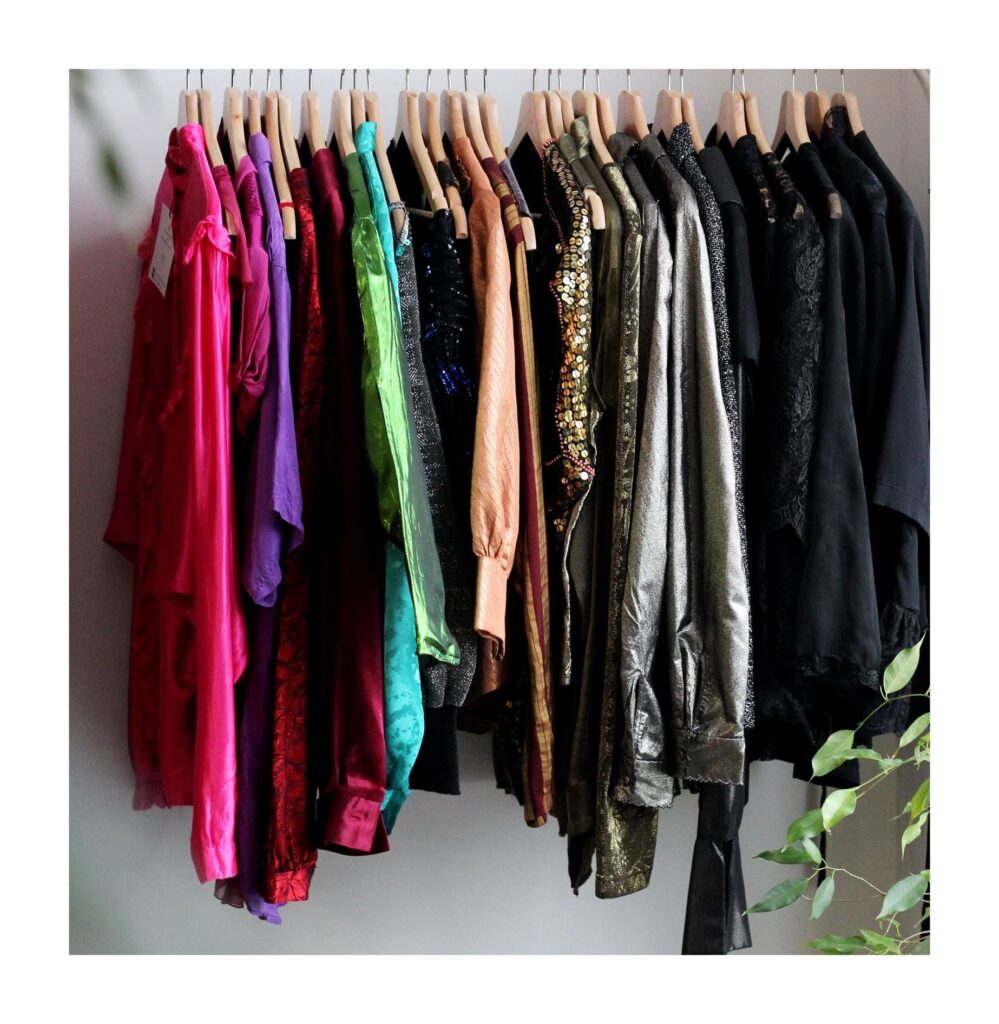 Its main goal is to give clothes a second life and make people aware of how fast fashion is dangerous for us and our planet. Apart from that, FLORA is not only a shop but also a meeting place for cool people, animals and plants, where events with electronic music and pop-ups are often held.
The sales will be partly donated to the earthquake in Syria and Turkey.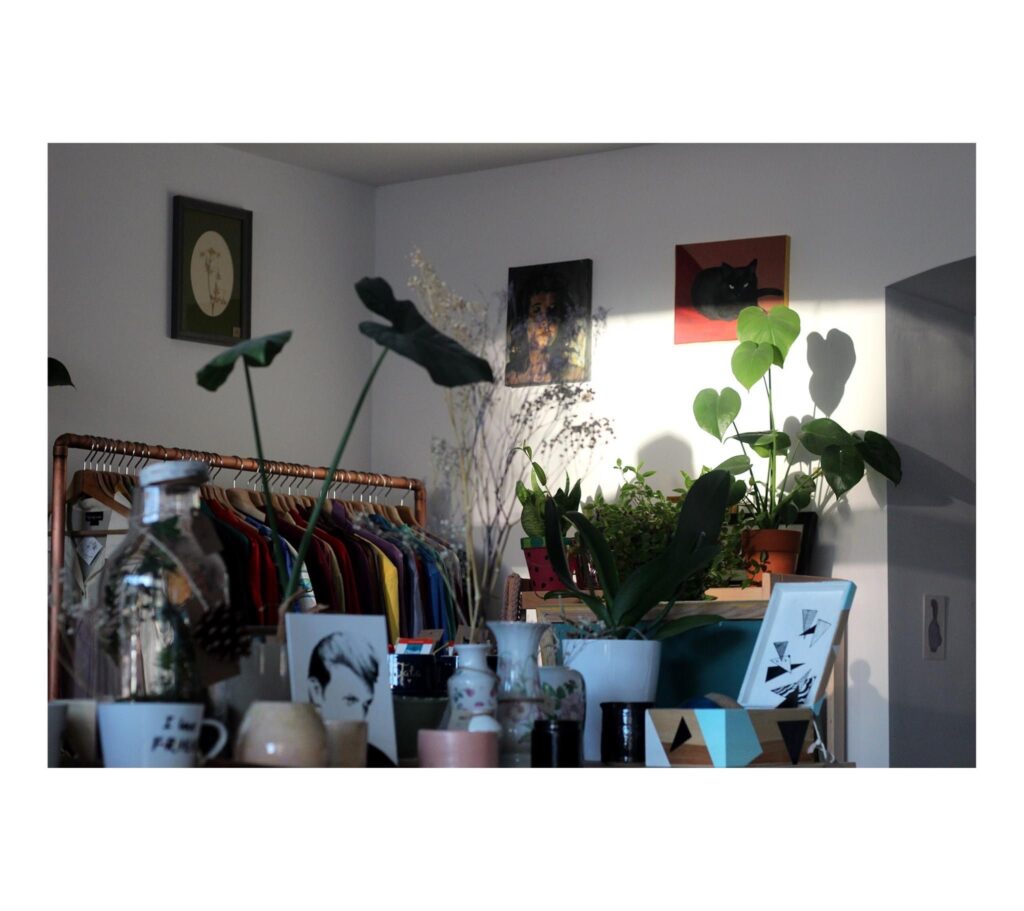 STUDIO183 will be also presenting some designers. They began as an experimental pop-up shop in 2015 and has now formed into a boutique retail concept representing an evolving selection of international and Berlin-based artists and designers.
With one fixed store location West Berlin, STUDIO183 prides itself in showcasing high-quality design, fashion & art while offering a platform for select young designers and entrepreneurs to sell their products in a curated retail context.
"We use humour as a tool to spread positive energy. The bold colours of the pieces give the collection a fun and playful feeling. STUDIO183 Apparel's message is about inclusivity and portraying a different look on the fashion industry."
There will be an exhibition curated by Pandora Gallery Kreuzberg and it's a selection of a unique mixture of artworks by various artists selected by the curator Guinchi Sculpturor.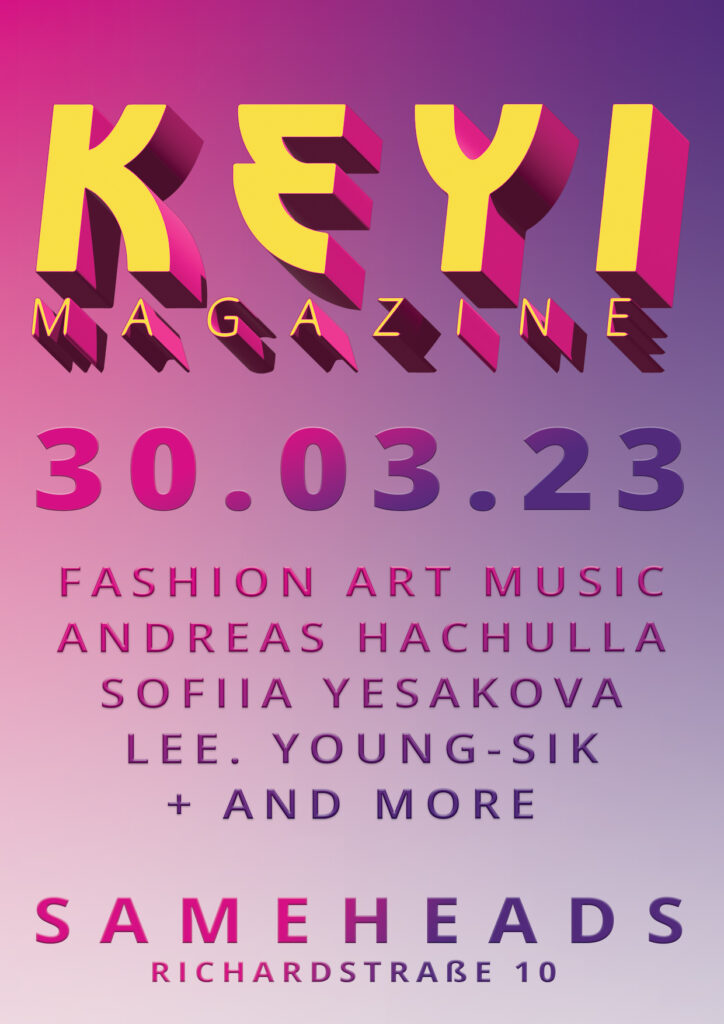 Including artists like Andreas Hachulla, Sofiia Yesakova and Lee Young-Sik.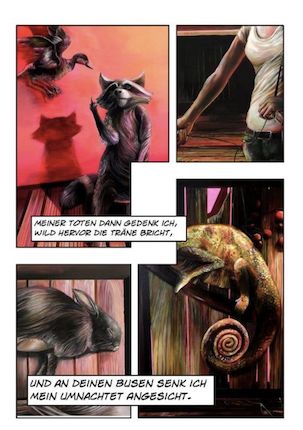 Lee Young-Sik – He has been living in Germany since 1990, where his mother taught as a guest lecturer for East Asian literature at the University of Leipzig. He studied at the Freie Academie for Kunst in Painting & project studies in Berlin, Germany. He forwards studied at the Berlin Technical University for Communication Design and Visual & Motion Design with Professor Hans Grimmling. For his artistic precision and deepening, he received private lessons for Fine Arts with Professor Arno Rink, rector at the famous art University Leipzig and with university lecturer Herbert Vicenz for artistic anatomy and nature studies for several years.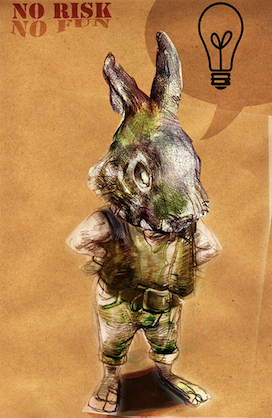 Collector of his painting works: Humboldt University Klein gallery in Berlin- Germany, and private Collectors in Madrid and Berlin.
He has also been invited to several international Art Fair in 2020 and 2021. His works are already on the way, e.g. for the MAMAC Modern Art Museum exhibition in Austria, the International Contemporary Art Fair Carrousel du LOUVRE in Paris, PAKs Gallery Representation as Gallery Artist in Vienna, and Clio Art Fair 2021 in Manhattan in New York, U.S.A. for Cannes Biennale 2022 in France, Biennale Basel 2022 in Swiss.
To know the works of Andreas Hachulla is to know Berlin. Captured on his smartphone as he navigates his way through the dark, the otherworldly interior landscape of the city's infamous clubs, his digital drawings transport you to a moment where you almost feel the energy of the music and people around you.
What makes Hachulla's work so unique is the speed at which his sketches are created, bringing them to life as they happen in real-time.
In doing so, his drawings reflect the true essence of Berlin nightlife in a way that has not been seen before.
Sofiia Yesakova is a ukrainian, multi-disciplinary artist based in Berlin.
She uses the language of minimalism but also focuses on expressing thoughts and emotions, reflecting and conveying the atmosphere, that is, what minimalism has tried to deny and possibly suppress.
For Sofiia, the balance between emotionality and rationality is important (the direction that prefers the mind to the senses in cognition, turns away from sensory reality). Now she works a lot with gesso. "In recent years, I have been inspired by the idea of ciphering and creating a certain structure of visual storytelling. I was inspired to do this by the engineering drawings of my partner, who is a civil engineer by profession. These drawings are also a certain cipher that few can read.
"In recent years, I have been inspired by the idea of ciphering and creating a certain structure of visual storytelling. I was inspired to do this by the engineering drawings of my partner, who is a civil engineer by profession. These drawings are also a certain cipher that few can read."
Pandora for 5 years made 89 official events, 4 festivals, many electronic parties, collaborations with big clubs like Kit-kat, and exhibited over 370 artists.
Keyi Magazine & Untergeschoss der Pandora avoids white walls to tell you real stories, inside a labyrinth that takes you deep into Berlin´s finest underground art scene.
The curatorial process of Pandora is based on collective intelligence, we apply this theory as a form of an experiment to exhibit outstanding artistic expressions by Berlin-based artists. ​ Pandora´s vision is to approach art as a massive tool for social inclusion and mankind awareness. Pandora does not like stay at home! she brings heavy art to unconventional spaces, undertakes the city, presents fine art with collaborations at electronic raves in abandoned buildings, and participates in social demonstrations through the sage of art, becoming one strong voice with the people of our society, opening her box full of knowledge, creativity, inspiration and hope. ​
What Pandora offers is an oasis for artists in the desert fields of art gallery standards. Inside, dreams come true, putting art alike minds, and deep thinkers under one roof, awaiting to write the names of her artists in the books of art history. ​ Pandora provides a place for inspiration, a temple for meaningful artworks, a place for artists to be artists. ​ Untergeschoss der Pandora art gallery – Globale experimente aus Berlin, We are literally Underground! …
Pandora also likes Techno!
NAOWAO is a Japanese/Taiwanese multidisciplinary digital artist and director, working with various media such as 3D animation, mixed reality, installation, and film.
Her works develop narratives of an altered world, often involving digital creatures inspired by mythology. The mask is one of her ongoing leading research, as well as Mythology and nature is her main inspirations, exploring human imagination and our world perception. She explores the hybrid worlds of the physical and the virtual, blurring the boundaries of reality and fantasy. Originally with a filmmaking and spatial design background, her works explore emotion in the digital storytelling format.
Video : NAOWAO