KEYI MAGAZINE is proud to present a groundbreaking charity compilation that unites a diverse array of Berlin-based and international artists, each a visionary in their own right.
Keyi Magazine with an impressive collection of 44(!) tracks, this extraordinary release serves as a sonic testament to the forefront of Techno and adjacent genres, showcasing the bleeding-edge sounds that define contemporary club sounds.
Immerse yourself in this meticulously curated compilation, spanning over 4 hours of music, as you embark on a sonic journey unlike any other. But this isn't just about the music—it's about making a difference. By participating in this musical odyssey, you have the opportunity to contribute to the greater good.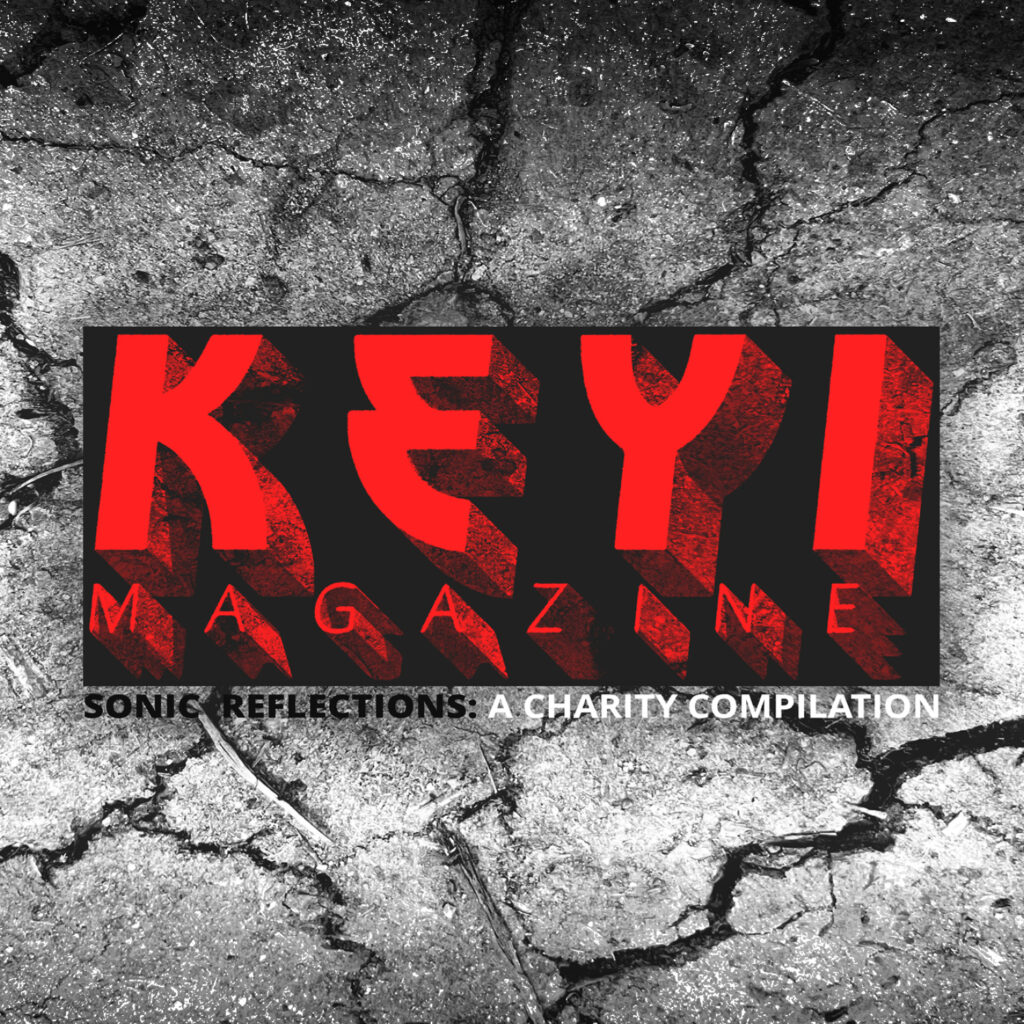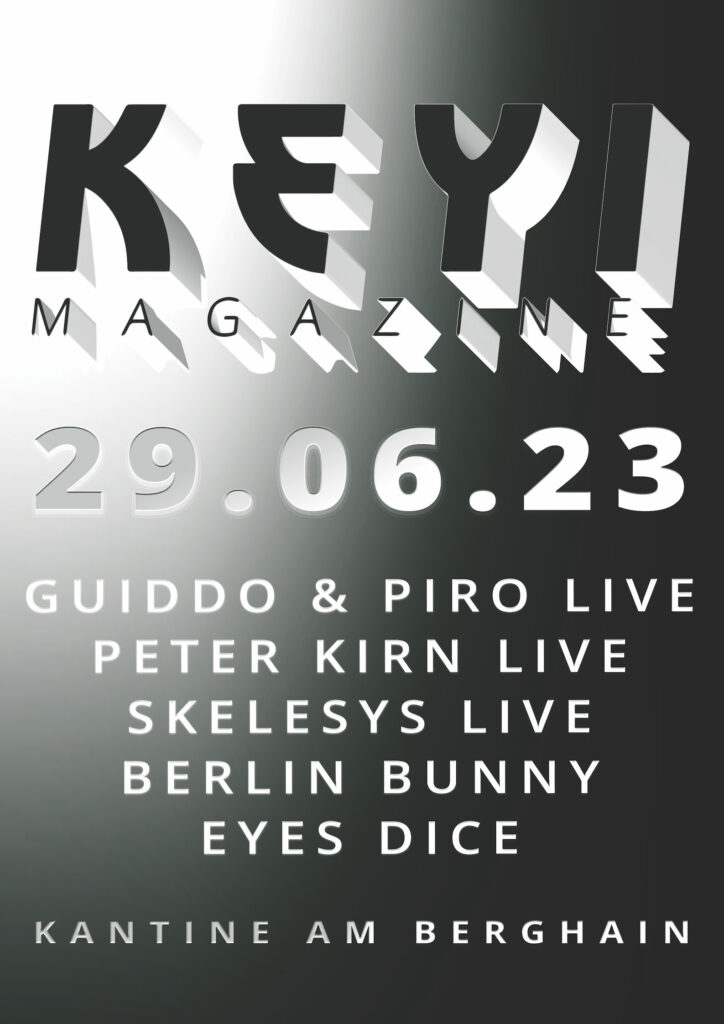 LIMITED CAPACITY
AND RECEIVE THE COMPILATION CODE
On June 29th, KEYI MAGAZINE presents their compilation in Kantine am Berghain with friends and family as well as three live sets:
Peter Kirn brings along some new toys to present his live. Guiddo & Piro follow with another live set, fueled by intense electro and distortion grooves, while Skelesys scales a sonic landscape with relentless guitar tones. Stay late to catch the closing set of KEYI's Berlin Bunny – and come early to catch the opening set of KEYI's other half Eyes Dice.
Every penny raised through the sales of this compilation will be donated in full to two remarkable organizations: The White Helmets, who tirelessly strive to provide aid and assistance in conflict zones, and Germany's Welthungerhilfe organization, dedicated to combating hunger and poverty worldwide.
Now more than ever, the world needs the solidarity and support of its creative communities.
The challenges we face are vast and varied, from the harrowing events of the Ukraine war to the devastating impact of the recent earthquake in Turkey and the ongoing crisis in Syria. It is in times like these that artist, musicians, and the wider nightlife community must stand together, utilizing their platforms to promote positive change.
Through KEYI Magazine 'Compilation" we invite you to not only revel in the cutting-edge sounds of the underground but also to make a tangible impact on the lives of those in need. By joining this sonic movement, you become part of a collective force that transcends borders and genres, leveraging the universal language of music to bring hope, support, and compassion to those who need it most.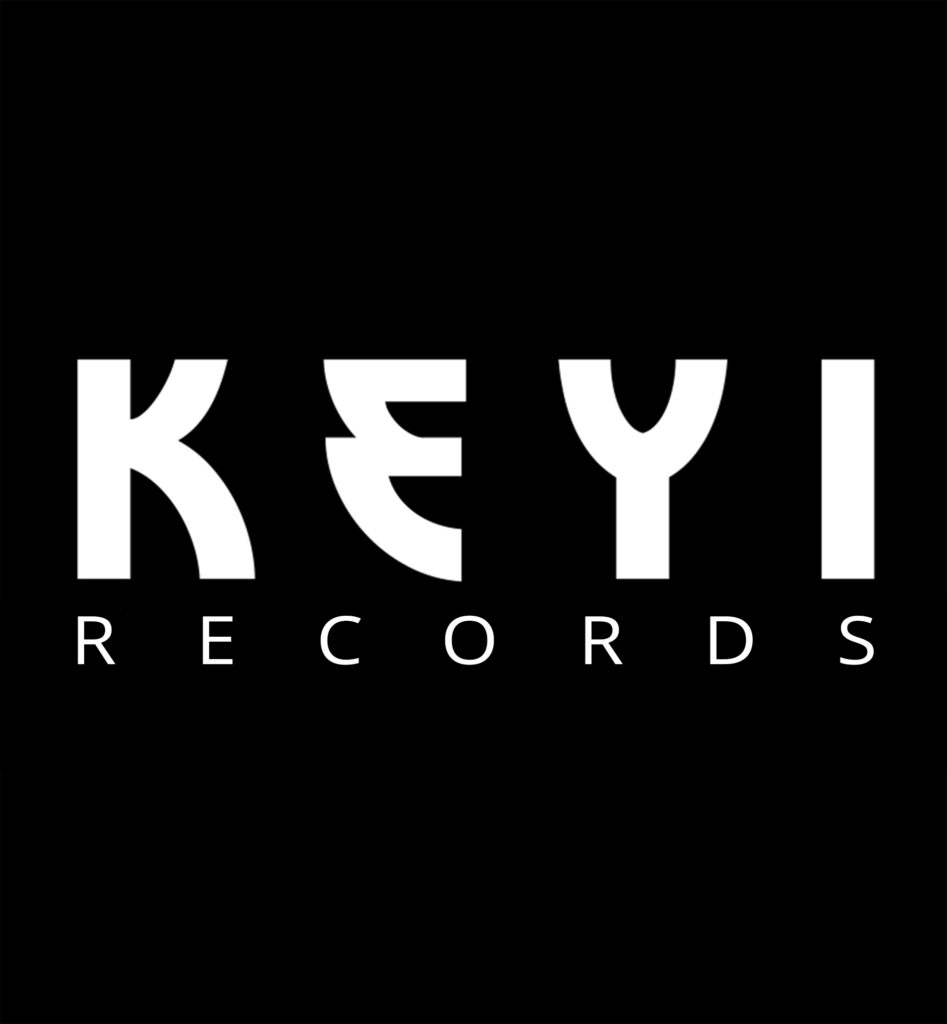 Dive into the sonic abyss of "Sonic Reflections: A Charity Compilation" and let the power of music inspire you to create a brighter future for all. Together, we can make a difference, one beat at a time.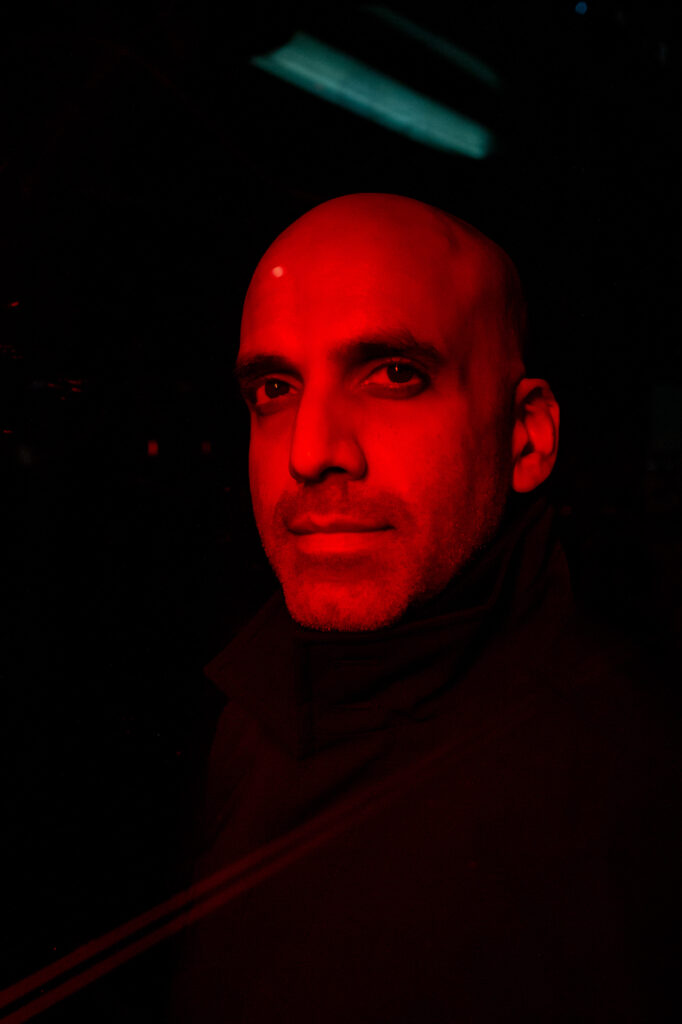 Delve into a sonic odyssey that defies time and space constraints as you immerse yourself in Amotik's "Aatma." This ethereal composition pulses with primordial energy, captivating listeners with its mesmerizing tapestry of otherworldly frequencies.
IORI's "Particle" beckons you into a realm where spectral rhythms intertwine, offering a celestial allure that transcends ordinary perception.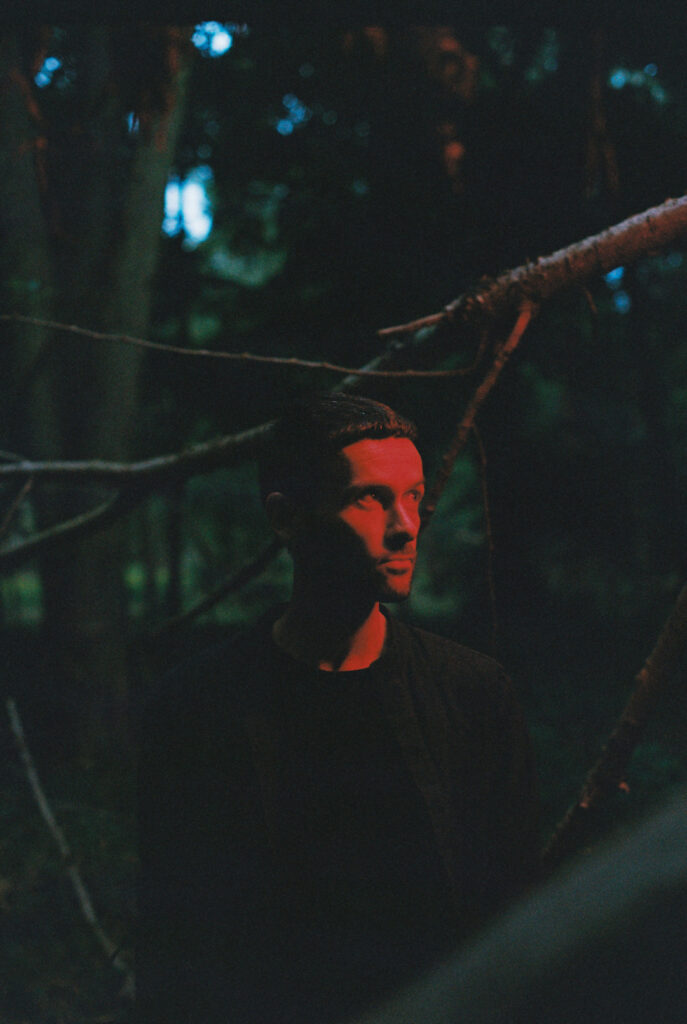 Ancient Methods weaves an enigmatic narrative in "AM – 1 B2," resonating with age-old wisdom and boundless transcendence. Alessandro Adriani's "Fever Dreams" invites you into a hypnotic realm, where electrifying melodies and ethereal harmonies converge, capturing the very essence of our sonic era.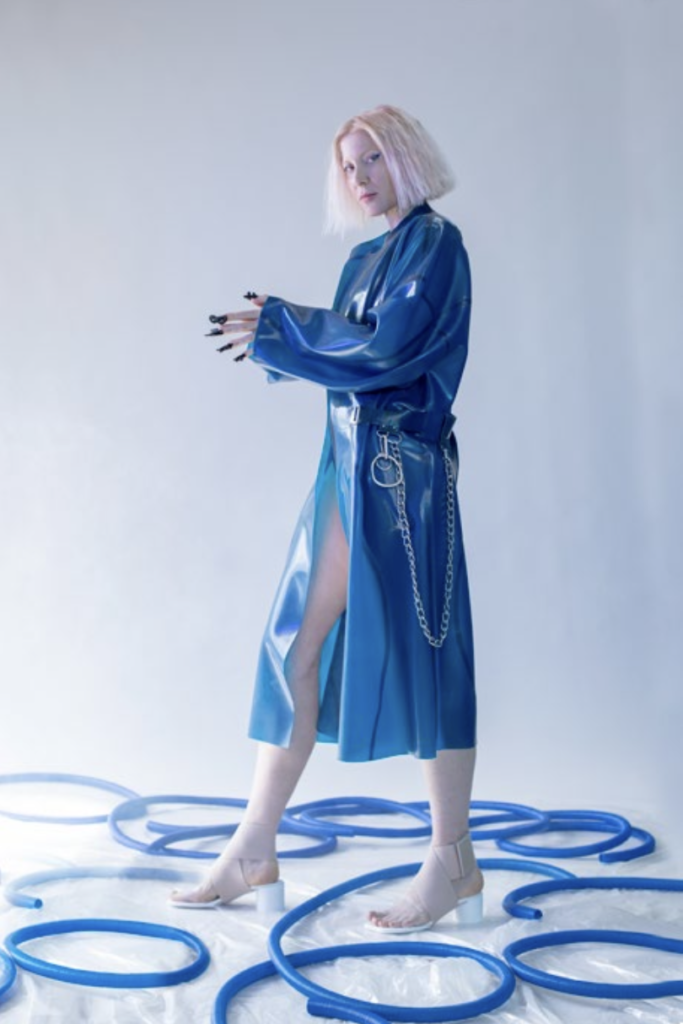 Ellen Allien's "Send" unveils hidden dimensions and elevates the consciousness to new heights, washing over listeners with waves of enchanting sound.
Shao's audacious sonic architecture in "Almost Waiting" defies conventions, challenging the boundaries of musical perception through intricate patterns and daring compositions.
Being one of the key figures symbolizing Turkish techno, Tolga Baklacioglu is an artist pursuing his musical journey in a steady state flow, progresses, evolves, and challenges both in his studio and on stage. Besides being a professor of aerospace engineering, he has been steadily building a body of work that explores the outer boundaries where techno and abstract textures merge and blur for a long time. We are glad to have him on board for this special compilation.
Berlin Bunny's "Cosmic Battle" immerses you in a cosmic clash of pulsating frequencies, epitomizing the eternal struggle between luminosity and obscurity.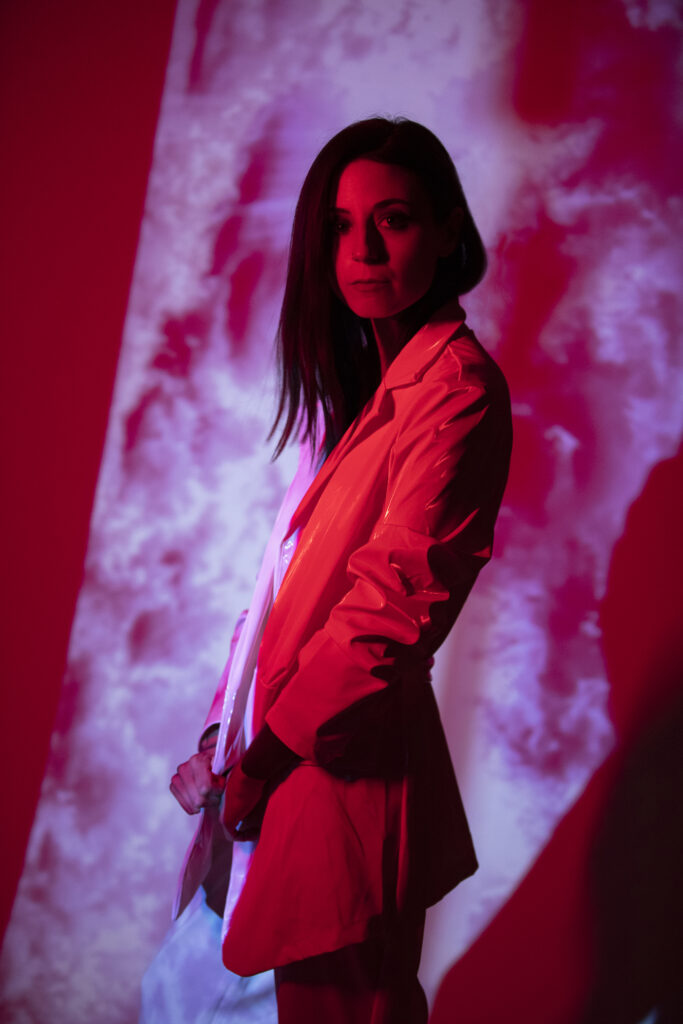 Chloe Lula's "Neu Elektro" celebrates liberation and artistic exploration, fusing elements of techno and electro into an enigmatic sonic fusion that defies categorization.
Discodrama's "Flash Of The Night" ignites the imagination with its experimental escapade, offering a glimpse into a world that defies expectations.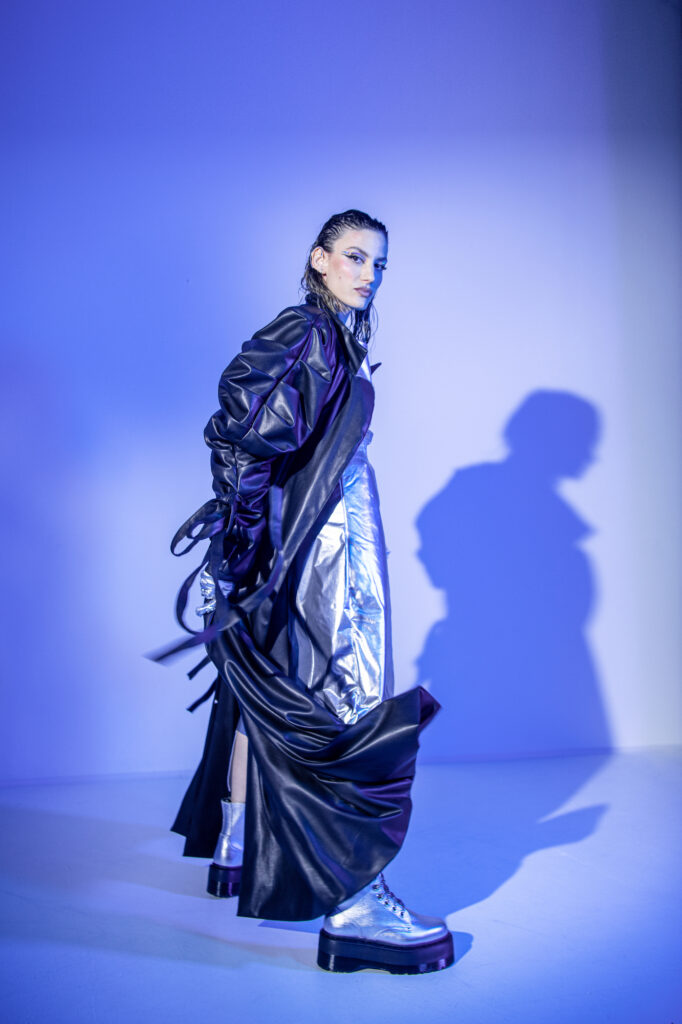 Lee Ann Roberts' "Only Us" intertwines ethereal melodies with introspective musings, forging a deep connection between souls within an intimate realm of sound.
Another legend on board – As an experienced DJ and producer hailing from the underground rave & techno scenes of the 90s,
Umwelt is a truly rare underground artist and one of the most important and prolific electronic producers.
Maedon's "No Compromises" stands as an anthem of rebellion, embracing unyielding self-expression and the spirit of sonic revolution.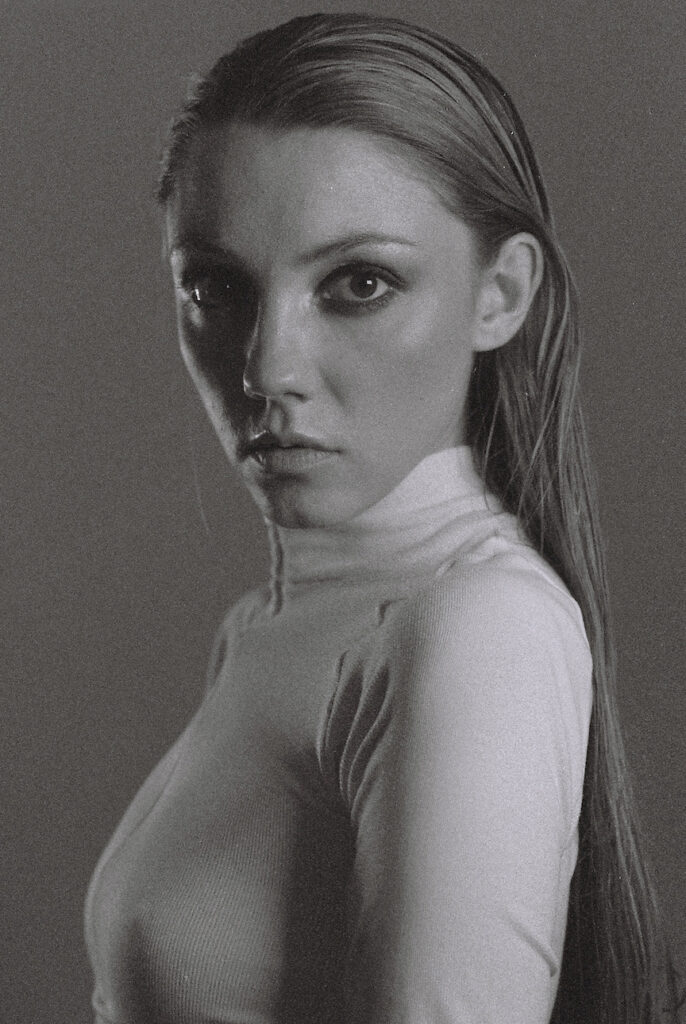 Melania's enchanting "Magic Spells" weaves a mesmerizing web of ethereal harmonies and mystical incantations, opening gateways to hidden realms of sonic enchantment.
One of the tracks made by INVOLUCIJA which is euphoric deprogramming: transgression, liberation and abstraction are metaphors for the ever-entangling depth of our situation.
INVOLUCIJA is envisioned as a noise abrasive enough to resonate with the ever-increasing discomfort from which we try to dissociate. We call this euphoric deprogramming
Nite fleit's "Here My Dear" creates a dreamlike reverie, where pulsating rhythms and ethereal atmospheres coalesce, evoking a sense of melancholic yearning.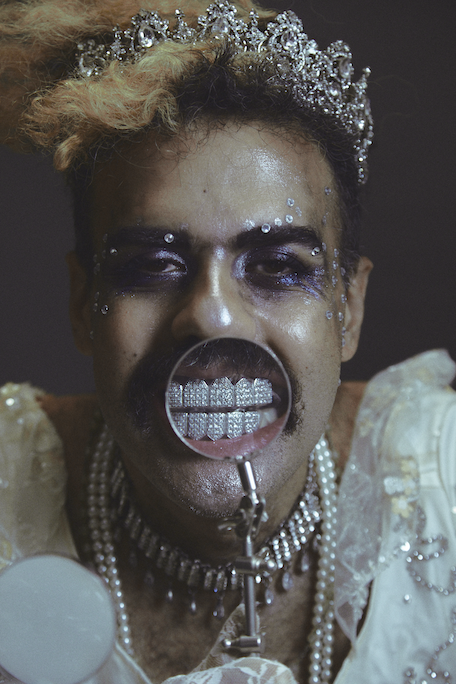 Projekt Gestalten's "She Worked Above You M" blurs the boundaries between reality and illusion, inviting listeners on a journey of sonic revelation.
Que Sakamoto & NT Murasaki's "Kijamet" harmonizes Eastern and Western influences in a symphony of transcendence, forging connections through the universal language of music.
Randstad's "Forest Of Thought" provokes profound contemplation as organic elements meld with pulsating beats, offering an invitation to introspection.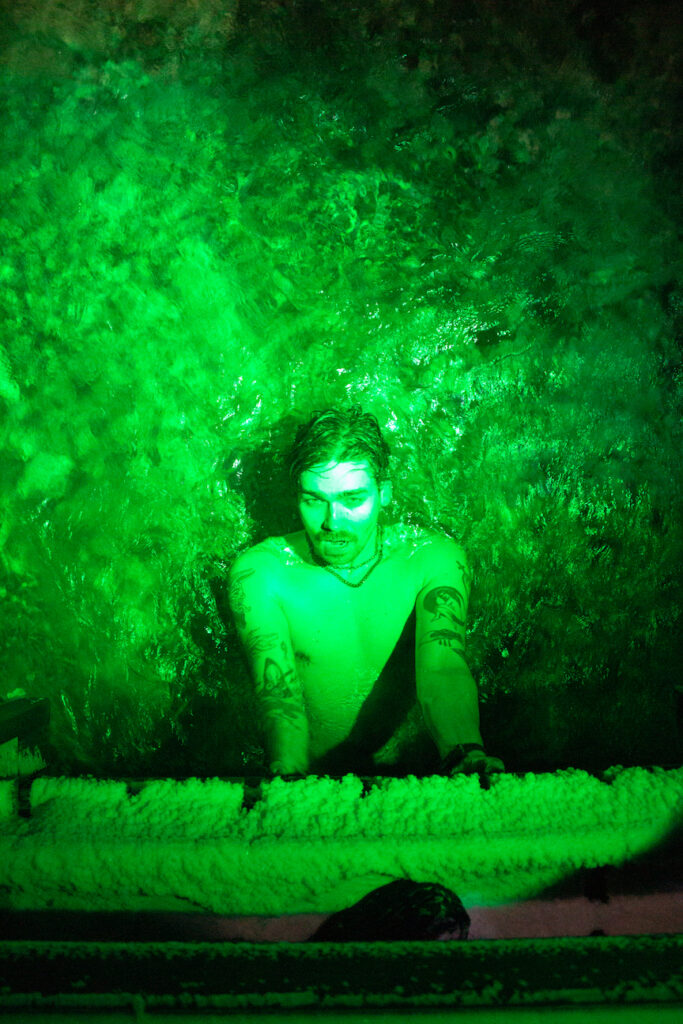 Stefan's "92MDL M" unfurls as a nostalgic time capsule, enveloping listeners in a warm embrace of sonic memories, evoking a yearning for a bygone era.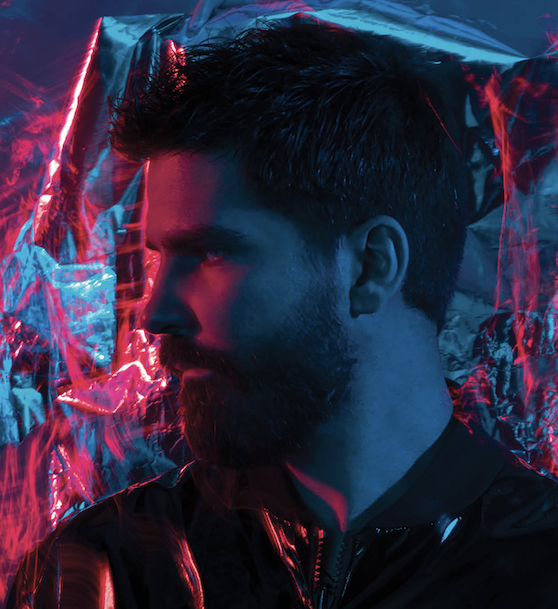 Tomasz Guiddo Ft Louie Austen's "Help Me Find Love M" resonates with timeless melodies, offering solace and companionship through its soul-stirring soundscape.
Trin1ty's "Non-Binary Cuz Quantum " defies societal norms, revolutionizing sonic identity and embracing the liberating power of self-expression.
Arnaud Rebotini's "Haze's Dances" captivates with nigmatic allure, leading listeners through a labyrinth of hypnotic rhythms and seductive melodies.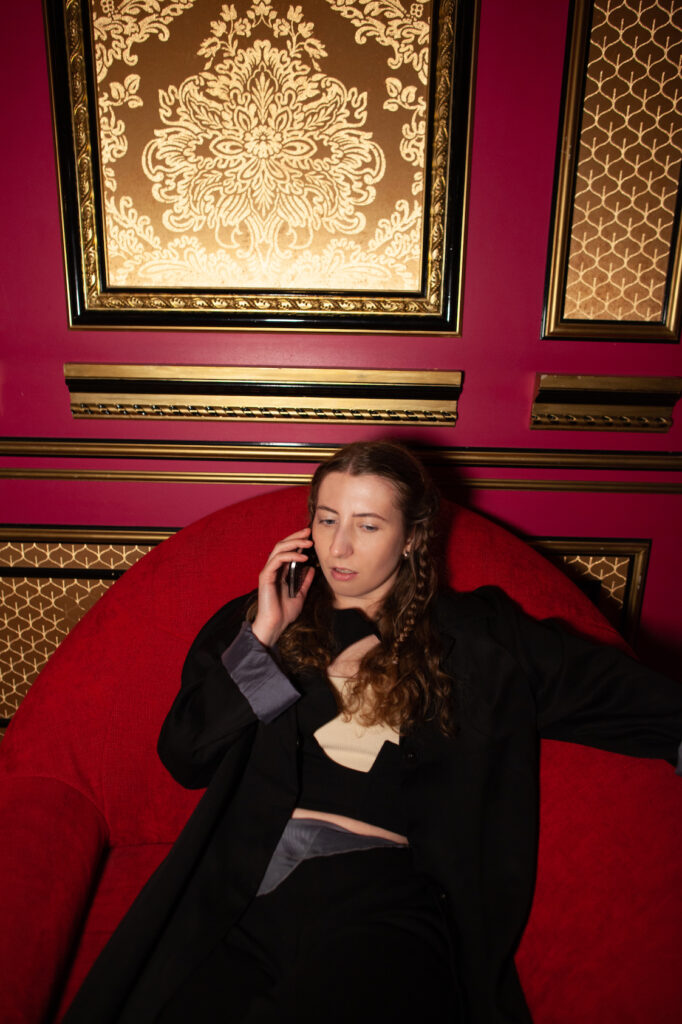 Poly Chain's "Powder Room Gossip" reveals whispered secrets within experimental soundscapes, where intricate textures and curious sonic elements entwine.
The Underground Youth's "Foreign Land" becomes a sanctuary for wanderers, guiding them through uncharted sonic territories with ethereal melodies and introspective lyrics.
Olympe4000's "Pourquoi valoriser les savoirs plus que les sagesses" challenges conventional wisdom, embarking on avant-garde sonic explorations that delve into existential questions.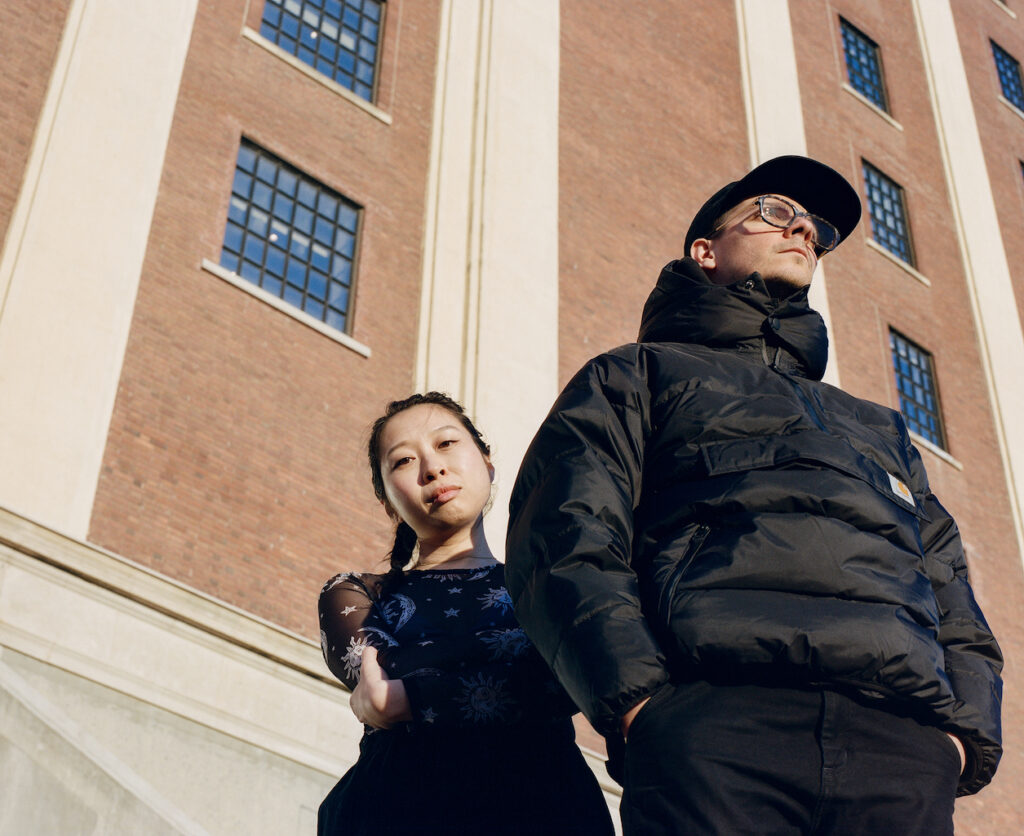 Cloudsteppers is a collaboration between Toronto based artists Ciel and Dan Only.
Born out of an impromptu jam session at Dan Only's Studio in late 2019, the pair quickly discovered magic in these sessions. Ciel brought her trusty Korg ESX-1 sampler, and alongside Dan Only's arsenal of vintage synths and drum machines, they quickly wrote the first Cloudsteppers EP. This came out on X-Kalay in late 2021 to acclaim.
These sonic voyages ignite the imagination and inspire a sense of wonder, allowing the artists' visions to guide you through uncharted territories of sound, expanding the horizons of musical expression beyond limitations.
https://www.berghain.berlin/en/event/77306/
MORE MUSIC FEATURES HERE
LISTEN KEYI MAGAZINE SOUNDCLOUD
Words
Michael Aniser