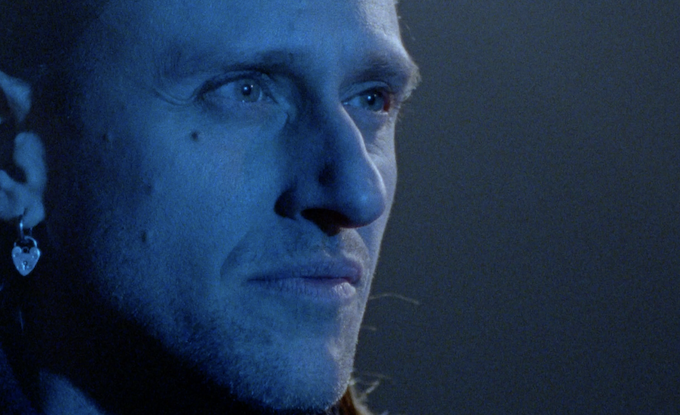 Curses – Boundless – extracted from his new album Incarnadine released on Dischi Autunno (record label of Jennifer Cardini).
The title refers to the new wave universe of the 80s where the guitars are mixed with the voice of the Berlin DJ Jennifer Touch, who we see dancing in a clandestine club. The clip (directed by Nicolas Medy and the production company Melodrama) inspired by the film The Hunger by Tony Scott highlights the aesthetics of the club culture of the 80's, dear to the artist, with all the dark codes of the post punk of this same period.
The New Yorker/Berlin-based Curses is known for blending his Rock & Roll roots with the darker side of Disco & Electro.
In both his DJ and live sets. Curses incorporate his ghostly vocals and guitar with flashes of EBM, New Wave, Post-Punk, and Psychedelic synth vibes.
Releasing selectively on well-respected underground labels such as Bordello A Parigi, Throne of Blood, Ombra INTL. Relish, Curses also runs a Rinse France monthly radio residency showcasing artists who share a love for mixing wave and weird disco. Curses finally dropped a long-awaited debut full-length on Dischi Autunno in 2018.
Hey both, such a great track that is going together with a fantastic video… Congrats! We spoke with you Luca in the past, however, Jennifer it's our first time. Could you tell us about your day and introduce yourself to our readers?
JT: Hey, it's very nice to meet you! So I'm Jennifer Touch, a music artist, performer, producer and songwriter mainly based in Berlin. I was born in Germany, so that's my background but JTouch is a universal being. My home is Music and creation and as a woman, my work is my activism and my boundless sanctuary.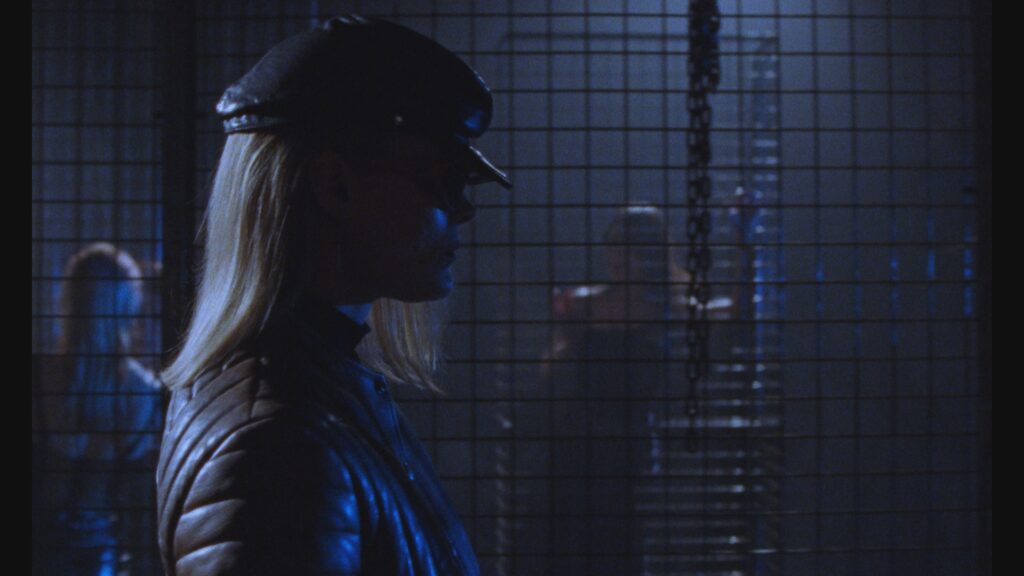 Could you tell us about your collaboration? How did you come up with the idea of working together? Also, how did you pick the remixers which appeared within the release?
Curses: Besides being good friends, I have always been a big fan of Jenni's production and vocals. we both come from similar punk and romantic sonic backgrounds but come to the surface with different approaches. It was only a matter of time before we collaborated, to create something we each wouldn't make independently, and the energy of Boundless was magnetic, one of the tougher more EBM songs on 'Incarnadine'. It's a similar experience with the remixes; L.F.T., Kendal, Günce… They're all close friends whose music we love, and we all share similar trajectories in what inspires us, but each with a different tone and attitude.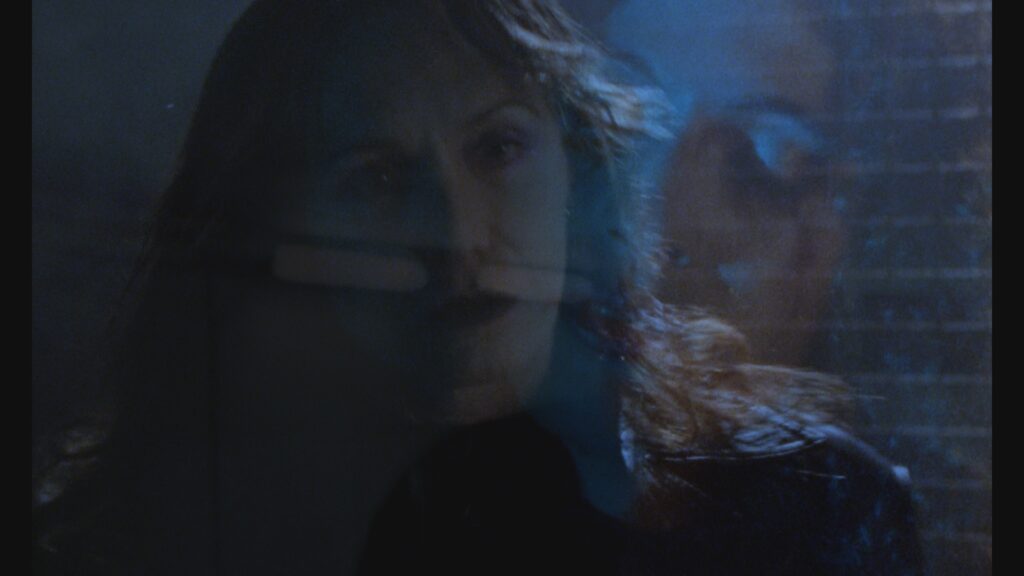 JT: Luca appeared on my radar many years ago, I really dug his work, and shortly after he was invited to do a remix of my song 'Sell,' I loved how he worked with the elements of my song, the same dark but deep golden touch – and in a funny way I felt like I would trust this guy also on a personal level.
When we met it was an immediate spark of an artist connection and besides this, he is one of the kindest people I've ever met. I don't do collaborations very often but this one was a no-brainer.. it came as easy and cool as our connection. And we are both dedicated to every detail in sounds and vibes. That's why the song works so well.
Speaking about the production process of that track, how did you come up with the idea and the connection between the video and your music? We can see the 80s influences if it comes to production and visuals, and great storytelling… also you are both actors there…which makes us even more attached to it. Was that the plan from the beginning? How could you describe working with Nicolas Medy ?
Curses: My wife, Rachael Rodgers introduced me to Nicolas' work. She showed me his music video for Mansfield's Auf Wiedersehen (official video), and I immediately was like 'Damn. I gotta do a video with this director'. We both have a discernable affinity for dark 80's romantic aesthetics and after meeting Nicolas in Paris at one of our concerts, we immediately clicked. Boundless seemed like the perfect song to do a video together. With Jennifer Touch as the protagonist, and me in the shadows, Nicolas and the production, Melodrama, really brought a new life into this song with theirs.
JT: Luca showed me Nicolas' work and it was just the perfect fit. I also have a deep connection to the cinematic elements of the 80's, but I come from a different background. The boldness and high exploration of every detail in the video is definitely something that came from Luca's and Nicolas' side. And I was super happy to let myself fall into it and the result is amazing! It's artificial but still very authentic and real as we appear in it ourselves, combining everybody's vibe to create a mystic and entertaining art piece. As performing artists, we are also actors and could use it to bring the song alive. Rachael was a huge element of it as she took care of the looks and perfectly combined our personal styles with another vision. The whole team was literally so cool, esp the dancers. It was like minus 10 degrees on the shooting days. Tough.
Curses: Omg. those 2 days shooting in the freeeezing ice cold were def unforgettable hahaha.
Could you tell us about your further plans? Do you plan more music together?
Curses: It's definitely an ongoing topic of conversation haha… I am sure more will come. Boundless was an effortless collab. super happy with how that turned out!
JT: Yeah, I'm all in! It will happen and when the right moment of creation comes up it will click as it did with Boundless.
BOUNDLESS
Music composed and produced by LUCA VENEZIA.
Lyrics by JENNIFER TOUCH
© Dischi Autunno C-Dischi Autunno 2022
DISCHI AUTUNNO
JENNIFER CARDINI
GAÉTAN BOUVACHON
---
More music features here:
---
COME TO US IN REAL TIME & REAL SPACE! 29.06.23 from 8pm in Kantine am Berghain!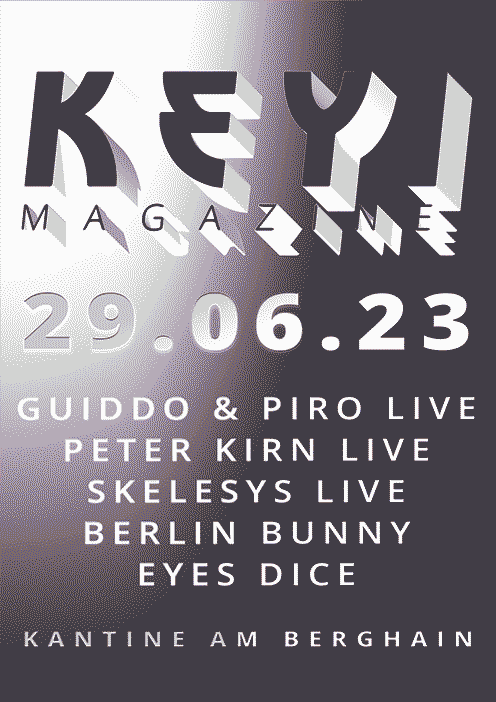 On June 29th, KEYI MAGAZINE presents their V/A 44 tracks compilation in Kantine am Berghain with friends and family as well as three live sets : Piro & Guiddo, Peter Kirn, Skelesys.
Every penny raised through the sales of this compilation will be donated in full to two remarkable organizations: The White Helmets, who tirelessly strive to provide aid and assistance in conflict zones, and Germany's Welthungerhilfe organization, dedicated to combating hunger and poverty worldwide.
….Including track from Curses!