Amsterdam Dance Event (ADE) is the most upfront, influential and educational gathering for electronic music and its industry.
ADE 2023- With its conference, festival and educational breeding ground, ADE is able to create not only the biggest yearly industry tent-pole moment, but also a solid foundation for future generations of electronic music professionals and upcoming artists. The event attracts a total of more than 1,000 events in nearly 200 locations across its multidisciplinary program; for five days and nights, the city of Amsterdam truly breathes electronic music.
ADE 2023 program is complete and ready to welcome you in Amsterdam from 18th-22nd October.
This year's ADE Lab is focused on providing an interactive and engaging experience for its attendees, presenting a series of event-wide courses to complete, ranging from Production and Artist courses to Professional and Mixed Media courses.
Upon completion of a course, attendees will earn a discount on the ADE Pro Pass for the following year.
What to expect during ADE 2023?
ADE LAB
Are you an (aspiring) producer, DJ, musician, visual artist, creator or all-round electronic music enthusiast, and are you keen to learn more about your field and industry? Good news: ADE Lab returns with a four-day program full of activities and experiences focused on the entire spectrum of creative disciplines in electronic music to help you push your music career forward.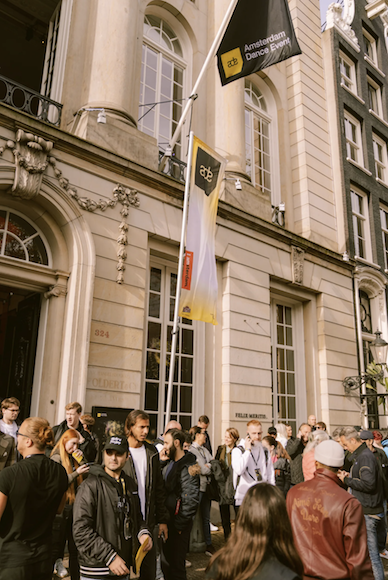 The first program highlights include: DVS1, an in-depth interview, alongside a DJ set with psychedelic pioneer Mama Snake.
● DVS1 (DJ, producer, label owner)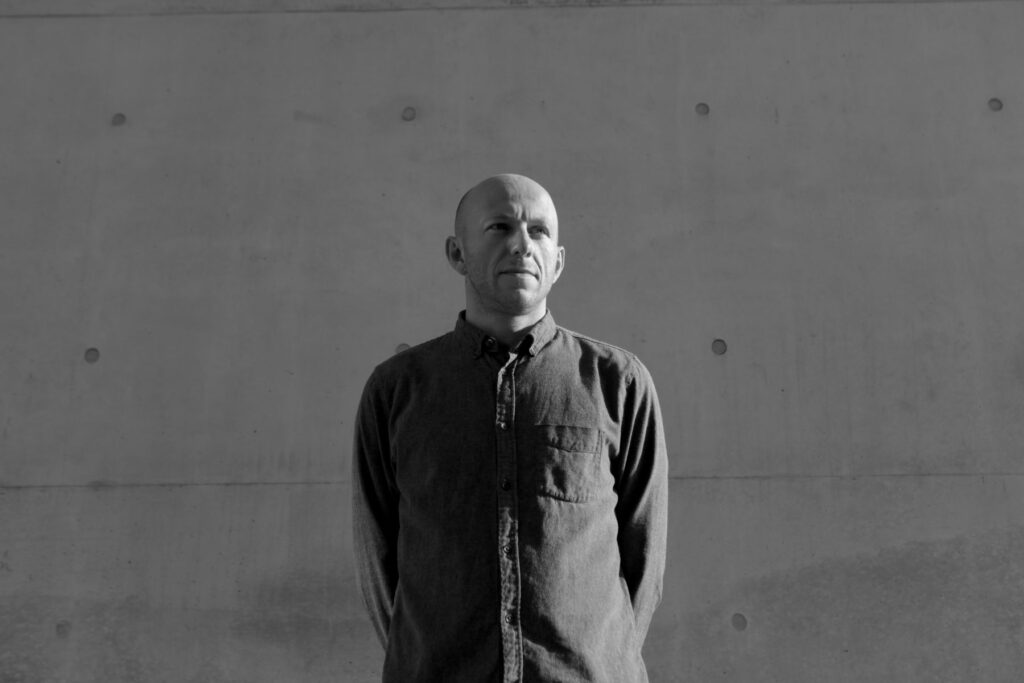 Additional workshops include The Art of Vinyl DJing with Héctor Oaks and Van Anh, in addition to talks and sessions with Darude, Nostalgix and Modular Moon. Multi-instrumentalist duo Parallelle joins ADE Lab with a special edition of their 'A Day In…' format. Femme Bass Mafia is set to host a DJ mentoring program for femme, trans, and non-binary people.
ADE FESTIVAL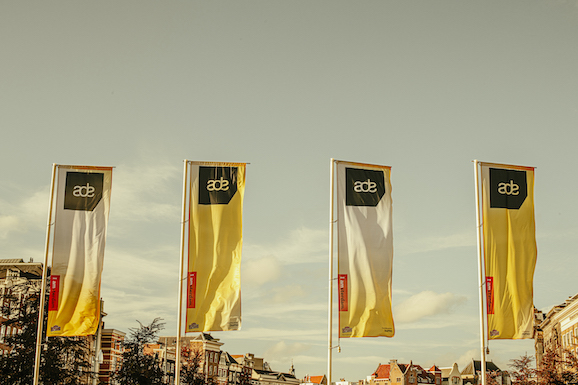 Explore the program, follow your favorite artists and get your event tickets while they're still available.
Dave Clarke Presents: British Murder Boys, Dasha Rush, Oscar Mulero & More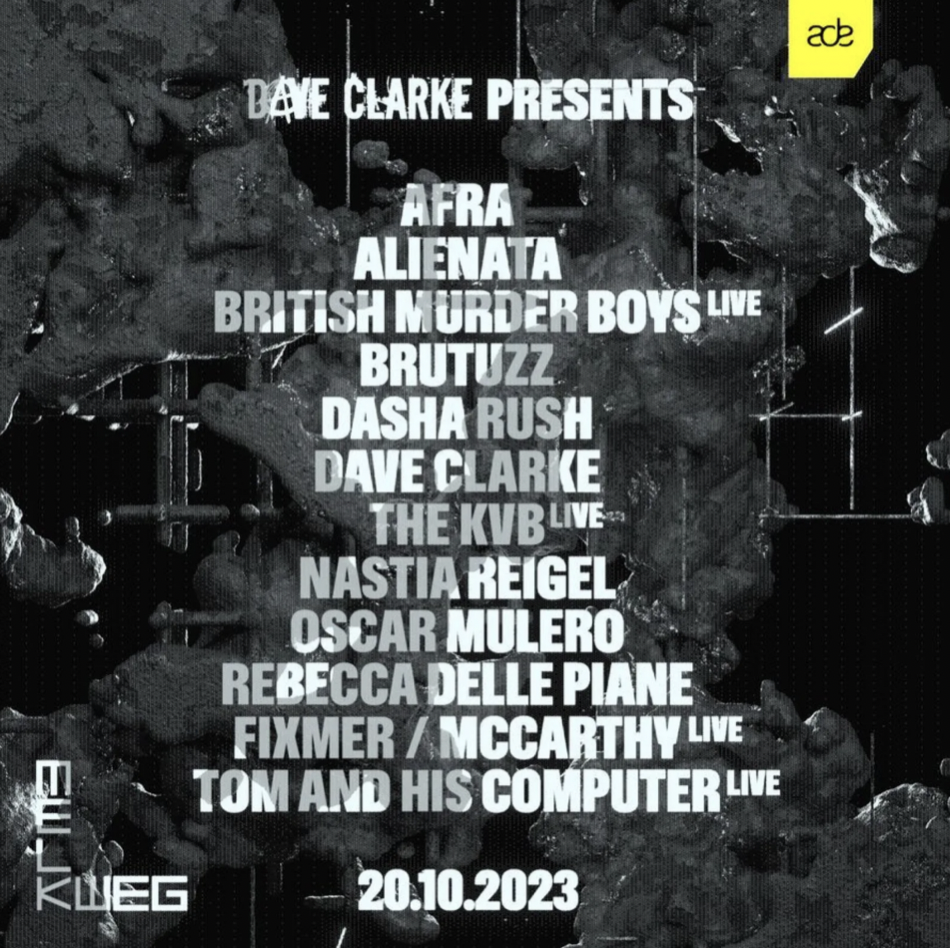 The eighteenth edition of Dave Clarke Presents in Melkweg. For years he has been curating the sharpest line-ups for the longest-running techno night of the festival without any frills. From the intense grooves of Dasha Rush and Oscar Mulero to the industrial sound of Surgeon and Regis who show no mercy live as British Murder Boys. Add a dose of gritty electro from Alienata and Terence Fixmer with Douglas McCarthy (frontman Nitzer Ebb) and the tone is set. A brutalist club night with a punk attitude that combines the best of the past and present.
"Clubbing Heritage x ADE: Narratives of Cooperation & Communication in New Electronic Music Aesthetics"
Panel Topic: Communication, Management and Promotion in Electronic Music Aesthetics, moderated by Laura Callegaro (booking agent and event manager at BPitch; co-founder of Enigma, Berlin)
● DJ Bone (DJ, producer, label owner)
● Nastia (DJ, producer, label owner)
● Katty Lange (Co-founder and Manager at Triangle Agency)
● Melissa Taylor (Tailored Communication)
● Bas Jenster (co-founder and promoter at Vault Sessions)
● Tim Dreske (DJ, booking agent at Outlined Am)
– 20 min networking break –
Panel Topic: Narratives of Cooperation: Identity and Expressivity in Club Culture, moderated by Nick Hoppezak (DJ, curator and manager at Lofi)
● Steve Rachmad (DJ, producer and label owner)
● Jose Luis Posada (founder and promoter at MedellinStyle.com / Freedom Festival)
● Manuela De Jong-Budimilic (booking agent and manager at Ad Sound)
● Johan Axander (co-founder and promoter at KHIDI / Cubeart Festival)
● Ferdgie Imambaks (co-founder and promoter at Orphic)
● Elena Natale (co-founder at HALL / unda Festival)
Hip Hop 50: Grandmaster Flash – Birth of a Culture
Grandmaster Flash
Moderator: Charisa Chotoe

We celebrate 50 years of Hip Hop at ADE Beats with founding father and turntable legend Grandmaster Flash, one of the culture's most influential and ground-breaking pioneers. He will host a unique and interactive master class and an exclusive keynote Q&A on the evolution of Hip Hop and DJ culture at this year's Amsterdam Dance Event. Grandmaster Flash is one of the original founders of Hip Hop who became world famous for his revolutionary and disruptive way of looking at the DJ and his equipment. He has influenced generations of DJ's and Hip Hop and electronic music artists with his pivotal role in the development of using record players and vinyl to create new music, perfected the technique of splicing and mixing breaks with two turntables, scratching and so much more, laid the foundation for turntablism and helped turn DJ's into fully fledged live acts. For their enormous impact on modern music, Grandmaster Flash and The Furious Five were inducted into the Rock and Roll Hall of Fame by JAY Z in 2007, as the first Hip Hop group ever. This year, as his culture turns 50, Hip Hop legend Grandmaster Flash joins ADE to present an explosive journey through the evolution of Hip Hop and DJ culture.
Beatport – Essential Insider Knowledge
DATE
Wed, Oct 18, 2023
12:30 – 13:15
LOCATION
Felix Meritis (Zuilenzaal) | Keizersgracht 324, Amsterdam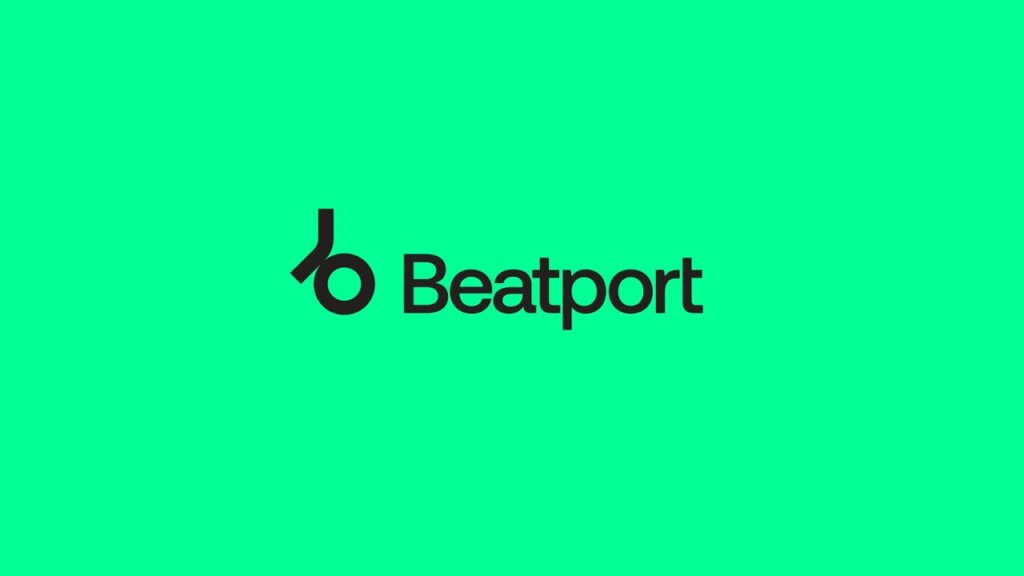 Helen Sartory (SVP Creator Services, Beatport), Susanne Hazendonk (VP Marketing, Spinnin' Records)
Moderator: Kristin Schrot (DJ Miss Nine)

Using Beatport to Amplify Your Music

Beatport is one of the most important sources for DJs and producers. On the one hand, artists use the platform as an online crate-digging tool; on the other, they use it to get their music downloaded by other artists. But how do you come out on top in a situation where there's a sea of DJs is all trying to achieve the same as you? How do you distinguish yourself and your music? SVP of Creator Services Helen Sartory stars in the Essential Insider Knowledge Beatport session on ADE Wednesday. Alongside Sartory, other speakers from the user end of Beatport will join this keynote session, so stay tuned for more announcements.
Chinese Music Market Report
DATE
Wed, Oct 18, 2023
15:30 – 15:55
LOCATION
Felix Meritis (Teekenzaal 2) | Keizersgracht 324, Amsterdam
Speaker: Vivian Wei (Vice President of Copyrights, NetEase Cloud Music)

This keynote speech helps you dive into the electronic music landscape in China and learn about its latest trends in the digital age. Vivian Wei from NetEase Cloud Music will share a series of innovative practices and features that foster the growth of electronic music and emerging artists in the industry in China.
Coffee with Kittin
DATE
Fri, Oct 20, 2023
11:30 – 12:15
LOCATION
Felix Meritis (Zuilenzaal) | Keizersgracht 324, Amsterdam
Kittin (DJ/Producer)
Interviewer: Dave Clarke (DJ/Producer)

The French electronic music producer, DJ, singer, and songwriter Kittin rose to fame in 1998 and has worked with many big-time artists throughout her long and rich career. She joins ADE Pro to share how she managed to pull an international audience, and how besides being a successful artist, Kittin has run her label Nobody's Bizzness since 2004, trailblazing the way for artists in her genre.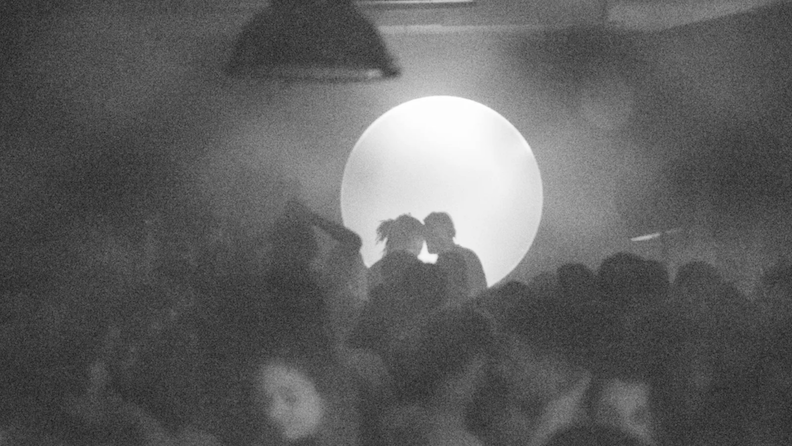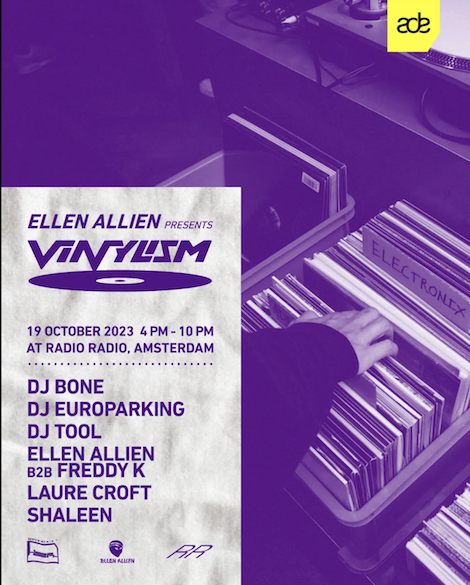 Ellen Allien presents Vinylism x ADE
Location: Radio Radio
Date: Thursday, October 19
Line Up: DJ Bone (US) / DJ Europarking (NL) / DJ TOOL (DE) / Ellen Allien (DE) / Freddy K (DE) / Laure Croft (NL) / Shaleen
● Ellen Allien (DJ, producer, label owner)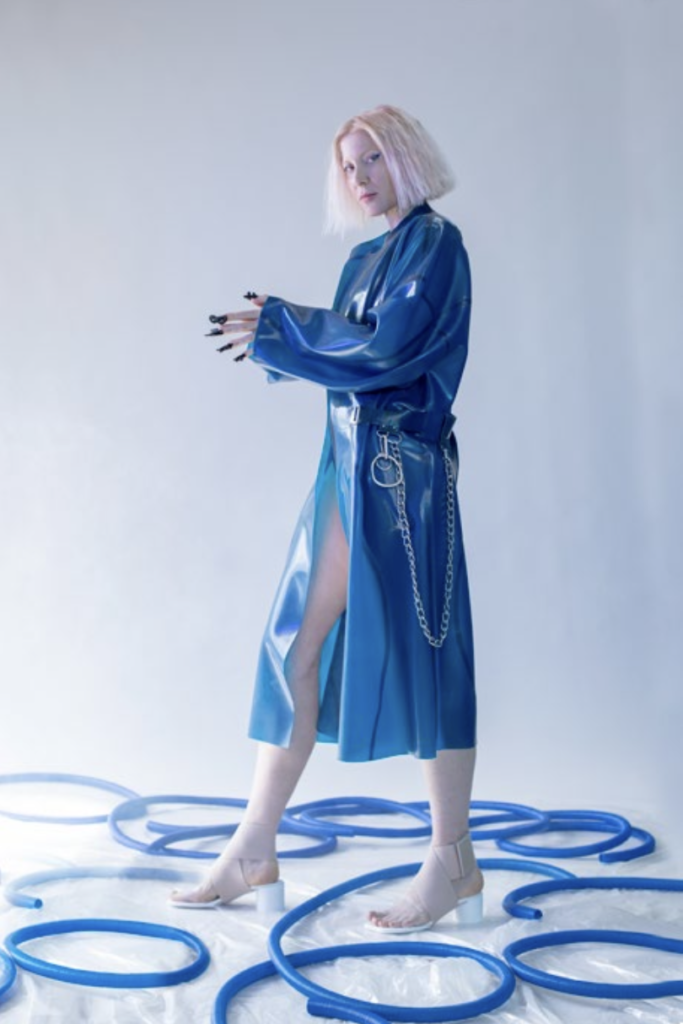 As one of the most iconic artists of her generation, Ellen Allien embodies the core ethos of techno: a visionary who looks to the future for inspiration, carving out her own niche and presiding over an empire that has imbued techno, and dance music culture, with her unique DNA.
A dynamic selector who prides herself on her extensive knowledge of music and dance floors worldwide, she has travelled the globe as a DJ playing at every major club on the circuit and commanding the big stage at festivals from Europe to South America.
● Freddy K (DJ, producer, label owner)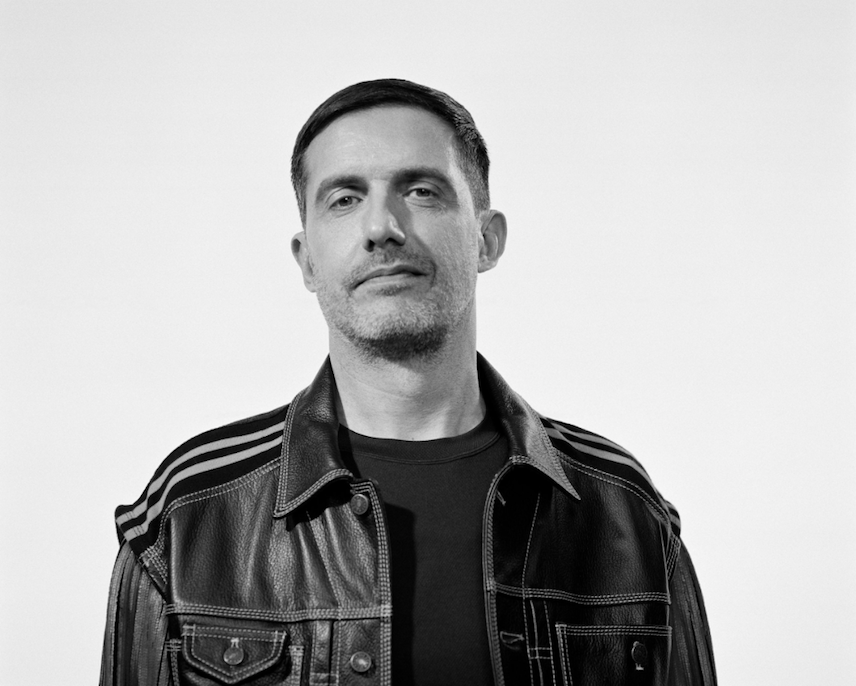 Freddy K is a Techno dj and producer since 1991, also the boss of KEY Vinyl. Since the '90s Alessio Armeni has been tireless campaigning from the dancefloor, defending vinyl, championing young talents and reinforcing the scene from the shadows.
Freddy K sets are characteristically mercurial and 100% tailored for the dance. He plays a "360°-style of techno," including Soft Cell, WestBam or Bronski Beat—when the timing is just right.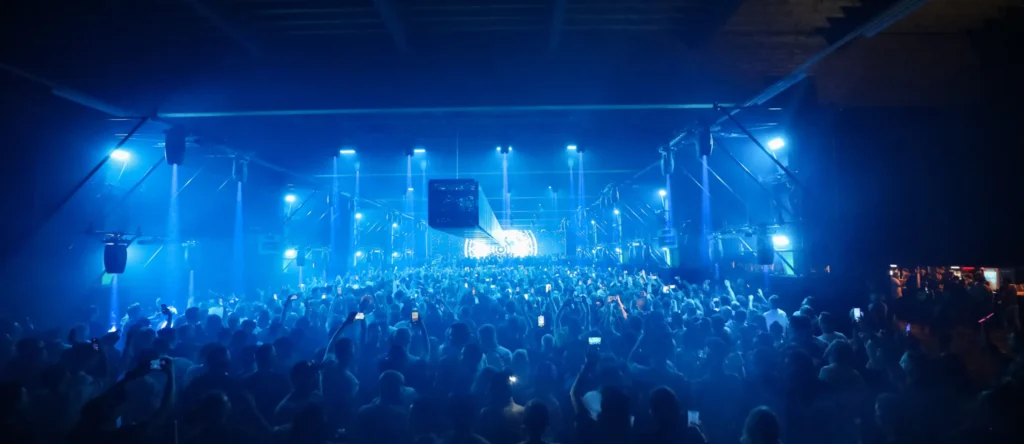 DGTL ADE: RÖYKSOPP
This year, we're more than thrilled to announce our first ADE show extra early: the immensely talented and visionary artist duo Röyksopp will play our DGTL ADE live show on Friday, October 20th!

This addition to our line-up is set to take the experience to new heights, and we surely cannot contain our excitement. Röyksopp is known for their chart-topping hits such as "Eple", "Remind Me" and the iconic "What Else Is There?". Röyksopp's discography is a testament to their unrivaled creativity and distinctive style. Their music seamlessly combines elements of ambient, house, and downtempo, resulting in sonic journeys that transport listeners to otherworldly realms.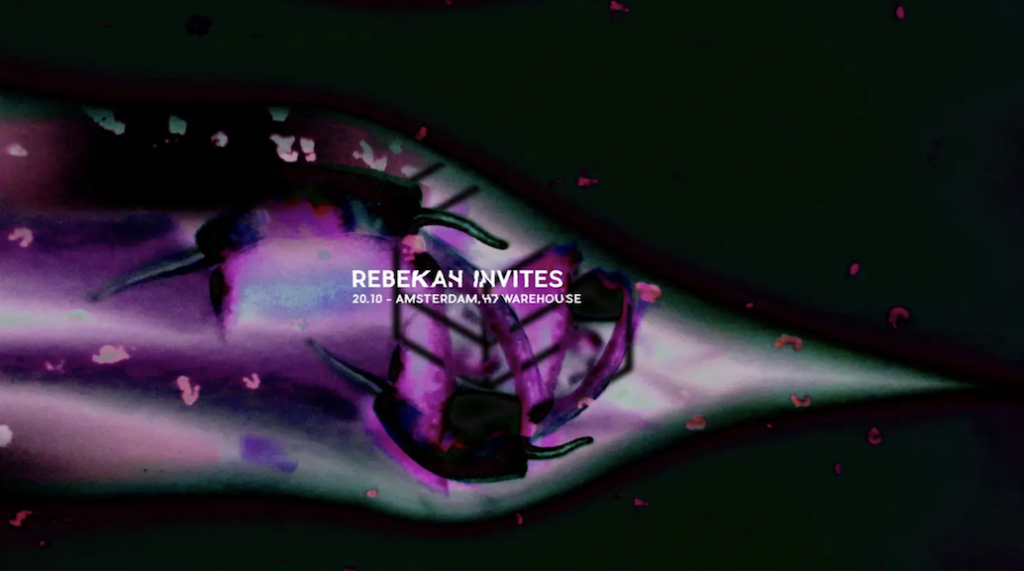 Intercell x Rebekah Invites
Location: H7 Warehouse
Date: Friday, October 20
Line Up: Cancel (DE) / Cassie Raptor (FR) / Grace Dahl (NL) / Rebekah (GB) / SPIKEY LEE (NL) / Stephanie Sykes (GB)
● Rebekah (DJ, producer)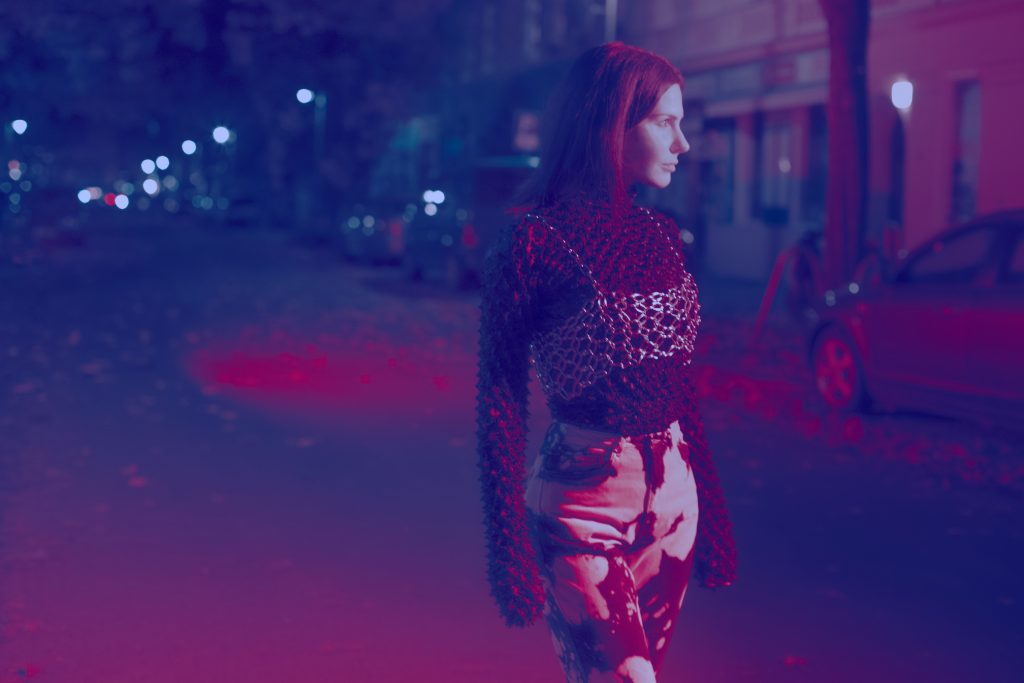 Celebrating 20 years since she first stood behind the turntables, Rebekah has established herself as one of the leading exponents of techno currently operating on the global circuit.
Her love affair with the harder sounds stretches back to the legendary Que Club in her hometown of Birmingham where she drew influence from the likes of Dave Clarke, Derrick Carter, Richie Hawtin and Billy Nasty. The fact she now shares billing with artists of this calibre is testament not only to her talent, but the way in which her music has been received by the techno community.
Awakenings ADE 2023: Saturday
Location: Gashouder
Date: Saturday, October 21
Line Up: Ben Klock (DE) / Enrico Sangiuliano (IT) / Indira Paganotto (ES) / Joyhauser (BE) / Marcel Dettmann (DE) / Myra (NL) / Pan-Pot (DE)
● Ben Klock (DJ, producer, label owner)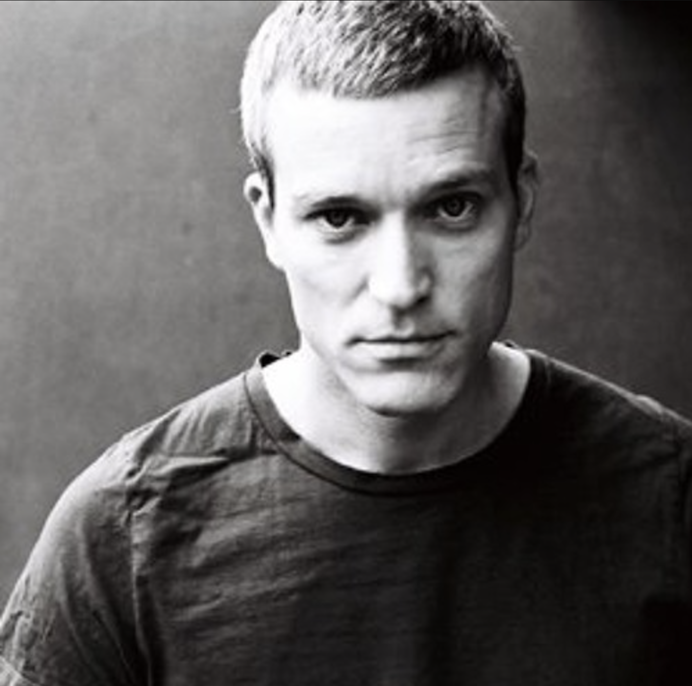 Having become a Berghain resident in 2005, Ben Klock has since established himself at the forefront of Berlin's modern Techno movement, an ever-present symbol of the city's vast musical landscape.
His long-standing relationship with the notorious Techno institution has formed the backdrop to his success, providing an invaluable platform that has allowed him to become one of the most in-demand DJ-producers of the current generation.
● Marcel Dettmann (DJ, producer, label owner)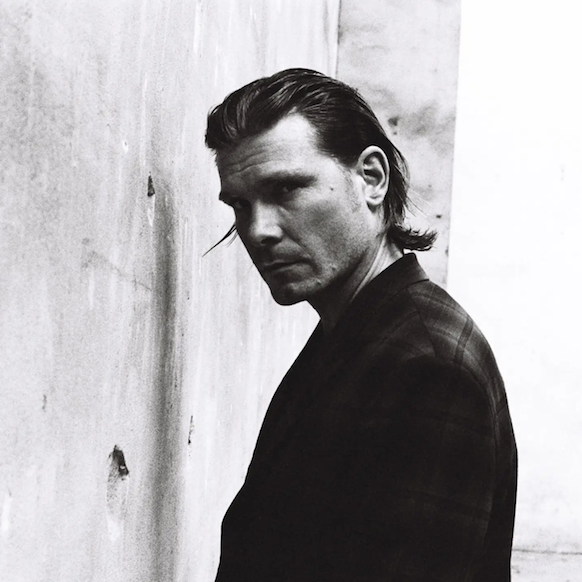 DJ and producer Marcel Dettmann is recognised as one of the most influential proponents of contemporary Techno.
Dettmann's productions for his own MDR imprint and Ostgut Ton, as well as his compilations and mixes for fabric, Music Man, !K7 and Dekmantel sit between contemporary techno and pre-techno, providing a unique aesthetic at once reduced and rough, emotional and unpredictable.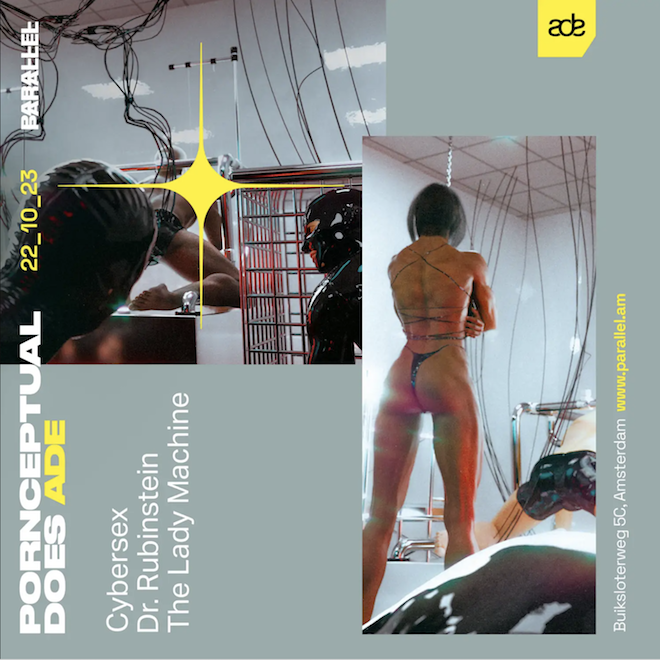 Pornceptual – ADE
Location: Parallel
Date: Sunday, October 22
Line Up: Cybersex (NL) / Dr. Rubinstein (DE) / The Lady Machine (DE)
● Dr. Rubinstein (DJ)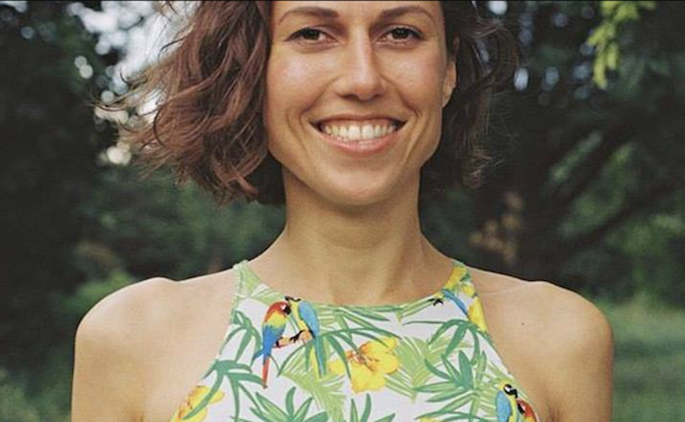 The Russian-born Tel Aviv native Marina Rubinstein (the honorific is strictly cosmetic) moved to Berlin in 2012, shortly after beginning to spin, and swiftly became one of the sharpest party d.j.s anywhere.
A Dr. Rubinstein set is easy to recognize—it's both stark and raucous, festooned with vintage-Roland TB-303 acid synth lines and an unforced bonhomie that's rare in techno. She remains a committed dancer: "If I'm not playing, you won't ever find me in a d.j. booth," she recently said.
ADE PRO
The ADE Pro conference is set to be more centered around on the most urgent needs and desires of music professionals than any edition before, tackling the Strategies, Opportunities and Responsibilities that define the global electronic music scene.
Featured speakers at ADE Pro 2023 include global industry leaders at Warner Music, Spotify, Sony Music, TikTok, WME Agency, Beatport, SoundCloud, TuneCore, STMPD RCRDS, BBC Radio 1, Spinnin' Records, Sziget, DGTL, and many others.
Get ready for a substantial upgrade to ADE Pro this year, with revamped networking concepts, an even more extensive conference, and vastly upgraded Festival access for Pro Pass holders. Explore the latest program updates and get the ADE Pro Pass to attend.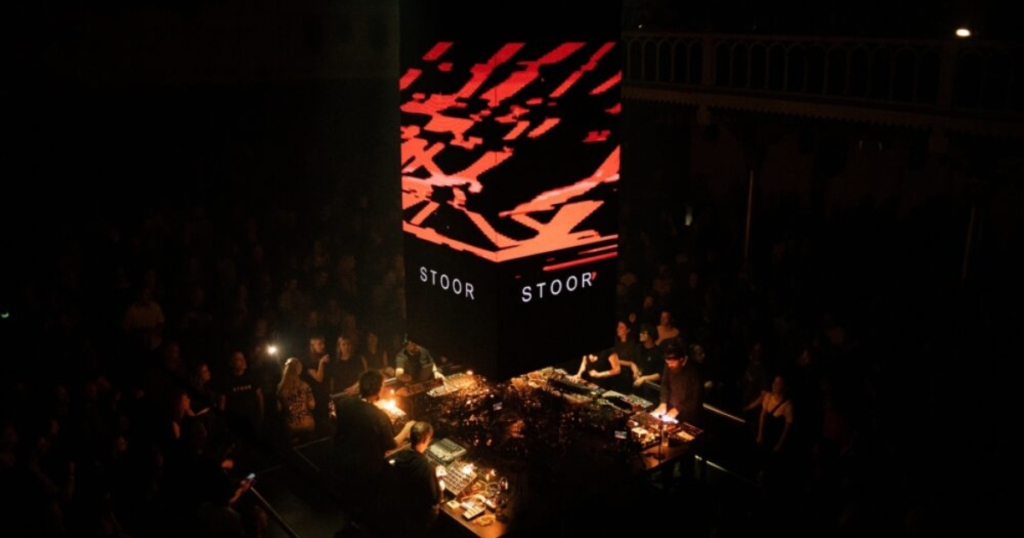 Speedy J presents STOOR Live
After two years of sold-out editions, Speedy J and the STOOR crew will return to Paradiso during ADE 2023 for a two-day edition of audiovisual spectacle STOOR live. Saturday the 21st is sold out, but there are still tickets available for Sunday October 22nd.

STOOR live is a fully improvised hardware jam between alternating musicians, led by techno producer Speedy J. Stage design, lighting and a team of video artists are directed by spatial designer Karl Klomp: using robotic cameras and video hardware hacks on an LED video object, image and sound merge into a symbiosis of unbridled electronica. Past editions, Colin Benders, Dasha Rush, Lady Starlight, ROD, Rødhåd, Sterac and Surgeon turned the knobs, among Speedy J and others.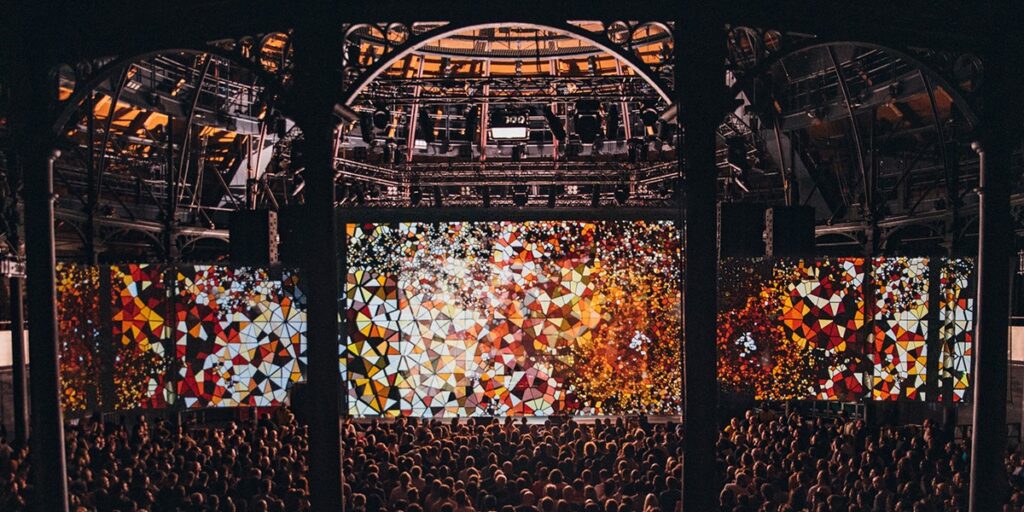 Max Cooper: Immersive Live Performance
Max Cooper presents 3D/AV
Drawing on 20 years of study, creativity and interdisciplinary collaborations, London-based, audio-visual artist Max Cooper presents a live audio-visual performance, a deep, immersive exploration of the intersection of music, science, and art.
ADE ARTS & CULTURE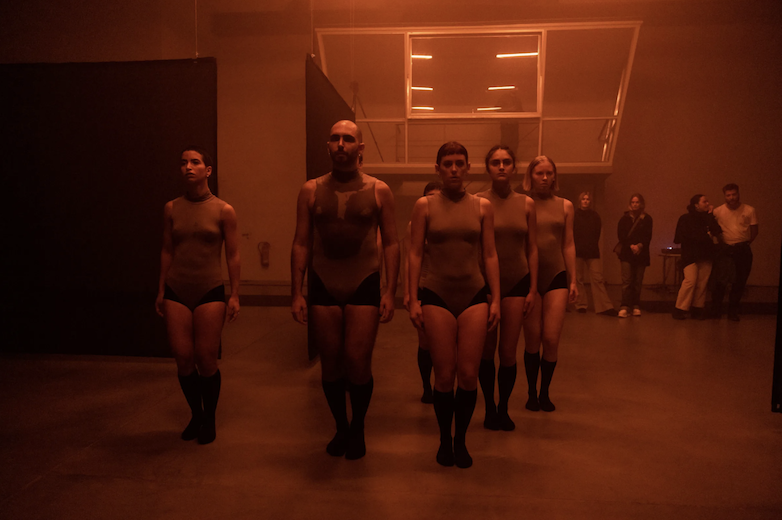 ADE Arts & Culture has been the staple of the crossover between electronic music and other art forms. For its third edition, the program focuses on today's makers who find their strength in the night, the positive impact electronic music has on its makers and listeners, and broadening horizons.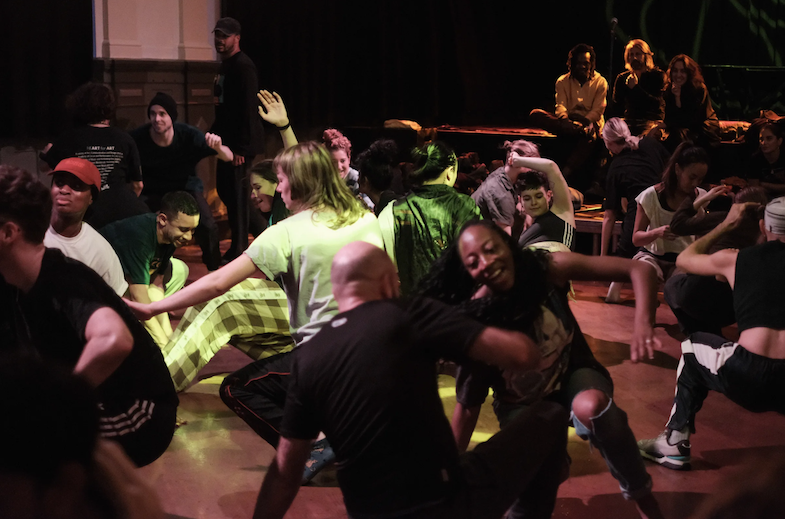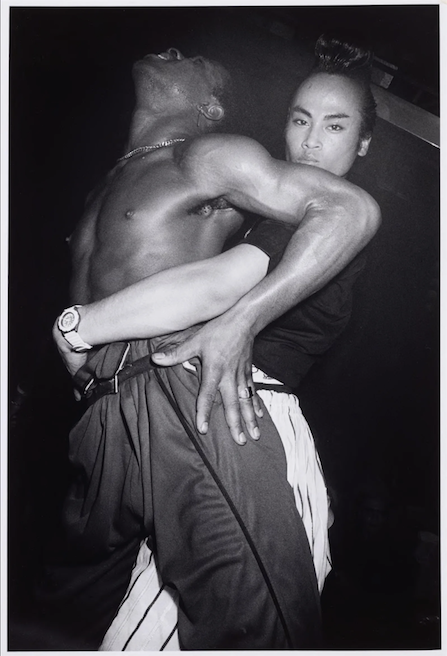 Het HEM x Horst: New HHHorizons
In a two-day program in the Brutalist church building of de Thomaskerk, Het HEM & Horst Arts & Music Festival bring together a new generation of makers who think outside the boundaries of their discipline and experimentally connect electronic music to fashion, dance and visual arts. Central to the program are four new interdisciplinary live performances, each offering the audience an immersive art experience in their own way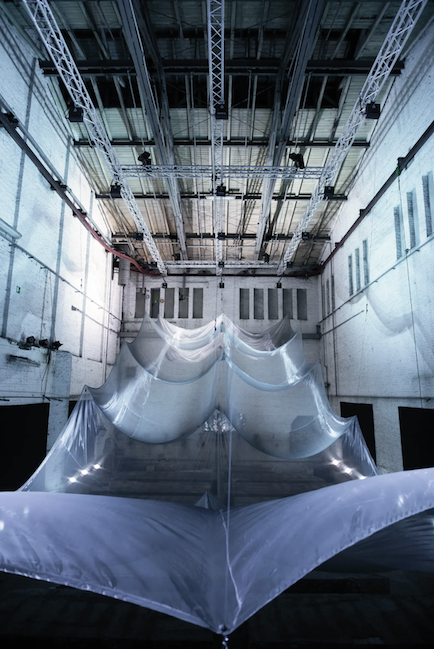 Boris Acket presents TIJDSDUUR
As part of a month-long takeover in October, Boris Acket's official exhibition launch kicks off De School's 2023 ADE programme with a string of performances from Slagwerk Den Haag, Jameszoo, Elsemarijn Bruijs, Helena Basilova and Spekki Webu, each bringing the works to life in a completely new way.
Amsterdam Andalusisch Orkest & Mary Lake
Join this unique clash of club culture and string instruments by Amsterdam Dance Event at Bimhuis, where techno and electro meet Arabic music. Resident Mary Lake has an international character as a DJ and producer and knows how to introduce experiment without ever losing her crowd for one moment. This concert with Andalusisch Orkest from Amsterdam sees star musician Hamza Amrani play different string instruments, like the ud and rabab, and travels through different times and places of music.