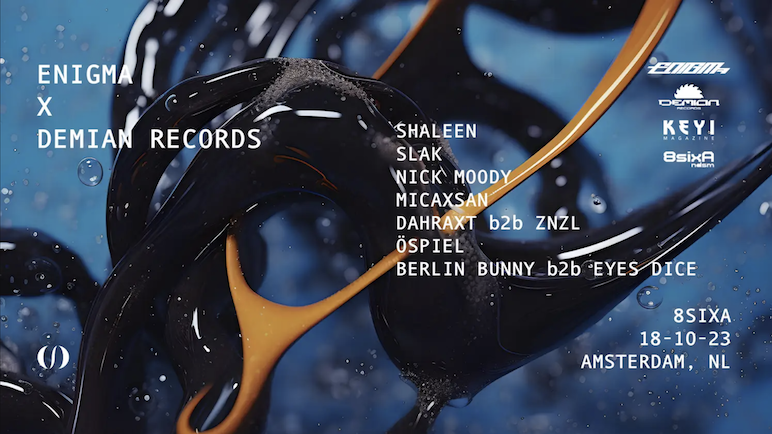 Clubbing Heritage x ADE is a conference during the Amsterdam Dance Event, as part of ADE program, at the Pakhuis de Zwijger, multi-arts center for a cultural meeting that includes two panel discussions from 6 pm till 9 pm on October 18
Enigma x Demian Records
"ENIGMA x Demian Records", a musical networking night will happen at 8SixA, Amsterdam during the Amsterdam Dance Event, after the conversations "Clubbing Heritage x ADE"
From 10 pm till 05 am, we will welcome you with a series of electronic music acts ranging from various nuances of techno, electro and disco.
On October 18 we will hold a conference and reunite during the Amsterdam Dance Event, as part of ADE program, at the Pakhuis de Zwijger, multi-arts center for a cultural meeting that includes two panel discussions from 6 pm till 9 pm. It is an absolute honor to bring together many local and international partners to advocate and preserve the club culture, and create networking and dialogue during the meetings.
We will host leading figures in electronic music, including renowned artists, masterminds behind booking agencies, PR specialists, innovative local promoters and driving forces behind international clubs and festivals.
The first panel "Communication, Management and Promotion in Electronic Music Aesthetics" will be moderated by Laura Callegaro (booking agent / manager at Bpitch agency)
● DJ Bone (DJ, producer, label owner)
DJ Bone stands out as one of Detroit's most inventive turntablists, renowned for his mastery of multiple decks, which he deftly wields to craft extended blends and pioneering cutting techniques.
He possesses a knack for revitalizing well-established classics, such as Jeff Mills' iconic "The Bells." While he proudly identifies as a DJ first and foremost, his prowess extends into the realm of production, where he remains steadfastly committed to the authentic essence of Detroit techno soul.
In his 2008 single "No Sleep (True to da Roots)," DJ Bone's dedication to preserving the heritage of Detroit techno is evident, all while infusing his work with a distinctive personality and an audacious spirit of experimentation. Throughout his career, he has maintained a steady output of singles, EPs, and mix CDs since the mid-'90s, predominantly through his autonomous Subject Detroit label. Remarkably, he has consistently declined offers from major techno labels, prioritizing absolute creative autonomy.
Noteworthy among his releases are the 1999 EP "Riding the Thin Line," issued by Metroplex, and the 2000 mix "Subject: Detroit, Vol. 2" on Eukatech. While DJ Bone may have remained somewhat under the radar for all but the most ardent Detroit techno enthusiasts, he began to receive long-overdue recognition during the 2010s. This recognition was particularly evident with the acclaim garnered by his full-length albums "It's Good to Be Differ-Ent" in 2017 and "A Piece of Beyond" in 2018.
● Nastia (DJ, producer, label owner)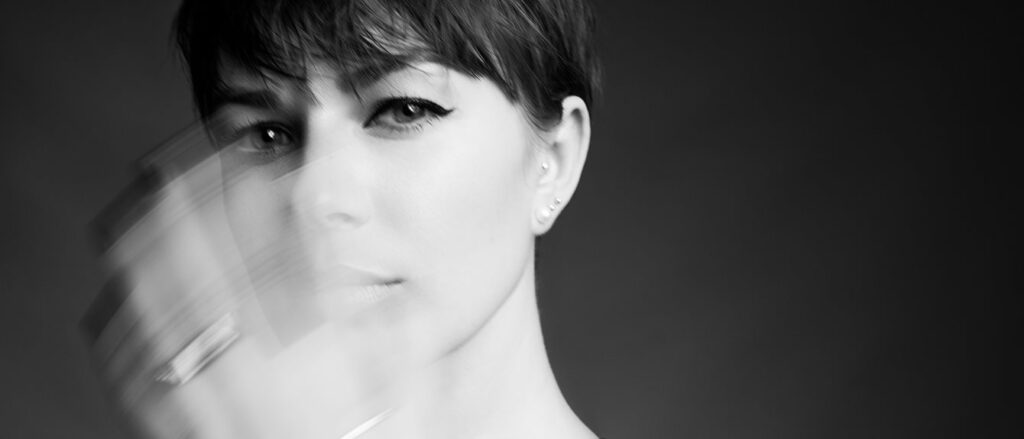 Nastia, the Ukrainian DJ whose real name is Anastasia Topolskaia started her career in 2005. In a short time, she became a curator of KISS FM stage and a resident at the legendary Kazantip festival, she also hosted her weekly live radio show from 2006 to 2016 on the aforementioned radio station.
In 2010, she was offered residency at Moscow's cult Arma17 club. Inspired by the club's team and their project, Nastia began to organize her own parties in Ukraine. After gaining experience and recognition, Nastia, together with the team of Closer, the famous club in Kyiv, created the Strichka festival in 2014, which runs to this day.
● Katty Lange (co-founder / manager at Triangle Agency)
Katty Lange, one of the scene most trusted agents who has been working with long-standing electronic music artists for the past 15 years.
Katty started back in 2004 working for Tresor Records before she took over Label Management of Detroit-based label 430West, where she also managed the live acts of Octave One. Katty also co-founded leading agency Triangle Agency, who works with the likes of Ellen Allien, DVS1, Len Faki, Tommy Four Seven, Blawan, Freddy K and many more.
● Melissa Taylor Freivogel (Tailored Communication)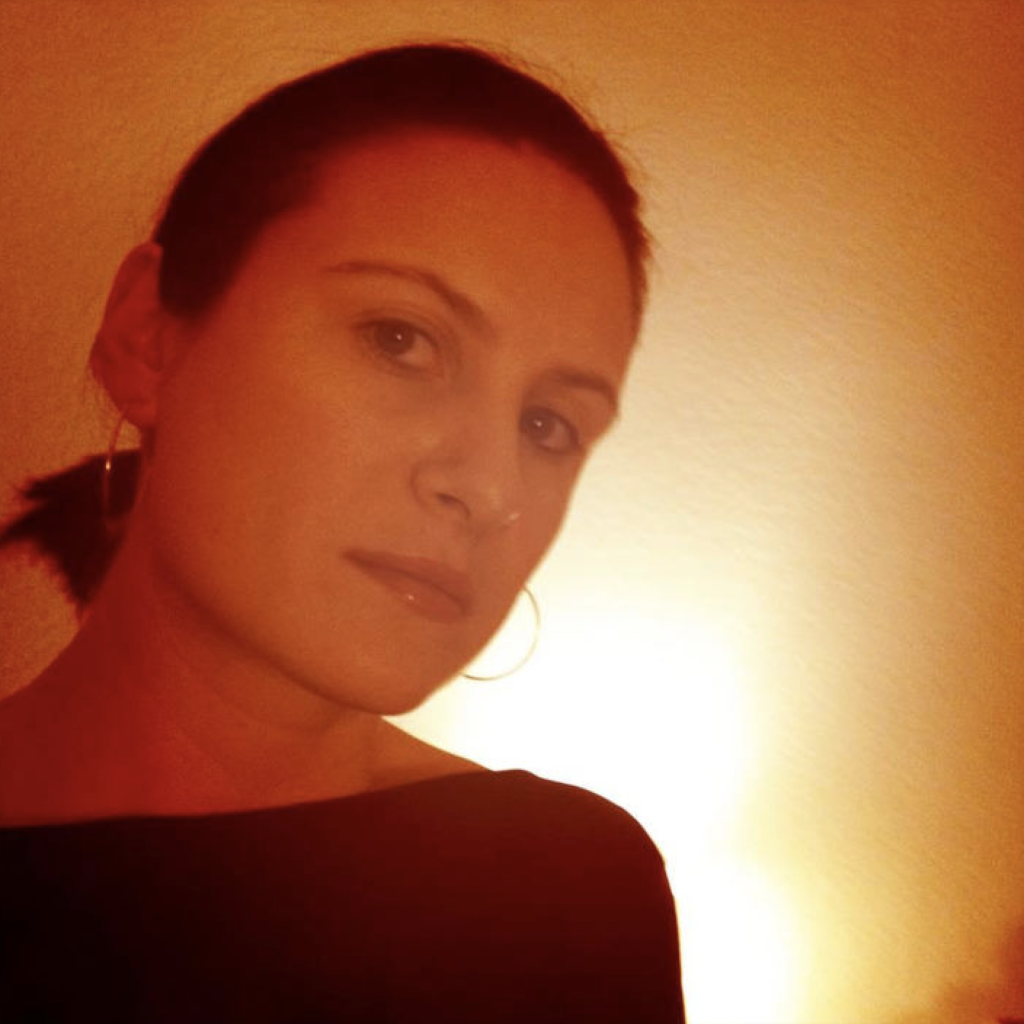 Melissa Taylor has worked in electronic music for 20 years with many respected companies. Over this time she has established an excellent reputation for reliability, honesty, good taste, great ideas and impeccable execution.
Over 20 years work she has become a trusted music consultant and independent publicist for the electronic music industry.
● Bas Jenster (co-founder / promoter at Vault Sessions)
Our mission is to elevate bodies through the pulsating rhythm of techno grooves, where a vibrant collective effervescence arises.
In this realm of dance, safety reigns supreme, fostering the flourishing of pure expression. Through this environment, we unlock a profound synergy, transforming mere moments into timeless, infinite memories.
● Tim Dreske (DJ, founder / booking agent at Outlined Am)

About Outlined AM our name reflects what we believe in – outlining each artist on our roster in their own way.
Each artist is a brand in their own right that we aim to represent in the best way possible, while offering a familiar agency environment. We are always keen to explore the best solutions between the artist and a promoter as we seek to push underground electronic music forward.
The second meeting "Narratives of Cooperation: Identity and Expressivity in Club Culture, will be facilitated by Nick Hoppezak (DJ, curator / manager at Lofi)
● Steve Rachmad (DJ, producer, label owner)
Mentioning releases, remixes, or labels on which Steve Rachmad has shown his craftsmanship is pointless and time-consuming.
So is boasting about the clubs and festivals on which he has left his mark. It would just make for another list of names, places, and brands…. Let's not do that. Feel free to visit the usual channels (Discogs, Soundcloud, Beatport) and take your pick from numerous productions and DJ sets. They all come from three decades of dedication, sweat, and polishing a one-of-a-kind talent.
● Jose Luis Posada (founder / promoter at Freedom Festival)
José Posada is the founder of the festival. He created a website he called Medellín Style, which later turned into a collective.
● Manuela De Jong-Budimilic (booking agent / manager at Ad Sound)
Born and raised Croatian, living in the Netherlands since 1998, where she completed her Bachelor of Arts in Humanities (major in modern art and literature, minor in journalism) at UCU and Master of Arts in Film, Television and New Media degrees at UvA.
She started AD in 2003, building the family-feel boutique style electronic music agency into a statement at the international level. Fascinated by arts in general, with a stress on modern and progressive, she always looks at pushing the boundaries forward and beyond conventional.
● Johan Axander (co-founder / promoter at KHIDI / Cubeart Festival)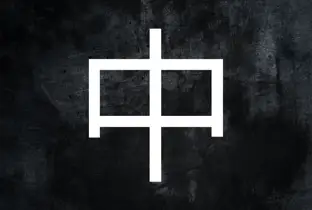 The tale of the Khidi club unfolds about six years ago. The city of Tbilisi, known for its formidable brutalist architecture, boasts iconic structures like the Bank of Georgia headquarters and the Sky Bridge, lending the city an unparalleled aesthetic.
Khidi club emerged in 2016 with a singular objective: to forge a tight-knit community founded on the talents of exceptional local artists and internationally renowned figures.
● Ferdgie Imambaks (co-founder / promoter at Orphic)
● Elena Natale (co-founder at HALL / unda Festival)
The words of the Club HALL, often dubbed the heart of Estonian techno and electronic music, stands as a beacon of artistic expression and free thought in the country.
Nestled in the underground scene, HALL is more than just a venue; it's a cultural institution that celebrates the spirit of freedom and creativity.
We are happy to collaborate with Enigma Berlin, KEYI Magazine, Freedom Medellin, Khidi Tbilisi, HALL Tallinn, AD Sound, Vault Sessions, Orphic Amsterdam.
Our partner Enigma Berlin prepared an Afterparty "ENIGMA x Demian Records" at 8sixa Amsterdam from 10 pm till the first light of the morning.
The Night Event || 8SixA, ADE 18, Oct 2023
Shaleen (Bpitch)
For Shaleen every day in life is being accomplished by a constant rhythm. Inspired by the warmth of analog sounds she found herself in playing vinyl-only sets most of the time.
Her DJ sets are pushing forward, mostly 90's influenced combined with modern and exciting layovers.
Shaleen constantly works on improving her production skills and again fell in love with the analogue world. She recently got her first modular system and is working on a live appearance.
Micaxsan (HALL)
Micaela aka micaxsan, is a fiery supernova, with a passion for music since a very young age. Having evolved as a resident side by side with the versatile atmosphere of HALL, Micaela can represent both floors of the club.
Her selection varies through many eclectic styles – infusing her sound with playful dark and trancey elements of techno, deep old-school 90s electro, punkish breaks, witty classics, to always playing the joker card. In other words – expect the unexpected.
SLAK (LAB)
Nick Moody (Lofi)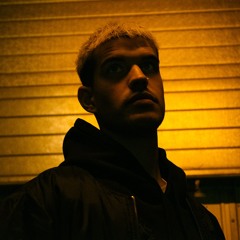 Intentional, energetic, and grounded – these are the characteristics that have been shaping Nick Moody since he first stepped into the DJ booth at the age of 11.
As the kid that he was, he played at Thunderdome Radio for an audience of 30,000 people worldwide. This was followed by performances at places like Thunderdome, Mysteryland, and Studio 80. Later on, Nick became a versatile contributor to the electronic music scene. He played a significant role in Amsterdam's Warehouse Elementenstraat movement, followed by his involvement in Reaktor and Lofi where he is active to date.
Berlin Bunny b2b Eyes Dice (Keyi Magazine)
Berlin Bunny is a project focused on dj and music production, which its name granted the VJ / Animation project in which the artist was involved. Eyes Dice is a DJ, photographer, music journalist, co-founder of the KEYI Magazine platform which connects fashion-music and art in one place, and co-founder of Dark Disco.org label.
Dahraxt b2b Znzl (Enigma / Demian Records)
Dahraxt express himself shifting from mechanical, darkish rhythms to groovy and experimental soundscapes.
Mind behind JTseries and PicNic34 imprints, also co-founder of Enigma Music & Arts. Creator of techno narratives through live and DJ performance.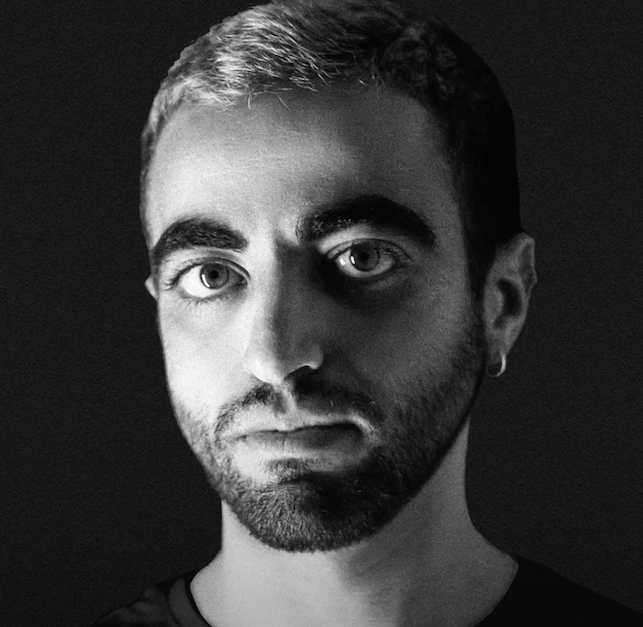 Znzl leaves multi-dimensional portals wide open, while mysterious entities invade the dancefloor.
Born to transmit a cathartic experience, Znzl aims to disturb existence, by shaking bodies, spirits and souls. With releases on Persephonic Sirens, Void+1, Genesa, Promena, and his own label Demian, (with NN, Öspiel and San-ju ni), he brings a cyber-trippy touch to industrial-influenced music. Sharp & unrelenting percussion patterns, cinematic textures and high-energy build-ups made his signature appreciated and played by many great artists.
Öspiel (Demian Records)
Öspiel is a French—Korean electronic music producer and DJ.Co-manager of the cinematic techno label Demian, he is known for his impactful and sound-design-rich music.
His aesthetic is defined by a combination of industrial grooves and textured soundscapes, lending a captivating touch of elegance and poetry to his conceptual productions.
Entrance is free for 8sixA venue subscribers. Mandatory subscription to participate / Limited Guestlist.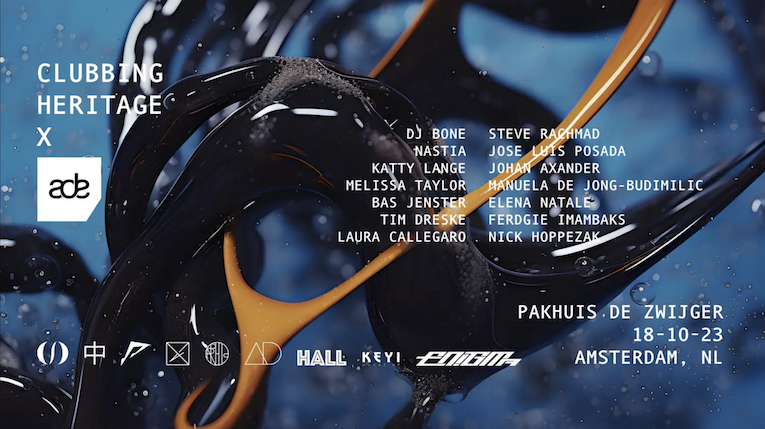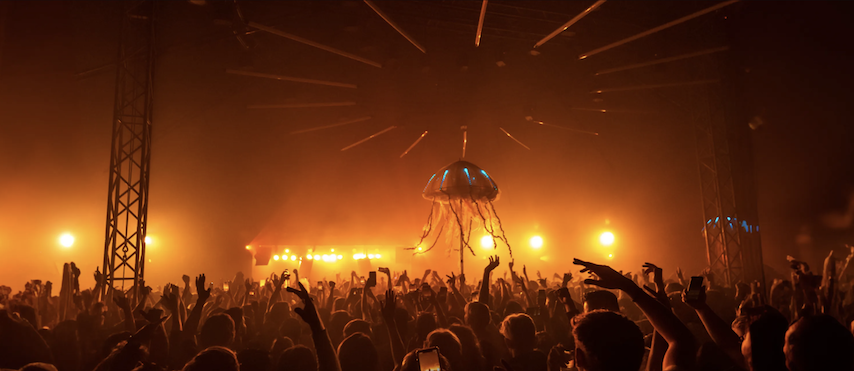 Partners ||
Scene Clubbing Heritage, Enigma Berlin, KEYI Magazine, Freedom Medellin, Vault Sessions, KHIDI Tbilisi, Orphic Amsterdam, HALL Tallinn, AD Sound, Outlined AM, Demian Records Paris.
SOCIALS TO FOLLOW:
ADE
https://www.amsterdam-dance-event.nl/en/
Demian Records
Instagram Soundcloud Bandcamp
Enigma
https://www.enigmamusicart.com/
Keyi Magazine