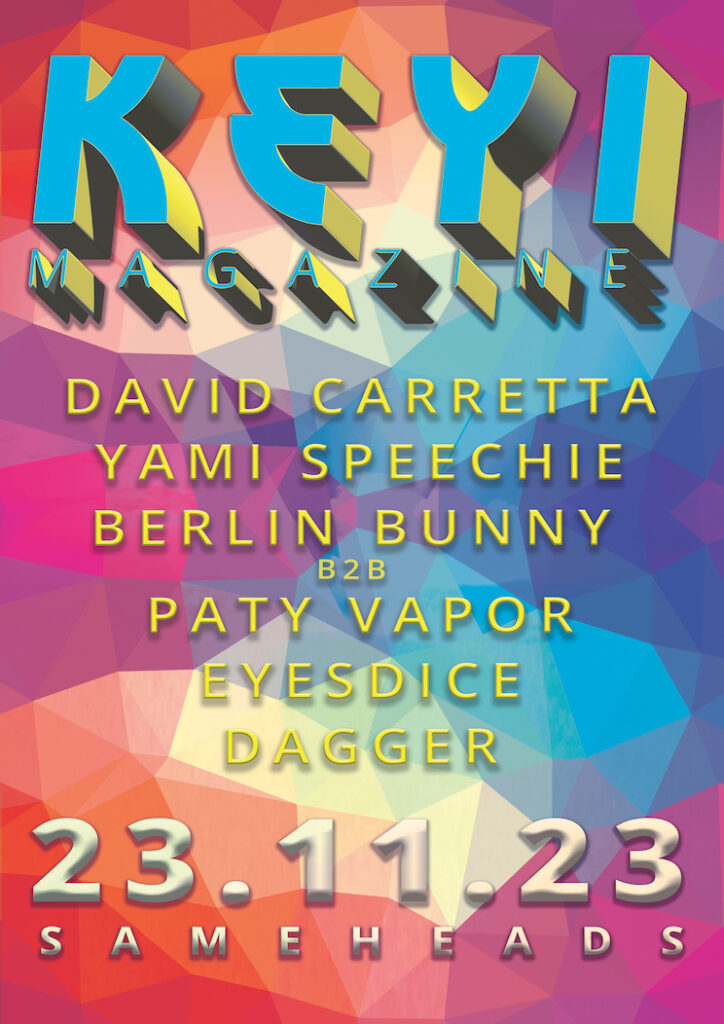 Excited to announce the upcoming Keyi Magazine x Sameheads event on November 23, 2023, back in Neuköln! Together with David Carreta, Yami Speechie, Paty Vapor + Berlin Bunny, Dagger and Eyes Dice.
KEYI MAGAZINE is an independent online and print magazine dedicated to exploring and showcasing emerging and established talents globally, with a primary focus on Asia and Europe, particularly in the realms of fashion, art, and music and now presenting collaboration with Sameheads.
Delighted to meet and present to you a trailblazer of Electroclash in the early 90s, David Carretta continues to craft hard-hitting electro, analog techno, and retro-futuristic synth compositions. Even 25 years after his debut release, Carretta remains in the peak of his creative prowess.
As a modern techno producer, Carretta paradoxically channels the essence of the 1980s. His latest solo album in the past decade, "Nuit Panic," showcases incisive and hypnotic melodies like "Visage" and "Prince de la cuite," performed by David himself, and "Dark Candies," featuring vocals by Berlin artist Aga Wilk.
These tracks underscore Carretta's fascination with the Italo Disco style and the alluring tones of synth-pop from the likes of New Order and Depeche Mode.
Tracks such as "Come Here Come Down," "Destination l'amour," and "En cas d'urgence" feature martial beats and hypnotic synth lines, reminiscent of the cold and percussive sound of Electronic Body Music pioneered by Front 242 and Nitzer Ebb.
This genre draws inspiration from the nihilism of punk and the metallic sounds of industrial music.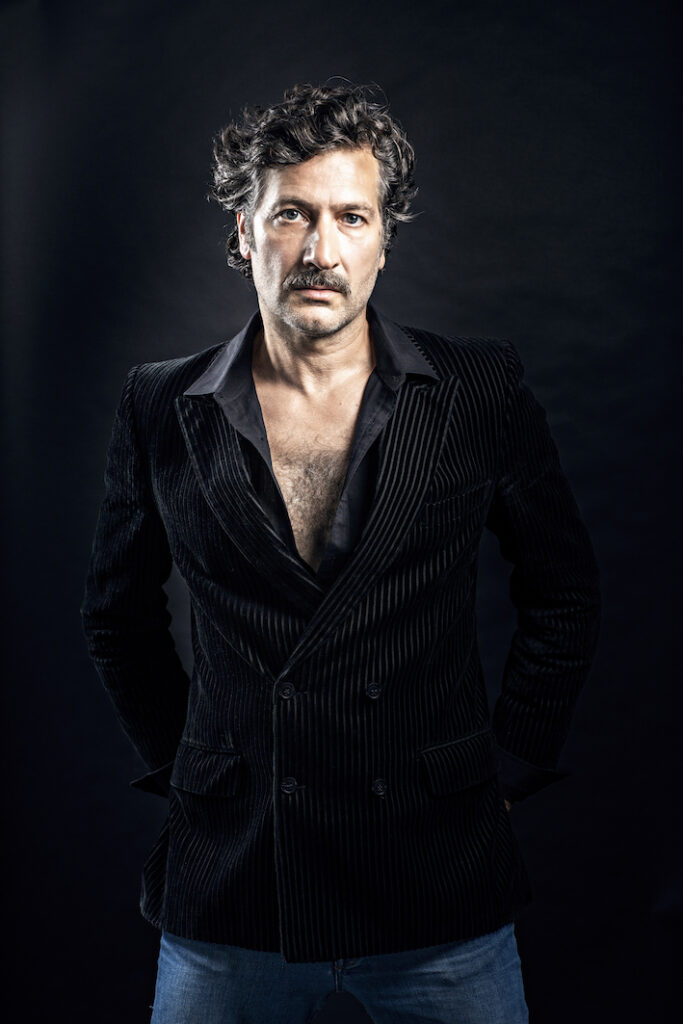 In 2001, his track "Vicious Game," characterized by sharp synths and an eerie vocal presence, stands as an iconic piece within the genre. Leveraging this dynamic, he went on to establish Space Factory in 2004—a record label dedicated to electronic music. Over the past fifteen years, Space Factory has released over fifty references, featuring artists such as Jensen Interceptor, the Fool's Stone, Adriano Canzian, and the more recent Jauzas The Shining.
Over the last decade, the electro scene has undergone a revitalization, delving into its historical currents. This exploration began with italo-disco and subsequently embraced darker influences, reconnecting techno with the industrial music and EBM of the 1980s. Today, a new generation of DJs and producers is recreating these sounds in underground clubs across Berlin, Paris, and Moscow.
In the midst of this vibrant scene, rediscovering the music that has always accompanied David Carretta throughout his career, "Night Panic" may serve as a fresh wellspring of inspiration.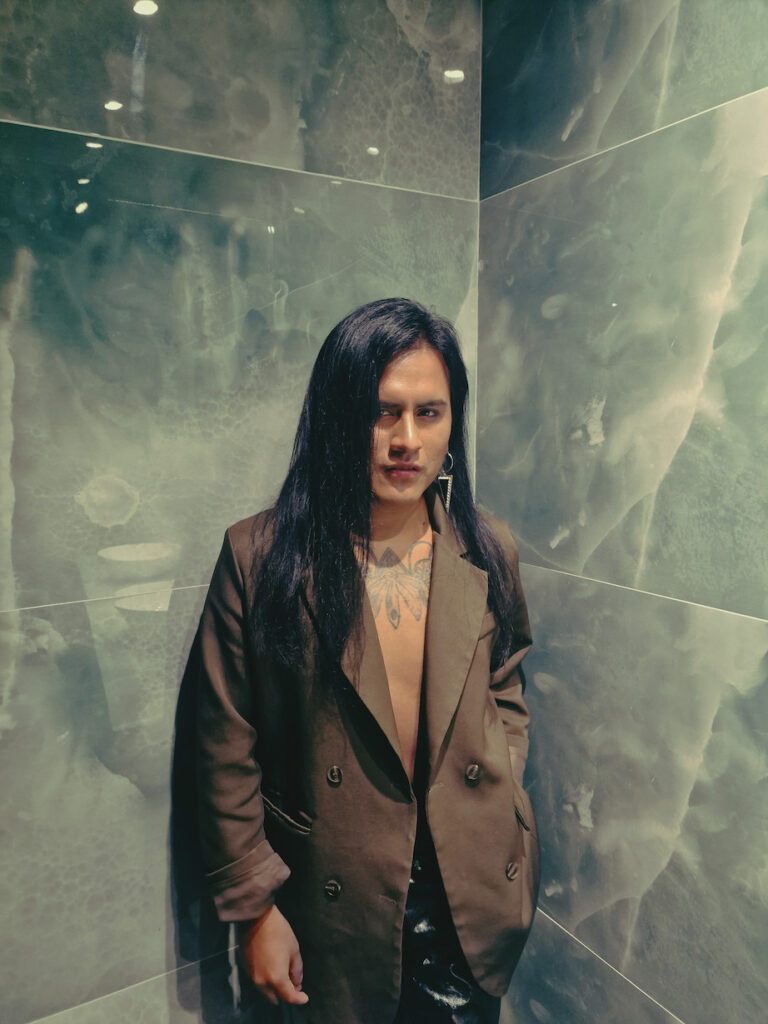 Yami Spechie is a DJ, event organizer, YouTuber, and advocate for Underground Goth music. He captivates his audience with a refined musical selection that spans sensual, danceable, old-school vibes, along with atmospheric tunes from genres like Darkwave, Dark Disco, Goth, EBM, Italo Body Music, Synthpop, and New Beat.
His exceptional musical taste has earned him opportunities to participate in significant festivals and clubs on an international scale, including Wave Gotik Treffen, Gothic Pogo Festival, Blondie, Dark Malta Festival, Monster Queen, Project Lab, and various others.
He is also the creator of the Whipme & Die in the disco projects.Whipme: one of the most iconic parties, festivals of the Lima underground scene and soon in Argentina, Colombia.
Die in the disco: It is one of his successful podcast programs, Online Festival with Millions, thousands of reproductions and has also collaborated with artists, djs, and world-renowned bands.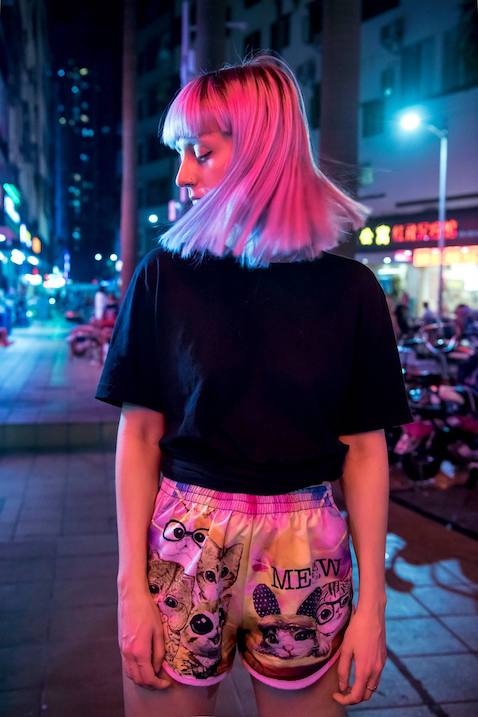 Berlin Bunny is a project centered around DJing and music production, also serving as the name for the VJ/Animation project in which the artist is actively engaged. Originally hailing from Poland, the artist is currently based in Berlin.
Her style has a strong punk, industrial, and alternative music background, where her danceable and eclectic mixes contain a combination of modern electronic techno sounds and retro electro/synth wave vibes strongly inspired by Berlin's underground scene. Her music is going over the boundaries touching such genres as new wave, EBM, new beat, post-punk and some old school and trashy sounds from the 90's or 80's.
This time together b2b with Paty Vapor!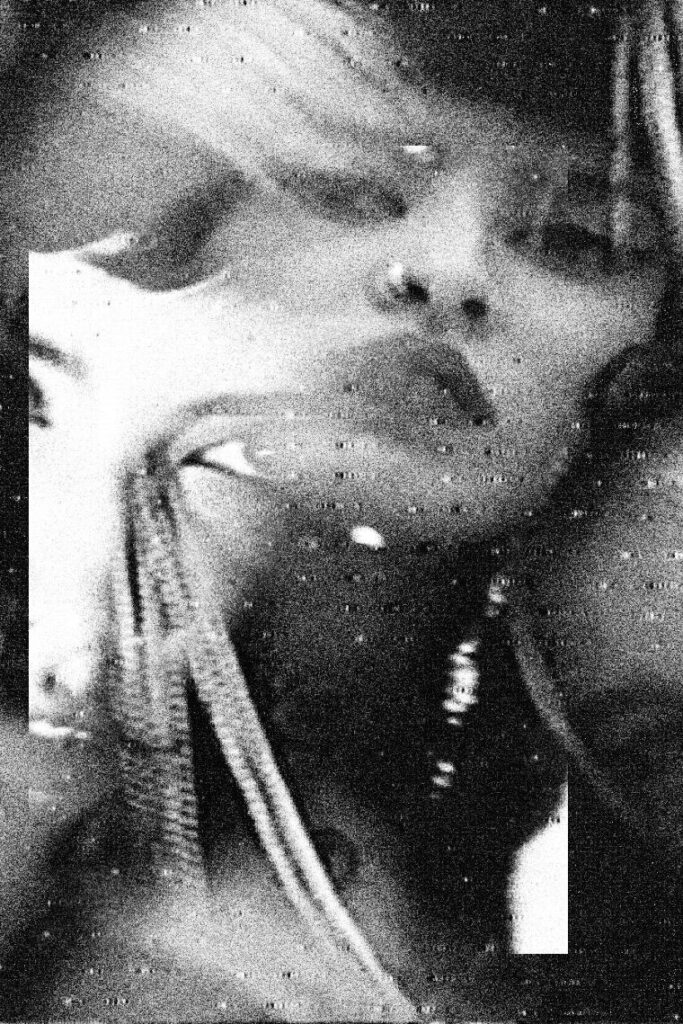 Originally from Brazil and currently based in Berlin, Paty Vapor is a DJ, curator, and event promoter with over a decade of active involvement. She is currently affiliated with the Italian label Slow Motion Rec. / Wrong Era and is a co-founder of the series 'Wisdom Tits & The Mad Express presents.'
Additionally, she holds a residency at Sameheads and Blum in her hometown of Sao Paulo. Paty Vapor performs regularly at top venues in Berlin, across Europe, and in Brazil, both as a solo artist and as one half of the DJ duo 'Wisdom Tits' alongside Caillou, and 'New Beat'ches with Philipp Strobel.
Her sets transport audiences into an old-school '80s nostalgia, seamlessly transitioning through EBM, Electro, Industrial, Synthpunk, Wave, and Belgian New Beat. Marked by a distinctive combination of aggressive kick and snare, robust and angular basslines, spacey synths, and mysterious vocals, Paty Vapor's performances create a unique and captivating atmosphere.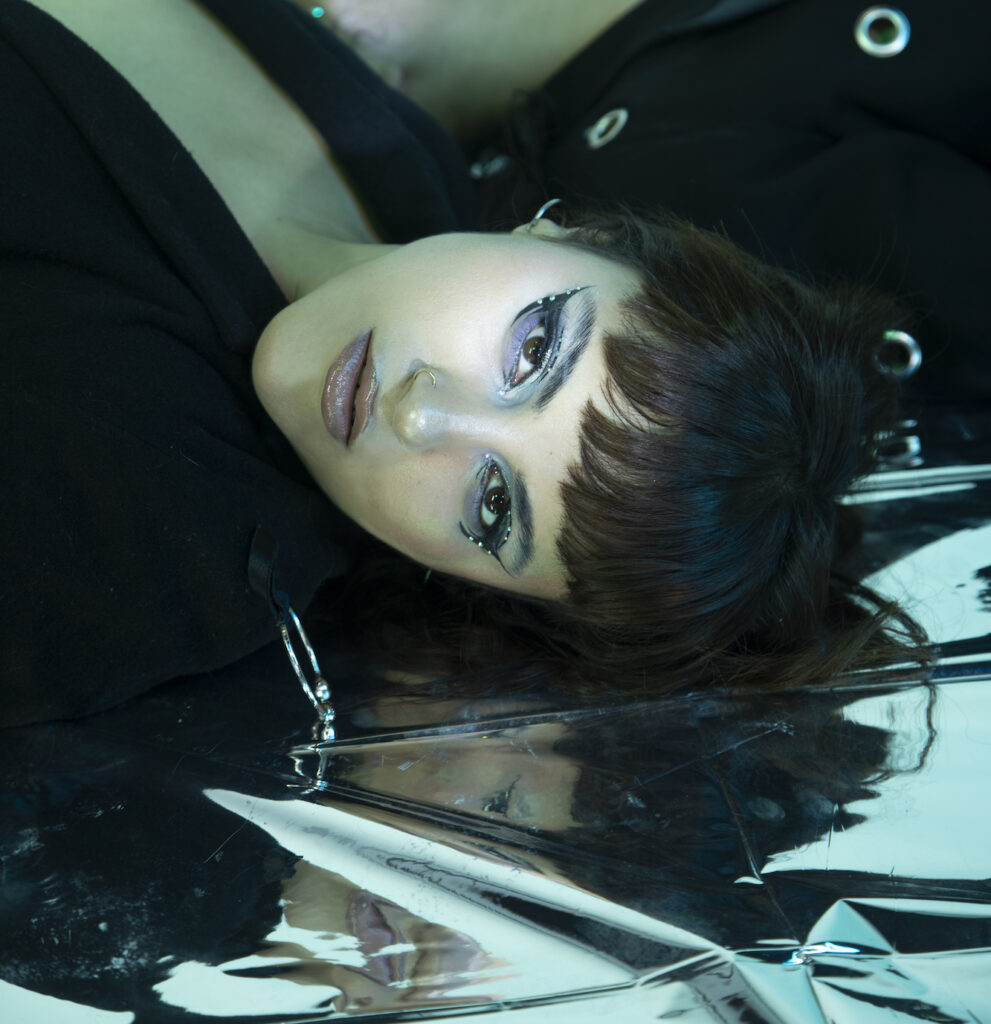 Noelia Cabrera, electronic music DJ under the alias DAGGER, is a musician, producer and DJ of Peruvian origin. DAGGER began his DJ career as a vinyl selector in the Lima underground movement, developing in the genres of dark psych, new wave, electro, minimal wave and synth wave.
Eyes Dice is a DJ, photographer, music journalist, co-founder of the KEYI Magazine platform which connects fashion-music and art in one place, and co-founder of Dark Disco.org label. Based in Berlin.
Playing fast-forward techno and electro trip with the pinch of ebm energy, originally from Poland but spent 5 years in Asia playing in clubs like Dada Beijing, Oil Shenzhen and Saferoom Bangkok or Vinylhouse Shenzhen.
Recently played a variety of gigs across South America in Chile, Peru, Costa Rica or Columbia. He also played in legendary Berlin locations like Sameheads, Dream Baby Dream where he hosts events from time to time. Recently played in Urban Spree, Kitkat and had his debut in Kantine am Berghain.
SOCIALS TO FOLLOW:
and more music features here