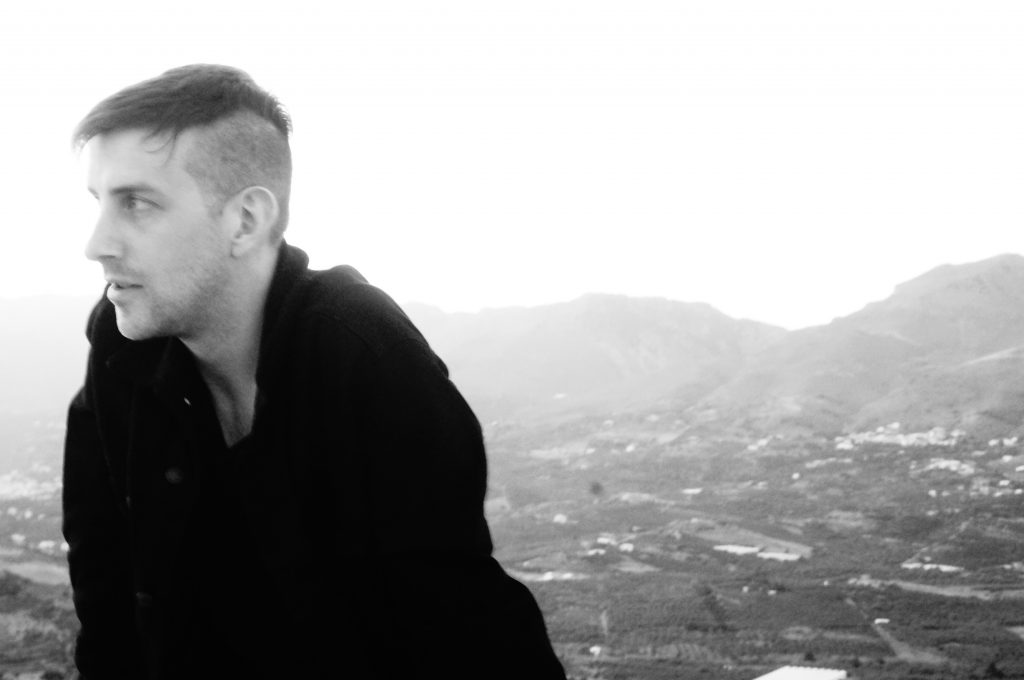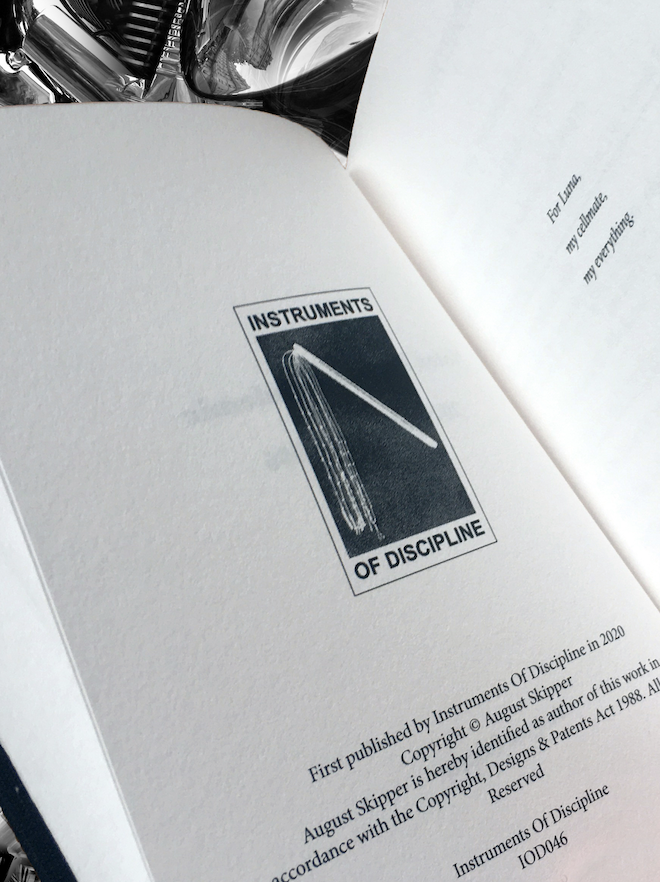 "While the familiar world outside devours itself beneath the shadow of unprecedented strangeness, one can always rely on the failure of reality to fail." 
"尽管外界熟悉的世界在前所未有的陌生阴影下吞噬自己,但人们总是可以依靠现实的失败来失败。"
Notes From A Pandemic seeks to document the psychic implosion surrounding the initial period of European quarantine. Taking the form of an abstract journal, a series of short poetry and prose evoke blurred vignettes of near-future conspiracy, personal reflection and weird transcendence; the pieces acting as a corrosive agent, exposing the hidden narrative that emerges between memory, media events and direct experience in the enforced isolation of a single room. 
大流行病笔记旨在记录欧洲隔离初期的精神内爆。以抽象期刊的形式,一系列简短的诗歌和散文唤起了近乎未来的阴谋,个人反思和怪异超越的模糊小插曲;这些作品起着腐蚀剂的作用,揭示了在强制隔离一个房间中出现在记忆,媒体事件和直接体验之间的隐藏叙事。
The book will be released as a collaborative audiobook in the following months, the first track included with purchase of the book 'The Skin Of Strangers' is a collaboration with Berlin-based artist Cunce (aka Keepsakes).

该书将在接下来的几个月中作为合作有声读物发行。购买《陌生人的皮肤》一书中的第一首歌是与柏林艺术家Cunce(aka Keepsakes)的合作。
Notes From A Pandemic is printed on 48 pages of 115gsm paper, A6 format, hardcover, bound in black cloth with the title and author debossed on the cover and spine.
《流行病笔记》印刷在48页115gsm的A6格式精装纸上,用黑布装订,封面和书脊上刻有标题和作者
August Skipper is one half of the record label Instruments Of Discipline and co-founder of production unit Operant.

August Skipper是唱片公司Discipline Of Discipline的一半,并且是Operant生产单位的联合创始人。

https://instrumentsofdiscipline.bandcamp.com
https://soundcloud.com/instruments-of-discipline
https://www.facebook.com/instrumentsofdiscipline
https://www.youtube.com/channel/UCkm9t-Jg-UWeWi2rgbhIS5g

Instruments Of Discipline c/o Vassarotti
Suderoderstr. 1612347 BerlinGermany