Kuboraum Editions is the new editorial project and music record label offspring of Kuboraum's Manifesto 'WE TRAVEL TO KNOW OUR OWN GEOGRAPHY' conceived to offer a new perspective on the contemporary cultural panorama.
In the past 10 years, Kuboraum has not only been a revolutionary voice in the eyewear industry but also an established curatorial project given its long- standing narrative intersecting eyewear, art, and music through specially curated events and its Digital Sound Residency.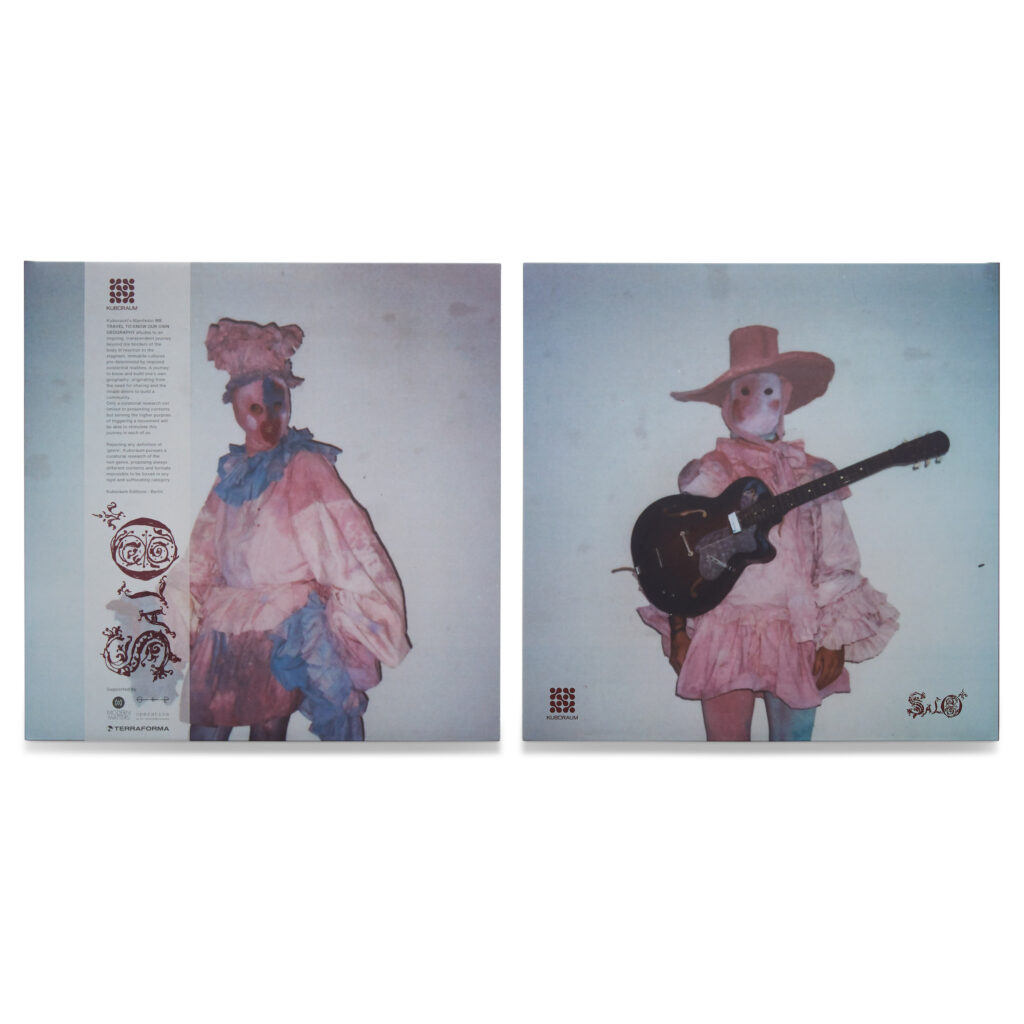 As an extension of this curatorial project, Kuboraum is now ready to actively and consciously shape the current cultural panorama through its own editorial project and record label, which will focus on the intersection between fine arts and music. Without falling into any specific genre, Kuboraum Editions intends to pursue a research of the non-genre, presenting the work of shapeshifting artists impossible to be boxed in any rigid and suffocating category.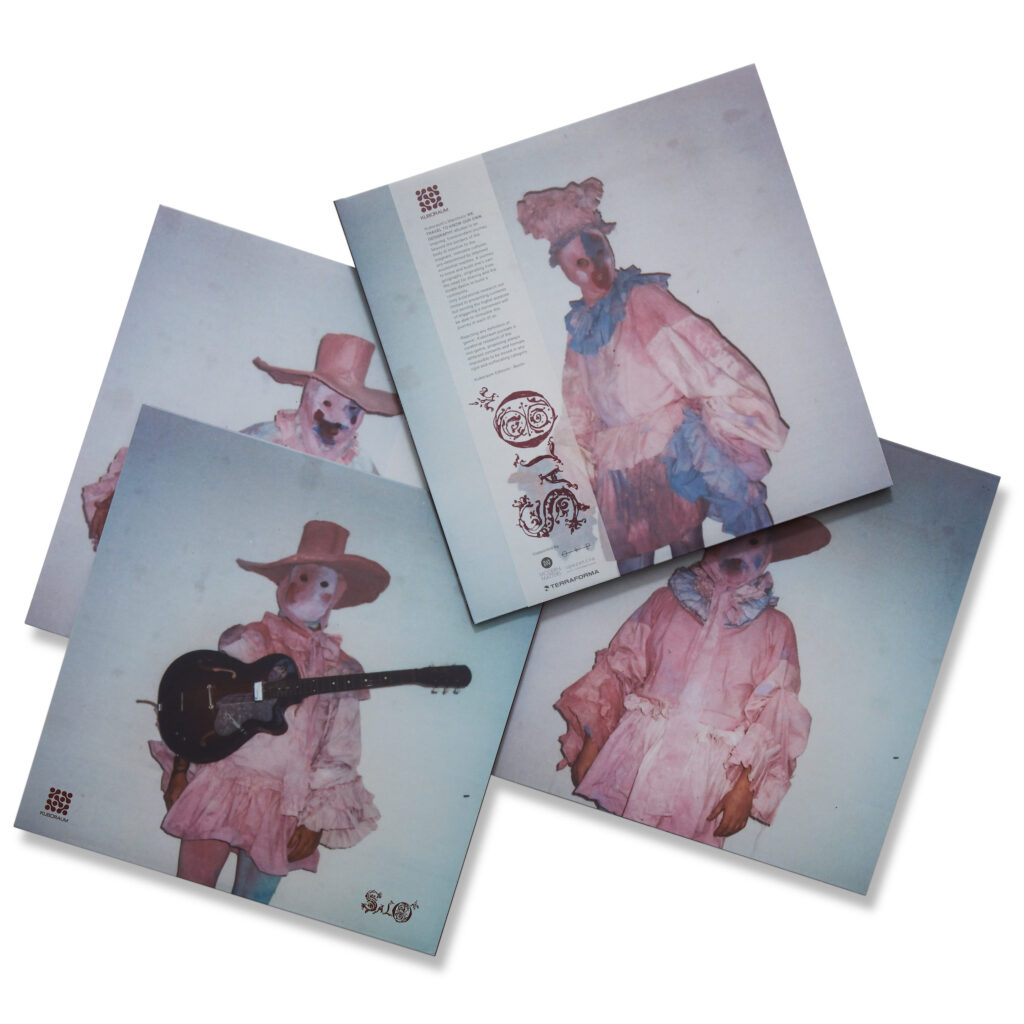 SALÓ[RAUM001]
SALÓ is a mystifying fusion of noise, prog rock and psychedelic music that attempts to imagine a "dreamy and decadent" Roman renaissance. It's the brainchild of multi-disciplinary artist Emiliano Maggi, who links with Mai Mai's Toni Cutrone, Wildmen's Giacomo Mancini, producer Cosimo Damiano and musician, writer and critic Stefano Di Trapani to distill a wellspring of poems, fairytales, anecdotes and mythologies – drawing on mythological symbolism, medieval theater and rural iconography – into an oozing celebration of art, ecstasy and extravagance.
SALÓ developed as a way to challenge both themselves and their audience, performing with the ensemble exhaustively before they were ready to pen their debut full-length. The project is as a way to extend an artistic conversation across disciplines, unifying all their different interests;
at any given performance, it's hard to know what to expect, and that's the point. One day be SALÓ might be a full band, the next it could be a painting, a string ensemble or a choir. This irreverence and mischievousness undergirds the album, offering its sprawling, ambitious compositions a level of carnivalesque eccentricity that's impossible to ignore.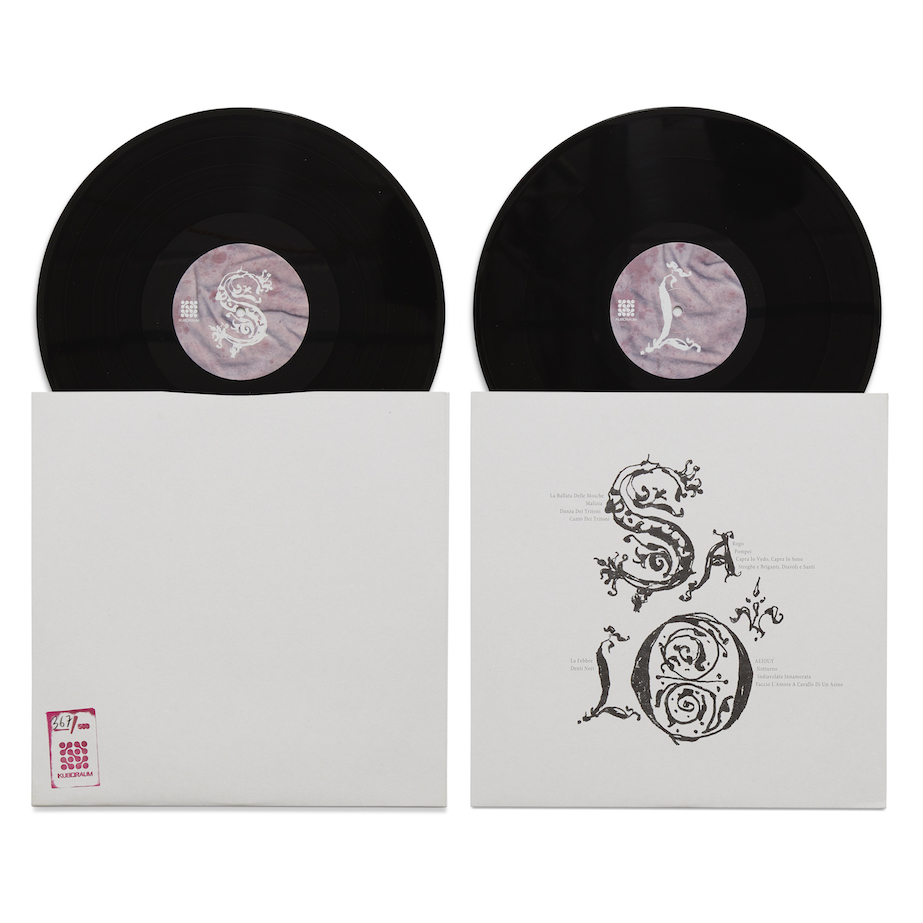 A1 / 1. La Ballata Delle Mosche
A2 / 2. Malizia
A3 / 3. Danza Dei Tritoni
A4 / 4. Canto Dei Tritoni
B1 / 5. Rogo
B2 / 6. Pompei
B3 / 7. Capra Io Vedo Capra Io Sono
B4 / 8. Streghe e Briganti Diavoli e Santi
C1 / 9. La Febbre
C2 / 10. Denti Neri
D1 / 11. AEIOUY
D2 / 12. Notturno
D3 / 13. Indiavolata Innamorata
D4 / 14. Faccio L'Amore A Cavallo Un Asino
SOCIALS TO FOLLOW:
Kuboraum Editions