Another powerful release of Louisahhh will be out 5th November. We are happy to introduce you more details! You definitely can't missed that! Fulfilled with strong obscure industrial sounds with implementation of the voice is mind-blowing. Louisahhh announces the deluxe version of 'The Practice of Freedom', her debut studio album that was released earlier this year – arriving November 5th via HE.SHE.THEY… 'The Practice of Freedom Deluxe' will feature remixes of "defiant, barbed-wire techno" (Resident Advisor) from artists including British nightlife legend Rebekah, Imogen, Vitalic and more. The announcement of the deluxe LP is accompanied by the release of shadowy electro-punk single 'Harder Now' ft. Wax Wings.
PRE-ORDER 'THE PRACTICE OF FREEDOM DELUXE' HERE
'The Practice of Freedom' was born from experiences of loss and love, told through a journey of brutally beautiful electronics, electro and techno colliding with industrial, rock and alternative sounds. On the polysexual polymath label HE.SHE.THEY.'s inaugural album release, Louisahhh captures a record of our times, covering themes ranging from eroticism and empowerment to addiction and apocalypse, and influences ranging from Nine Inch Nails to Patti Smith to Judith Butler. Louisahhh's music fights for and provides a voice for others, rooted equally in the intensity of the dancefloor and the mosh pit. As an activist who stands for and embodies female power and sex-positivity, Louisahhh, also known as Louisa Pillot, is much more than just a DJ and producer. 'The Practice of Freedom' follows a trio of EPs (Transcend – 2013, Shadow Work – 2016, A Trap I've Built – 2017) as well as festival performances across the globe including MoMa PS1, Piknic Electronik, Brunch in the Park and Dour Festival, BPM Festival. In addition to being a respected songwriter, Louisahhh has been committed to the craft of DJing, which earned her the cover of DJ Mag and mixes for Boiler Room, ID, DJ, NTS and Electronic Beats.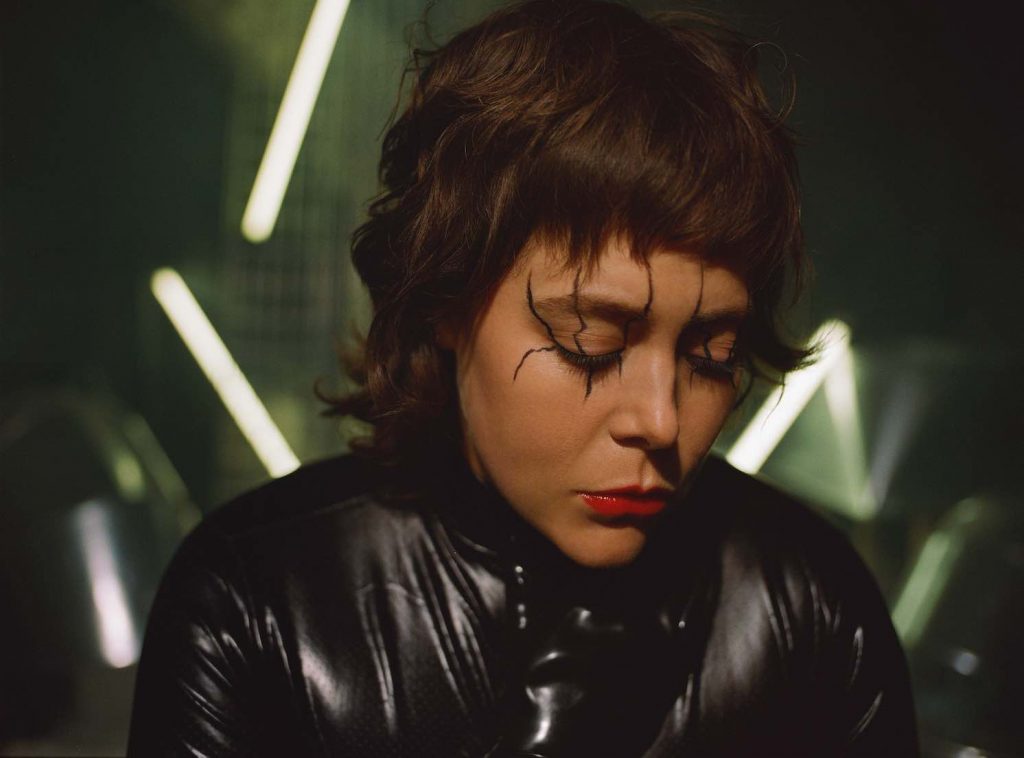 STREAM 'HARDER NOW' FEAT. WAX WINGS HERE
Love is a Punk
Like a Shot
Chaos
Ferocious (contained)
Master
No Pressure
Not Dead
Numb, Undone
Corruptor
A Hard No
Hunter/Wolf
Harder Now feat. Wax Wings
Make Me (MS 420)
Hammer
Chimes (No Pressure Demo)
Love is a Punk (Vitalic Remix)
Love is a Punk (Spencer Parker Remix)
Love is a Punk (AnD Remix)
Like a Shot (La Fraicheur Remix)
Chaos (Wax Wings Remix
Chaos (Minimal Violence Remix
Master (Man Power Alt Sex Remix
Master (Man Power Space Rave Remix
Master (Club Tularosa Remix)
Numb, Undone (Rebekah Remix)
A Hard No (Imogen Remix)
Hunter/Wolf (Bobby Nourmand Remix)