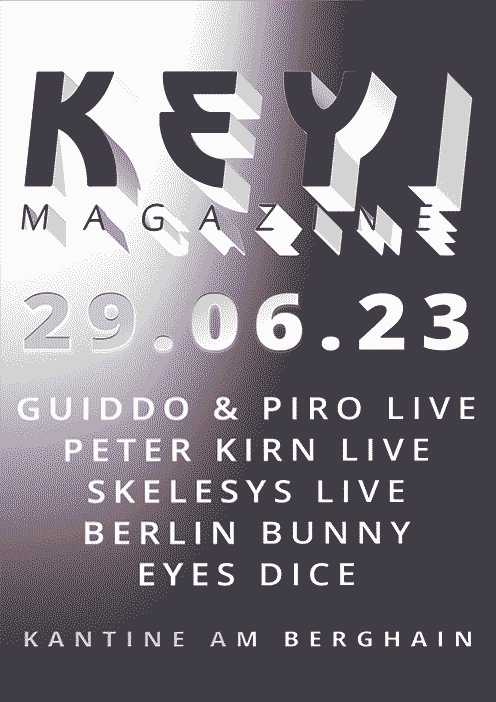 LIMITED CAPACITY 
AND RECEIVE THE COMPILATION CODE
On June 29th, KEYI MAGAZINE presents their compilation in Kantine am Berghain with friends and family as well as three live sets:
Peter Kirn brings along some new toys to present his live. Guiddo & Piro follow with another live set, fueled by intense electro and distortion grooves, while Skelesys scales a sonic landscape with relentless guitar tones. Stay late to catch the closing set of KEYI's Berlin Bunny – and come early to catch the opening set of KEYI's other half Eyes Dice.
Every penny raised through the sales of this compilation will be donated in full to two remarkable organizations: The White Helmets, who tirelessly strive to provide aid and assistance in conflict zones, and Germany's Welthungerhilfe organization, dedicated to combating hunger and poverty worldwide.
Now more than ever, the world needs the solidarity and support of its creative communities.