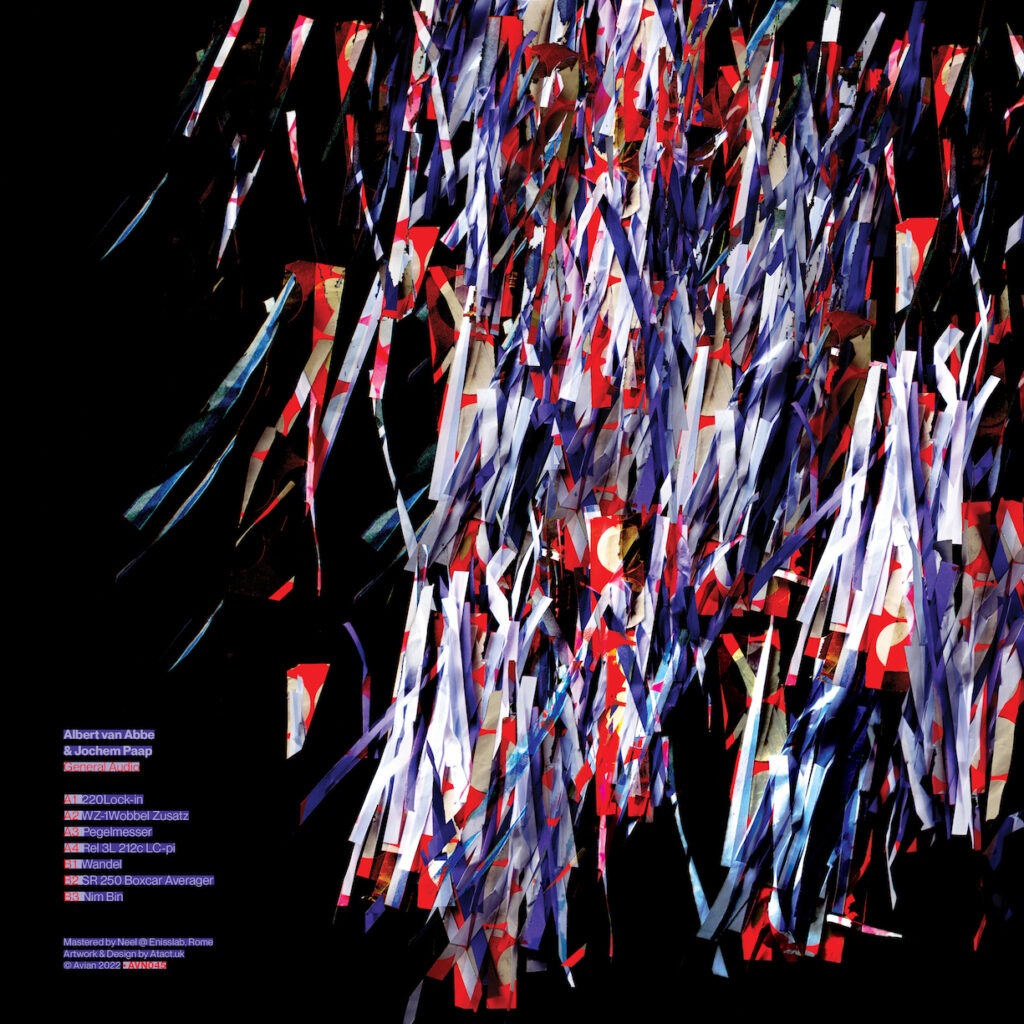 Albert van Abbe & Jochem Paap join forces for General Audio.
Recorded at Willem Twee studios in Den Bosch, General Audio explores a unique and esoteric approach to sound creation. Using test and measure equipment from the 1950's, originally designed for the maintenance of various audio and radio transmitters, van Abbe and Paap create otherworldly walls of sound and dense rhythmic abstractions with an early form of synthesis. Rudimentary signals are combined and processed before being committed to tape via mic's set up to capture the Willem Twee studio's unique acoustics. The equipment itself predates the invention of the analog, modular synthesizers developed in the 70's that are now commonplace in many studios.
音频》探索了一种独特而神秘的声音创作方法。使用20世纪50年代的测试和测量设备,最初是为维护各种音频和无线电发射器而设计的,van Abbe和Paap用一种早期的合成形式创造了另一个世界的音墙和密集的节奏抽象。基本的信号被组合和处理,然后通过为捕捉Willem Twee录音室的独特声学效果而设置的麦克风输入磁带。这些设备本身比70年代开发的模拟、模块化合成器的发明还要早,这些合成器现在在许多工作室都很常见。
LISTEN TRACK PREMIERE HERE:
Format: 12'' Vinyl / Digital
Label: Avian
Cat. No: AVN045
Release Date: September 23rd, 2022
A1 / 1. 220Lock-in
A2 / 2. WZ-1Wobbel Zusatz
A3 / 3. Pegelmesser
A4 / 4. Rel 3L 212c LC-pi
B1 / 5. Wandel
B2 / 6. SR 250 Boxcar Averager B3 / 7. Nim Bin
BUY HERE:
avianstore.bandcamp.com/album/general-audio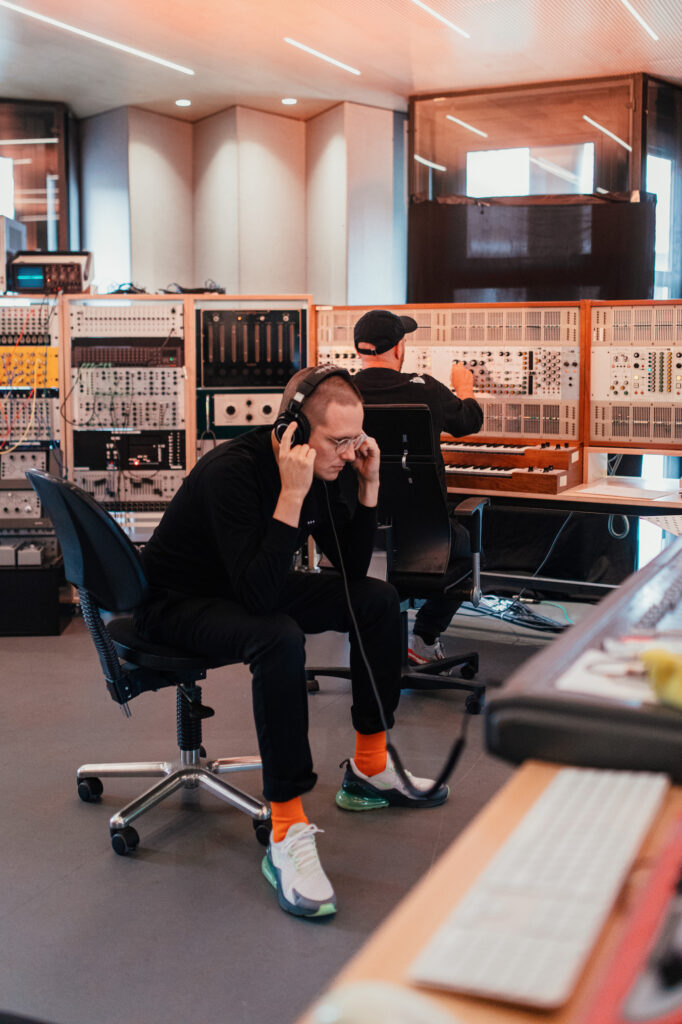 Albert Van Abbe
Sound nerd & visual artist Albert van Abbe has just about covered the whole field of electronic music over the course of the last 21 years; from minimalistic sound installations to uncompromising Hardcore Acid productions, a long list of collaborative works, institutional partnerships and public projects with artists of various mediums add to an exciting list of performances both inside and outside the club.
在过去的21年里,声音书呆子和视觉艺术家Albert van Abbe几乎涵盖了整个电子音乐领域;从极简的声音装置到不妥协的Hardcore Acid制作,一长串的合作作品、机构伙伴关系和与各种媒介的艺术家的公共项目,为俱乐部内外的表演增添了一份令人兴奋的清单。
Jochem Paap
Jochem Paap's first record as Speedy J landed on Plus 8 back in 1990, and yet he still engages with electronic music with the curiosity and productivity you'd expect of someone new to the game. His long and winding career has plenty of storied touchstones – seminal electronica LPs on Warp Records' Artificial Intelligence series and Planet Mu, ambient epics on FAX +49-69/450464 Records, and a relentless wave of razor-sharp club 12"s across most of the iconic techno labels you'd care to think of.
Jochem Paap作为Speedy J的第一张唱片早在1990年就登陆了Plus 8,但他仍然带着你期望的对电子音乐的好奇心和生产力参与到这个游戏中来。他漫长而曲折的职业生涯有很多传奇的试金石–Warp Records的Artificial Intelligence系列和Planet Mu的开创性电子唱片,FAX+49-69/450464 Records的环境史诗,以及你愿意想到的大多数标志性电子乐厂牌的一波无情的俱乐部12寸唱片。