Scheduled for Friday 30th December, Glasgow's largest ever indoor techno event, Concept, returns for another instalment at the unique 14,000 capacity venue.
Glaswegian producer and DJ Frazi.er is pioneering the latest generation of clubbing fanatics. His uniquely raw, energetic sound has led to international recognition and seminal releases on world- renowned labels including EXHALE.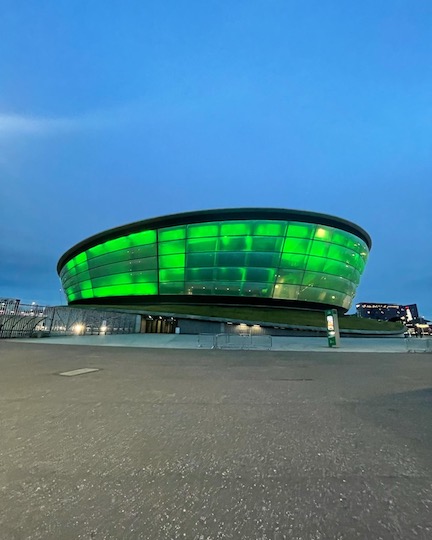 On Friday the 30th December 2022, Frazi.er returns to home soil to provide another colossal event at Glasgow's biggest venue, the OVO Hydro. CONCEPT is an all-encompassing stadium- sized affair with a carefully handpicked line-up and larger-than-life aesthetic value.
High-energy Techno, mind-blowing production, transparent visual installations and indoor pyrotechnics are just a few of the finer tangible points of what promises to be a showstopping end-of-year party laid on by one of the country's most promising young talents.
Alongside Frazi.er, globally celebrated artist Dax J, acid heavy hitters 999999999, German maestros SHDW & Obscure Shape and uprising female talent Lokier complete a line-up of undeniably appealing acts guaranteed to give 2022 the almighty send-off it deserves.
The main event is supplemented by an intimate pre-party, held at Glasgow's Radisson Red – recently voted one of Europe's top 50 'coolest bars'. Nestled in the loft of its sky bar, overlooking aerial views of the surrounding area and fitted out with a fully-fledged Void Acoustics sound system, all proceeds of the pre-party will be donated to a local children's charity.
If the previous edition of CONCEPT at OVO Hydro is anything to go by, which sold out in less than 24 hours and featured R-label powerhouse Kobosil, Dutch talent Cynthia Spiering & Platform 18 head honcho Ivan Kutz, December's event is promising to be another unforgettable experience en mass.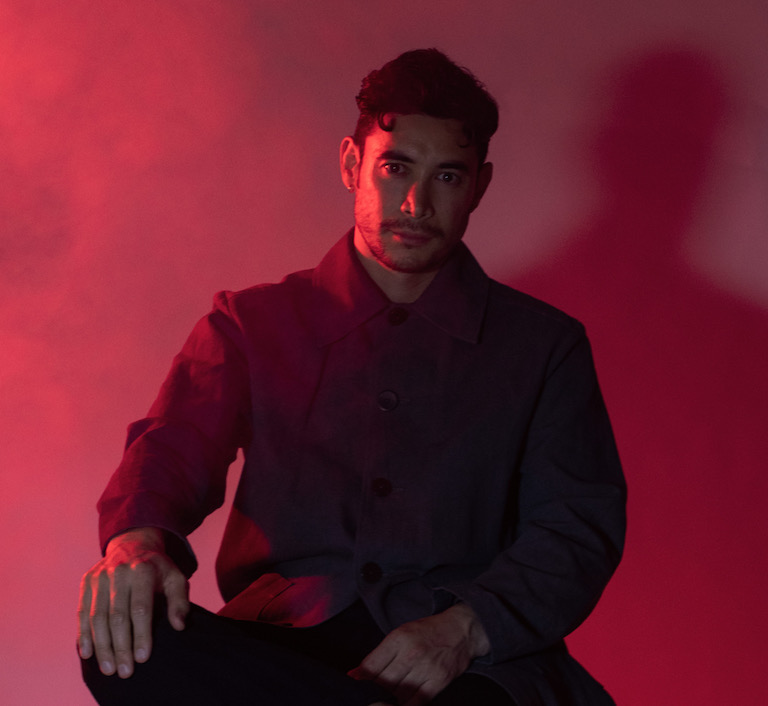 There are few artists carving out a legacy for themselves like Dax J is right now. The British DJ and producer from London has gone from pirate radio to magazine covers; from the backroom parties to headlining raves at every major techno institution the world over, all whilst staying true to the underground with an individual style all of his own. His technical skill, pure selection as a DJ and attention to high-end sound production has placed him at the forefront of a global scene, and established him as a singular presence within modern dance music.
Recent accolades for his unswerving devotion to his sound have included places in the top 100 DJs polls published by Resident Advisor, DJ Mag and Groove Magazine. Over the years, he's also received nominations as Best Techno DJ, Best Breakthrough DJ and Best British DJ from Mixmag, DJ Mag and the DJ Awards. He's renowned for playing mammoth closing sets at monumental parties including 10-hour marathon sets in the world's most notorious techno clubs, Berghain and Bassiani.
999999999 are an imposing and inescapable presence at the vanguard of the hard techno scene. In the studio and on stage, the immediacy of uncompromising machine music collides with the unpredictability of improvisation to create an ever-shifting, forward-pushing energetic force. Since the project started in 2016, the Italian duo have released a potent run of gnarly, precision-tooled 12"s on their own NineTimesNine label, most of which have been repressed multiple times in response to widespread demand. Elsewhere, their '300000003' track (released on Planet Rhythm in 2018) was a breakout success, catching a viral wave, going through repress after repress and breaking their take on acid techno to a huge new audience. In 2020, they moved from a vinyl-only operation for their own productions to offering their music up digitally, and welcoming other artists into the fold. But it's as a live act 999999999 have truly carved out their reputation, presenting a hardware-only set with the impact and intensity to set alight the world's largest techno events. Their rap sheet of past achievements is long and winding, taking in monolithic festivals and intense basements alike – every different strand of Awakenings, Fabric in London, Fabrik in Madrid, Crssd in San Diego, Fuse in Brussels, Sub Club in Glasgow, Kompass in Ghent, Possession (with Boiler Room) in Paris. They've completed tours across the Americas, in Asia, Australia and through every pulsing pocket of party energy in Europe.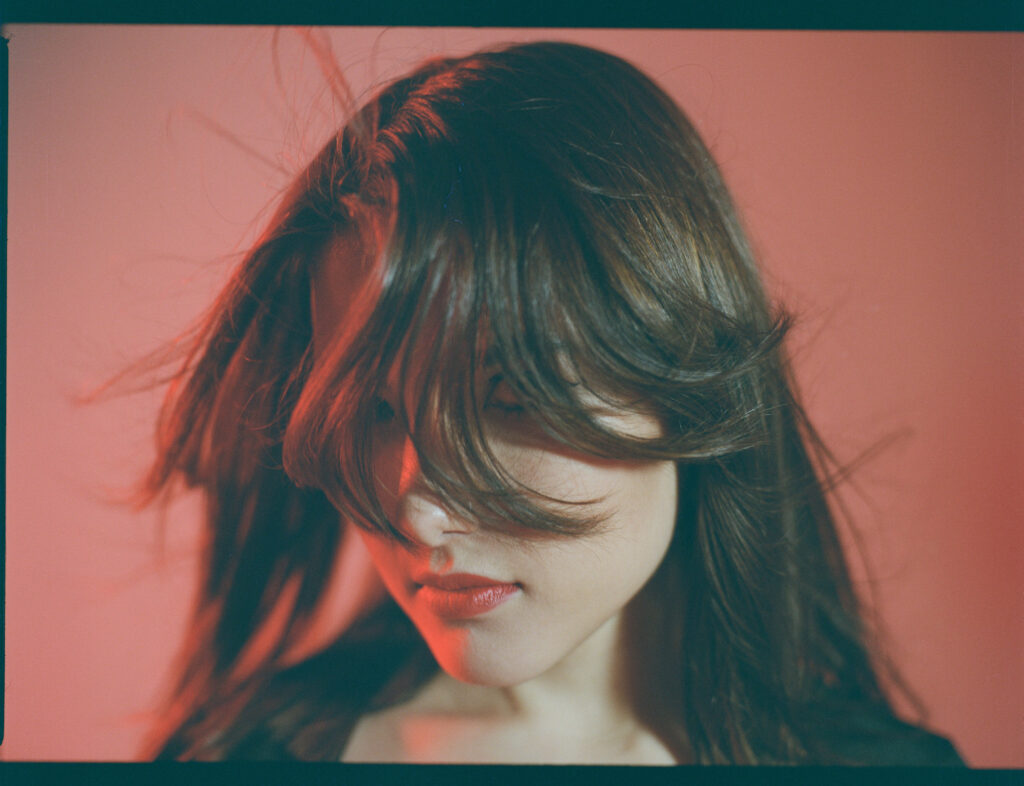 Lokier is an emerging talent of prominence hailing from Mexico, Lokier, as a DJ & producer is cutting a stream into the estuaries of groovy but industrial techno with a twist of trance. The diversity in style throws down an array of dramatic soundtrack moves for the dancefloor, banging beats, weirdo synth, and power electronics.
In 2020 Lokier became resident at the infamous Revier Südost (RSO), former Griessmuehle. While running the gamut of Berlin's underground, from off-location raves to Berghain, Tresor and RSO, have gain her familiarity, further expounded through having sets markeddown in Robert Johnson, New York's Good Room, Amsterdam's Reaktor parties, Rex in Paris, Faust Seoul and Berghain's Säule. Lokier has also been in several parts of the world includingNorth and South America, Europe, and Asia. Her proficiency behind the decks is matched with a talent for producing. Recently Lokier created LightStrike as a platform for her own productions. The label is characterized by thundering industrial kicks, paired with ravey stabs and dark vocals, creating an intense rave atmosphere. The album called Preech did not pass by despite the corona pandemic. With support from artist like Ellen Allien, Amelie Lens, Shlømo and Regal her track Energy blew through the roof at open airs worldwide
Scotland's young shining, techno talent Frazi.er is pioneering the latest generation of clubbing fanatics. His uniquely raw, energetic sound has led to international recognition, intense touring and seminal releases on world renowned labels such as EXHALE.
Hailing from an industrious town in Central Scotland with a long history of deprivation, it's fair to say there has been no shortage of music hungry admirers. Frazi.er's experience focused club nights have become one of the most hard to grab tickets in his home country, selling out The Hydro one of the biggest arenas in Europe. None better tells this story than the Open To Close at SWG3's "Galvanizer" warehouse selling out 2dates in 14minutes, while fully crashing Resident Advisor. The night consists of long, high intensity techno, a light show that wouldn't look out of place at any of Europe's top festivals and the first in the UK to introduce a 'no camera policy', much to the delight of clubbers.
When not throwing down at the hardest nights in Scotland, Frazi.er can be found at residencies at the infamous Subclub, Terminal V Festival & SWG3.
Marco Bläsi and Luigi Urban together make up the DJ and production team SHDW & Obscure Shape. These two relatively young newcomers have in very short time managed to build up a large and loyal following that continuously keeps growing with each year since their start in 2014. Hailing from Stuttgart, Germany they together run the label From Another Mind that came into existence in 2015 from the party they started one year earlier. Marco (aka SHDW) and Luigi (aka Obscure Shape) decided upon the From Another Mind name when they realised they had a different idea of how they wanted to program a party, and then later on the label. From Another Mind holds four releases from the boys to date. One of the standout releases from the FAM catalogue is the EP titled "Die Weiße Rose", the four tracker 12" was especially well received by critics and audience alike, catapulting Marco and Luigi to the next level of their career. Also worth to mention are the two extensive remix packages based on previous FAM releases that include reworks from for example Rødhåd, Tale of Us, Dax J and James Ruskin. "We have the same vision of techno. We are two people but sometimes we act as one", says Luigi. Marco continues; "It's like a symbiosis". SHDW & Obscure Shape's music is created from an eager music enthusiasts mind, it is techno made for the listener to go bang. The style of the duo's productions has a clear no-nonsense vibe, inspired by a lot of old records they have sourced through the years, mainly from the late 1990's and early 2000's. Hence why they are often dramatic powerful tracks with a lot of melodies that are often trance infused.